Blockchain, the technology behind the existence of cryptocurrency, has bought countless opportunities in this digital era. And one of these opportunities lies in the gaming industry.
Nowadays, gaming is just not considered a fun sector but a field that has the potential to give you money. Moreover, one of the reasons behind the rising interest in the gaming industry is the pandemics and the vast crowd on youtube looking for a chance to make money.
Not only gamers but a vast majority of people with good knowledge about cryptocurrencies are willing to dive into it to make money or increase their crypto assets. Almost everyone knows Bitcoin, as the king of crypto space, is quite popular in gaming. Still, some cryptocurrencies are not very popular but have had a significant presence in the gaming industry since 2017.
If you are one of those people looking out for crypto game coins to invest and participate in, here is an article for you that will help you understand the top five best gaming crypto coins.
Top best gaming crypto coins
Cryptocurrency is a trending industry, and the concept of decentralizing finance is making it more acceptable to a large crowd. Mixing crypto and gaming, the two powerful industries, can change the economy and have an adverse rise in technology.
The two primary ways crypto gaming utilizes the blockchain and virtual currencies are playing online games or betting.
№ 1. Theta Token (THETA)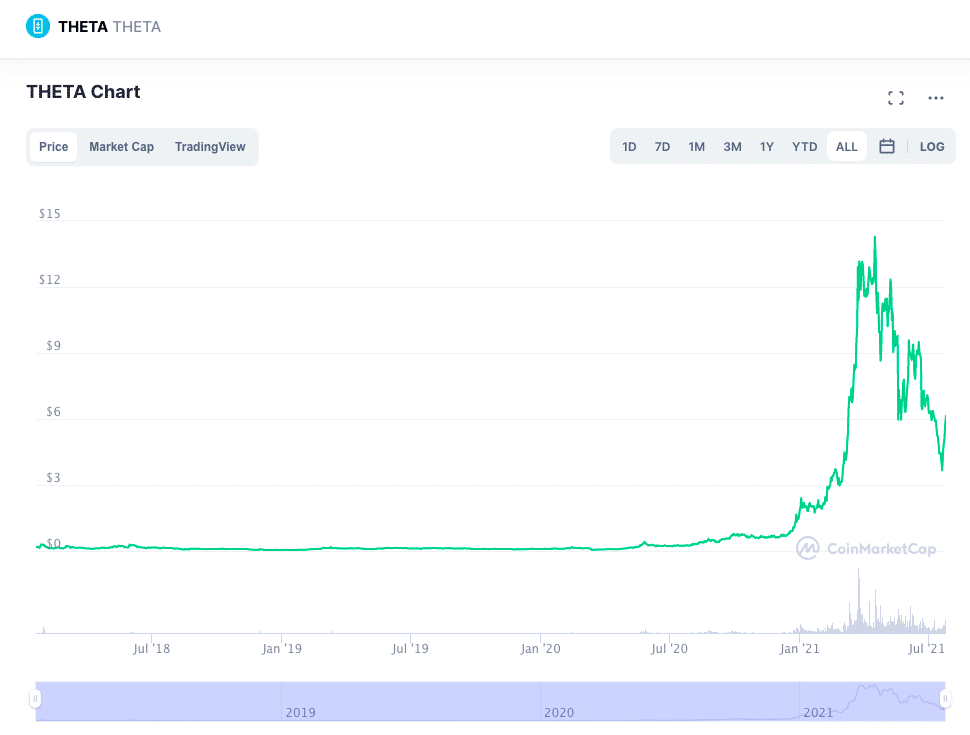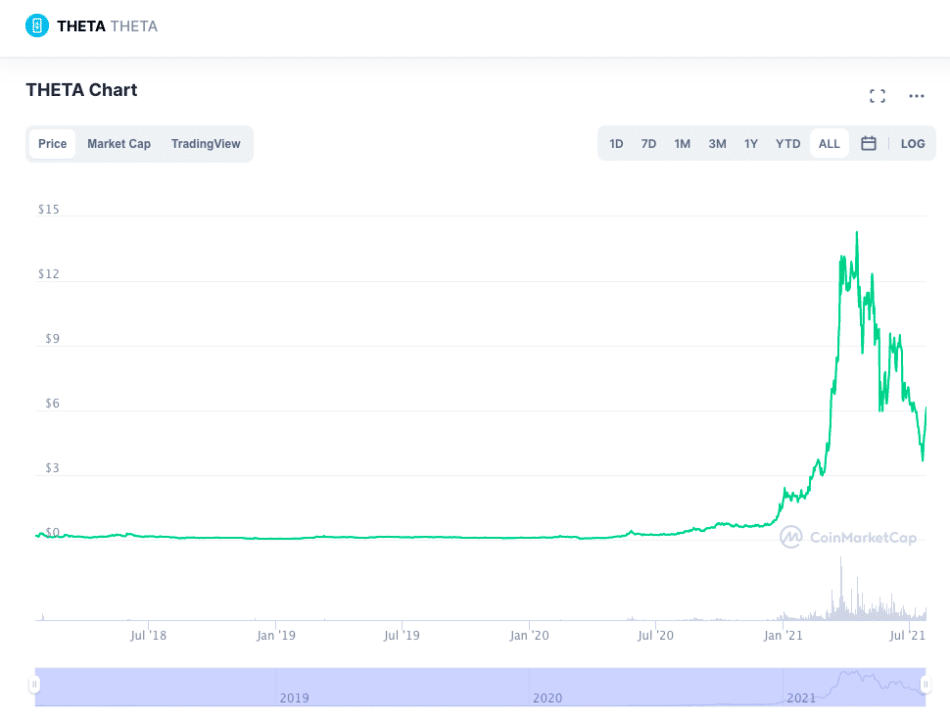 Theta Token and its cryptocurrency project focus to play havoc with the online video industry just like YouTube did in 2005 with the traditional video.
First here on the list is the Theta Token for a solid reason because it aims to become the leading video platform on the blockchain space using decentralized streaming mode with a bandwidth consumption sharing model based on its token THETA.
The reason you must consider investing in this token is its rapidly growing interest and a concrete project. The leading distribution platform for the Theta Token project is SliverTV with already having 1 million users and is overgrowing. Theta ranks 24 on the coin market cap, with a circulating supply of 1,000,000,000 THETA coins.
№ 2. Enjin (ENJ)
Enjin is the largest online gaming community, and it has Enjin coins on top of it. The Enjin platform is free, allowing you to create, consolidate and scale tokenized gaming assets.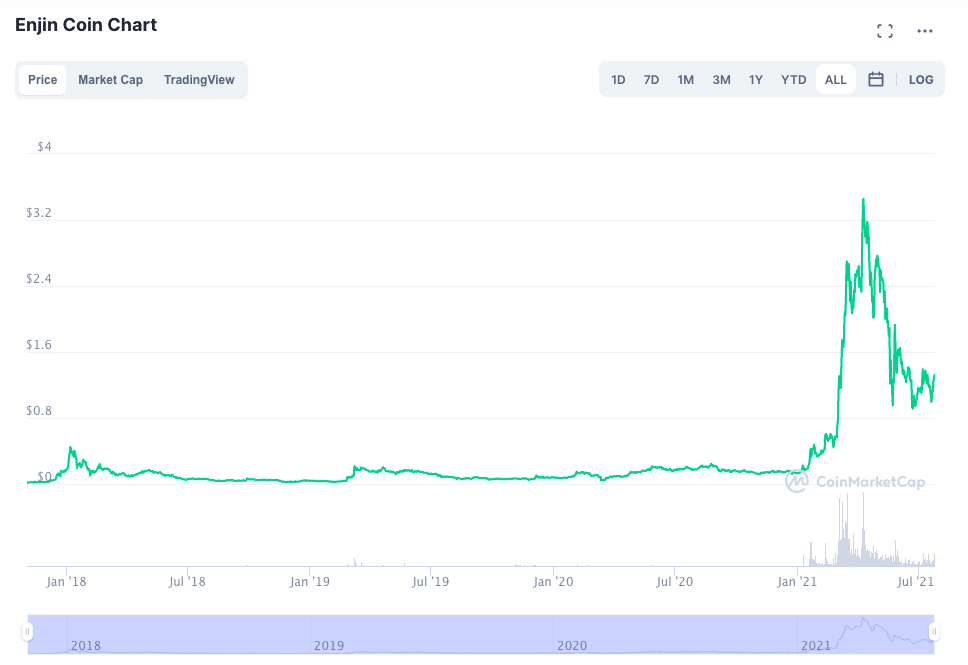 Enjin coin is already in games like Bitcoin holder, War of crypto, Age of Rust. To make the coin more stable and concrete, the Ejin coin has partnered with Samsung, The leading smartphone manufacturer.
This collaboration should enable Enjoin Coin to become the most widely used cryptocurrency in the gaming industry.
Enjin Coin can be the one that can fetch you a good return if invested at the right time. Enjin ranks 70 in the coin market cap with a circulating supply of 834,331,121 ENJ coins.
№ 3. GameCredits (GAME)
Game Credits was started as a blockchain-based in-game monetization platform for hassle-free payments in the gaming industry.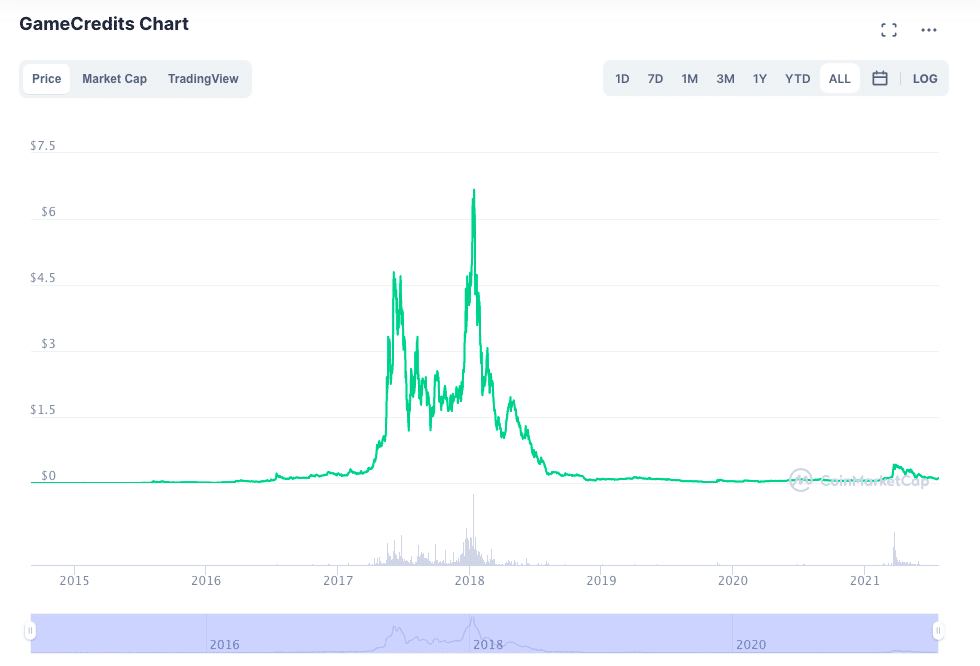 Bringing in reliability and robust security to replace the current in-game buying options is the main focus of the GameCredits digital currency. The concept is helping to accelerate the growth of the 100 billion dollar gaming industry and digital currency.
GAME is an open-source digital currency that enables the purchase of in-game content, allowing gamers and developers to have a user-friendly experience while building NFTs. Currently, GAME ranks 694, with a circulating supply of 151,467,234 GAME coins. Investing in one such kind of coin will be worth it.
№ 4. MobileGo
People new to any Industry would first want to try out free things. Isn't it? MobileGo is one such gaming coin used at the back of more than 500 free games searched online.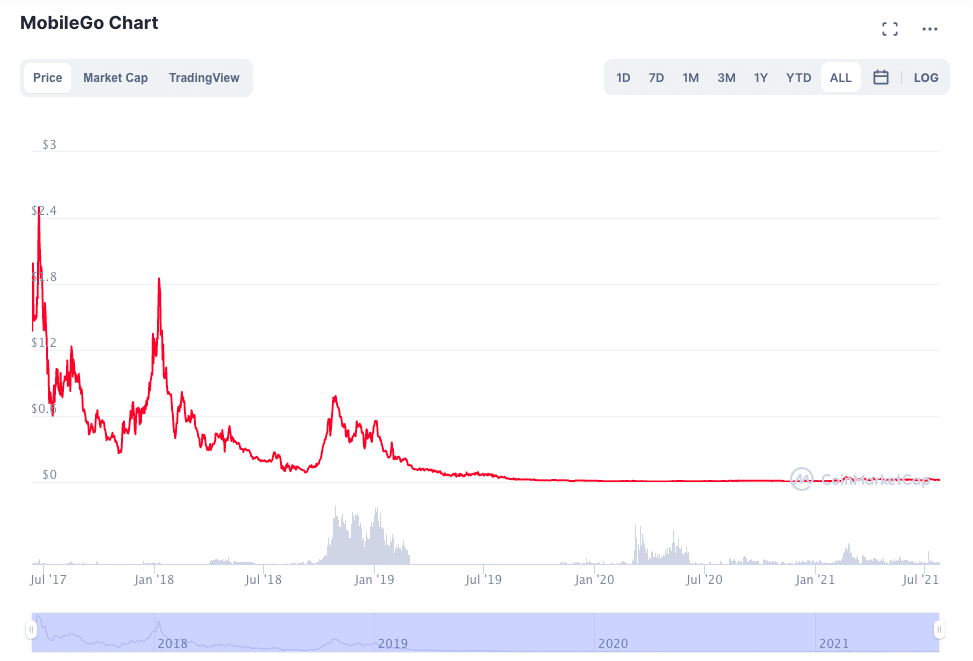 MobileGo is made on Ethereum blockchain technology and is a decentralized project. MobileGO is one of its kind that is made to transform the gaming sector by giving gamers complete control without having any middle authenticator or dedicated mobile apps.
You can use MGO to upgrade to premium versions of the games or to buy in-game products. The current ranking of MobileGo is 1303 on the Coin market cap, with a total circulating supply of 99,996,877 MGO coins. It would help if you considered keeping this coin in your portfolio as it has magnificent potential and can positively look at being extensively popular in the coming future.
№ 5. DreamTeam Token (DREAM)
Last but not least on the list is the DreamTeam Token, if compared, is more extensive than Theta Token and Enjin Coin but not too up on the ranking list.
The DreamTeam Token platform is an infrastructure and payment gateway for gaming and e-sport. Therefore, this cryptocurrency is positioned in an up-and-coming sector since e-sport is becoming even more critical in the coming years. The DreamTeam Token head, Alexander Kokhanovskyy, is quite a popular name in the e-sport industry, making it a serious project.
The DREAM has a real-life use case ranging from payment in tokens as part of a subscription model to purchasing assets on a case-by-case basis on the DreamTeam Token platform, gamification, and rewards purposes.
Final thoughts
The decentralized gaming concept, together with cryptocurrency, is something that has potential in the coming future. You must consider getting in-depth knowledge about the whole idea before investing in any of these coins.
The gaming industry has witnessed the most revenue generation in the past few years. This will continue in the coming years as the number of gamers continues to grow every year. This is a certainty. Cryptocurrencies are also gaining popularity. Especially in the gaming industry, it will experience a significant boom in the coming years as well. Indeed, the gamers will find themselves inclined towards using the best gaming cryptocurrency to simplify their gaming experience.
As the number of players adopting the new ways of dealing in cryptocurrency increases, the price of their tokens will also tend to increase. At the same time, players need to be careful with their investment, as Blockchain technology doesn't necessarily make it difficult for hackers to steal your cryptocurrency. But the relief is that it does make it easier to track investment so the gamer can recover it instead of being lost following fraud.