In recent months, cryptocurrencies have seen a surge of interest from investors as PayPal, JP Morgan, and MicroStrategy have announced plans to adopt them.
Following the rise in cryptocurrency demand, mining cryptocurrency has shown a resurgence, which has reached an all-time high. Bitcoin ranked no. 1 among the popular coins, while Ethereum and Dogecoin are also mined a lot these days.
If you are a beginner at the financial market and looking for choices to start mining cryptocurrencies, you need to do proper research about each of them. In this article, you will learn about the extent to which the top five coins are profitable for beginners to mine.
What is crypto mining?
In crypto mining, high-performance computers are used to solve cryptographic equations and generate cryptocurrencies. A blockchain is a public record (ledger) that keeps track of transaction records and enables solving through the verification of data blocks.
Types of crypto-mining exist
From a technical perspective, mining can be divided into three types based on the equipment:
GPU mining, i.e., mining with a video card.
CPU mining, i.e., computing-based mining.
ASIC-based, i.e. mining with special equipment intended to produce crypto based on specific algorithms.
Ethereum Classic
Ethereum is a digital currency (ETC), a distributed ledger, and an ecosystem of applications and services built on top. With Ethereum, you can run decentralized smart contracts, which allow applications to run programmatically without any interference from third parties, including censorship and downtime. Smart contracts that are not vetoable are also possible to write, deploy, and execute with ETC. As a result, it is a reliable way to implement truly unstoppable electronic money.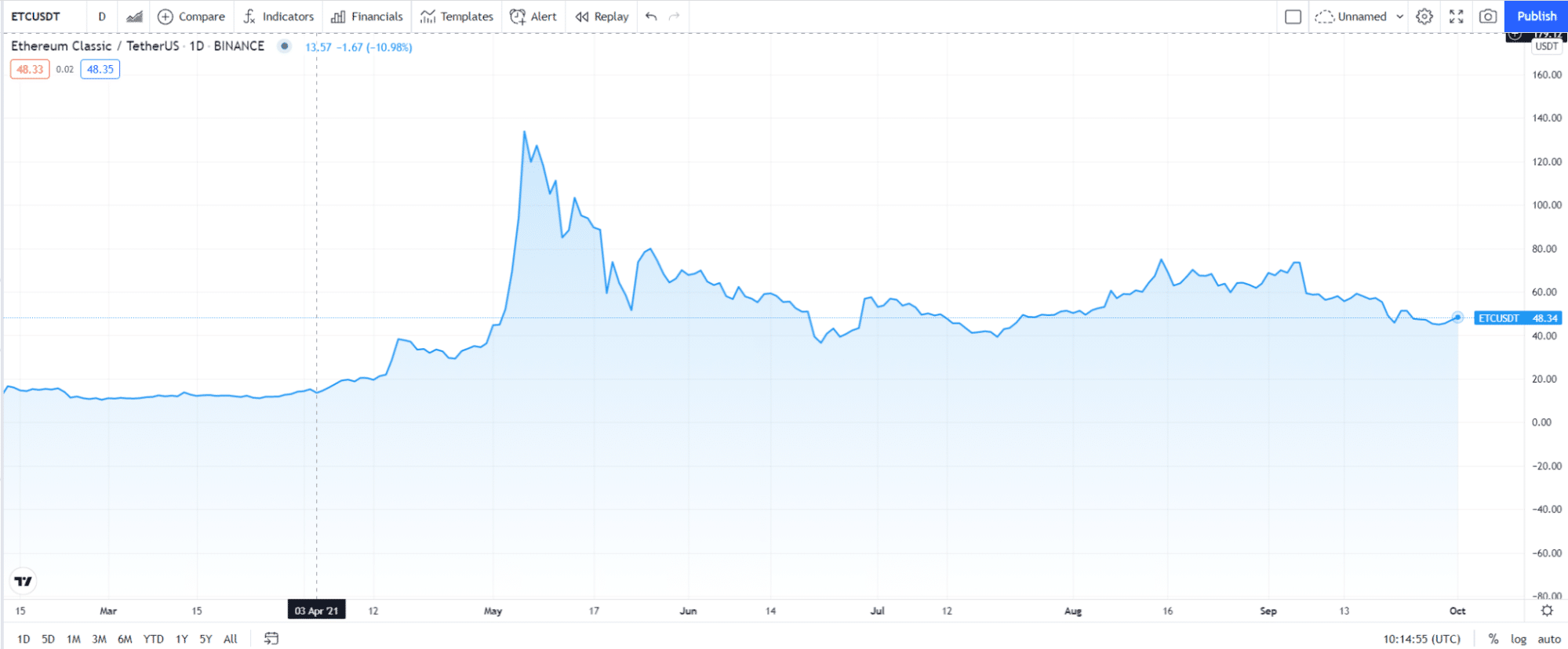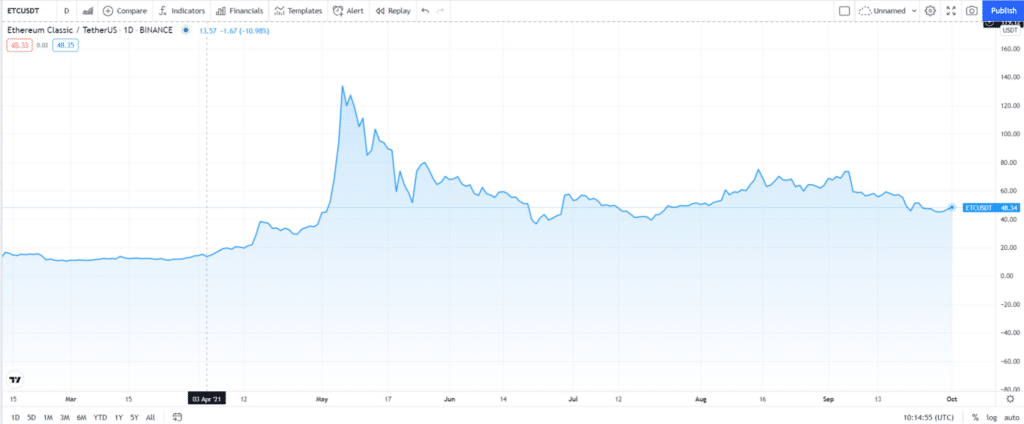 How to mine Ethereum Classic (ETC)?
You can do it following these steps:
Install the appropriate hardware. The GPU mining machines can effectively mine Ethereum Classic.
Obtain your wallet's address. If you don't have a wallet address already, you'll need to get one.
Install appropriate software.
Set up software.
Start mining.
Is Ethereum Classic profitable?
If you have an AMD or Nvidia GPU, think GTX 1070 or better, and your electricity cost is around $0.15, mining Ethereum can still be profitable. In addition, because Ethereum has been growing rapidly and is being used by developers to create new coins and decentralized financial exchanges, it is an excellent crypto coin to mine.
Litecoin (LTC)
Litecoin is both a cryptocurrency and a blockchain network that uses it to conduct transactions. It has a lot of the same source code as Bitcoin, but its supply is more extensive, block times are shorter, and it has a different hashing algorithm.
When miners add transactions that comply with network rules, they are rewarded with LTC coins as a block reward. By rejecting invalid transactions from blocks, the network prevents dishonest miners from taking their reward.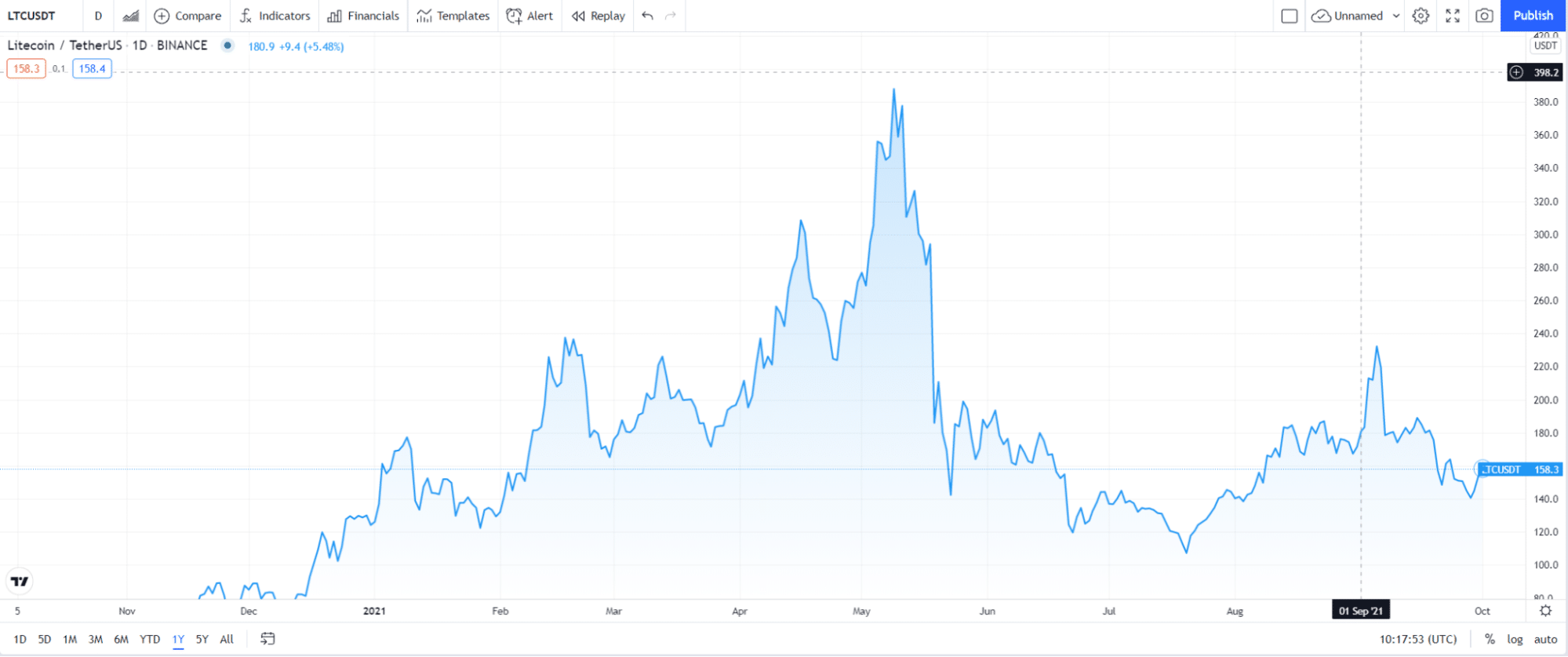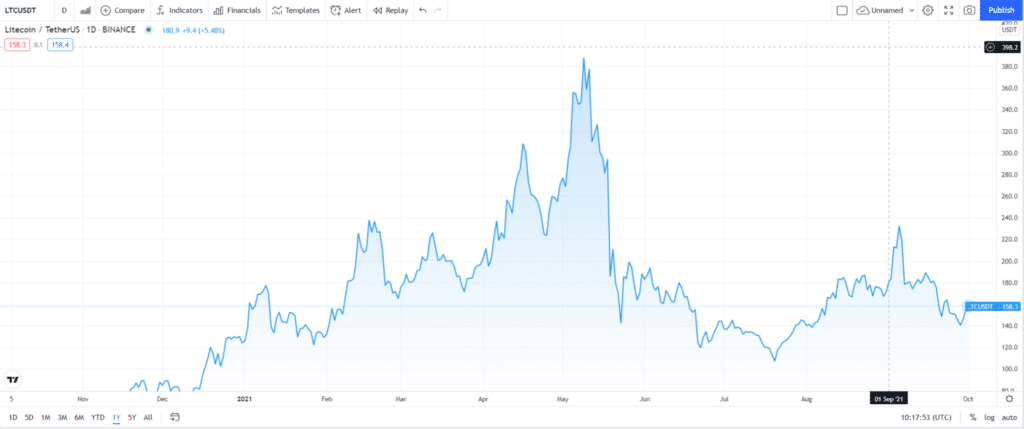 How to mine Litecoin (LTC)?
You will need to create a Litecoin wallet. Litecoin wallets offer various features and security protections. Choose one that is suitable for your needs.
You need to choose your mining hardware.
If any software is needed, install it.
You can join a mining pool.
You can start mining now.
Is mining Litecoin profitable?
It is possible to make money mining Litecoin if you do your research and plan everything correctly. Using a CPU to mine Litecoin is not profitable. You should consider a mining rig if you want to make money. It is guaranteed that you will get some profit from your mining activities if you select the right hardware and software and join the right mining pool.
Ravencoin (RVN)
Ravencoin is a cryptocurrency derived from a Bitcoin code fork. Tokens can be created on Ravencoin's blockchain through Ravencoin's innovative features. Ravencoin is a peer-to-peer blockchain that allows for the creation and transfer of assets between two parties with great efficiency.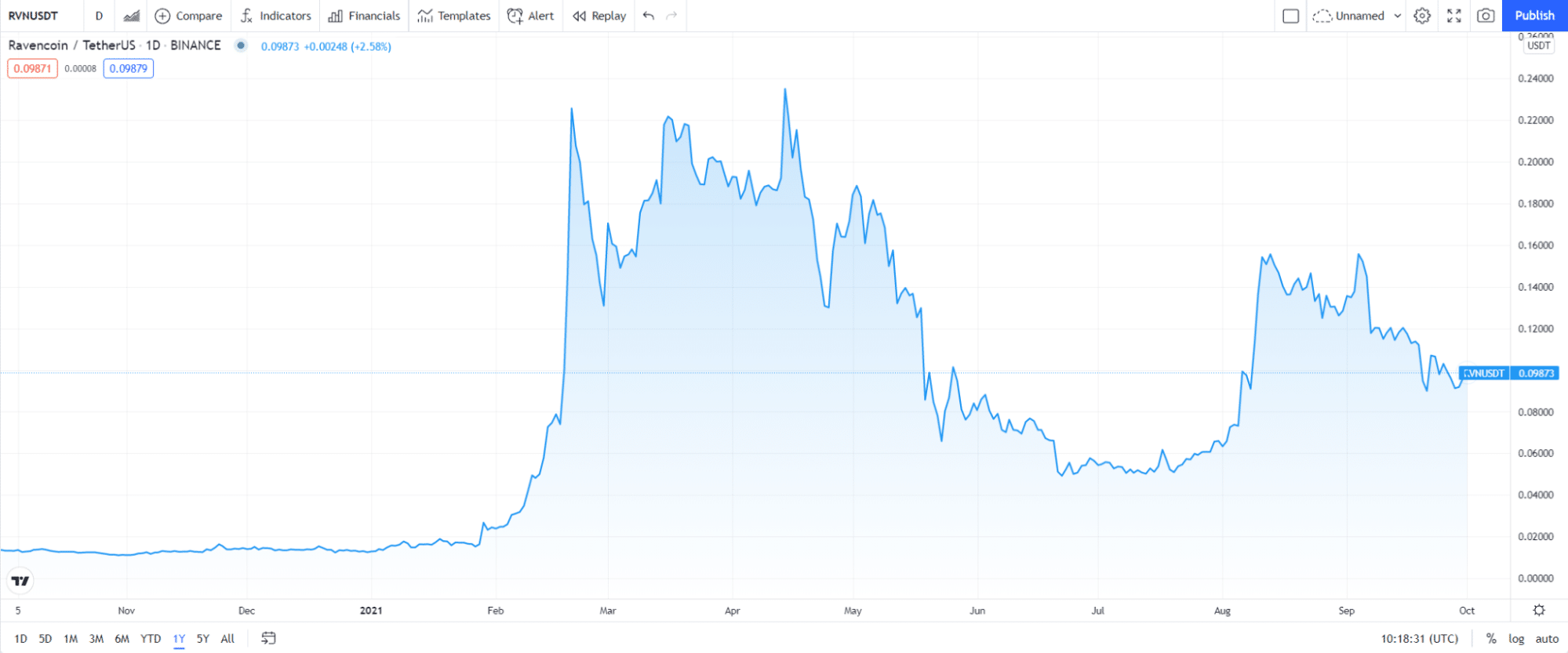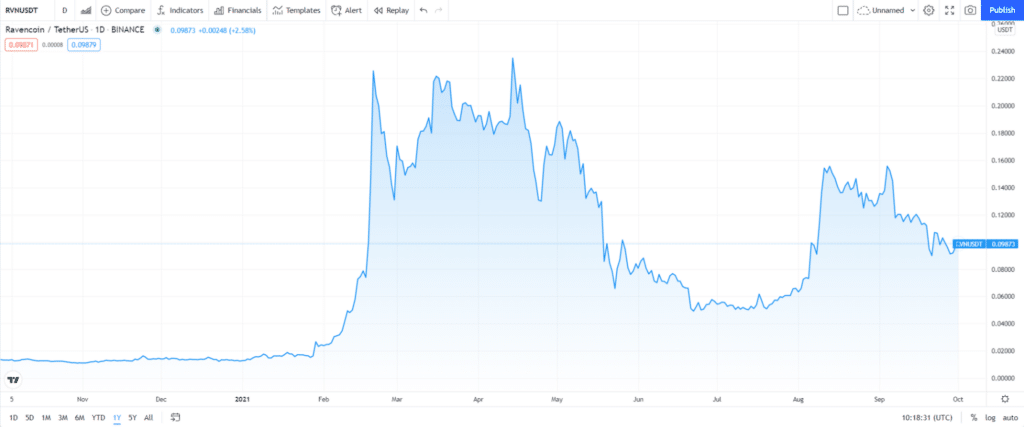 How can you mine Ravencoin?
To mine Ravencoin (RVN), you need to follow these steps.
You must create a wallet before you begin.
Set up an RVN wallet address.
After choosing a mining pool, you can begin mining.
Is mining Ravencoin profitable?
Yes, Ravencoin mining remains profitable. The price is calculated based on the hardware and electricity costs for mining and pool/maintenance fees provided.
Aeternity (AE)
It is a decentralized application platform built on a blockchain. It scales by running smart contracts with state channels. In addition to supporting formal verification, it provides a new language allowing less complex and safer code to be written. Moreover, it is not susceptible to ASICs or memory-bound proofs. Finally, it has a block time under 15 seconds, making it harder to pool and, therefore, more decentralized.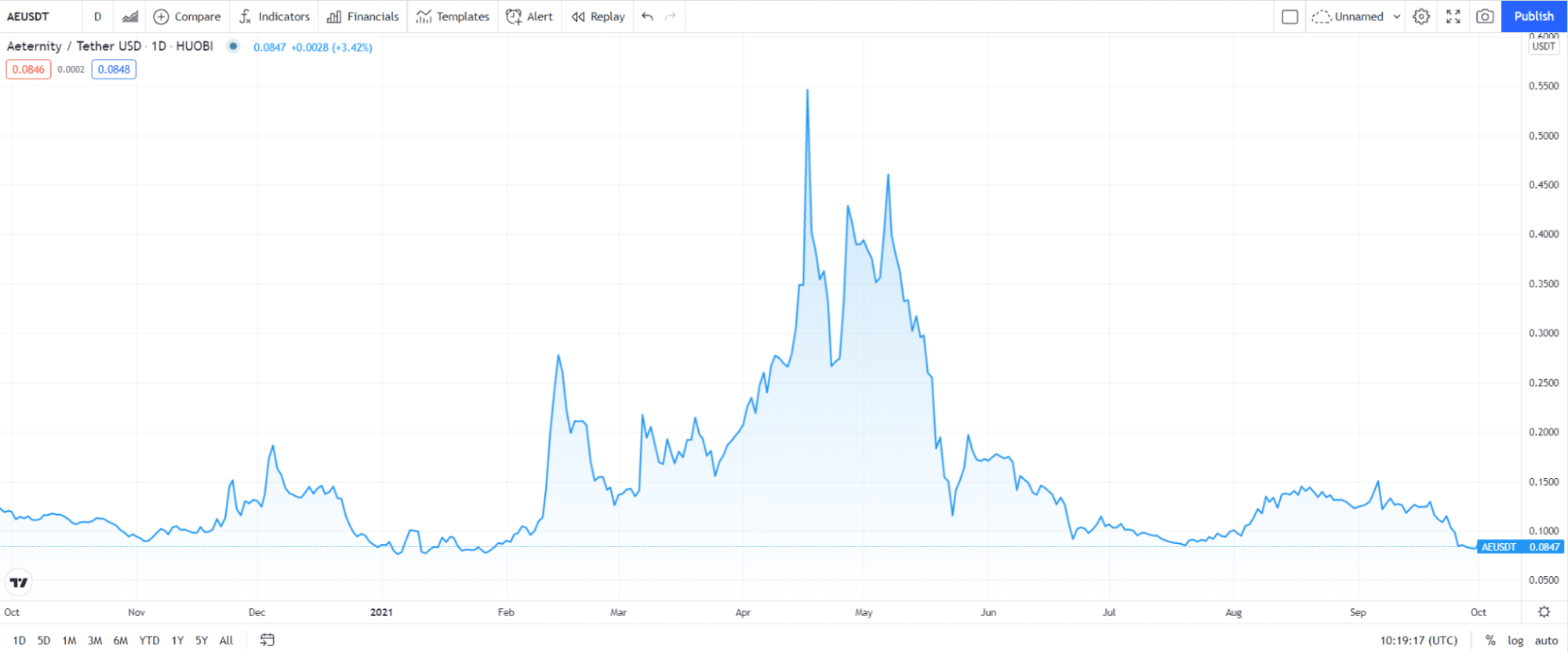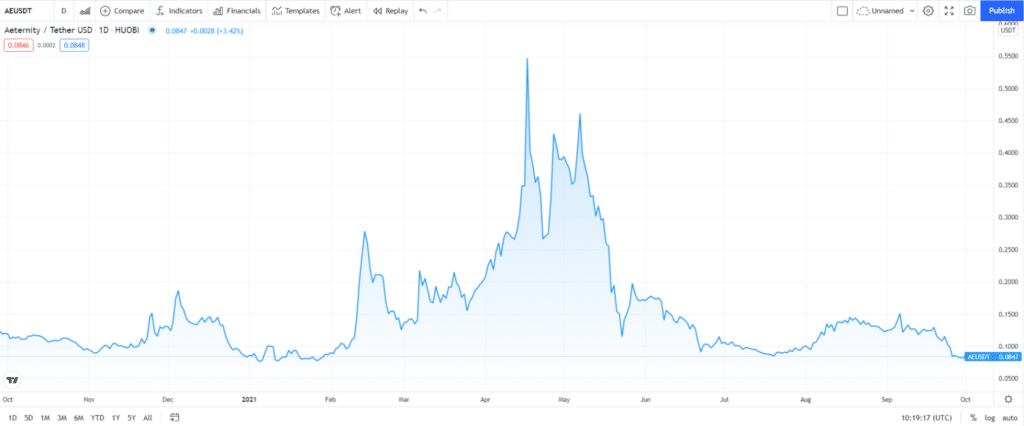 How can you mine Aeternity (AE)?
To mine AE at the crypto market, you need to follow these basic steps.
Create an electronic wallet.
Install mining software.
Make changes to the bat file.
Begin mining.
Is Aeternity mining profitable?
You can achieve a profit of $6.74 by using eight Nvidia 1080 cards as they give out 59.2 h/s with a power consumption of 1520W. Moreover, it cost $0.05, so it is even more profitable than Ethereum Classic.
Monero (XMR)
XMR is a virtual currency based on CryptoNote, which is not a branch of Bitcoin. Since CryptoNote was introduced in 2012, when Bitcoin and XMR were using CryptoNote, it is predictable that CryptoNote will grow in maturity and provide better anonymity. Currently, the domestic currency is anonymized by technology, allowing for greater visibility abroad. A Monero is a crypto coin whose name comes from Esperanto.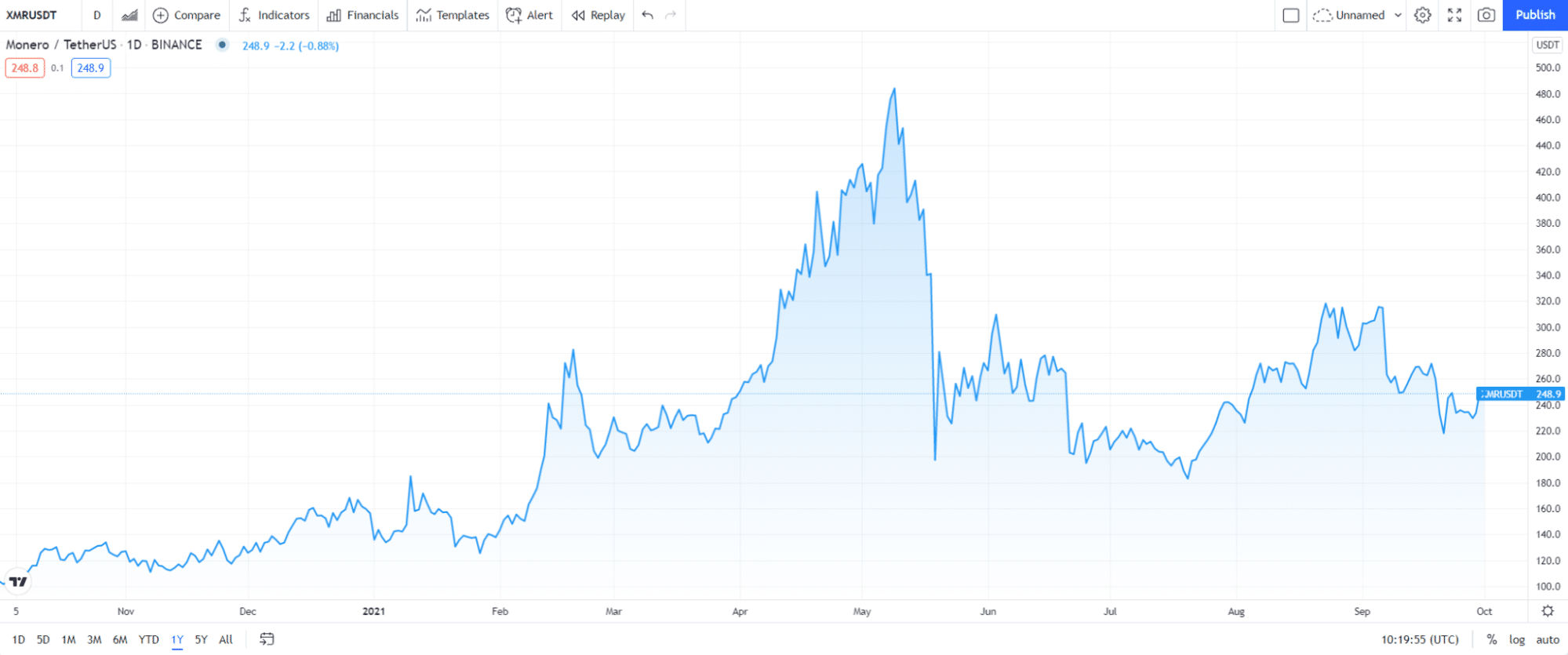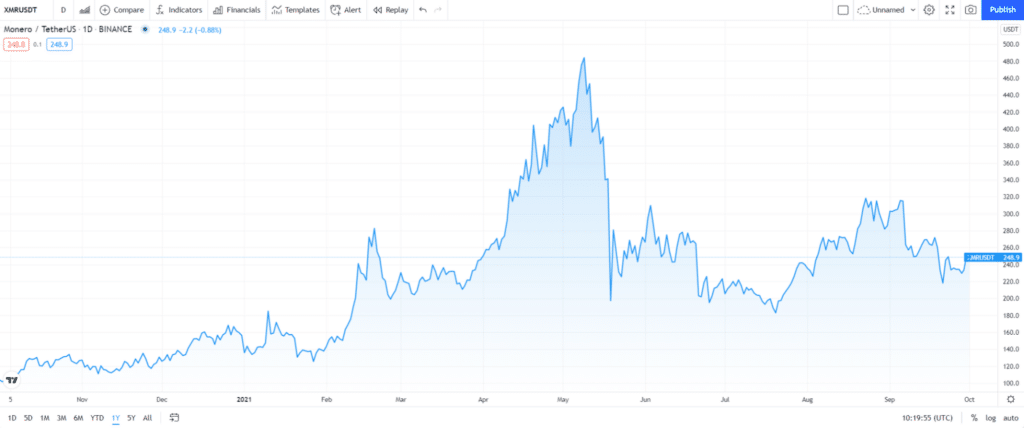 How can you mine Monero (XMR)?
To mine Monero coins, you have to follow these steps.
Install the appropriate hardware. You should use CPU cards to mine Monero.
Organize your wallet with an address. To receive mining income, you will need to use a Monero wallet address.
You can obtain mining software online. For example, an increasingly popular way to mine Monero is by using XMRig.
Install the mining software.
Now is the time to start mining.
Is mining XMR profitable?
It is expected that Monero (XMR) will trade strongly and will go up sharply in price, much like Bitcoin and Ethereum, its peer cryptocurrencies.
In the current market, the Monero price is $231.03. However, by 2022, it is expected to climb as high as $460.
Final thoughts
Choosing a coin that is "easy" to mine includes picking a more petite, less popular, with a lower hash rate and hoping that the price will increase and adoption will follow. Making money mining now is more challenging than it was in the past, but it is still possible with proper research.