The financial market has become more accessible with the availability of technology. So no wonder that many services arrive with increasing demand, which helps traders make profits by performing effortless trading.
These services include signal providing, automated trading, semi-automated trading, etc. You may be seeking an authentic trading system that allows you to make constant profits from the market, then "ATLAS trading" is a recommendable method.
However, it is mandatory to know the system before applying live trading. Besides explaining the using procedure, this article will introduce you to the "ATLAS trading" system.
What is an ATLAS trading method?
Successful trade executions in the financial market require achieving a certain level of trading skills. To be a professional financial trader, you cannot master trading in a day; it needs working out on trading strategies, practices, experience, etc. Many people start trading without proper knowledge and understanding. Learning trading, mastering skills, and developing strategies to be a professional trader are unavoidable.
So the question arises that without mastering skills, is it not possible to start trading?
The answer is yes, it is possible, and the solution is to use ATLAS trading. PJ Matlock's "ATLAS trading" will guide you on the journey from a novice trader to be a professional. According to Matlock, many people join the financial market without proper knowledge, skills, and dreams of making double their capital.
The consequence is remarkable as many of them lose the entire capital by performing random buy/sell. So it is somehow mandatory to master skills and achieve at least prior knowledge of trading before starting. Only proven methods allow traders to execute constantly profitable trades, where impulse trading can lead you to blow your account.
Mr. Matlock creates a trading chart room, "ATLAS trading," with a few of his experts that you can consider the most profitable stock trading chat room. He got a very positive response since the introduction of "ATLAS trading," which is now a family of approx. 150,000 and still growing.
No joining fee you need to pay. Additionally, that chart room offers many educational trading contents that are very helpful to traders who are losing to master the art of trading. Matlock posts daily moves of stocks on his chart room and his Twitter account @PJ_Matlock. He is one of the most successful trading gurus with no losing positions.
How to trade using ATLAS trading method?
You can use the trade suggestions from the chat room and implement them directly in your live trading. The Twitter account will also give you trade ideas of various trading assets.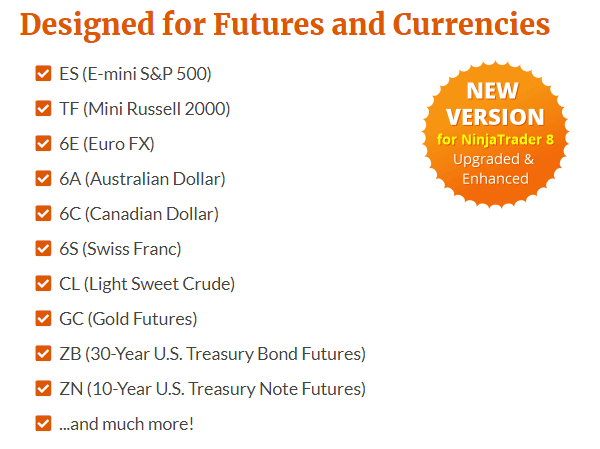 Otherwise, "ATLAS line trading software" available to purchase will tell you exactly where to place buy or sell trades. They design it to apply to many trading assets, including gold, AUD, US treasury futures, etc. A purchase fee is applicable.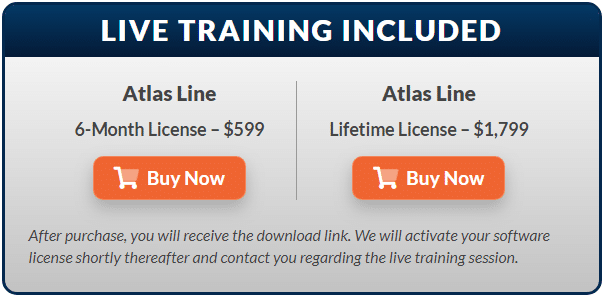 This software charges $599 due to a 6-month license fee and a lifetime license costs $1799. It allows you to filter trades and generate continuous trade signals. The line constantly shows you where to place buy or sell entries. This trading software generates trade ideas depending on a proprietary algorithm. The following section describes trading procedures using the ATLAS line trading software.
Bullish trade setup
This trading software generates complete bullish trade setups on your target asset that you filter and the software supports. As the chart below shows, the price gets above the line generates a buy signal.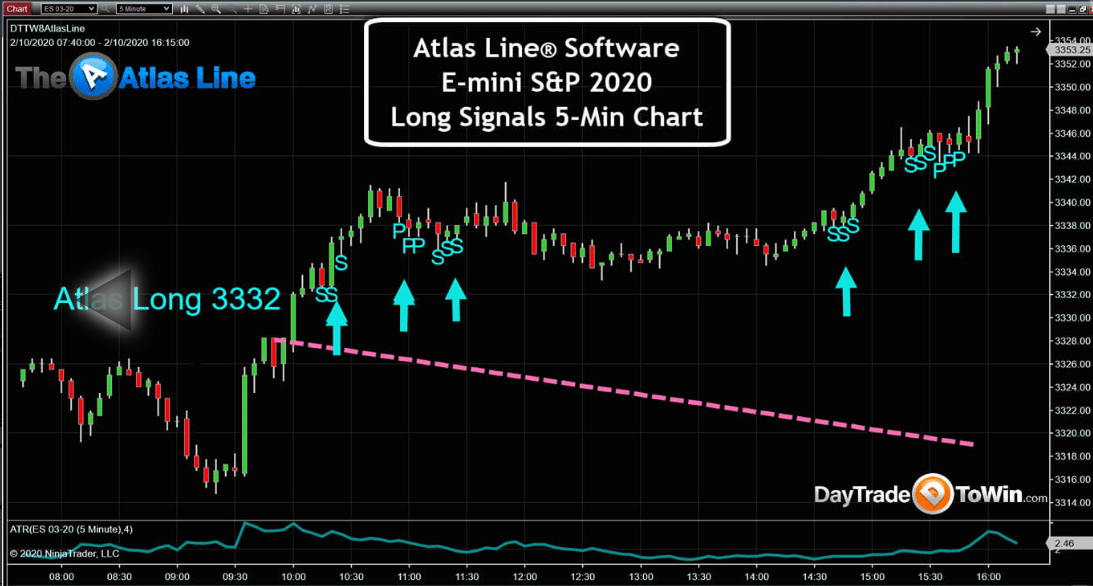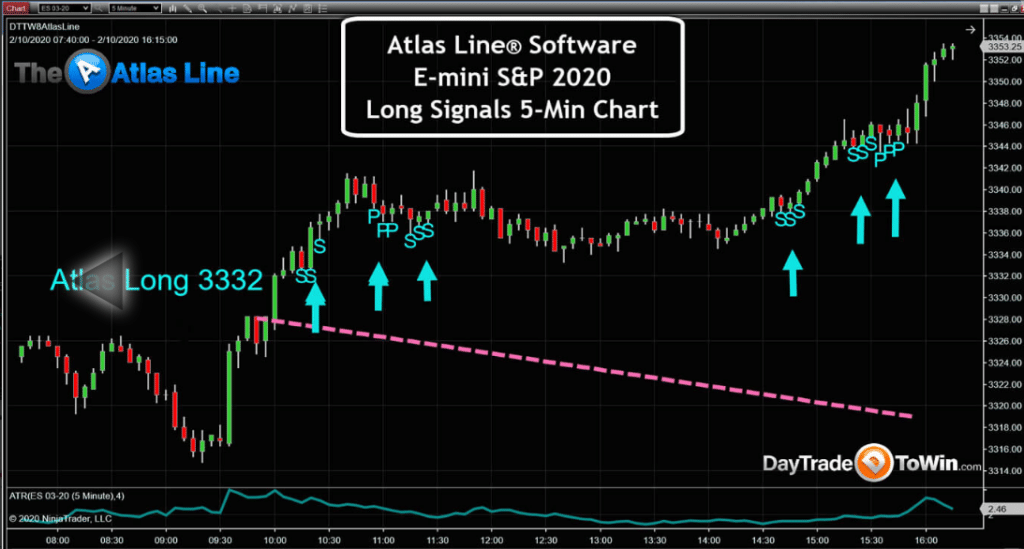 Entry
Open a buy position when the software indicates potential bullish pressure on the asset price.
Stop loss
Place a reasonable stop loss below the bullish momentum.
Take profit
Observe the price movement and continue your buy position until the bullish momentum remains intact. Close the buy order according to the ATLAS trading software suggestion.
Bearish trade setup
When seeking opening sell positions, follow the S and P signals of the trading software. The chart below shows the bearish signal by the ATLAS trading software.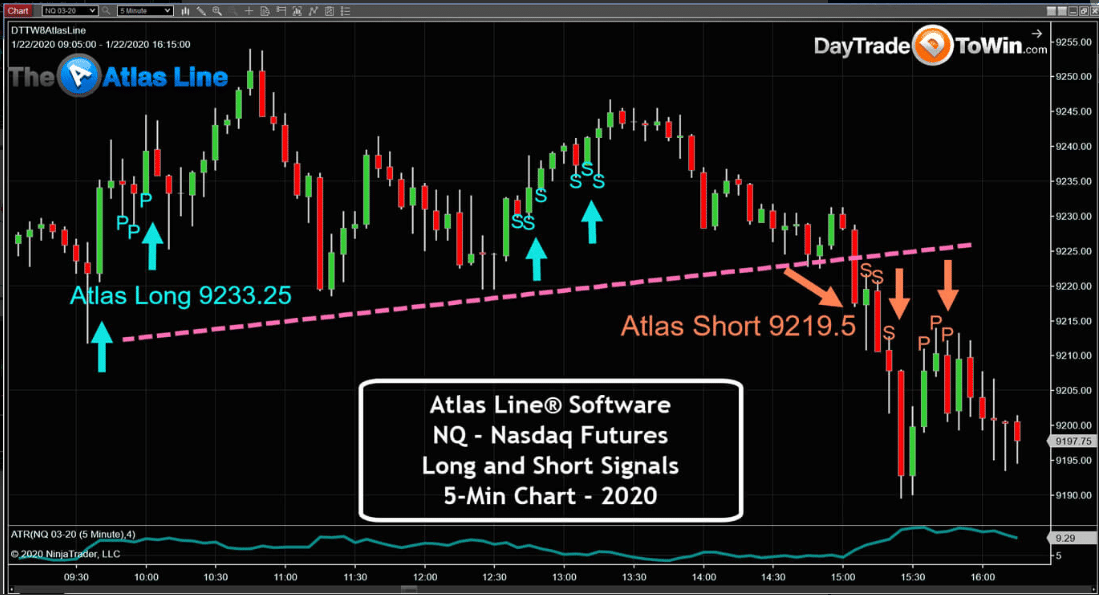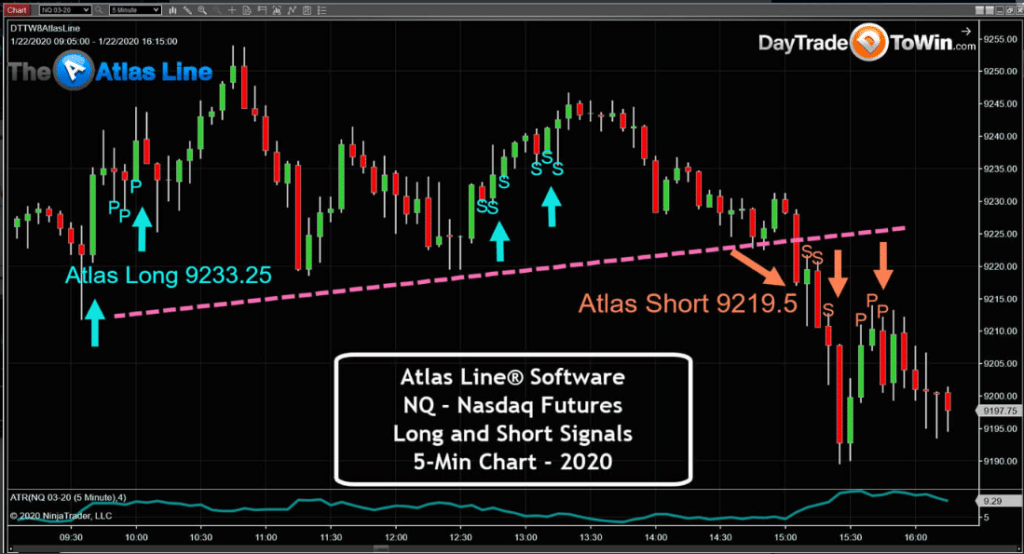 Entry
When the line appears, and the price remains below the line, and the software signals opening sell position, place a sell order.
Stop loss
Place a reasonable stop loss above the bearish momentum.
Take profit
Continue your sell position by observing price movement till the bearish momentum remains intact; when the price moves upward or initiates a bullish momentum, exit from the short position.
How to manage risks?
Following some primary trade and money management rules is mandatory when participating in the financial market. Some questions will arise while you will start using this trading software.
The top features are:
The ATLAS line trading software suggests trades in real-time as a leading indicator.
This software defines and displays the exact entry/exit prices.
The ATLAS line supports the Ninja Trader trading platform.
The ATLAS line will generate multiple buy/sell signals daily using the "Strength and Pullback" system, using price action concepts while generating trade ideas.
Many traders rely on other methods while making trade decisions; they may want to enter trades by following other trading methods. In that case, when the ATLAS line suggests opening a position, he can check that price level with his strategy and place trades by matching both.
The full ATLAS license will allow you access to nine trading methods, and you can use any one of them for your live trading.
Although the software is unique and practical, don't use more than 2-5% of your trading capital to open positions.
Final thought
The ATLAS trading system allows you to make profits besides learning to master market context. Following the chat room, you can have access to much educational content. Reading those will guide you to achieve trading skills that are a mandatory part of being a successful financial trader.
Additionally, you can make considerable profits besides gathering skills and developing trading strategies. Another trading software, The Atlas MES, only generates trade ideas for S&P 500 micro contacts. That includes Atlas MES Micro 3, Atlas MES Micro 6, Atlas MES Micro 10, etc., with different features offerings.