An asset's volatility indicates how its price changes within a certain period. For example, the volatility of cryptocurrencies is one of the reasons people speculate on them, as this allows one to gain big profits from a sudden drop or surge in the exchange rate.
Thus, digital coins are not likely to go out of style any time soon. However, the issue of volatility still plagues cryptocurrencies despite their impressive history and growth. Since Bitcoin's price fluctuates every waking minute, it remains the most volatile cryptocurrency. An overview of the five most volatile cryptocurrencies in 2022 is available below.
Can you make real money?
Investing in cryptocurrencies has made some cryptocurrency traders millionaires, without a doubt. But on the other hand, many people have lost a considerable amount trying to invest in crypto and have lost substantial sums of money.
You may not be a good candidate for investing in cryptocurrency unless you have enormous risk tolerance. Nonetheless, suppose you're the type of investor who is willing to take on tremendous risks to become rich. In that case, you should at least look into strategies that can reduce risk while still offering an opportunity for substantial profits.
How to earn with crypto?
Invest in cryptocurrency if you believe it will be around for the long haul, just as you would if you were in the stock market.
As a result, when the crypto market dips significantly – which happens pretty often – that is the time to grab some additional coins. The addition of new investments to your portfolio when prices are low might be a smart way to build wealth if you select cryptos that prove long-term winners.
There are thousands of cryptocurrencies that you can trade, but most won't amount to much. It's possible to make money trading any cryptocurrency, but if you want to build wealth in the long run, you will have to choose cryptos that will last.
How to start making money with crypto?
The value of many crypto coins has soared by 5,000-6,000% recently. However, do not let these numbers fool you. When investing, one must only invest what they can afford to lose. Therefore, it's advisable not to put more than 10-15% of your overall investment portfolio into cryptos, even if you have a high appetite for risk.
An investor must be capable of handling high volatility to succeed at this high-risk, high-reward game. So make sure you can endure extreme fluctuations before entering this market.
Best five most volatile cryptocurrencies
Following are the top five most volatile cryptocurrencies to buy in 2022
Ethereum (ETH)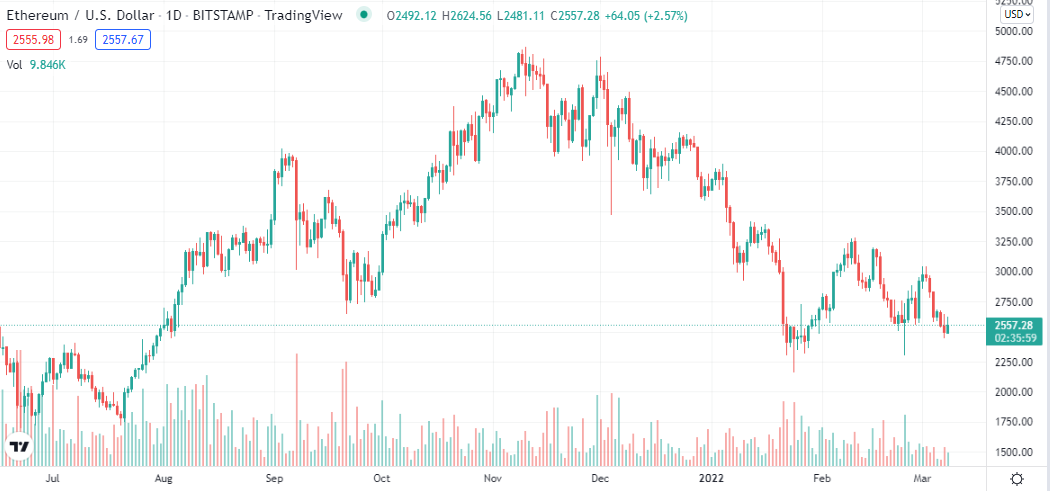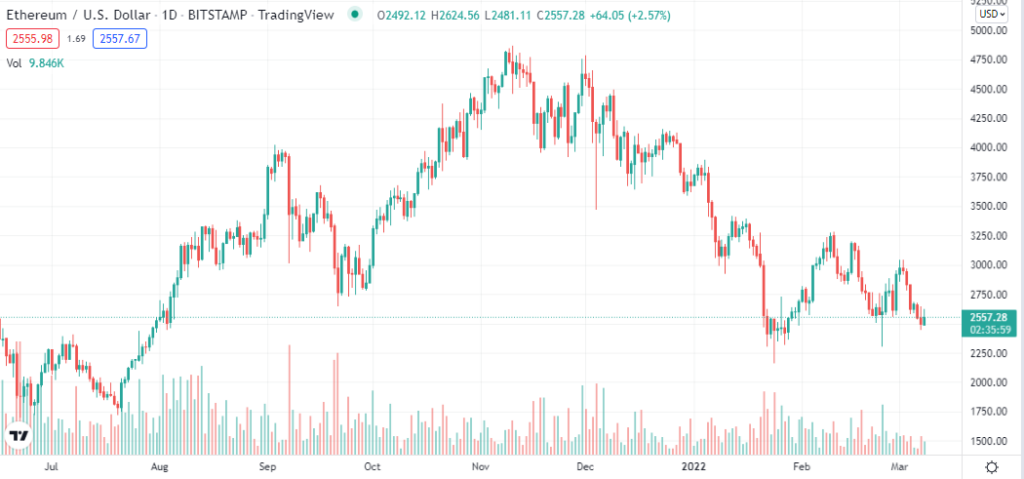 Summary
Ether is ranked second on the list of largest cryptocurrencies by market capitalization. However, the crypto industry has gone through a bumpy road and has swung in its development. In the 2021 price rally, ETH outperformed its biggest rival, Bitcoin, by a considerable margin. Initially trading over $730 per currency unit in early January, it has soared to over US$800 per currency unit in the past few months, unlike several other cryptocurrencies.
Price forecast 2022
Due to the sudden drop amid the crypto market crash, the coin is currently at a low price point, making it an excellent opportunity to buy and invest quickly. In 2022, Ethereum will cost a minimum of $3,391.08. Ethereum's price can reach $3,948.38 at its maximum, while average trading prices are $3,518.29. In addition, the founders of ETH are burning coins, reducing the supply, which will raise the demand.
Price forecast 2025
According to forecasts, 1 Ethereum will gain to $11,606.85 by 2025. In 2025, the price of Ethereum will average $12,008.26 with a maximum level of $13,384.39 by the end of the year.
Ripple (XRP)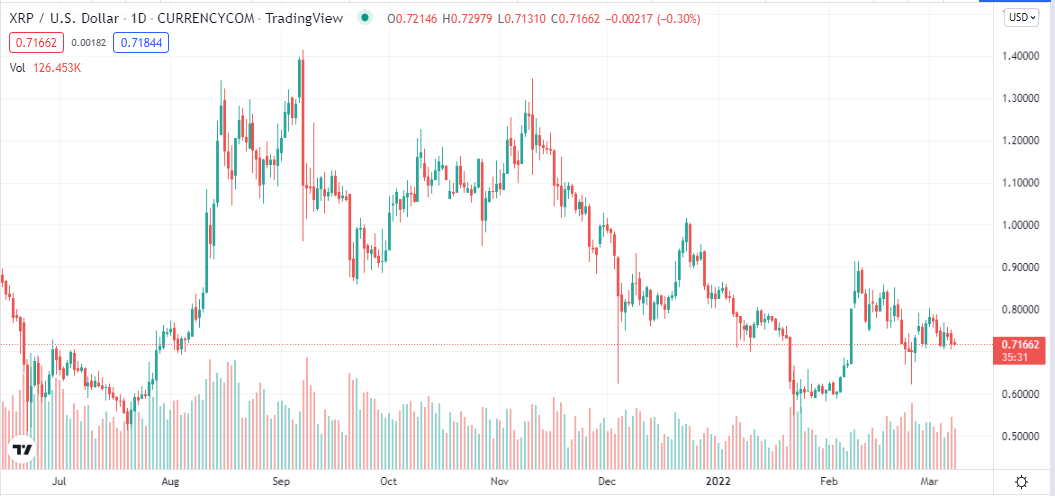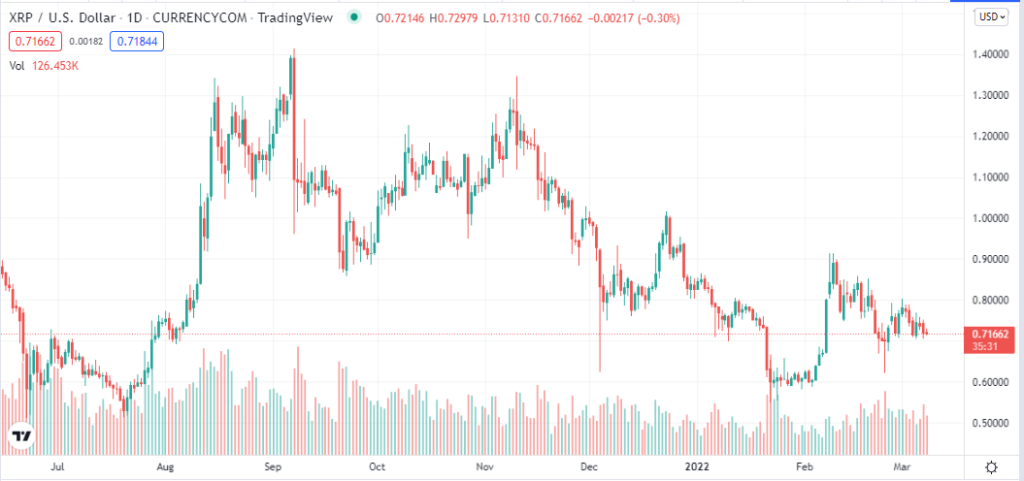 Summary
Using Ripple, you can make international payments that are faster and cheaper. The value of the stock can be considered a volatile asset as its price swings quite frequently. As concerns about the SEC case against the blockchain network rose, the crypto skyrocketed by 170% in November 2020. That, however, may have halted the crypto from achieving impressive peaks this year. It is essential to focus on positive changes after successfully addressing the ongoing issues.
Price forecast 2022
Based on our analysis of historical XRP price data, we expect the price of XRP to reach a minimum of $0.94 by 2022. A maximum trading price of $1.11 is possible for XRP with an average trading price of $0.97. The XRP has been adopted as a payment processor for e-commerce. Moreover, the case with SEC (US) may end up in favor of Ripple. This will boost the price too.
Price forecast 2025
One XRP will likely cost $2.80 in 2025. A maximum cost of $3.38 is possible for XRP, with an average price of $2.90 by 2025
Dash (DASH)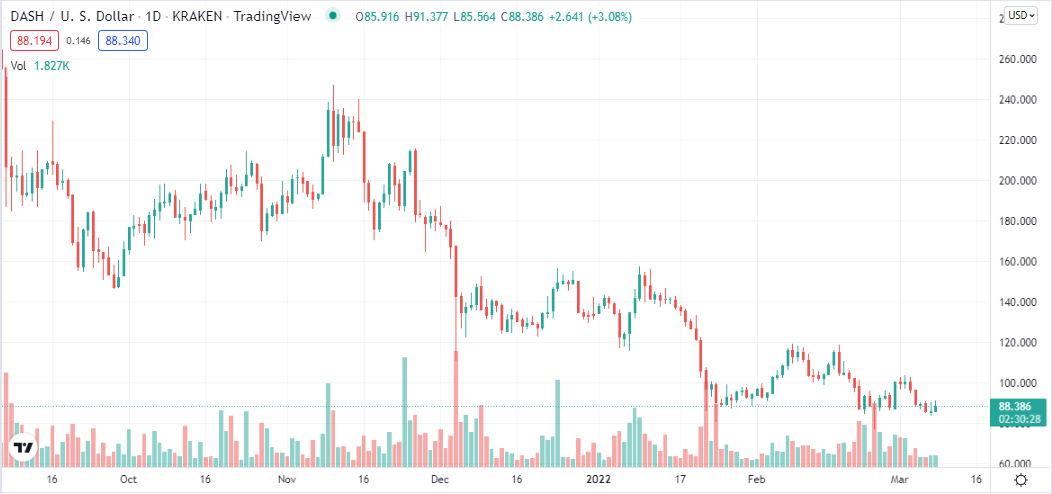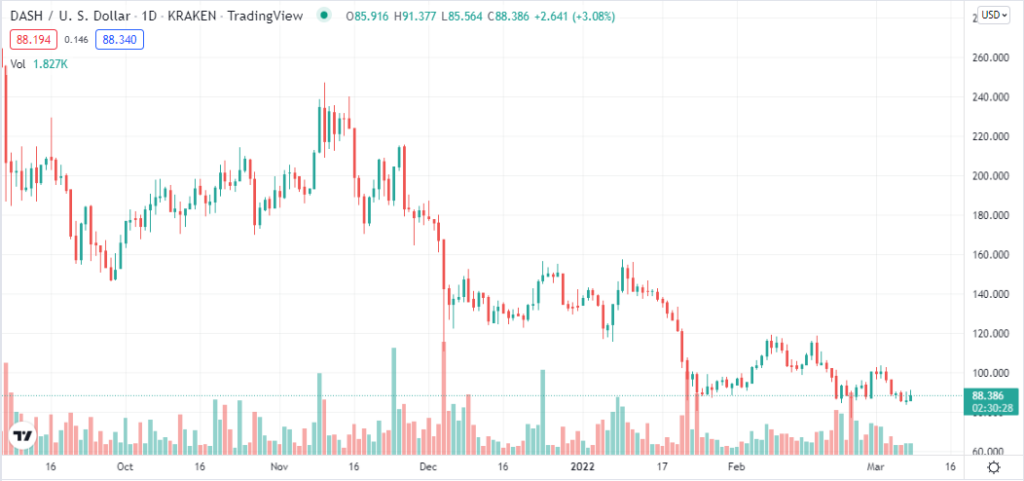 Investors prefer Dash over Bitcoin as an alternative. Banks can provide services to the poor and unbanked through crypto and improve financial transactions. It has been forecast that crypto will experience 1251% volatility in 2021. Coin prices reached US$440 in May 2021 after going from US$66 in January. In the aftermath of this rally, its price plunged to the US$120 mark and remained there for a while.
Price forecast 2022
Dash's market cap and trading volume increased last day, which led to a 4.4% increase in price. According to predictions, Dash's price will reach a minimum of $118.39 by 2022. In addition, Dash's utility as a payment medium through debit/credit card and PayPal will increase the demand for the token.
Price forecast 2025
A minimum price of $368.23 will be possible for 1 Dash in 2025. By 2025, the DASH price will rise to $445.38 and average $381.36.
Shiba Inu (SHIB)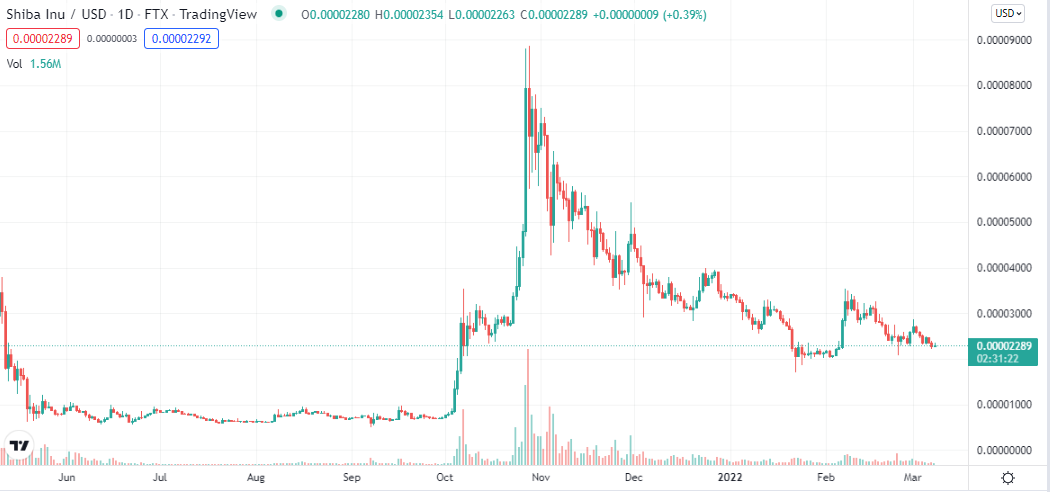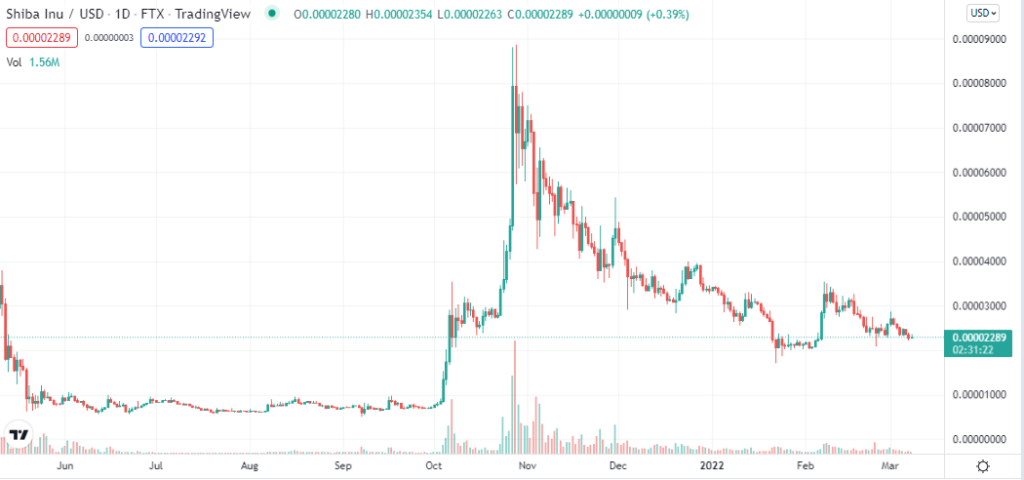 Summary
Shiba Inu, a meme coin famous for its volatility, boasts a 30230007% aggregate return. A coin belonging to the Shiba Inu ecosystem, Shiba Inu was created in mid-2020 when its value was deficient. Therefore, the currency is poised to grow significantly and impress its volatility.
Price forecast 2022
A market cap of $12,582,813,185 is attributed to Shiba Inu's circulation supply of 549,063,278,876,300. According to a forecast, Shiba Inu will reach a price of $0.00003224 in 2022. With an average trading price of $0.00003319, the SHIB price can reach a maximum of $0.00003653.
Price forecast 2025
According to a forecast, 1 Shiba Inu will cost $0.00009732 in 2025. With an average price of $0.00010079 throughout 2025, the SHIB price can reach a maximum of $0.00011709.
XYO Network (XYO)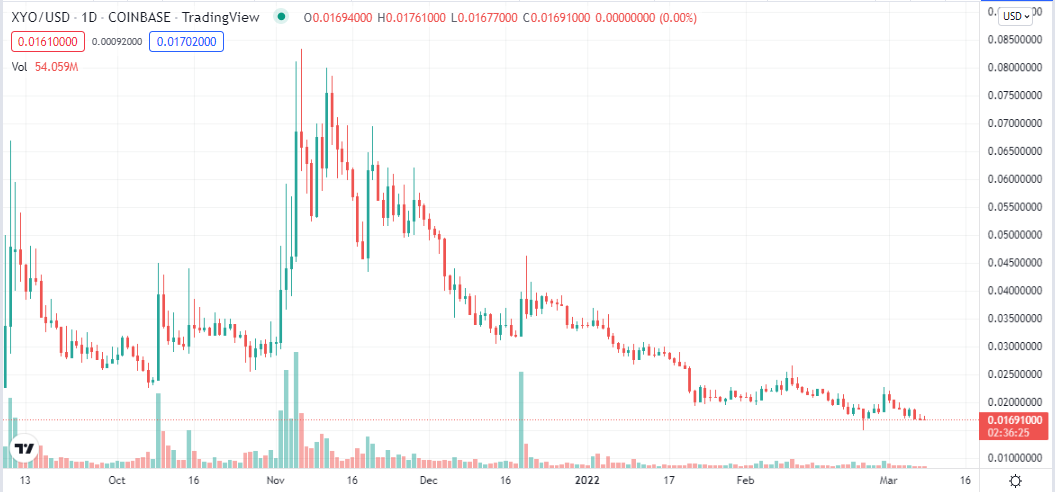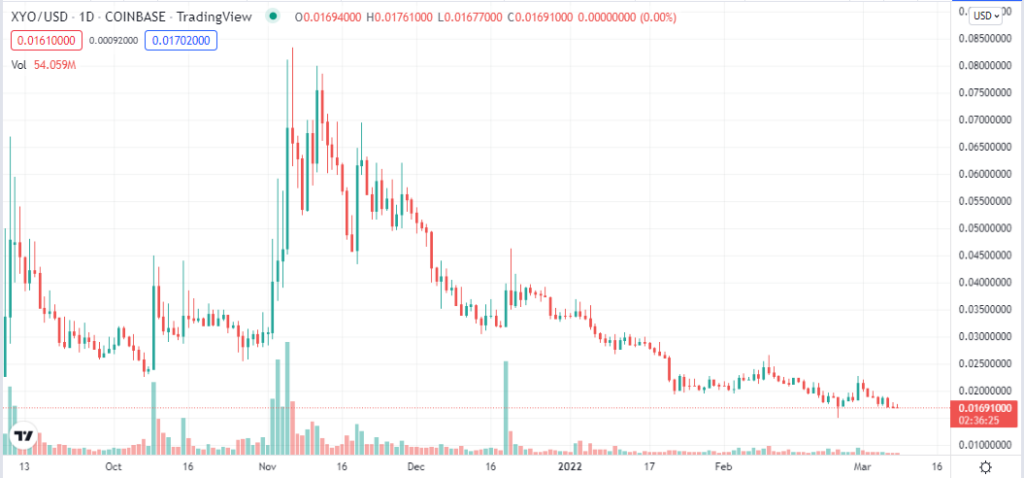 Summary
We have XYO, an Ethereum token that rewards the decentralized XYO network by the end of our volatility review, allowing device owners to earn crypto. Similarly, business owners can benefit from knowing how many visits their competitors receive. According to some experts, as the project's user base grows, the underlying crypto coin will slowly appreciate.
Price forecast 2022
While the token has strong fundamentals, we expect the prices of XYO to reach at least $0.022 by 2022. It is a utility token meant for service providers.
Price forecast 2025
The prediction is that the price per XYO will reach a minimum of $0.074 by 2025. Throughout 2025, the XYO price could rise to a maximum of $0.083 and average out to $0.076.
Final thoughts
As you can see, Bitcoin remains the most volatile cryptocurrency since its demand is growing and speculative investors are taking an interest in it. Every financial market must experience volatility. Since the expected returns would be slow if they weren't, there would be no growth. Therefore, it's crucial to analyze risk-return tradeoffs before investing in cryptocurrencies.
A market swing can be exploited by an investor and used to make money in either direction the market moves. Throughout the market's maturation and as the industry transitions away from speculative investing to the provision of utility, there will be lots of crypto volatility.