A play-to-earn crypto game is an interesting aspect of the NFT (non-fungible token) technology, allowing games to be established on blockchains and anchored with digital asset-powered economies. In addition, NFTs are often used to differentiate and validate these assets.
Players who get them have ownership rights and may monetize them by selling them as digital currencies on cryptocurrency exchanges. As a result, gamers might win real money or other actual rewards simply by playing.Now let's move to the top five play-to-earn games.
Axie Infinity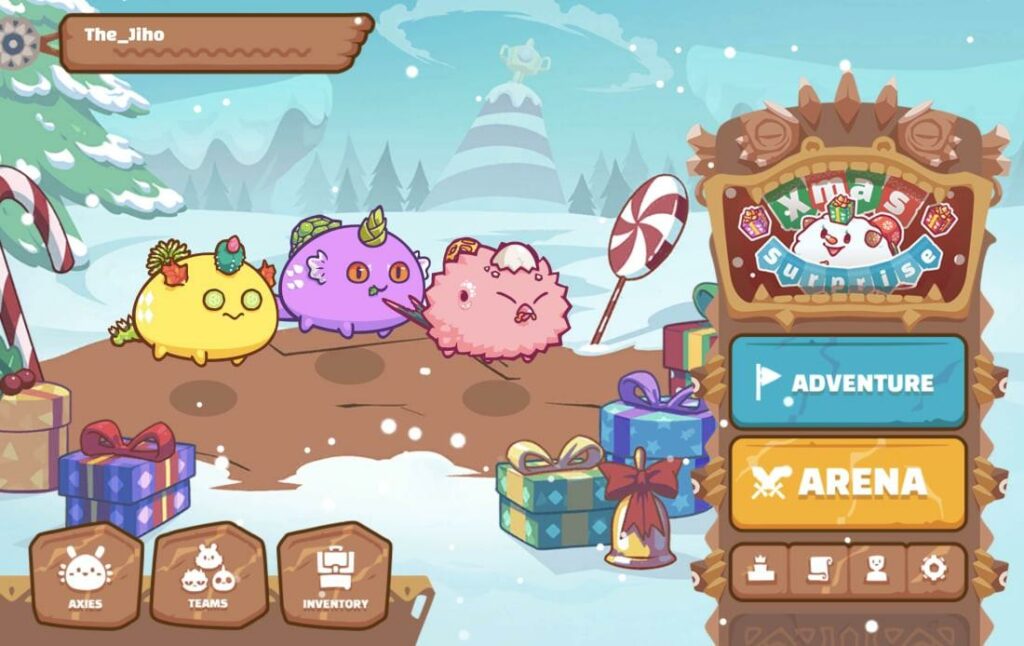 Axie Infinity, inspired by Pokémon and Tamagotchi, has the highest daily activity growth rate in 2020, at 810 %. By August 2021, the project had grown so popular that it routinely exceeded the most popular Ethereum apps in terms of transaction volume.
How to play?
Every Axie is an NFT. Crossbreed eggs can be sold or raised into full-grown beasts. Adult Axie prices may reach tens of millions of dollars, and eggs can sell for $300 or more.
To play Axie Infinity, you must purchase at least three Axies or three eggs. At current pricing, the minimum investment is around $ 900.
For a few days, eggs turn into larvae, then progeny, and finally a whole axie. Each time a player moves through the growth phases, they will have to pay a $ 2 cost.
Once you have an adult Axie, you may play cards in battles. Each Axie has unique traits and classifications that provide them with various advantages.
How to earn from Axi Infinity?
In the Axie Infinity game, there are two methods to generate money:
Breed Axie and make them fight.
Trading axes to other players.
For winning a game against the computer, a player wins 1 SLP (Axie Infinity's internal coin). You may earn up to 100 SLPs every day at the time of writing, which you can then use to grow or sell for $ 0.064.
CryptoBlade
It is a combat game in which you must design and equip characters using the Binance Smart Chain (BSC) blockchain.
It is now one of the most popular NFT gaming projects, with participants earning up to $ 3 million every day. In addition, the monthly transaction volume of CryptoBlades' decentralized in-app (DApp) is $ 99.65 million.
How to play?
You'll need to buy 7 SKILLs (about $112 at current pricing) to get started. The game's goal is to destroy adversaries and participate in raids to earn prizes for your efforts.
You may use the open market to produce and improve characters and weapons, recruit new heroes, and swap current things and characters. All the characters and their gear link to one of four variables, each stronger or weaker than the others.
How to earn?
Battle victories, in-game goodies, and character sales are all ways players make money. To play, you'll need a MetaMask wallet that's linked. Users must first purchase BNB before exchanging them for SKILL, CryptoBlades' internal cryptocurrency.
You may use this money to purchase characters and weapons, as well as carry out all of the game's internal procedures.
If you win, you will receive around 0.05 SKILL, and the awards will vary based on the player's level. Tokens can be used in-game, traded, or withdrawn. The withdrawal charge is 15%, and it falls by 1% every day after that.
Extraterrestrial worlds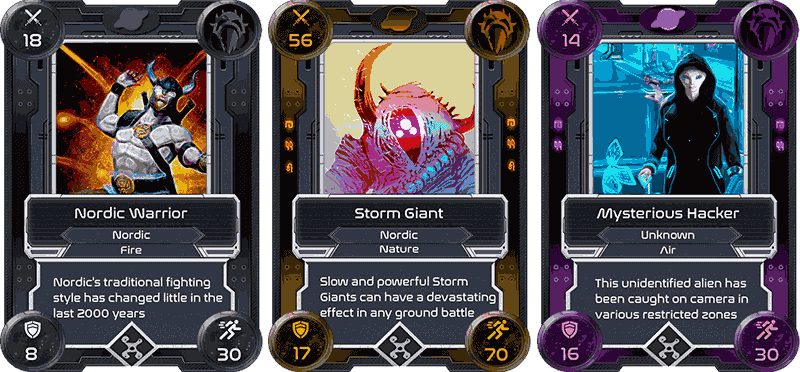 Alien Worlds, a crypto game, is one of the most popular in the DApp market and is developing rapidly. Proof that over 2.7 million existing gamers and around 745,000 new players every month.
How to play?
Mining is at the heart of the game. By purchasing land parcels on six worlds in this metaverse, you may get a cryptocurrency (NFT).
On the website, landowners may create restrictions for mining TLM and get payments when other players mine on their land.
How to earn?
Users can mine TLM, Alien Worlds' coinage, and exchange NFT-formatted products. This procedure needs the use of a WAX wallet, although mining does not necessitate active player engagement.
You don't have to worry about getting money in Alien Worlds. Tokens that have been mined are immediately available in the user's wallet.
Splinterlands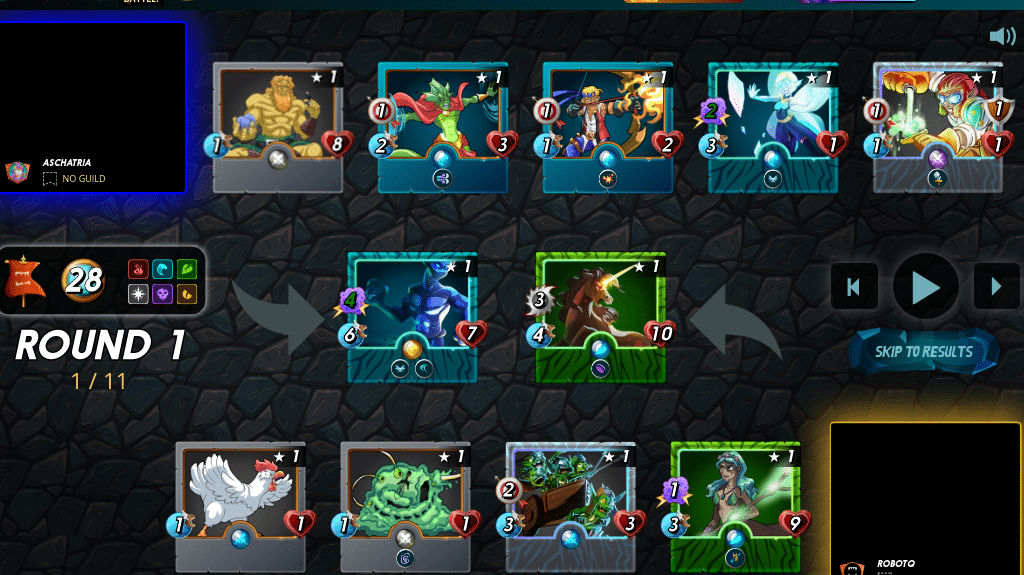 The Hive blockchain powers Splinterlands. It is a collectible crypto card game. Players must gather Rare Monster Cards according to the instructions to combat other players.
How to play?
You can begin playing for free; however, purchasing the quest book is advised. It will reward you with chests that you may use to earn money if you finish it. Potions, Splinterlands tokens (DEC), and NFT tokens are all found in each box.
How to earn?
The selling of NFT tokens is the players' primary source of money, with several cards on the market fetching as much as $ 7,000. Participating in combat, creating NFTs, staking out, and renting out to others are all ways to gain money in Splinterlands.
Cryptokitties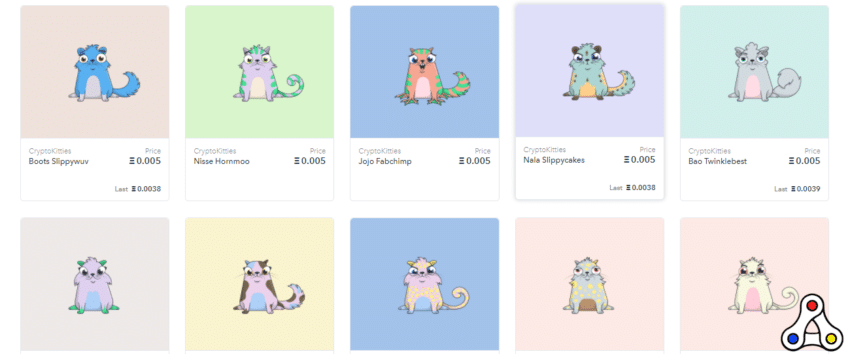 It is an Ethereum-based blockchain game created by Canadian studio Dapper Labs and published on November 28, 2017.
Cryptokitties are virtual cats that players can buy, collect, breed, and sell. It's one of the first-ever play-to-earn games.
How to play?
You can play the game by collecting or breeding kitties. Then, when the kitties get older, you can sell them.
How to earn?
You can earn through selling kitties. The most valuable cryptokitties are priced based on their rarity, with the most valuable cryptokitty ever sold in 2018 fetching 600ETH ($172,000).
Final thoughts
So, there you have it. These are the best play-to-earn crypto games you can try. Remember that these games are not some get-rich-quick scheme. So, just play around and experience the fun while making money.