Have you heard about Axie Infinity, the latest craze to hit the crypto world? It is a P2E crypto game that delivers real cash to thousands of individuals worldwide owing to its play-to-earn approach.
This is a Pokemon-type blockchain game in which you grow charming digital creatures known as Axies and have them fight other players. It is fascinating because it is utilizing BTC to create a new type of video game, one in which you may make a significant amount of money simply by playing.
In a nutshell, it's a social network where everyone uses real money to buy and sell stuff.
How does it work?
Axie Infinity uses blockchain technology to decentralize game ownership, allowing all participants to own a little piece of the game. It implies that the objects you obtain in the game are no longer merely pixels on a screen but have a real-world value tied to them.
Axie has a blockchain economy that its users may participate in. Some of these games create their coins, while others rely on existing networks such as Ethereum.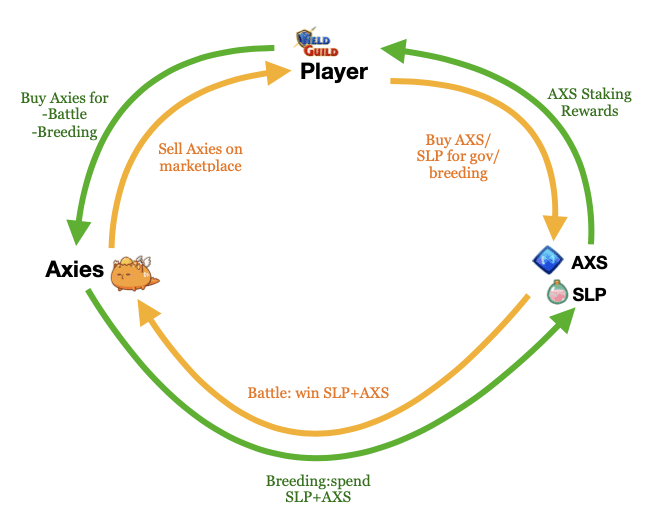 You may then buy, sell, or trade objects in the game's marketplace, exactly like in a real-world market. You can convert the money you earn by playing the game and trading on the market into real money.
We'll get to ways of earning through Axie Infinity in a moment. There are two Ethereum tokens that players can acquire:
Axie's Shards (AXS)
Smooth Love Potion (SLP)
You can earn money by exchanging these tokens on cryptocurrency exchanges.
How can you earn money by playing it?
There are several ways currently available to make a fortune from the game. Let's find out more about them.
By farming SLP
The most common way for players to make money is to play the game. Therefore, you will be awarded the SLP in-game token as you progress through fighting fights and completing tasks.
Because SLPs are essential while breeding Axies, they are a precious resource in great demand. You may sell or trade SLPs on the Axie market once you've earned them. SLPs are now selling for $0.074 per unit as of this writing.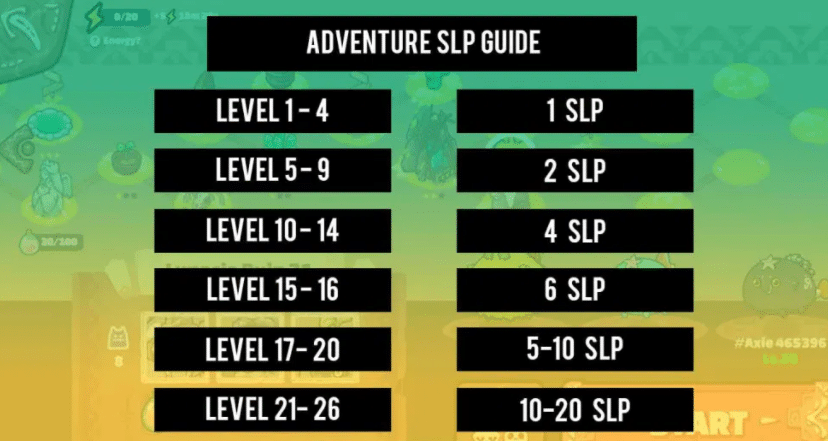 In all, depending on the Axie team, energy, and player ability, a beginner player can earn anywhere from 75 to 300 SLPs every day.
Players typically earn between 150 and 200 SLP every day on average, and this figure rises as they progress and gain more expertise in the game.
When you do the maths, it's 0.074 x 150 = $11 per day.
Breeding Axies
Aside from in-game tokens such as SLP, the Axies you control have intrinsic worth as non-fungible tokens (NFTs). They can also breed, resulting in the birth of a baby Axie.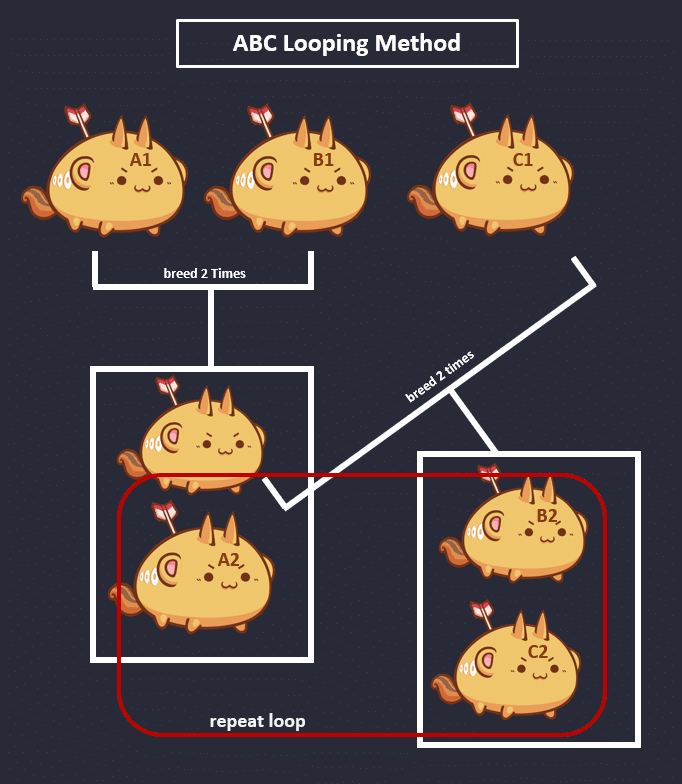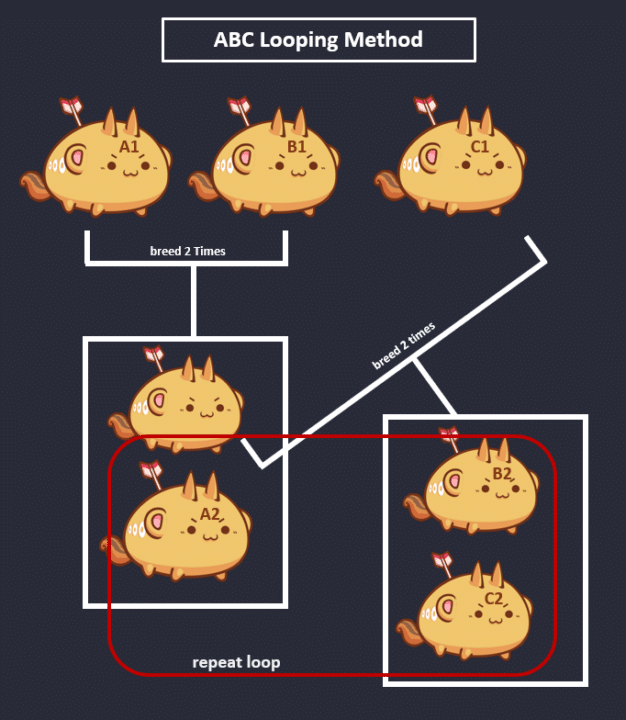 When two Axies breeds, the result is a new Axie with a separate collection of stats, body parts, abilities, and genes, making it completely different from any other Axie. After you've successfully bred a baby Axie, you may choose whether to keep it for yourself or sell it on the market.
Axie scholarships
If you're not intending on selling your extra Axies, one reason you might want to save them is so you can start your Axie scholarship program.
An Axie scholarship is when you give some of your Axies to other players so that they can start playing for free as well, and you get a percentage of their earnings.
In the scholarship program, everyone wins. Thus, new players get to start playing the game right away without paying any upfront fees, and you, as the scholarship program manager, get to offer a simple way to generate passive income.
AXS tokens
The Shard (AXS) is another in-game token in the game. Participants will soon utilize AXS for staking to collect prizes and be used as a currency and a governance token.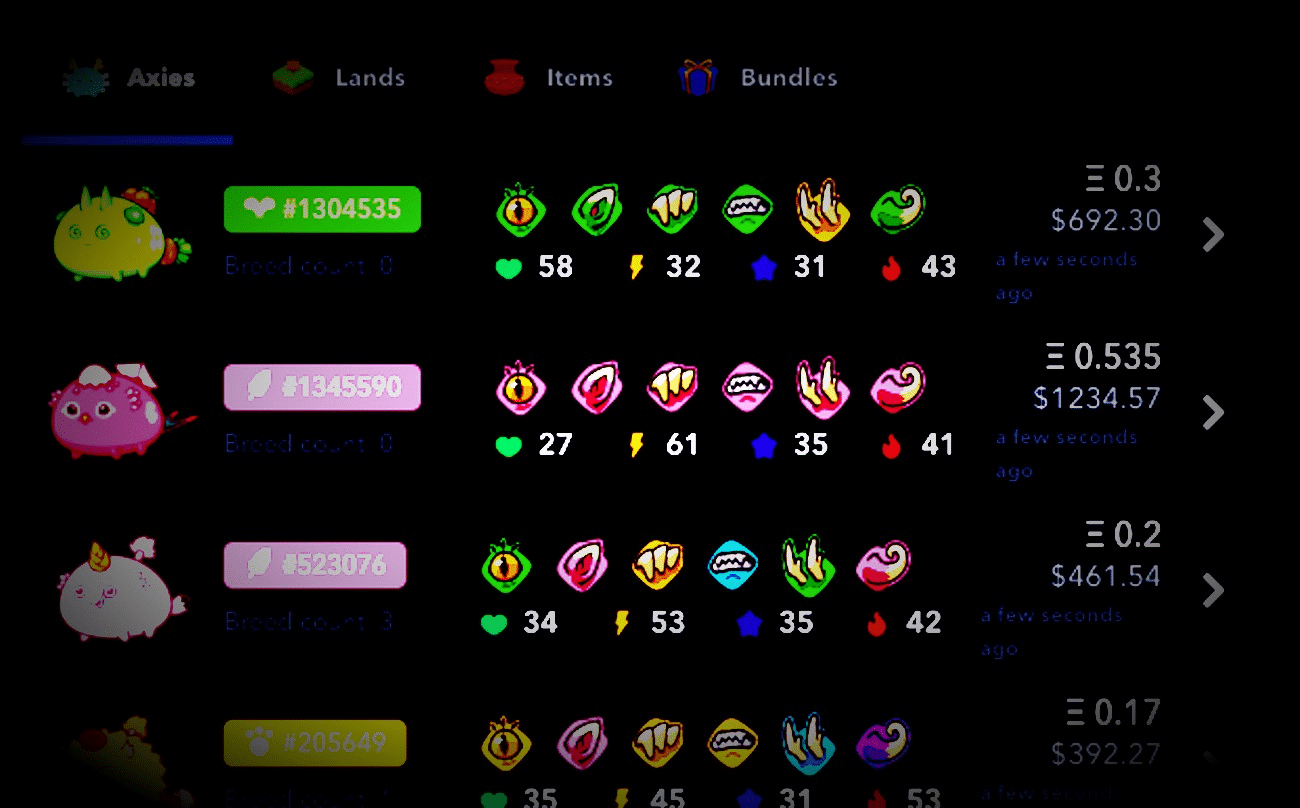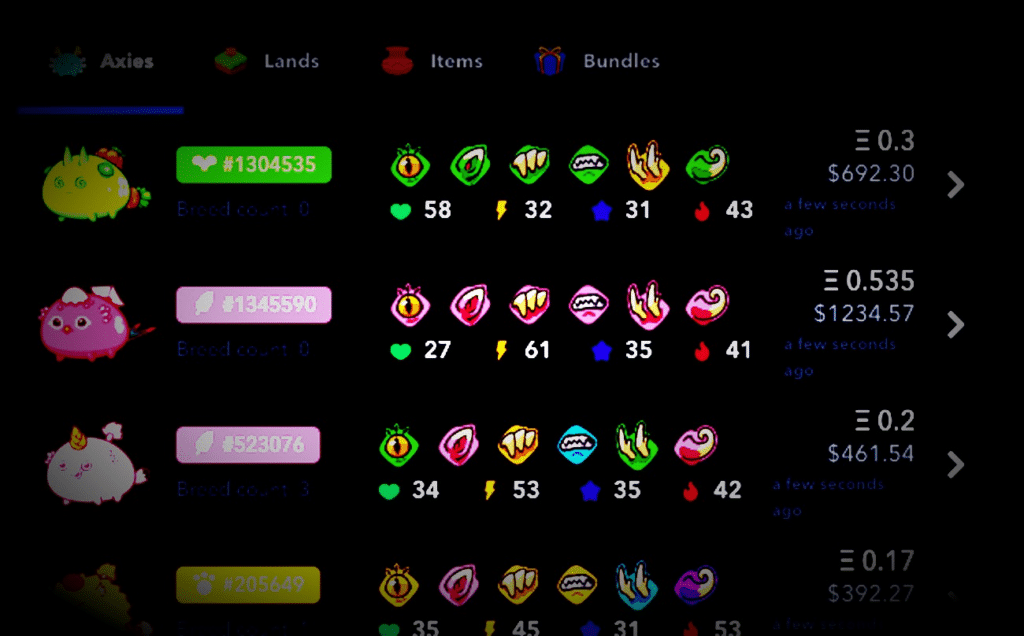 Simply defined, staking includes locking up your AXS tokens to sustain Axie Infinity's blockchain network's activities in exchange for newly issued AXS.
Axie land
The option to invest in the many land plot NFTs that fill the planet is a new feature in Axie Infinity. The players' Axies will have habitations or bases on the land plots, which they can decorate to their liking.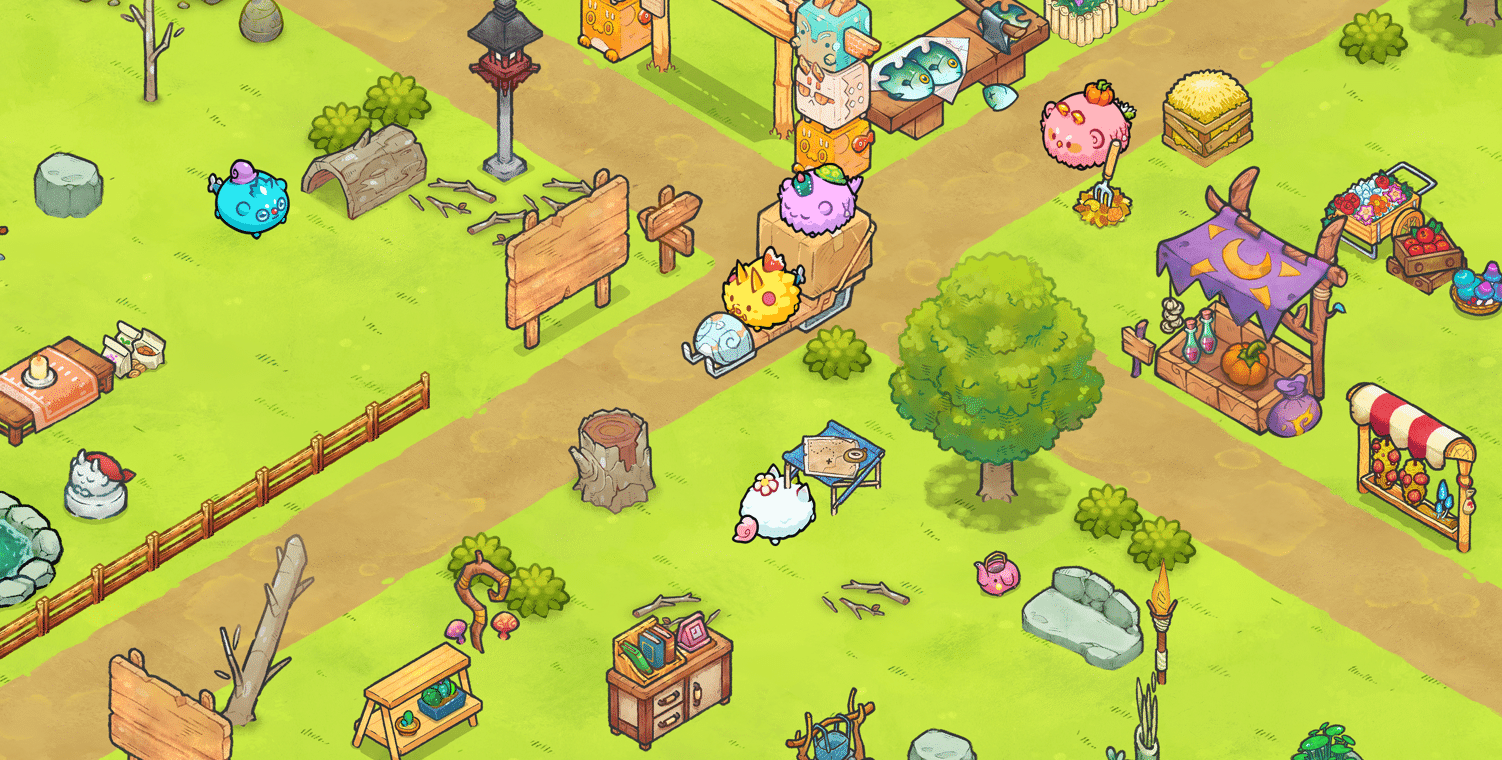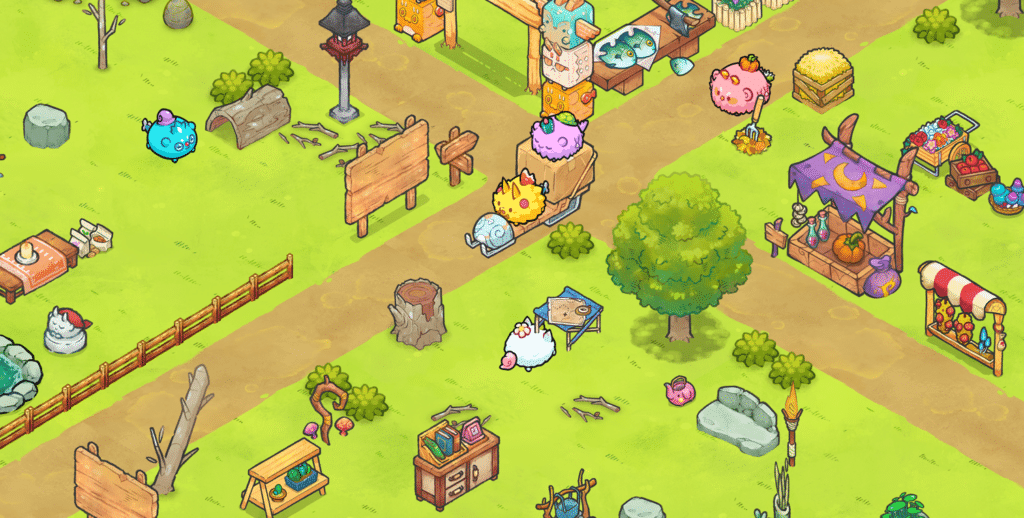 Landowners can design their plots to generate valuable materials, combat monsters in, host stores and other structures, and serve as dungeon entrance points.
How much can you make from the game?
Depending on Axies and skills, players who commit many hours every day can earn anywhere from $8 to $40.
To begin playing, traders must deposit ETH into the Ronin wallet and obtain Axies on the Axie Infinity sidechain connected to ETH. One of the most common tactics is buying two Axies and breeding them for a third.
To make a fair profit in the game, you'll need three Axies. By buying extra animals and providing scholarships to new players who cannot finance their Axies, gamers build a passive revenue stream.
The money comes from a profit-sharing arrangement between the scholarship provider and the player.
Players will pay fees at every stage of the journey, such as purchasing Axies, breeding them, and so on. For example, a user may earn an average of $270 every time they sell an Axie on an NFT market.
Players must play for 50 to 80 days to recoup their original investment of $800, after which they can expect to earn $10 to $15 every day.
Final thoughts
Axie Infinity is undoubtedly the talk of the town. You can get some cool bucks by playing the game. Yes, you can earn a passive income from Axie Infinity.