Quantum computing is the future that will make a tremendous change in the personal computing sector. The transition from binary language to quantum will allow the computer to complete multiple tasks simultaneously.
The successful production and implementation of quantum computers would open multiple sectors where investors can make a huge skin that is currently impossible with the present technology. If you're keen to make a strong trading portfolio in quantum computing, you should have explicit knowledge of quantum computing and the best stocks you should buy now.
Can you make real money with quantum computing stocks?
The optimistic view about future growth is the core component of investment. In any investment, the success depends on how early investors join the bull run. In retail trading, most people fail because they join the market once the movement has happened.
Remember the first Bitcoin bull run that reached the $20,000 level?
No one talked about Bitcoin before it reached the $20,000 level. But once retailers joined the market, the price started to collapse. The same theory applies to quantum computing stocks.
In quantum computing, the process happens based on probabilities instead of following binary 1s or 0s. There is no way to ignore that this revolutionary technology would be the future. Therefore, investors should join the bull rally ASAP as the vision is clear.
How to earn with quantum computing stocks?
Making money from these stock is straightforward. First, investors should make a list of potential companies and shortlist 5-10 from them. After that, match the upside pressure with the price trend to buy from the potential discounted level.
The first approach is to invest in quantum computing stocks and HODL for longer-term gains. In that case, even if the price makes any price fluctuation, the broader direction will be bullish. On the other hand, the second approach is to consider identifying the market trend using quantum computing. Therefore, when other trading indicator says the same direction open a buy position there.
How to start with quantum computing stocks?
The first requirement is to open a trading account in a broker where those stocks are available. It requires you to submit your National IDs and proof of address to verify the trading account. Once you are done with the verification, you can see the list of trading instruments from the trading software, and you can buy any instruments you like.
Top best quantum computing stocks
Let's see the list of top stocks that are worth investing in 2022:
IonQ Inc. (IONQ)
The Quantum Computing ETF (QTUM)
Analog Devices (ADI)
Microsoft (MSFT)
Ambarella, Inc. (AMBA)
IonQ Inc. (IONQ)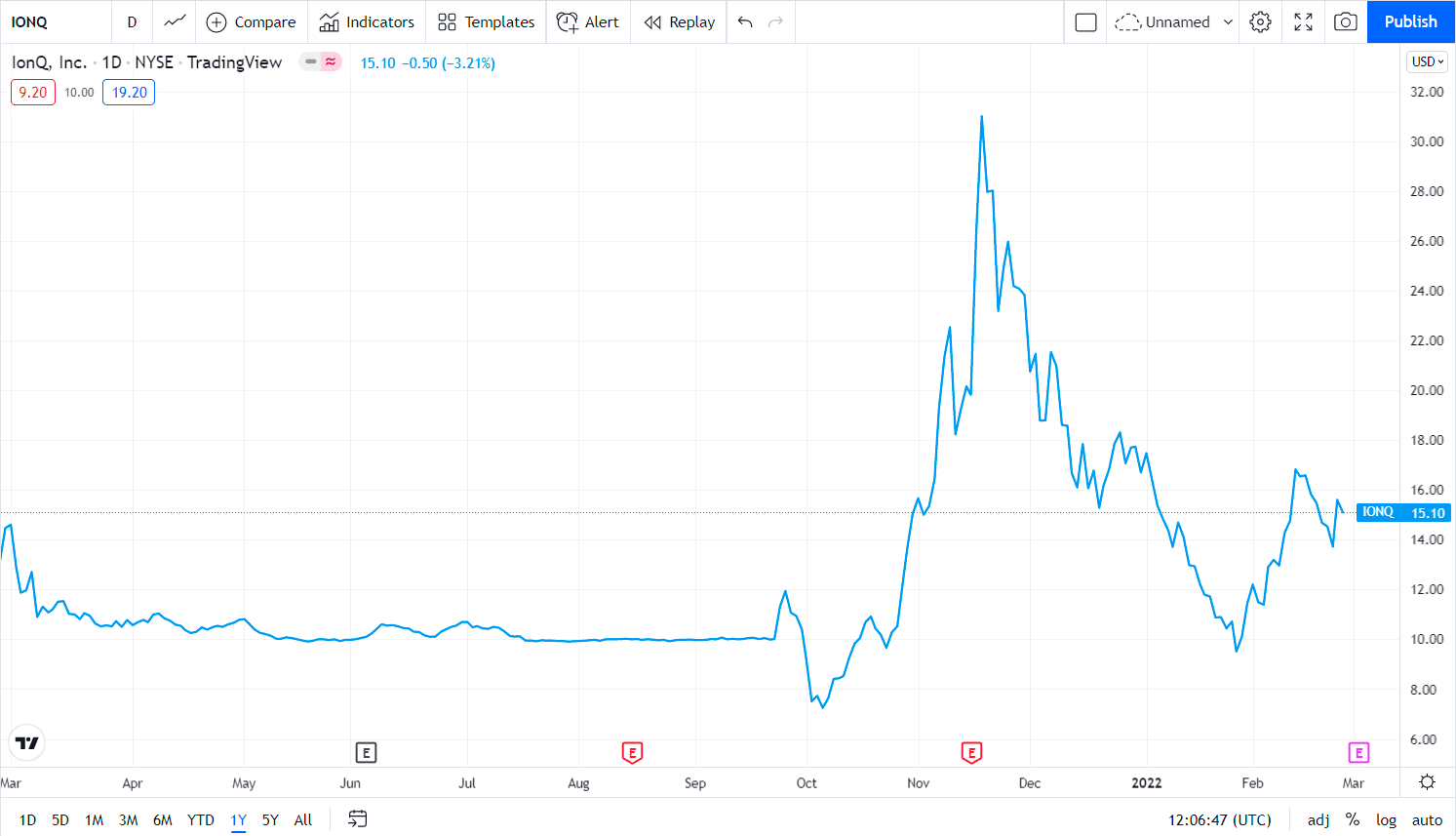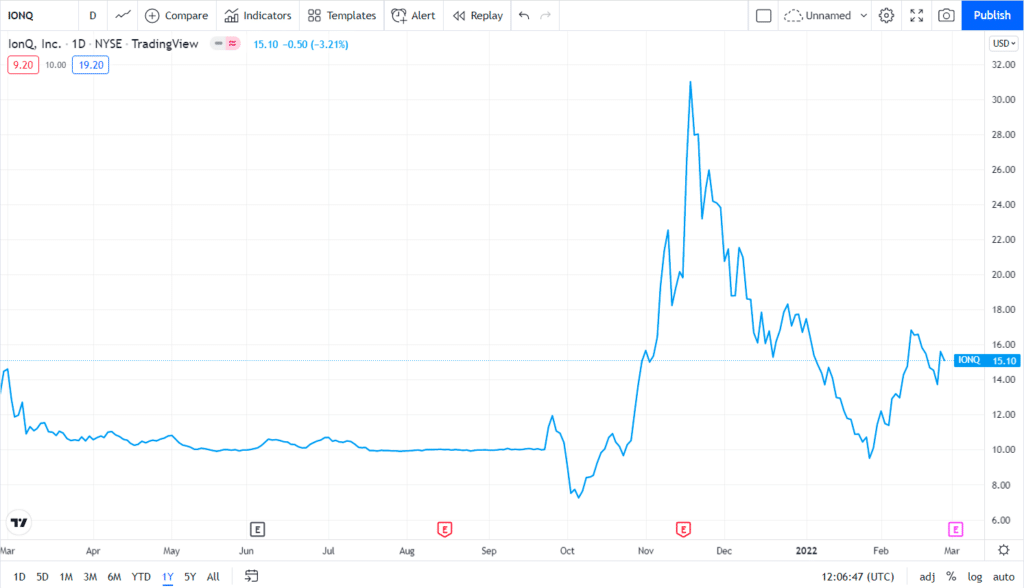 Price: $15.10
Market cap: 2,825,710,687
Summary
IonQ is fresh to the market that went public in October after reverse merging with dMY Technology Group III.
IonQ is one of the companies involved in developing quantum computing systems. According to the recent report, this company made a breakthrough in error correction technology for quantum computers to minimize the qubit costs in correcting errors.
In 2021, IonQ failed to generate significant revenue, but as quantum computing has more room to show expansion, it might be the right time to invest. The company's core strength is its invention, where ionized atoms allow computers to perform longer. Although IonQ is a speculative investment, you should consider taking it in your portfolio where good RR trades are present.
IonQ price forecast 2022: $31.00-$35.00
IonQ price forecast 2025: $30.00-$60.00
The Quantum Computing ETF (QTUM)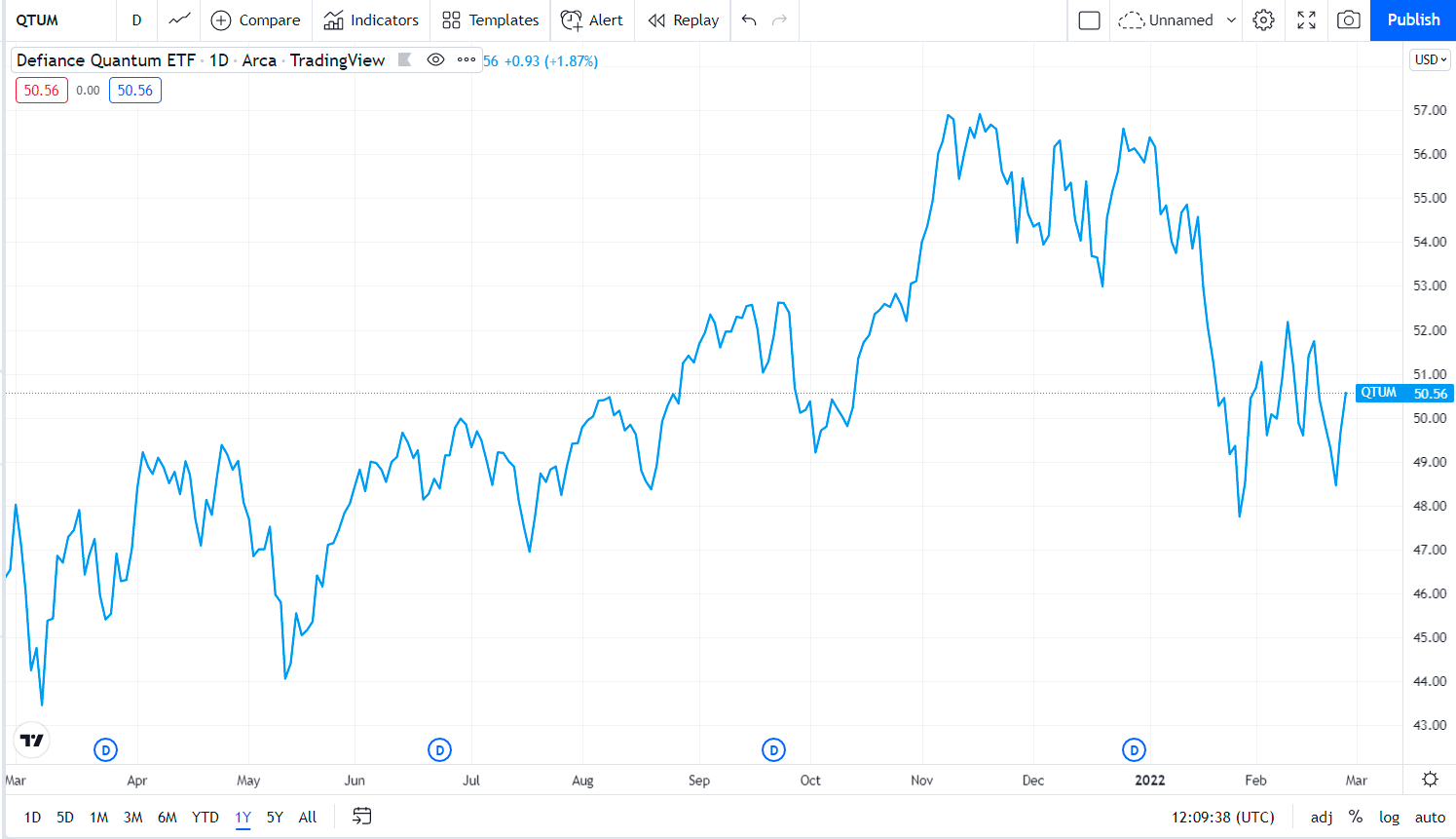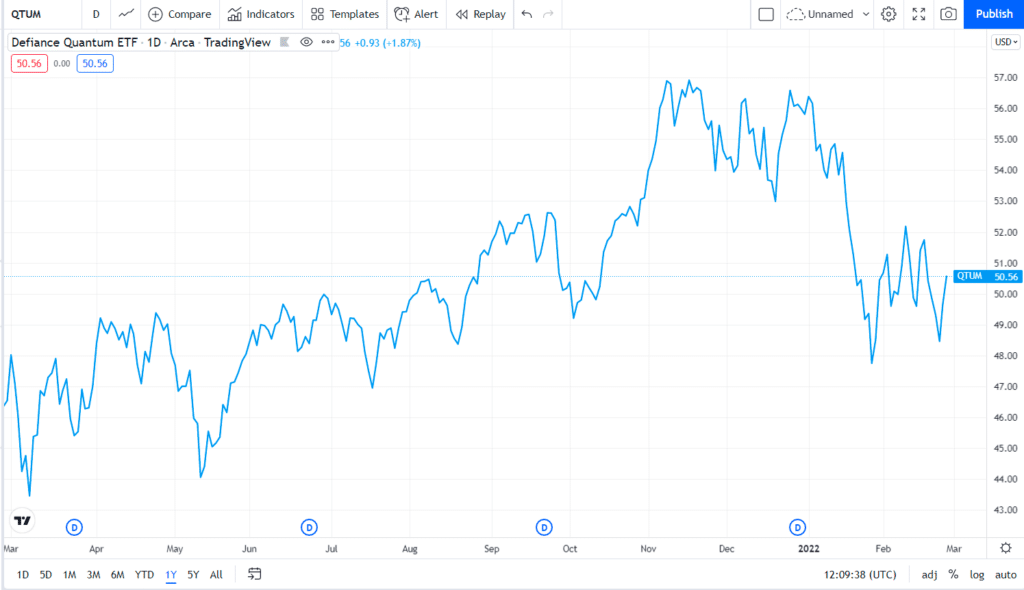 Price: $50.56
Market cap: N/A
Summary
QTUM is an exchange-traded fund that tracks next-generation computing quantum computers. It offers research-based exposure to companies leading in the quantum computing space.
The basic structure of this ETF is to invest in disruptive technologies like quantum computing, cloud computing, and machine learning. Therefore, for investors who look for slow but reliable returns from quantum computing space, QTUM would be the best option.
QTUM price forecast 2022: $56.00-$60.00
QTUM price forecast 2025: $55.00-$80.00
Analog Devices (ADI)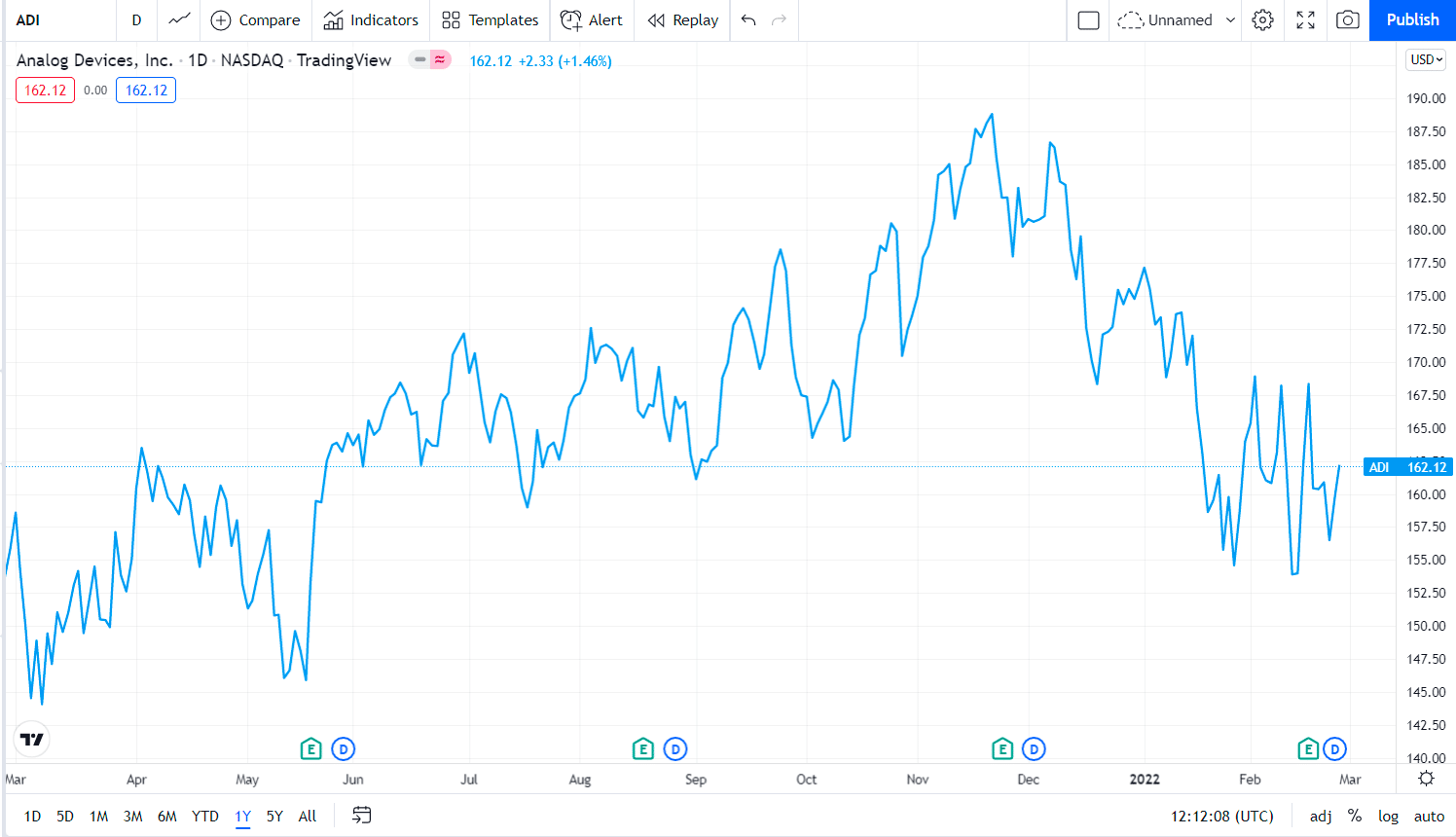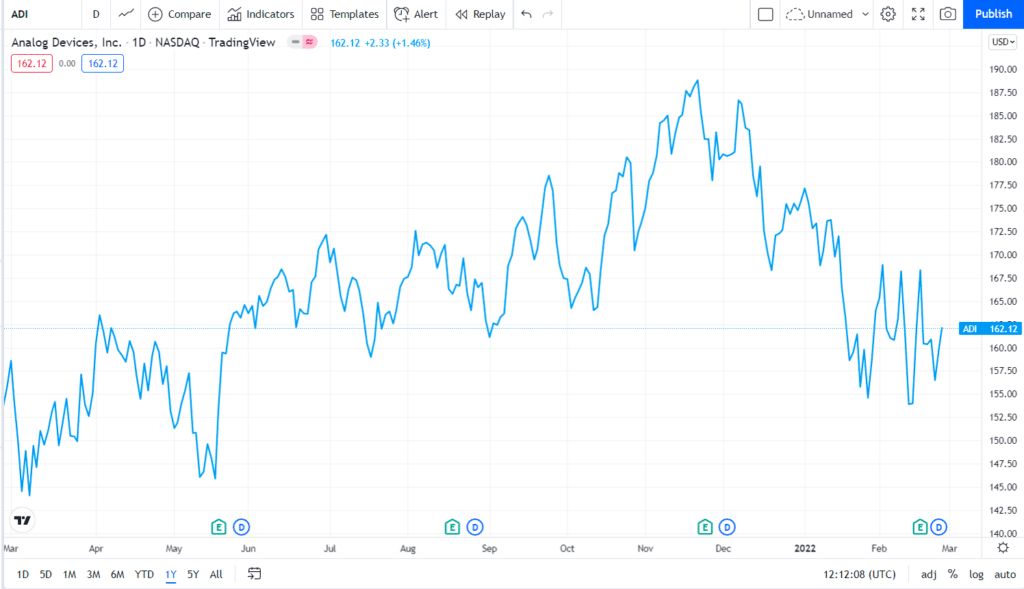 Price: $162.12
Market cap: $83,918,814,247
Summary
Analog Devices is a semiconductor group that manufactures integrated circuits used in data converters, amplifiers, and microwave circuits. As semiconductors are core components of quantum computing, we can consider Analog Devices stock (ADI) as a potential investment opportunity.
ADI's chips have become vital with the expansion in the digital economy, radiofrequency, and a possible surge in quantum computing. Moreover, the recent acquisition of Maxim Integrated Products, Inc. (MXIM) made this stock more potential to invest in 2022.
ADI price forecast 2022: $178.00-$190.00
ADI price forecast 2025: $180.00-$250.00
Microsoft (MSFT)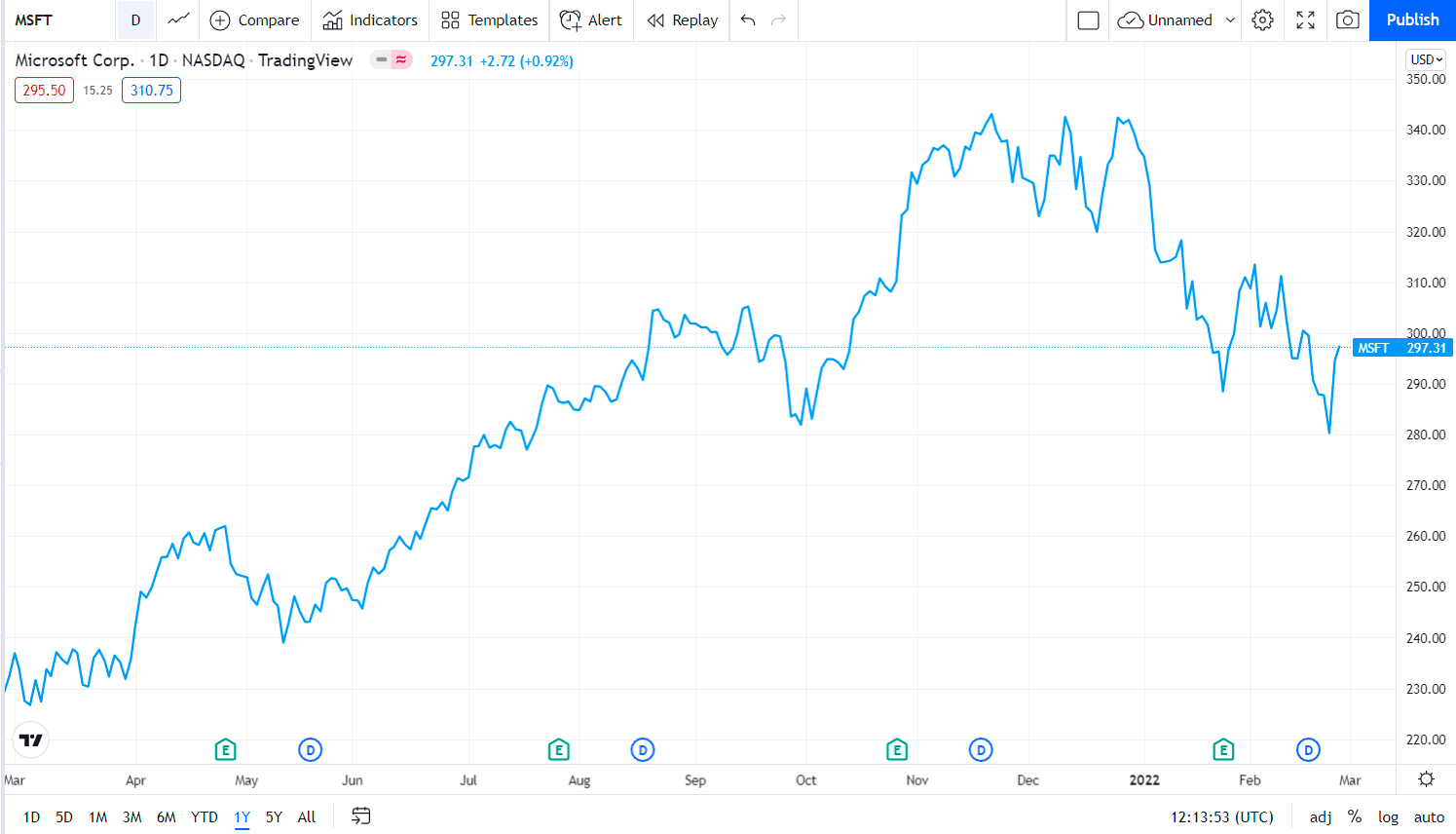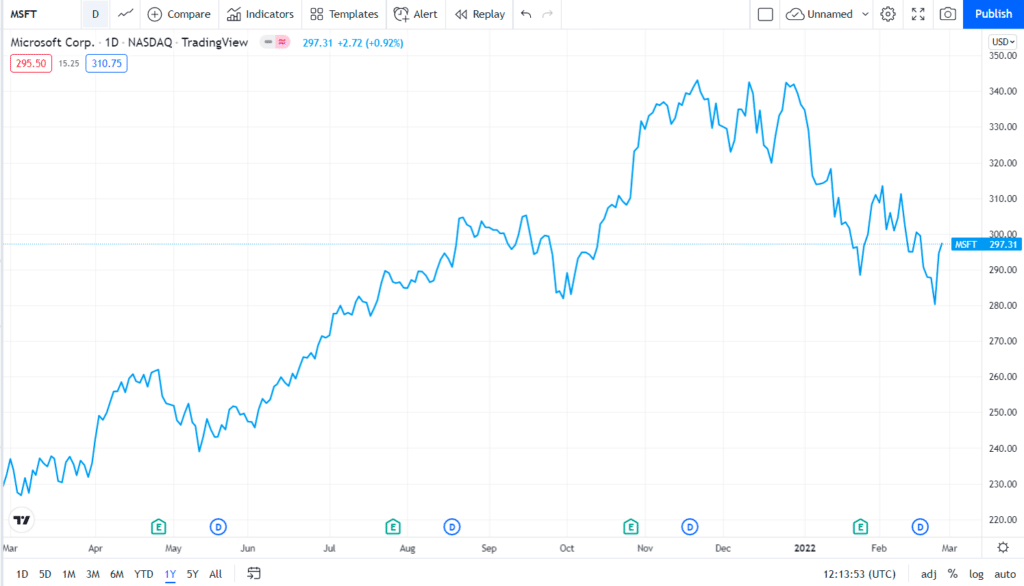 Price: $297.31
Market cap.: $2,158,572,750,614
Summary
Microsoft is one of the giant companies with a strong technology presence. It offers cloud services like Office 365, Azure cloud, and CRM Dynamic 365.
However, the Microsoft Quantum would be the open cloud computing ecosystem where developers would create consumer applications to run on different platforms. At the beginning of 2022, Microsoft management projected a positive revenue forecast while other acquisitions like Activision might make this stock profitable.
MSFT price forecast 2022: $328.00-$350.00
MSFT price forecast 2025: $400.00-$550.00
Ambarella, Inc. (AMBA)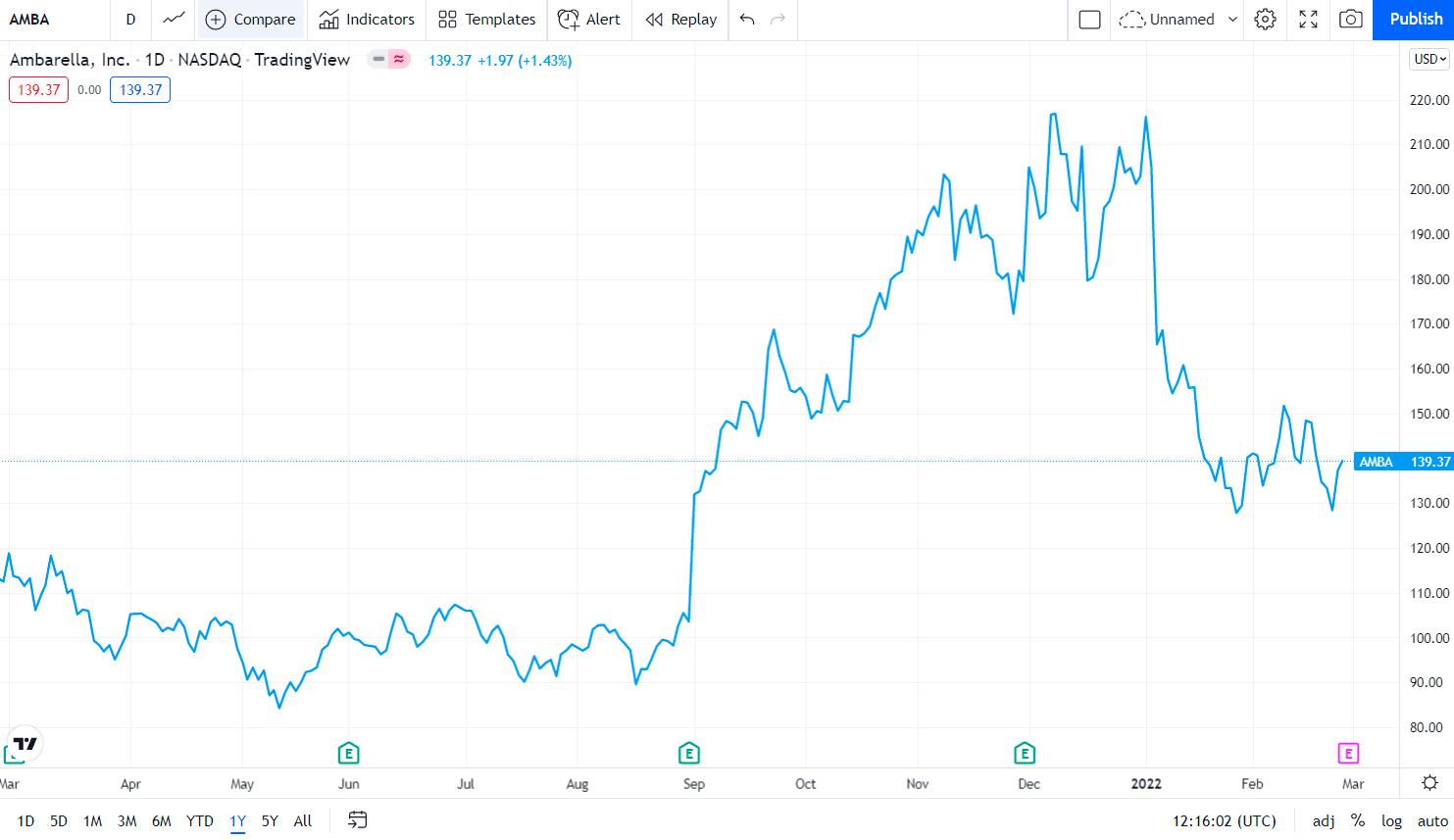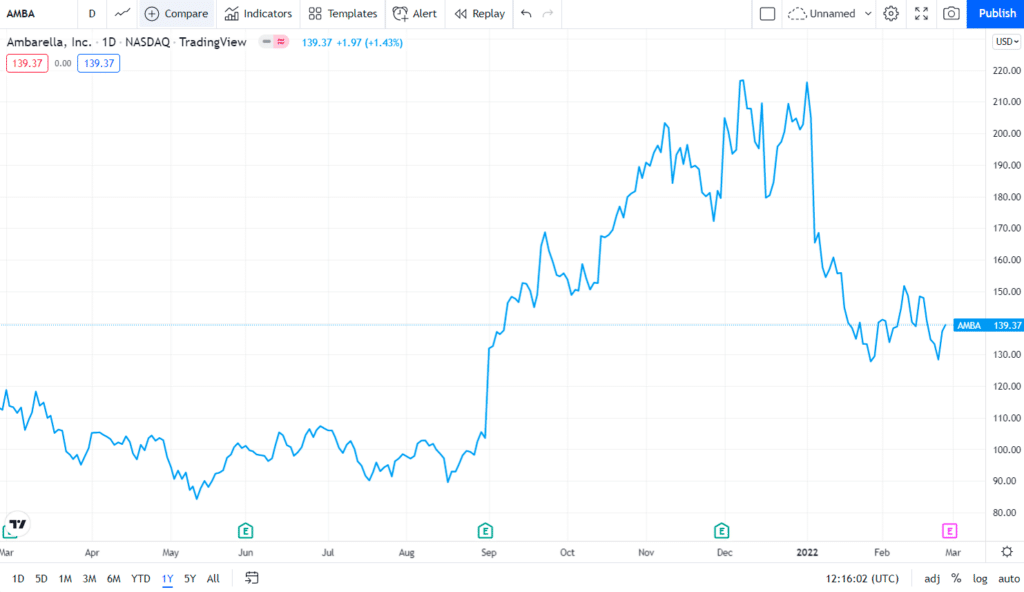 Price: $139.37
Market cap: 4,986,167,725
Summary
Ambarella is a fabless semiconductor developer that produces products from technology devices by outsourcing their fabrication. This company uses artificial intelligence in computer vision applications like drones, video security, and cameras.
The company's recent announcement to acquire Oculii, an adaptive AI software algorithm that will help radar chips provide 100X resolution with greater accuracy. Although the quantum computing sector is very new to this company, the recent SPAC deals might encourage investors to include it in the trading portfolio.
AMBA price forecast 2022: $180.00-$220.00
AMBA price forecast 2025: $250.00-$500.00
Pros&cons
| | |
| --- | --- |
| Pros | Cons |
| Quantum computing is the future of the current binary system that may explode in the future. | The profitability from quantum computing investment is not feasible. |
| The potentiality of a quantum computing system is very predictable. | It is not sure when the bull run will start. |
| It is one of the best ways to diversify the trading portfolio. | Patience is the primary key for quantum computing stock buying. |
Final thoughts
In the above section, we have seen an extensive outlook of what quantum computing stocks you should consider buying. In any investment, the ultimate success depends on utilizing your funds with proper risk management. Therefore, although quantum computing stocks can provide future growth, you should consider other risk factors while jumping with real money.