Blockchain technology is no longer limited to cryptos with its increased assimilation in NFTs, Metaverse projects, and digital games. The year 2021 witnessed exploding popularity of blockchain-based games due to their play-to-earn feature, interesting mechanics, and decentralized functionality.
According to the Dapp radar, Splinterlands ranks among NFT games and second-place among all NFT projects. In addition, the game has around 313k active users and reports distribution of $5 million in tournament prizes till now.
So, do you want to learn about this exciting collectible cards game that can also help you make money? Read this account to understand the basics and working of the game.
What is the Splinterlands game?
Previously known as Steem Monsters, it is a strategic play-and-earn card game where players engage in clashes to earn rewards. Players pick out 'cards' to form their team of monsters and participate in one-on-one battles. The game runs on the HIVE blockchain and consists of unique NFTs including land, and cards.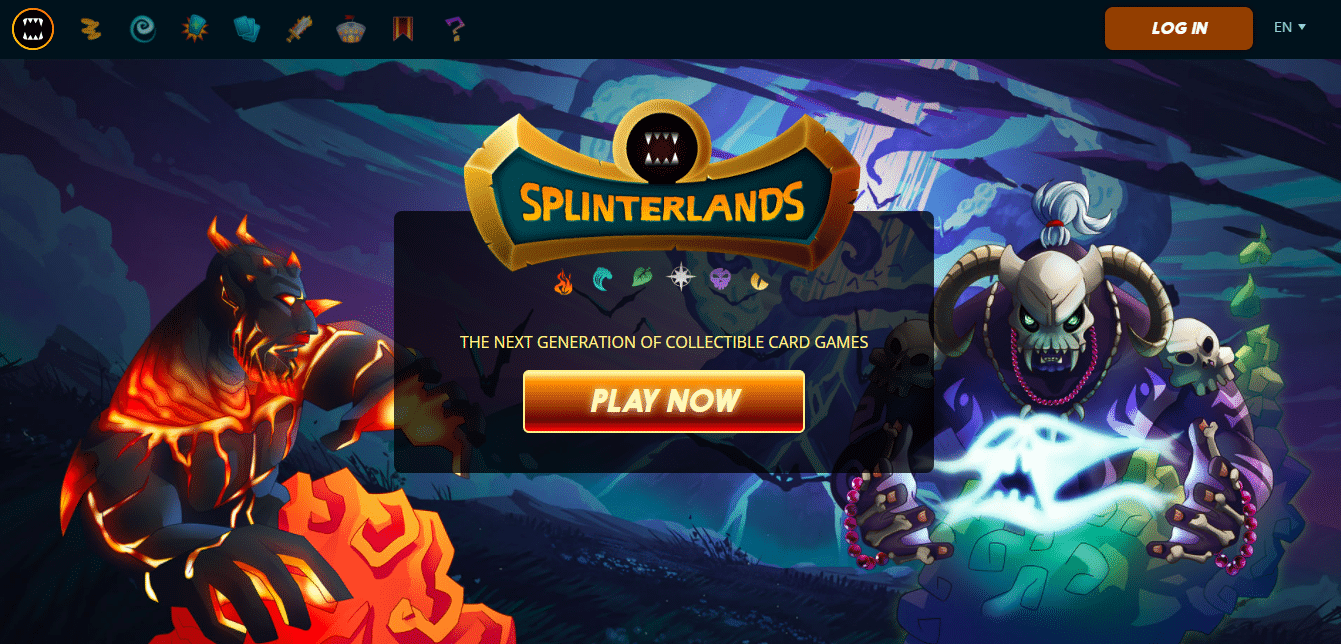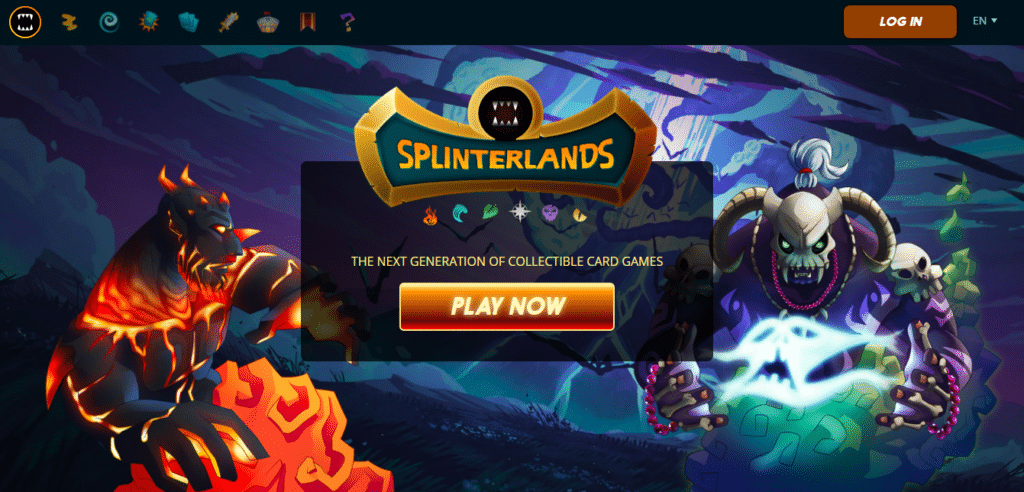 It is important to note that players need to buy a $10 Summoner's Book to get full access to the play-to-earn features of the game. Without this book, participants can not earn seasonal rewards or DEC tokens, engage in tournaments, or trade their NFTs.
The founders of Splinterlands are Matthew Rosen and Jessie Reich, who created this NFT battle game in 2018. Though this game might look similar to other collectible card games like Hearthstone and Magic the Gathering, it has one striking difference: battles automatically progress, and players cannot influence the ongoing fighting.

What is Splinterlands token?
There are two primary Splinterlands tokens available in the game's universe.
Dark Energy Crystals (DEC)
DEC token is the native token of Splinterlands that players can get by winning battles and ranked combats. Gamers can also buy this coin from Uniswap, TronTrade, or PancakeSwap.
Players can utilize these tokens to buy card packs and unique items from the Splinterlands marketplace.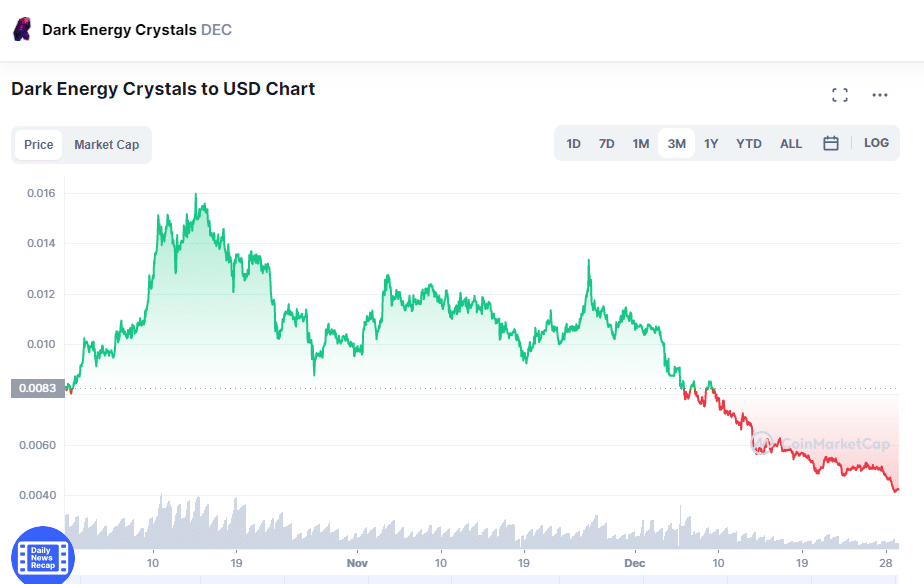 The recently introduced SplinterShards is the governance token of this digital collectibles game. The token holders can participate in the decision-making and direction of the game by voting or creating proposals.
Moreover, players can stake their SPS tokens for earning daily rewards for 365 days. The minimum unstaking period for these coins is four weeks, and 25% of the coins are unstaked at the end of each week.
Gamers can get SplinterShards rewards through special tournaments and gameplay. They can also purchase them from PancakeSwap, or Gate.io.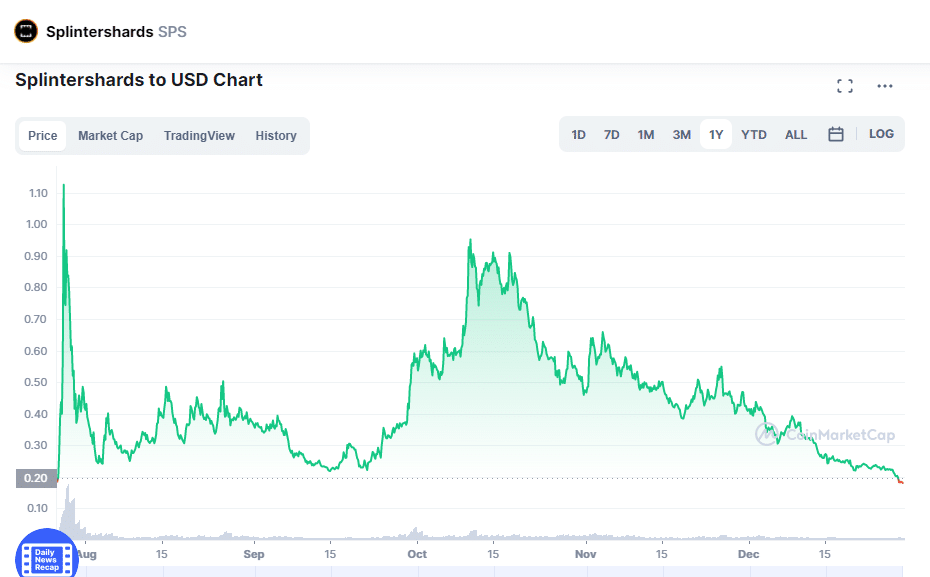 How to start?
The game is available on both web and mobile platforms; however, the mobile interface does not incorporate all the game features available on the website. You can start playing the game by creating an account or logging in through MetaMask, WAX wallet, Wombat, or Venly.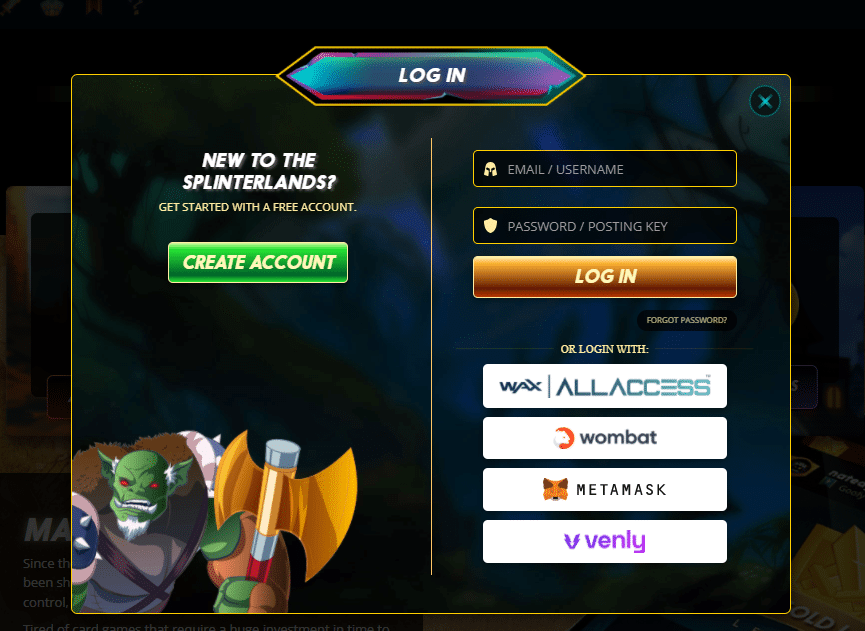 It is free to start playing Splinterlands, but the play-to-earn component only becomes available by purchasing the Summoner's Spellbook.
After logging in, gamers would enter the game's dashboard, where they can see all the game constituents like events, tools, and missions. The 'how to play' area helps the newcomers practice battles without affecting ranks.
How does this game work?


Splinterlands gameplay focuses on the preparations and arrangements before the battle. Players need to establish and optimize their cards and abilities for achieving an advantage in the matches.
When you click on the "Battle" button, the system will find you an opponent with matching skills and abilities to keep the game fair.
After selecting the enemy, a message would show the rules and limitations of the battle.
Next, you would be required to create a "team" by combining cards with different abilities and mana points in a fixed period.
Lastly, the automatic battle starts and the system announces the winner. The winning team gets DEC rewards and experience points while the losing party loses some of their experience points.
Game components
It is essential to understand the different card types to build an exemplary deck. You can get card packs through the in-game marketplace or chest & daily quest rewards. The two main card categories are:
Summoner cards
Monster cards


Various summoners provide monsters — entities that directly engage in battles — with unique "buffs" or "boosters" that enhance their powers. Each summoner has an element specified to it. The elements include Fire, Water, Earth, Dragon, Death, Life, and Neutral.
The monster cards also come in three types, i.e., Melee, Range, and Magic. Melee monsters are the standard type that can only fight from the battlefield's front row. Whereas Magic and Range, monsters can attack the frontline opponents from any place. However, special abilities like "opportunity" can allow the monsters to strike the back row enemies.
Moreover, players can combine cards to level up and upgrade their collection. Stronger cards enhance the winning probability and boost the players' league or power ranking.
In addition, gamers can form a guild that incorporates a combination of teams. Guilds can help players attain more rewards, achieve better performance, and enhance victory probability.
How can you make money by playing Splinterlands?
There are various ways to earn tokens by partaking in the game activities.
Winning battles
The rewards mainly depend on your gaming rank and your opponent's level. The most prominent method of earning DEC coins is winning battles and participating in tournaments. Moreover, you can complete your daily quests to claim prizes and gifts.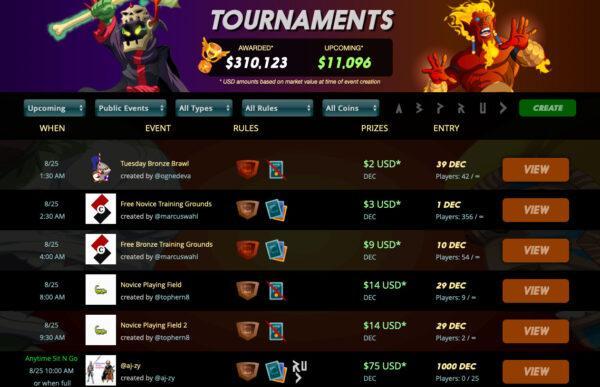 Renting and selling cards
In addition, the Splinterlands Rental System allows the players to earn a gradual income in the form of credits or DEC by renting out cards on the marketplace. Players can also sell their cards and acquire the payment relative to the cards' value.
Staking
Whether you stake SPS tokens through the BSC wallet or Splinterlands, you can gain daily rewards in the form of SPS coins.
How much could you earn with the Splinterlands game in 2022?
The amount you can earn by playing this game depends on the money and time you invest in it. Purchasing card packs, Spellbook, and SPS tokens require you to dedicate some money to the game.
You can significantly increase your earnings and account value by leveling up your cards and obtaining more rewards. The SPS airdrop would automatically increase for players with a wide range of cards.
In other words, the more you invest in the game, the bigger your account gets and deliver higher rewards.
Final thoughts
Splinterlands has rapidly made its place among the top blockchain-based games with its attractive play-to-earn attribute. The game integrates interesting NFTs and crypto tokens that point to the promising potential of this arena.
Moreover, the game is uncomplicated and easy-to-play where players can gradually uncover new strategies and cards. It is a perfect domain to earn some side cash while enjoying the in-game battles and competitions.