Can you make real money with NFT games?
Thousands of people spend many hours each day playing NFT games. You might be wondering why such people are drawn toward this gaming genre and come in droves. The reason is the play-to-earn factor. As a result, the popularity of NFT gaming has soared to great heights in recent times.
The play and earn concept is the current trend in the gaming sector. It is so hot these days as players get the chance to accumulate rewards while having a good time. Yes, you can make real money playing NFT games. What you need to do is become an active player. The chances are high that you can collect in-game tokens and NFT assets as you play that you can sell later for real cash.
How to earn with NFT games?
There are many ways to earn with NFT games. Here we discuss a rather unfamiliar way of earning money through crypto gaming. One way to earn is by allowing other players to rent your digital assets. Renting is not a common stratagem, but it is gaining traction lately. Keep in mind that not all games allow NFT rental. One game offering this feature is Legends of Bezogia.
One arrangement you can use is to let another player use your in-game avatar or character, land, or spaceship. Then the renter will give you half of the profits he or she makes while using your assets. Another way to go about it is let the renter pay rental fees.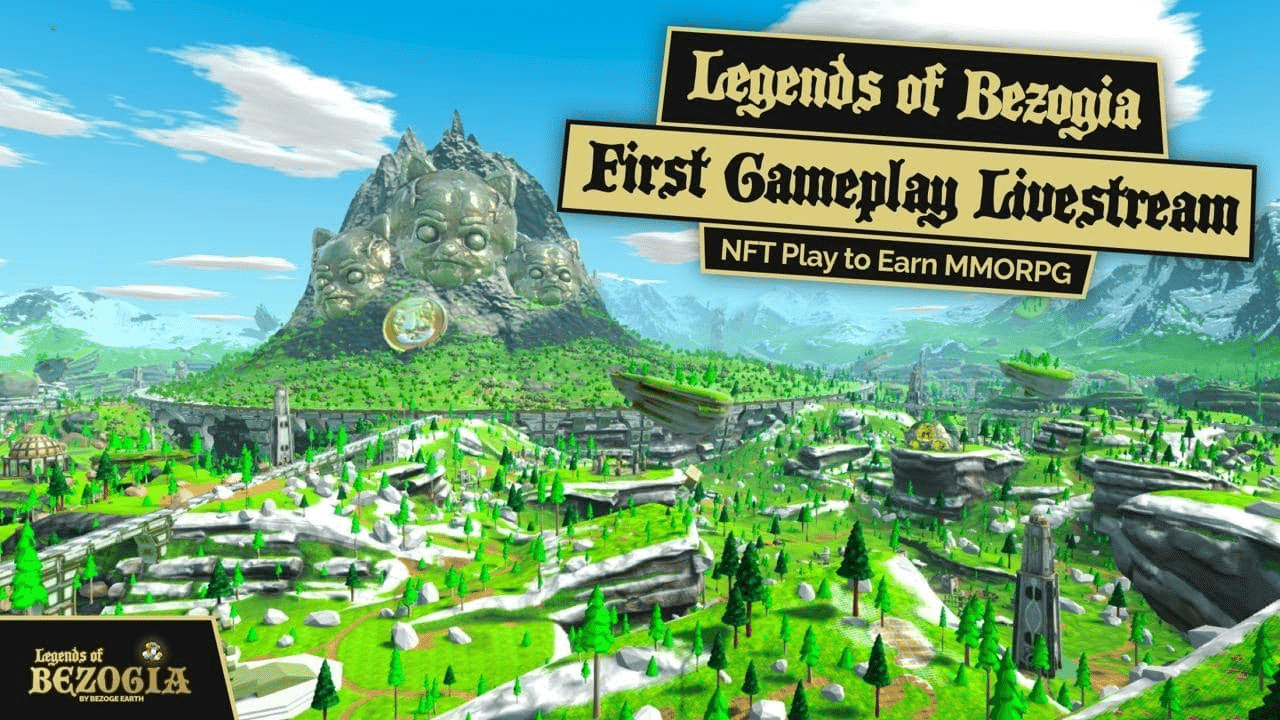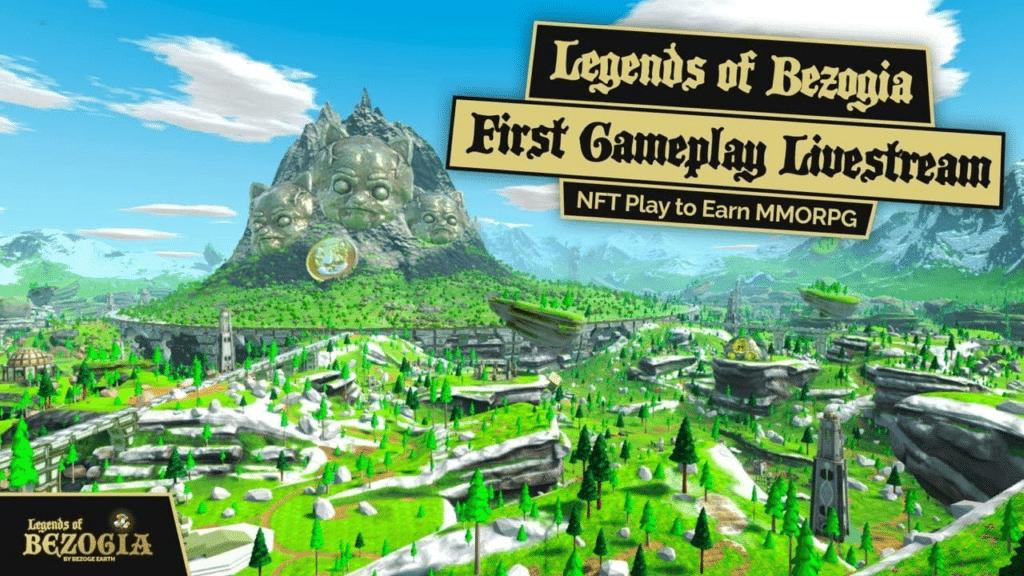 To find renters, you may decide to utilize scouts. The scouts will look for players who will rent out your digital assets. In this arrangement, the renter, scout, and you will have to split the earnings generated using your assets. Another way to do it is to get the service of a marketer. When the marketer gets you a player to use your assets, you must give the marketer a portion of the rental fee depending on the terms agreed.
How to start earning with NFT games?
To get involved with NFT games, you have to do the steps below.
Set up a crypto wallet
You will need a crypto wallet to store your crypto and purchase in-game items. The actual wallet you end up using depends on the game and the blockchain that supports it. For instance, if your game of choice runs on the Ethereum network, MetaMask wallet is an option.
Fund your wallet
After creating a wallet and verifying it, you need to fund it with specific crypto. You can buy in-game starter items using this crypto. Without purchasing such items, you cannot play many games. In many cases, you will need to buy BNB tokens in an exchange and transfer them to your wallet.
Buy a starter kit
Most crypto games are available for free download. After installation, some games will run until they expire after a set number of days. Meanwhile, a limited number of NFT games are entirely free to use. You need to make an initial investment to get started in most cases. This capital is needed to buy a starter kit, a character or set of characters, upgrade, deck of cards, or in-game currency.
Top three best NFT games
Below is our list of three NFT games with many potentials to grow in the coming years.
No. 1. Bitcoin Hodler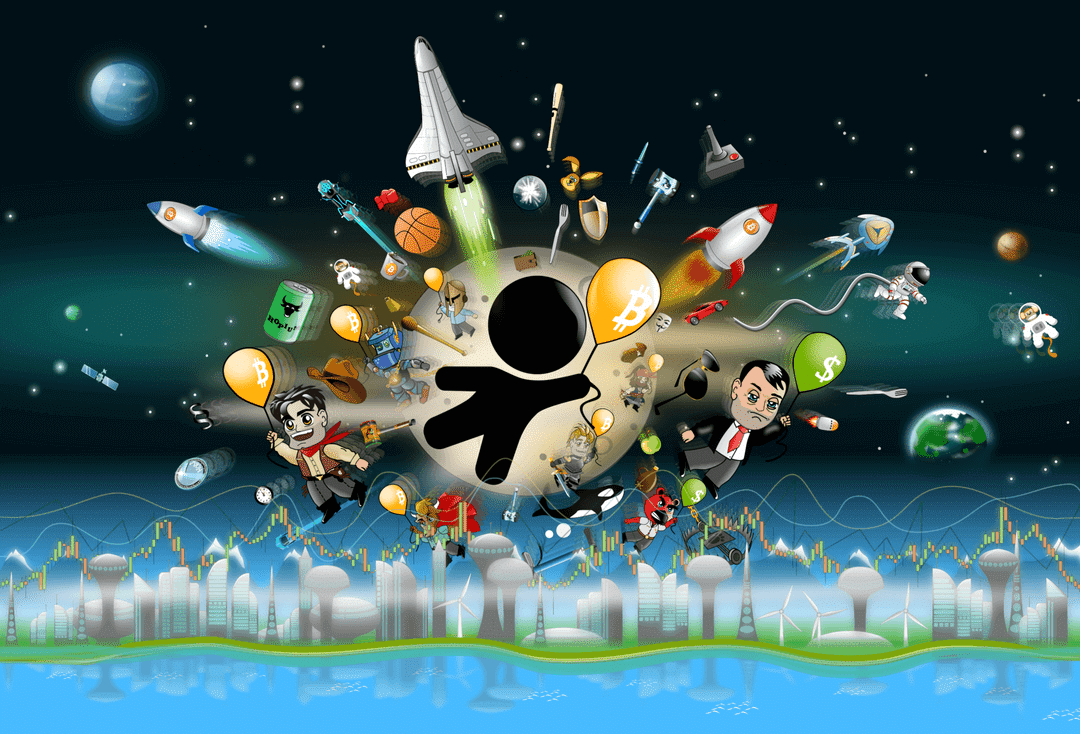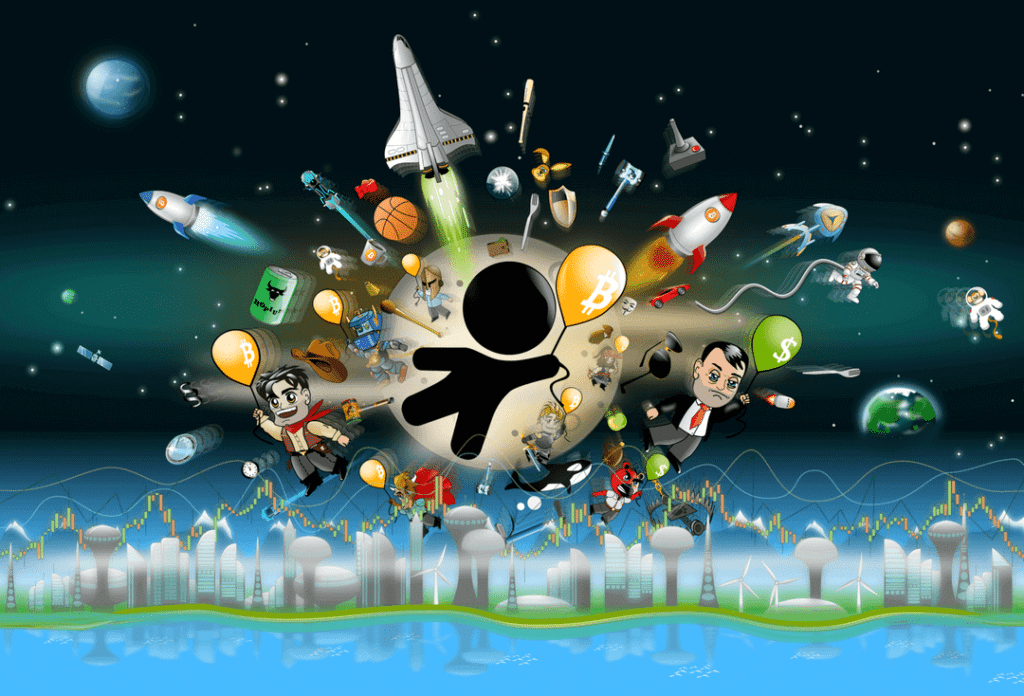 Bitcoin Hodler is a 2D mobile-phone game that offers digital assets supported by the Enjin network. This game involves skipping over and getting around obstacles in your journey to protect your balloon. The longer you stay on track without bursting your balloon, your crypto gain is bigger. You can also collect tokens along the way. Every time you crash against obstacles, your asset collection goes down. This game uses objects that contain ENJ tokens. Therefore, the objects and tokens you gather have a monetary value as you play.
No. 2. Prospectors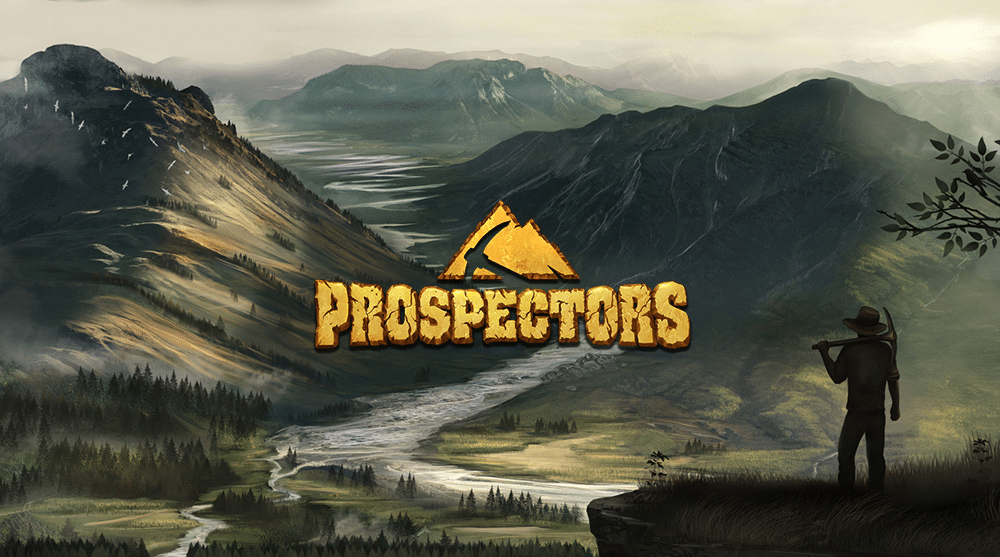 You can do a lot of things in Prospectors to make money. You can mine minerals, build tools, and make buildings. All these activities allow you to generate gold, the in-game currency. You can then sell your gold internally to other players or take it out to sell in external marketplaces for real cash.
Prospectors is like a farming game. You can mine, build equipment, hire workers, and more to make money. However, you need to rent a parcel of land for 30 days and until the land to generate income. When you start the game, you can choose between two servers — Wild West or Yukon. The recommended server is Yukon.
No. 3. Crop Bytes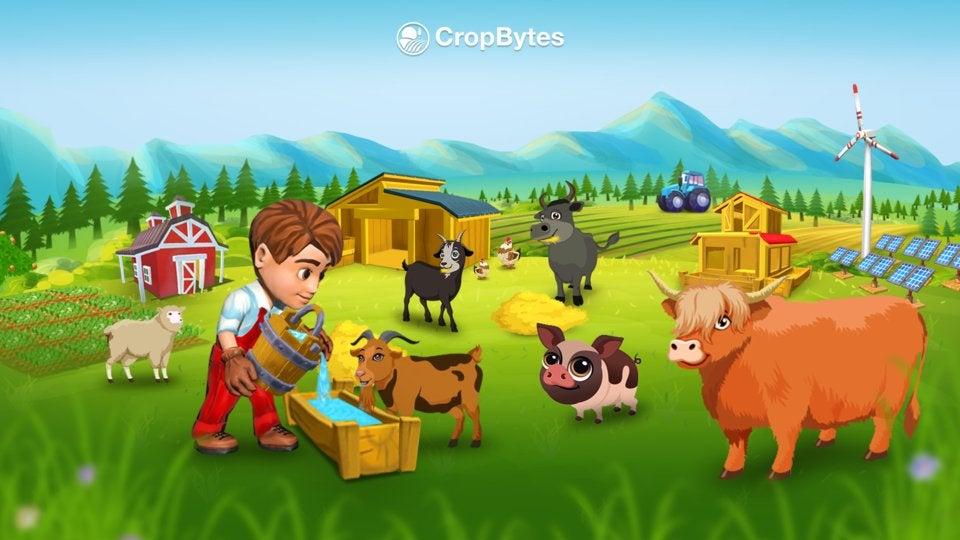 Crop Bytes is the first farming game that uses crypto tokens. The game was released in 2018, with the latest version boasting an improved interface and cool 3D graphics. There are two ways to earn in this game. You can play as a farmer, producing and trading commodities in the marketplace such as crops, water, and fruits. You can also act as a service provider by putting up mills and other infrastructure for use by farmers.
You can play this game on your web browser or mobile phone. To keep earning, you must grow crops, define your production method, and set your trading plans according to the prevailing market situation. You may take advantage of the affiliate system offered by Crop Bytes. This means you can earn rewards when you bring others into the game. Take note that this game is not available for free. You have to buy starter items from the get-go.
Pros & cons of NFT games
NFT gaming sounds fascinating, attracting millions of people around the world. However, there are downsides to this sector you have to know about.
| | |
| --- | --- |
| Pros | Cons |
| You can use NFT gaming as a side hustle to supplement your primary income source. This business model is an excellent alternative to traditional work if you are unemployed. | It can negatively affect your social life if you play every day. |
| NFT gaming will help improve the market adoption of cryptocurrencies. As more and more businesses jump into the Metaverse bandwagon, the use case of crypto will increase. | Some traditional games are already addictive. How much more are crypto games? |
| It gives crypto assets another catalyst for growth. This will benefit not only investors but also gamers. It could be a matter of time before crypto becomes mainstream. | It can be challenging to make money in some games, especially those involving active play and player versus player features. |
Final thoughts
Play-to-earn has provided gamers with an avenue to earn rewards while contributing to the development of games. While some people view it as a way of making a side income in their leisure time, others take it as a day job to earn a living.
Although NFT gaming is an offshoot of blockchain and crypto, it could take a life of its own. This is currently the trend, and crypto developers hurry to integrate Metaverse into their digital currencies.