Crypto wallets are like bank accounts; however, they have less red tape to deal with. You cannot participate in the crypto market without a wallet, and choosing one can be a daunting task since numerous exchanges offer wallets.
However, users should focus on factors like security, transactional fees, and coin offering since these are key priorities when dealing with cryptocurrencies.
If you are new to using crypto wallets, you would prefer a service that is easy to use and that keeps your funds safe during transactions. ShapeShift is an exchange platform that offers users a crypto wallet to manage their crypto transactions.
If it interests you, read this article further and learn about this wallet.
What is the ShapeShift wallet?
The ShapeShift cryptocurrency exchange platform offers sending, receiving, buying or selling, and storage of cryptocurrencies. The platform had its inception into the crypto markets in 2014.
The platform offers a software wallet, and it further supports the plug-in of the Portis software wallet and hard wallets like KeepKey, Trezor, and Ledger. The KeepKey hard wallet is a product offered by ShapeShift.
The ShapeShift software wallet does not need users' private data, making it non-custodial. Furthermore, it is downloadable in an app for both iOS and Android devices.
The platform has 150,000 active users and over 500,000 registered wallets. Furthermore, the combined assets held by users amounts to $2.5 billion.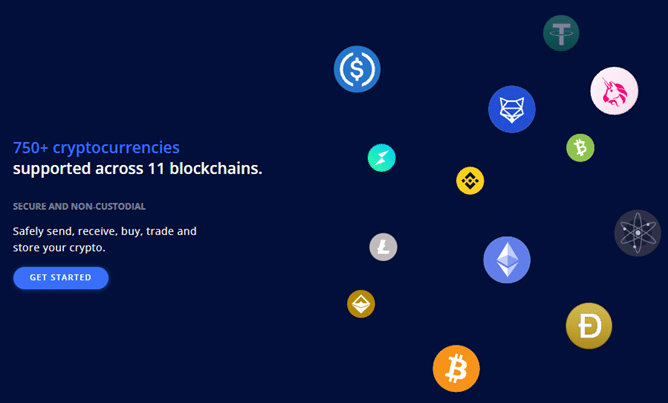 We like
It offers various products in the crypto sphere.
It allows the function of cold storage wallets like Trezor and Ledger.
It works both with iOS and Android devices.
In addition to its software, ShapeShift offers the KeepKey hard wallet.
ShapeShift security features are highly rated, and they enable two-factor authentication, PIN, and a unique passphrase.
We don't like
It has been a victim of cybercrime; the loss of crypto funds occurred in 2016.
ShapeShift transaction fees vary, and customers complain about their exchange rates not being transparent.
Numerous customer complaints about poor customer service.
It does not support exchange into fiat currencies.
It has not been transparent about how they store users' coins after depositing on the platform.
What is worth knowing before you start?
1. ShapeShift wallet functions
The wallet supports over 750 crypto coins across 11 blockchains. ShapeShift is a non-custodial wallet. Hence the platform does not require users to provide proof of identification or other personal information. The wallet is accessible via a browser or downloadable as an app for mobile access.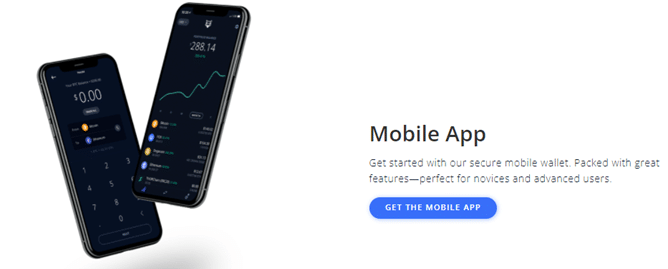 2. ShapeShift wallet features
ShapeShift software wallet
Signing up with ShapeShift is straightforward, and users only require an active email address and a strong password. ShapeShift does not require proof of identification when signing up. Once you sign up, you will receive an email with a link to verify that it is your account.
ShapeShift also offers users 10 FOX tokens once they sign up. Furthermore, you can connect different crypto wallets like Portis, Ledger, and KeepKey to the ShapeShift platform.
The ShapeShift wallet allows you to buy or sell crypto and send or receive it to an external crypto wallet. Furthermore, ShapeShift offers users a 178.66% APR on their FOX tokens stake.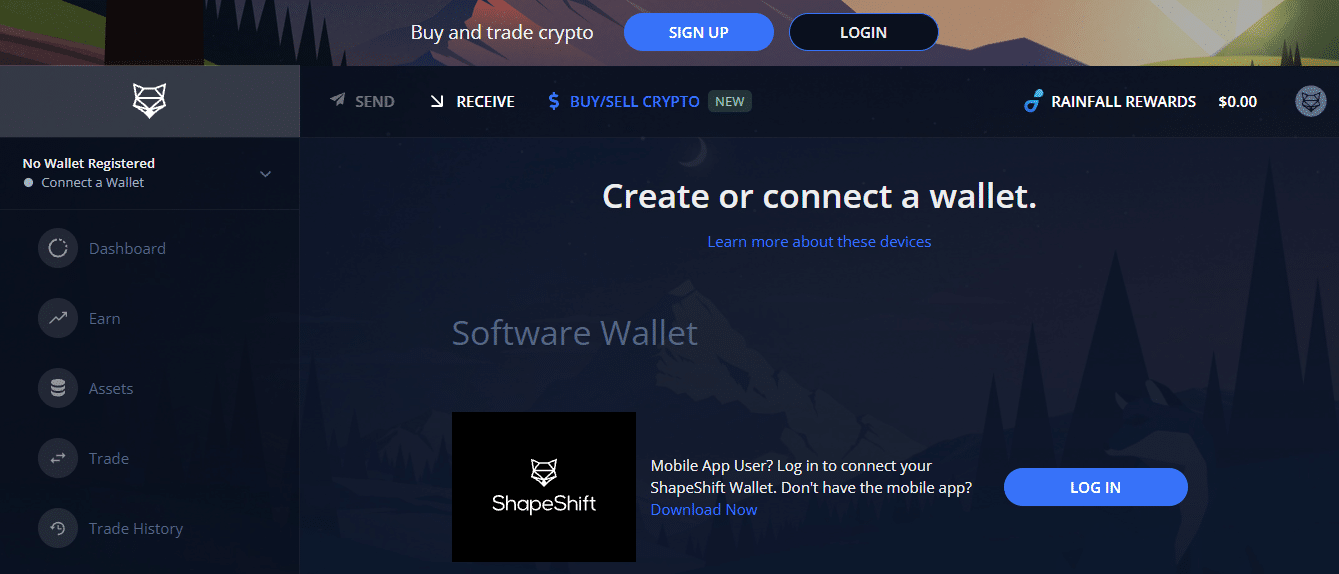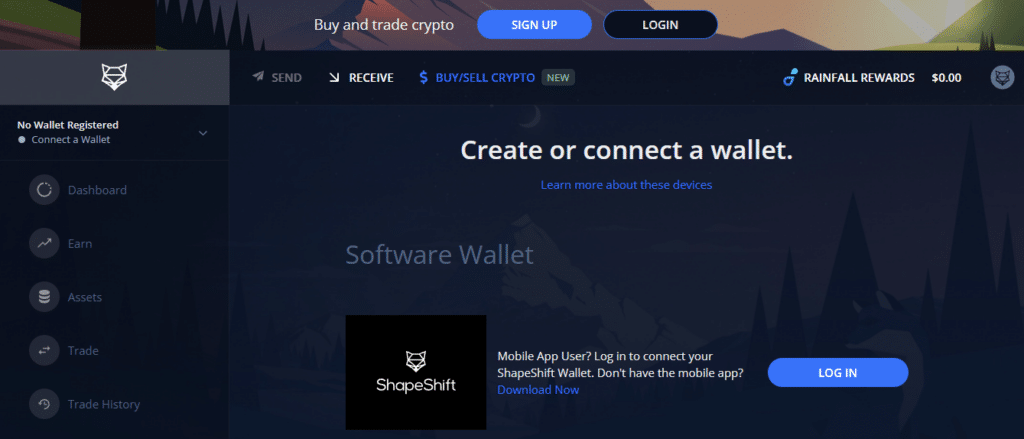 3. ShapeShift wallet fees & pricing
The ShapeShift app is free to download, and users are not required to pay any additional charges to use its services. However, ShapeShift does charge transaction fees on crypto transactions performed on its platform.
The cost of transacting depends on the live market exchange rates, and it can vary according to market fluctuations.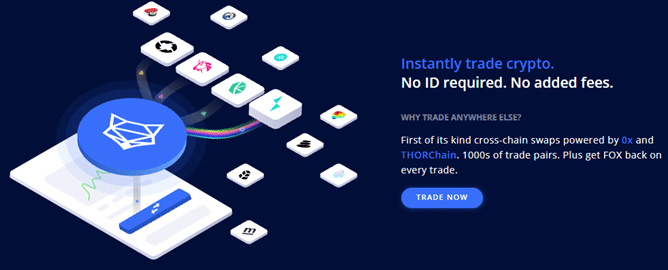 4. ShapeShift wallet safety
Although ShapeShift has been a victim of hacking in the past, the platform has improved its security and safety.
Upon signing up, ShapeShift secures users' information with a securely encrypted air-gapped key. The platform also enables two-factor authentication, passphrases, and PIN to safeguard app access on your mobile. Furthermore, ShapeShift also offers the KeepKey hard wallet for users who prefer storing their crypto offline.
5. ShapeShift wallet alternatives
It offers an exchange-based crypto wallet that has robust security features like two-factor authentication. Because it is a Binance product, the platform keeps cryptocurrencies in cold storage. The wallet supports many functionalities like exchanging, storage, and transfer of cryptocurrencies.
It is a hardware crypto wallet, and it comes in various ways of securely holding your crypto in wallets like Ledger Nano S and Ledger Nano X. The hardware is obtainable from Ledger, and users can buy, sell, exchange, and stake coins by linking to the Ledger app via their computer or smartphone.
It is also a hardware crypto wallet that allows users to store Bitcoin, tokens, keys, and passwords. The Trezor Model T is available for purchase at €164. Furthermore, they offer back models to secure your cryptocurrencies.
Is the ShapeShift Wallet worth using?
The biggest negative to ShapeShift is probably the loss of crypto due to hacking. This incident caused users to withdraw from the platform due to safety concerns. However, ShapeShift has made strides to improve security and further developed products like KeepKey, which allows offline storing of crypto and is exceptionally robust against hacking attempts.
The wallet is free to use, and except for transactional fees, there are no additional costs to the user. ShapeShift has a large customer base and many assets, which proves that users still prefer to use the wallet despite its historical security issues.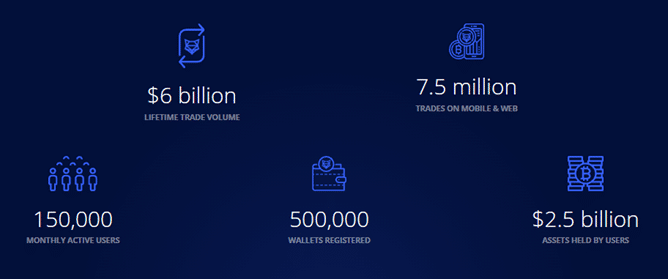 Final thoughts
This wallet is ideal for users looking for anonymity, combined with stringent security measures.
Furthermore, it integrates hardware wallets, making it a versatile and convenient service to busy crypto traders. ShapeShift holds a 4-star rating from Trustpilot, therefore, giving potential new users peace of mind.