Welcome to our comprehensive review of Tech Trader. In this in-depth analysis, we aim to shed light on its features, performance, pricing, and overall usability. Whether you're a seasoned trader looking for a new platform or an eager novice dipping your toes into the world of tech stocks, we hope our review provides valuable insights to guide your decision. Let's delve in and explore what Tech Trader has to offer.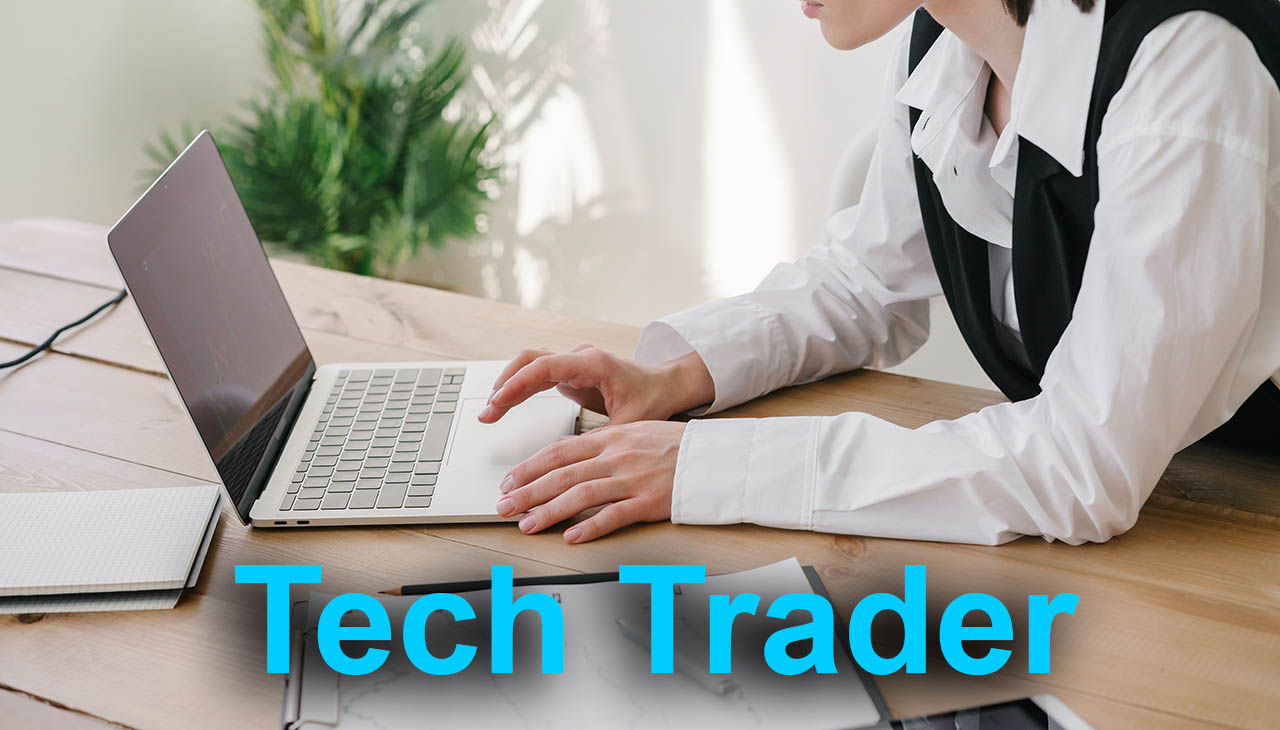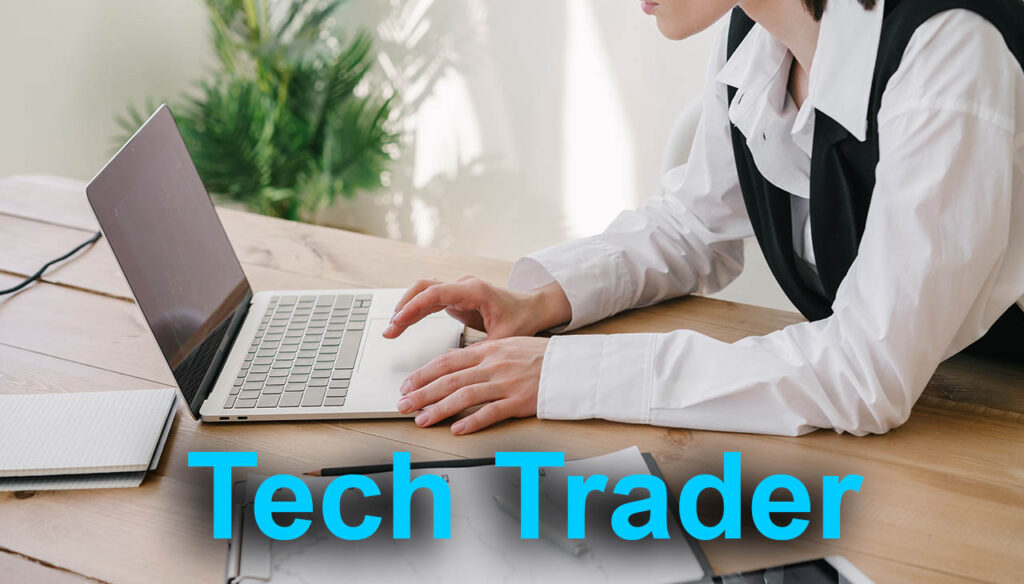 Key Features of Tech Trader
Tech Trader offers several key features that make it a popular choice among traders. Here are some of its prominent features:
Real-time Market Data: Tech Trader provides users with access to real-time market data, including price quotes, volume, and order book depth. This ensures that traders have the most up-to-date information to make informed trading decisions.
Advanced Trading Tools: The platform offers a range of advanced trading tools, such as customizable charts, technical indicators, and drawing tools. These features help traders perform in-depth technical analysis and identify potential trading opportunities.
Watchlist and Portfolio Management: Traders can create personalized watchlists to track their favorite assets and monitor price movements. Additionally, Tech Trader provides portfolio management tools that enable users to track their investments and analyze their portfolio performance.
Trading Alerts and Notifications: Users can set up trading alerts based on specific price levels or market events. These notifications can be received via email, SMS, or within the platform, ensuring that traders stay updated on important market movements.
Backtesting and Strategy Optimization: Tech Trader allows traders to test their trading strategies using historical data. This feature enables users to evaluate the performance of their strategies before implementing them in live trading. Additionally, traders can optimize their strategies to improve profitability.
Educational Resources and Community: The platform offers educational resources, including tutorials, webinars, and articles, to help users enhance their trading skills and knowledge. Traders can also engage with a community of like-minded individuals to share insights, ask questions, and learn from each other.
These key features of Tech Trader contribute to its effectiveness as a trading platform, providing traders with the necessary tools and resources to make informed decisions and improve their trading performance.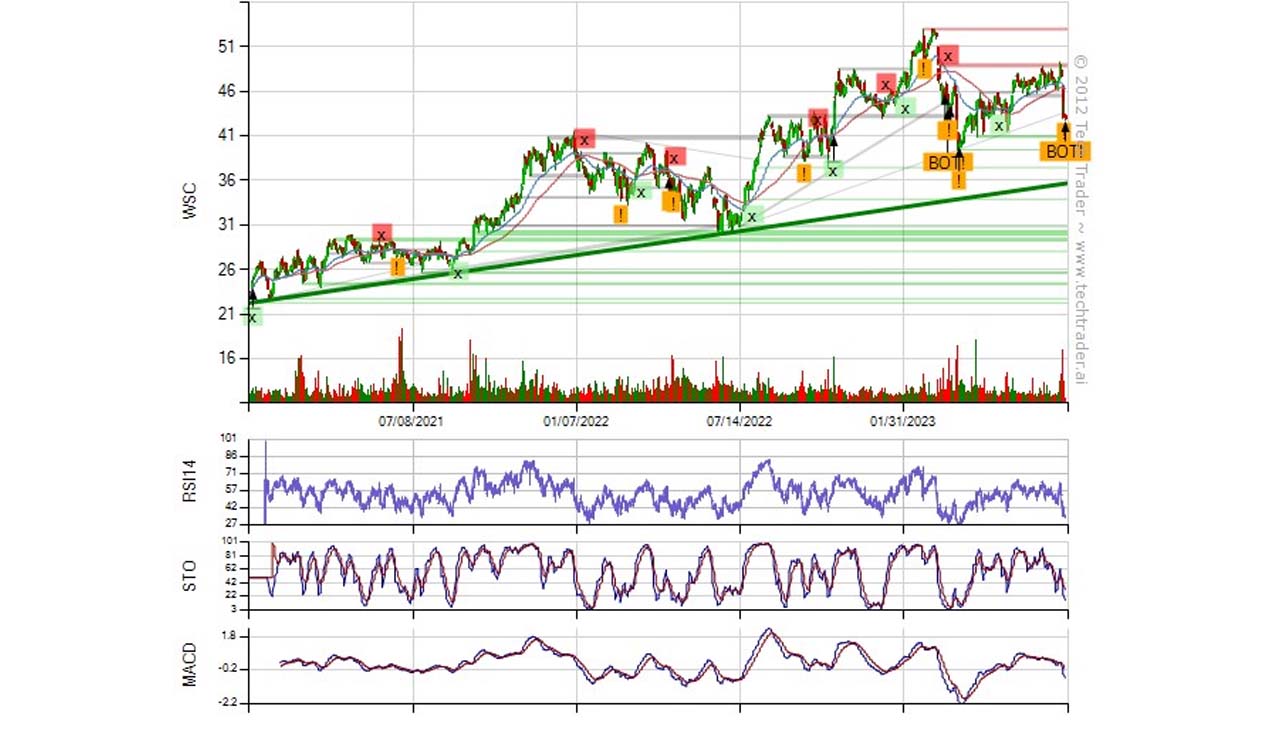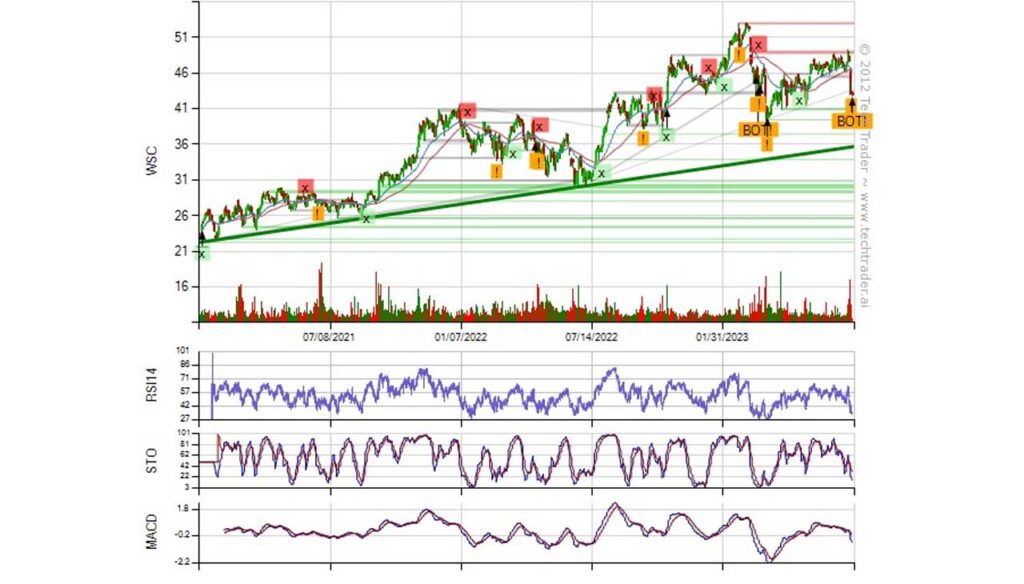 User Experience and Interface
Tech Trader prides itself on its intuitive and user-friendly interface. The platform is neatly organized with easy-to-navigate menus, ensuring users can quickly access the various tools, features, and functions. All pertinent information is displayed concisely and clearly, reducing clutter and potential confusion for traders. The color scheme is visually pleasing, contributing to a positive user experience.
Furthermore, the platform's design is responsive, meaning it adapts to different screen sizes, making it highly usable across desktop, tablet, and mobile devices. This is a crucial feature for traders who want to keep track of market developments on the go.
Additionally, Tech Trader puts a high premium on user support. The platform has a dedicated customer service team available via live chat, email, and phone, ready to assist with any issues or queries on the spot. This level of support complements the platform's user-friendly interface, making Tech Trader a solid choice for both beginner and experienced traders.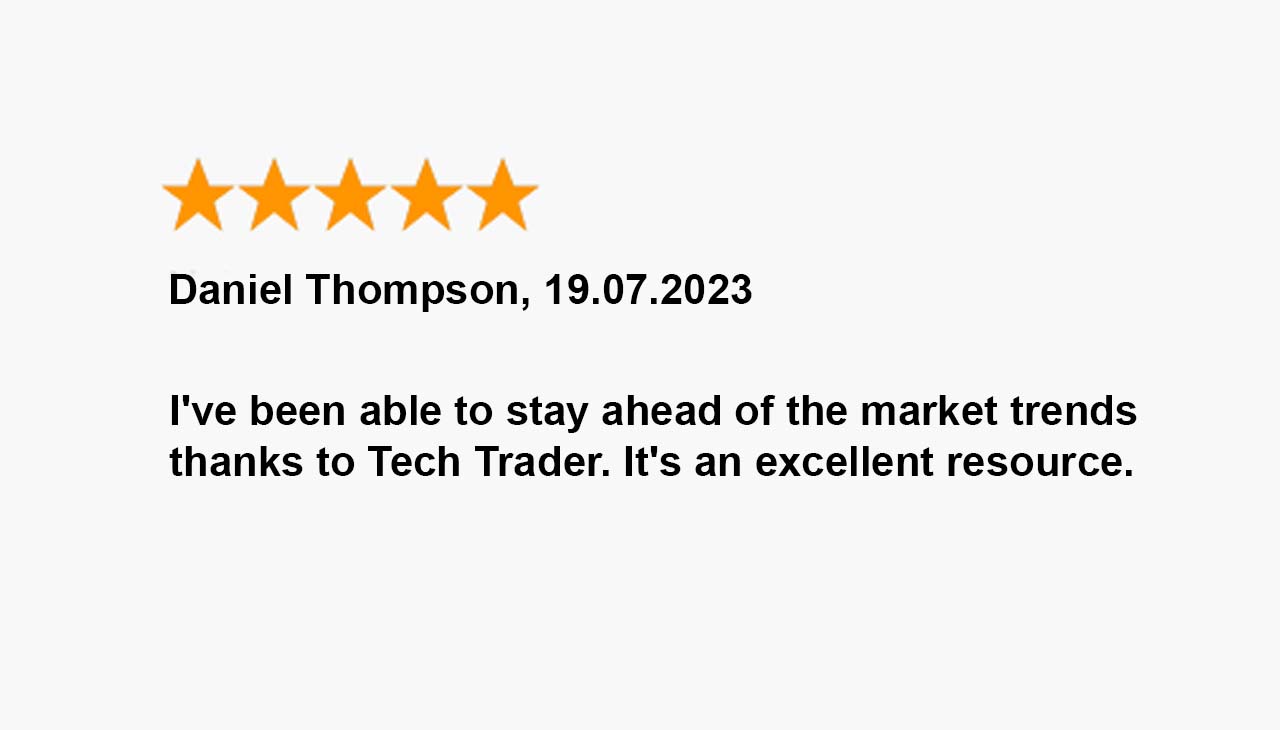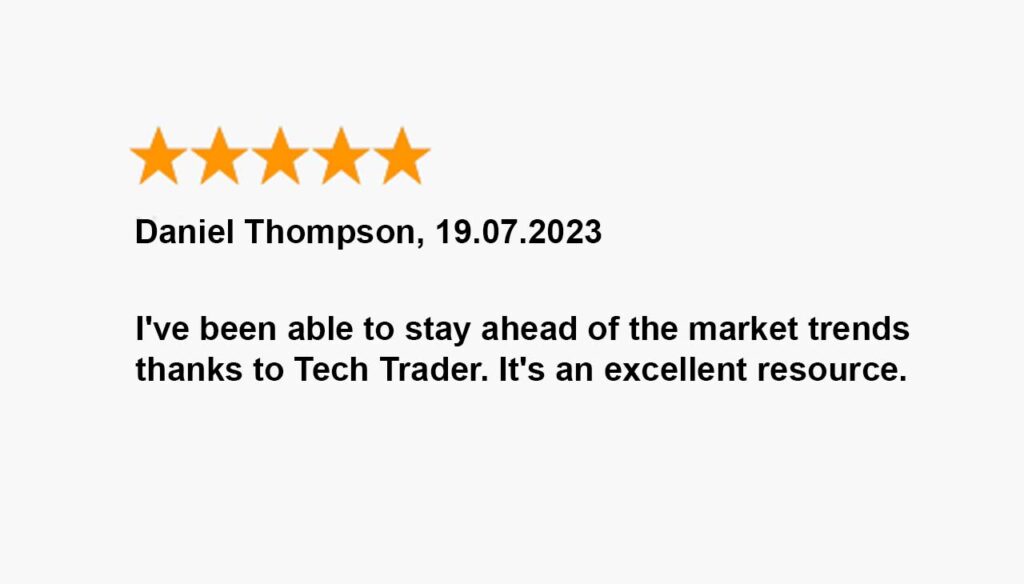 Pricing and Plans
Tech Trader offers a tiered pricing model to cater to a range of user requirements. There are three plans available:
Basic Plan: This is a free plan perfect for beginners. It offers access to real-time market data, basic charting tools, and the ability to create a single watchlist. However, it lacks some of the advanced features available in the premium plans.
Pro Plan: Priced at $29 per month, the Pro Plan provides access to all the features available in the Basic Plan along with additional trading tools like advanced technical analysis, multiple watchlists, and priority customer support.
Premium Plan: The Premium Plan costs $49 per month. It includes all the features of the Pro Plan plus premium features such as strategy backtesting and optimization, trading alerts, and access to the platform's educational resources and community.
All plans come with a 14-day free trial, allowing potential users to test out the platform's features before committing to a subscription. Additionally, Tech Trader offers discounted rates for annual subscriptions, providing a more cost-effective solution for long-term users.