The 5%ers, a unique forex trading fund, has been gaining attention in the global financial markets for its innovative approach. This platform is designed to help traders grow their skills and profitability, offering unique opportunities to those who can meet their rigorous selection criteria. In this review, we will delve into the specifics of their program, exploring the features, benefits, and potential drawbacks that come with becoming part of the 5%ers trading community.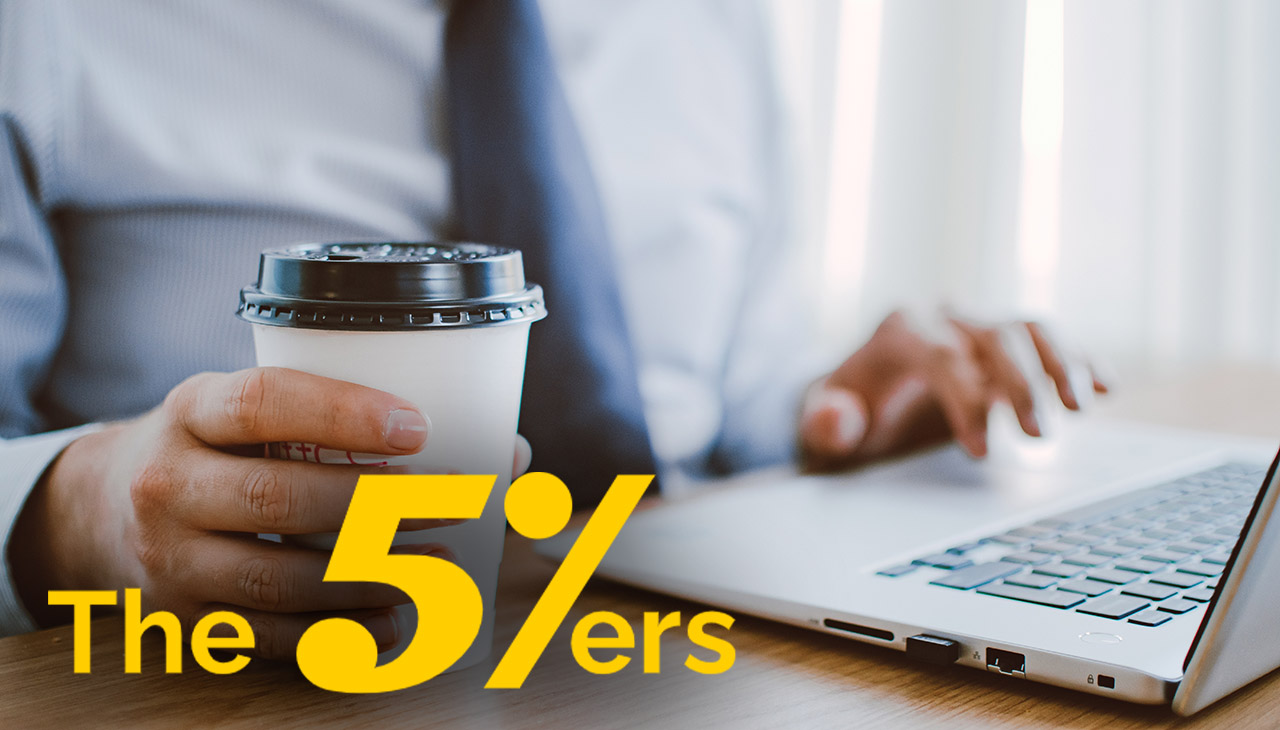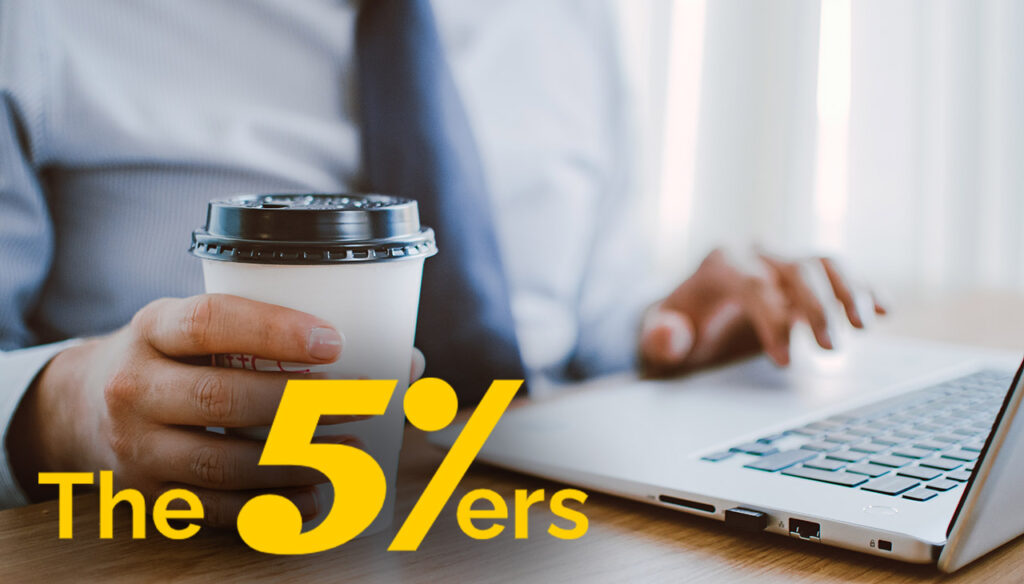 Features
The 5%ers is an online trading program that provides traders with the opportunity to access a funded account and trade the financial markets. Here are some key features of The 5%ers program:
Funded Trading Accounts: The 5%ers offer traders the chance to trade with a fully funded trading account. Traders can start with a trial account and progress to a funded account based on their performance.
Multiple Trading Platforms: The 5%ers supports various trading platforms, including MetaTrader 4 (MT4) and MetaTrader 5 (MT5), which are popular among traders worldwide.
Flexible Risk Management: The program emphasizes risk management and encourages traders to use proper risk management techniques. Traders can set their risk parameters and adjust their positions accordingly.
Profit Sharing: The 5%ers operates on a profit-sharing model, where traders can keep a portion of their profits while the rest is shared with the program. This allows successful traders to earn additional income based on their trading performance.
Performance Evaluation: Traders in The 5%ers program are regularly evaluated based on their trading performance. This helps to ensure that traders are consistently meeting the program's requirements and maintaining profitability.
Educational Resources: The 5%ers provide educational resources and support to help traders improve their skills and knowledge. This includes access to trading courses, webinars, and mentorship programs.
Please note that this review is based on available information and user experiences, and it's always recommended to conduct thorough research before deciding to participate in any trading program.
Trading Evaluation Process
The trading evaluation process at The 5%ers is designed to ensure only the most skilled traders are allowed to manage funds on their platform. It begins with an application where potential traders provide their trading history and demonstrate their understanding of risk management. The applicant then enters a trial period where they trade with a demo account. Performance is closely monitored, with specific emphasis on risk management and consistent profitability. Only those who meet the specified profit target and adhere strictly to risk management rules are offered a funded account. This rigorous evaluation process helps maintain the high standards of trading performance expected at The 5%ers.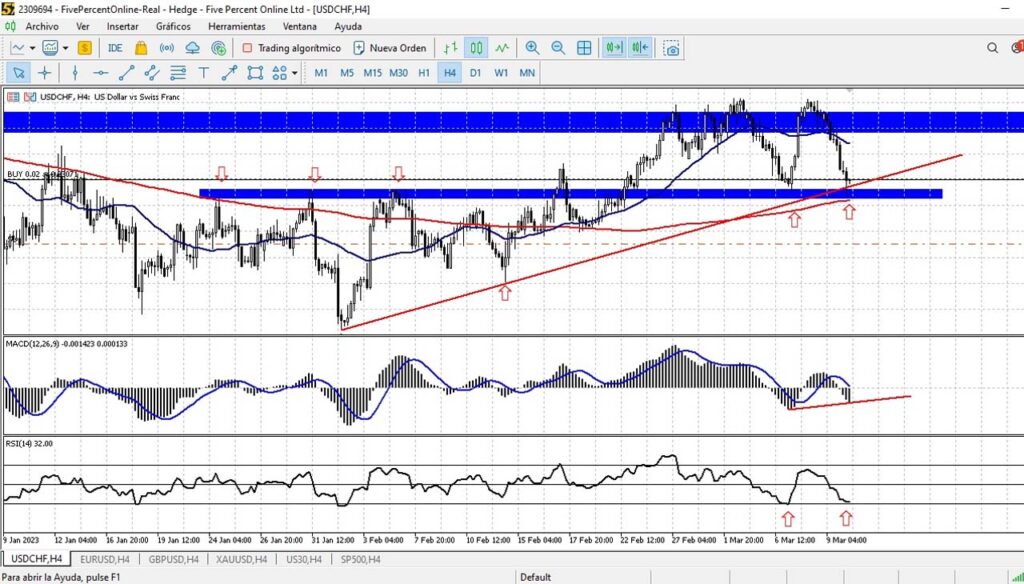 Capital Funding
The capital funding process at The 5%ers is quite generous and sets it apart from many other trading programs. Once a trader passes the evaluation process, they are given a fully funded account to trade. The initial funding can range from $24,000 up to $1.28 million depending on the trader's performance during the evaluation process. Furthermore, The 5%ers commit to doubling the account size for every 10% of profit a trader makes, providing further incentive for traders to perform well. This model allows traders to make significant trades without personal financial risk while sharing in the profit they generate.
Support and Resources
The 5%ers place significant emphasis on trader support and skill development, providing a wealth of resources to facilitate continuous learning. Traders have access to an extensive library of educational materials, including webinars, courses, and eBooks. These resources cover a broad spectrum of topics, from basic trading principles to advanced strategies and risk management techniques. Moreover, each trader is assigned a personal portfolio manager for one-on-one mentorship. This individualized support ensures that traders are not left alone in their journey, helping them navigate challenges and hone their skills. The platform also hosts a vibrant online community where traders can interact, share experiences, and learn from each other. This blend of dedicated support and comprehensive resources fosters an environment conducive to trader growth and success.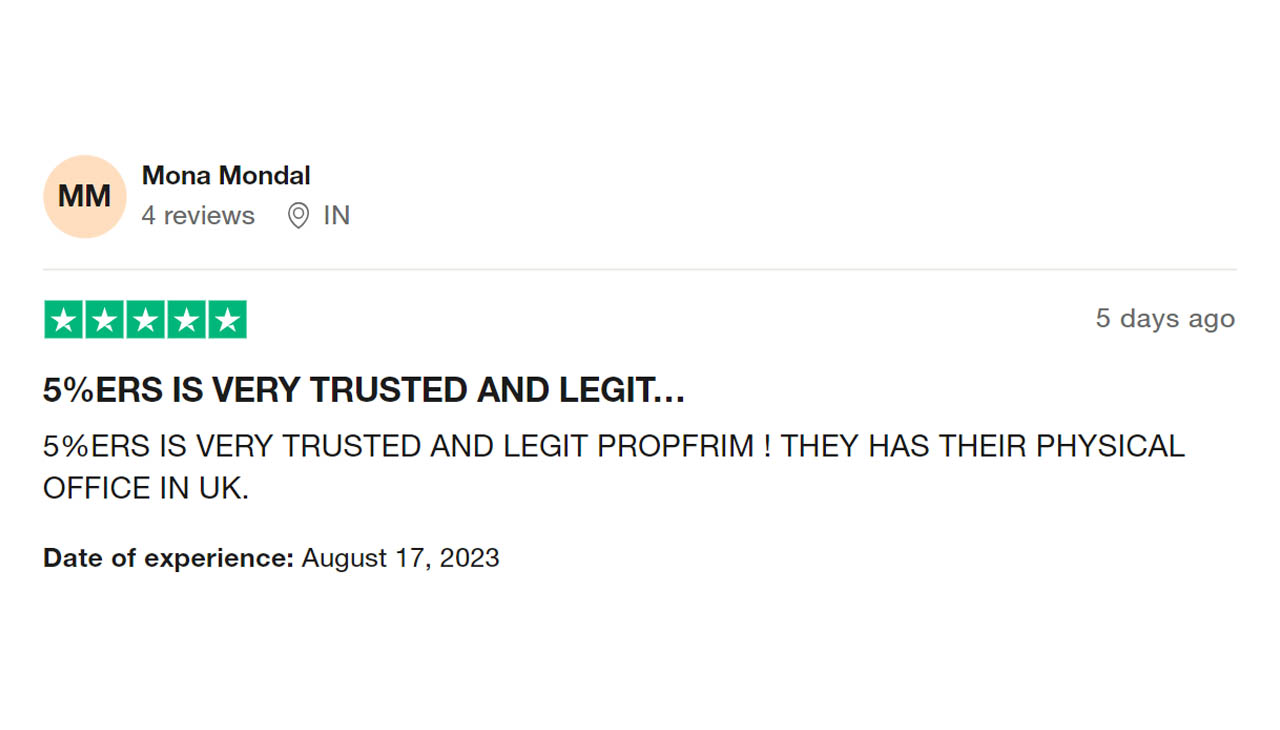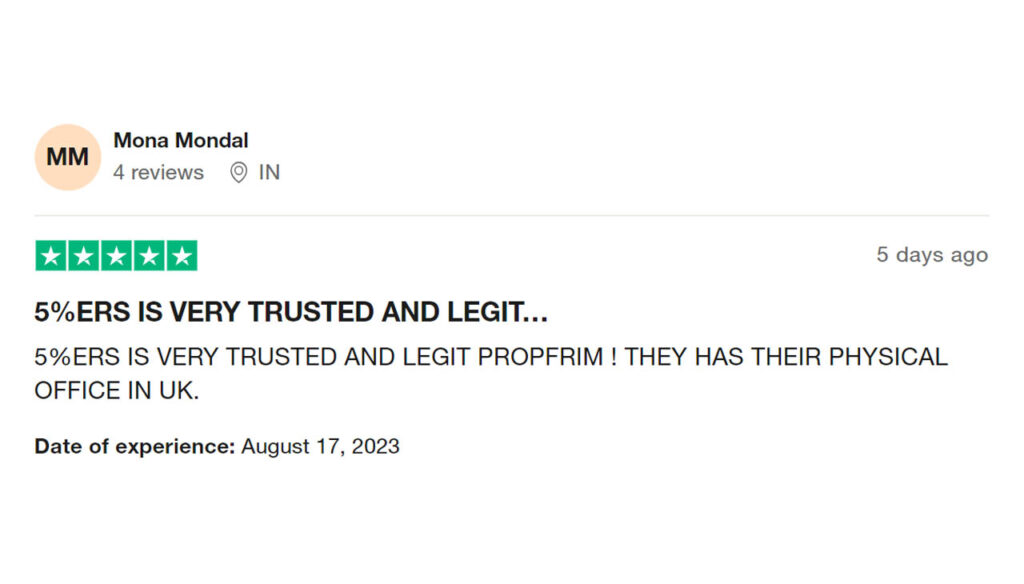 Success Stories
Numerous traders have found great success with The 5%ers program. One such success story is of Martin, a trader from Poland, who had been dabbling in forex trading for several years before coming across The 5%ers. With the funded account he received from The 5%ers, Martin was able to focus on his trading without worrying about financial risk. He successfully doubled his account within six months and continues to trade profitably today. Another successful trader, Lisa from Australia, attributes her trading success to the excellent educational resources and mentorship provided by The 5%ers. Despite having no prior trading experience, Lisa was able to learn quickly and pass the evaluation process. Today, she trades a funded account and is on her way to doubling it. These are just a couple of the many success stories at The 5%ers, showcasing its potential as a platform for both novice and experienced traders.