Trade Ideas is a robust, cloud-based software that offers powerful tools for real-time stock scanning, charting and trading strategy back-testing. It caters to both novice traders and seasoned professionals, delivering comprehensive market data with a user-friendly interface. This review delves into the key features, benefits, and potential limitations of Trade Ideas, providing an insightful evaluation to determine their efficacy in the dynamic world of stock trading.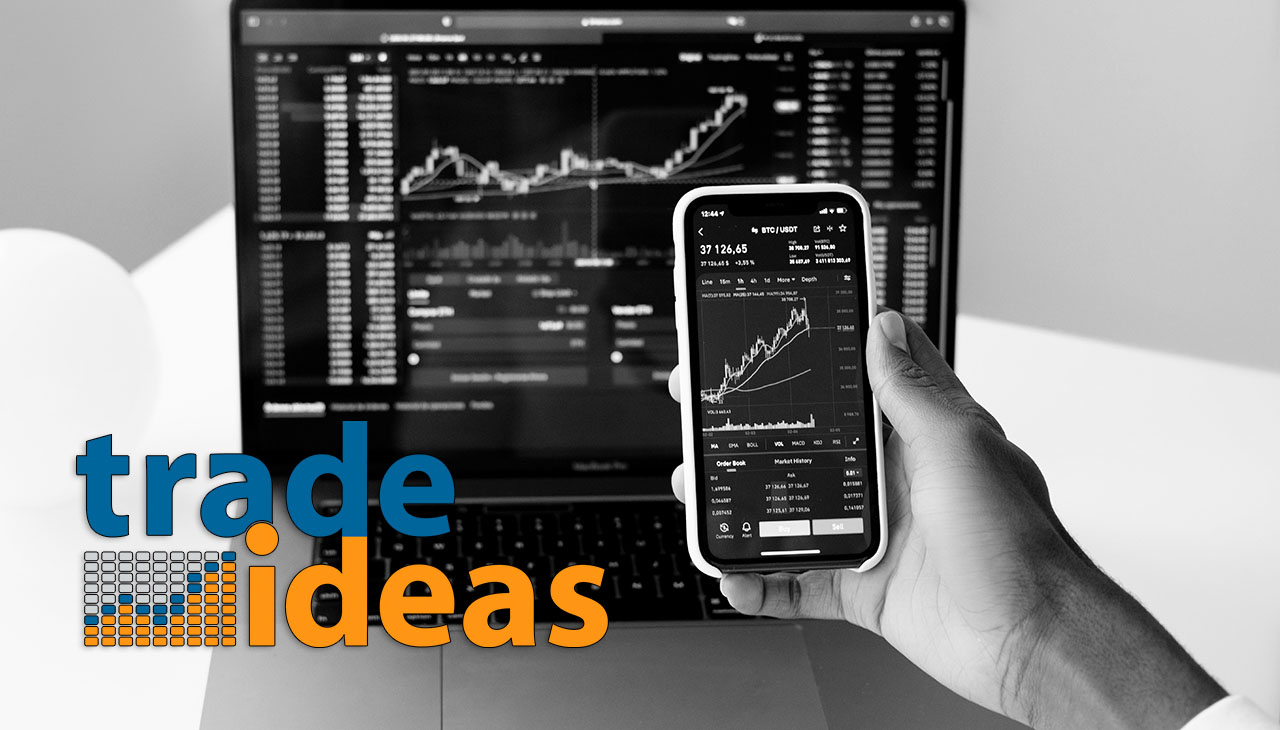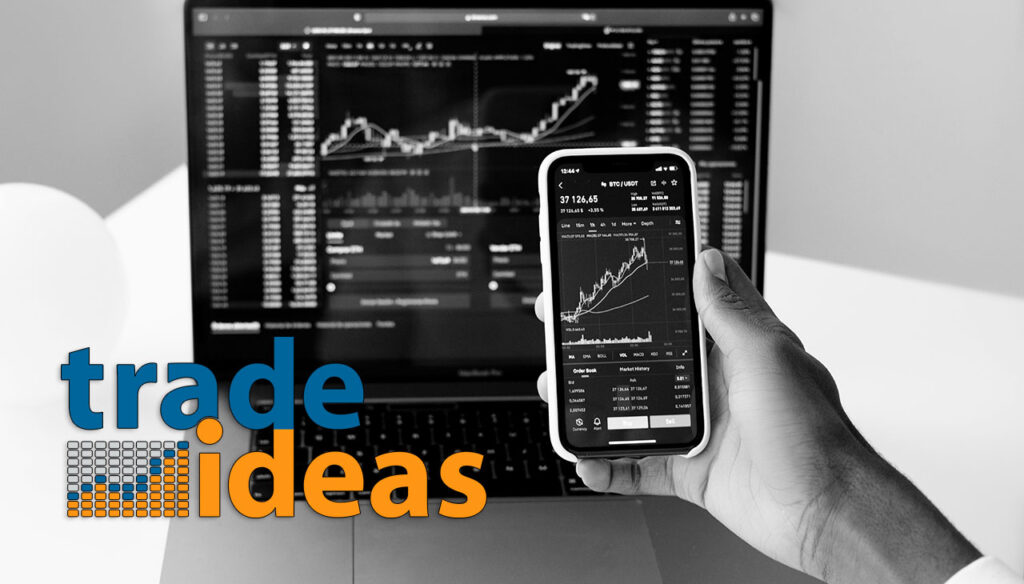 Key Features of Trade Ideas
Trade Ideas offers a wide range of features that cater to the needs of traders. Here are some key features that make Trade Ideas stand out:
Real-Time Scanning: Trade Ideas provides real-time scanning capabilities, allowing traders to scan thousands of stocks based on specific criteria and indicators. This ensures that traders can identify potential opportunities as they arise in the market.
Artificial Intelligence Integration: Trade Ideas utilizes artificial intelligence and machine learning algorithms to analyze market data and generate intelligent trade ideas. The AI-powered Holly AI assists traders by identifying patterns, trends, and potential trading opportunities.
Advanced Charting Tools: With Trade Ideas, traders have access to advanced charting tools that enable them to visualize and analyze stock price movements. These tools include technical indicators, overlays, drawing tools, and more, empowering traders to make informed decisions based on technical analysis.
Custom Alerts and Notifications: Traders can set up custom alerts and notifications in Trade Ideas to stay updated on specific stock movements or market conditions. This ensures that traders never miss out on important trading opportunities or potential market shifts.
Backtesting and Simulated Trading: Trade Ideas allows traders to backtest their strategies using historical data, enabling them to evaluate the performance of their trading ideas before risking real capital. Additionally, traders can use Trade Ideas' simulated trading feature to practice and refine their strategies in a risk-free environment.
Community and Social Features: Trade Ideas fosters a community-driven environment where traders can engage with each other, share insights, and learn from experienced traders. The platform also offers features such as chat rooms, webinars, and social media integration for enhanced collaboration and learning opportunities.
Integration with Trading Platforms: Trade Ideas seamlessly integrates with popular trading platforms like Interactive Brokers, TD Ameritrade, and E*TRADE, allowing traders to execute trades directly from the Trade Ideas platform.
Pricing Plans: Trade Ideas offers different subscription plans to cater to the varying needs of traders. These plans range from basic packages for beginners to more advanced options for professional traders.
Customer Support: Trade Ideas provides excellent customer support, offering assistance via email, live chat, and phone. They also have a comprehensive knowledge base and tutorial videos to help users navigate and utilize the platform effectively.
These are just some of the key features that Trade Ideas offers. This software continues to evolve and adapt to the changing needs of traders, making it a popular choice in the world of stock scanning software.
Benefits of Using Trade Ideas
Using Trade Ideas as a stock scanning tool offers several benefits for traders and investors. Here are some key advantages:
Advanced Market Analysis: Trade Ideas utilizes advanced analytical tools, machine learning, and artificial intelligence to provide an in-depth analysis of the stock market. It helps traders identify the best stocks and potential investment opportunities.
Customizable Scans: With Trade Ideas, users can create custom scans based on their specific trading strategies, preferences, and criteria. This allows for highly personalized and targeted stock screening.
Real-time Alerts: Trade Ideas offers real-time alerts and notifications when specific stock criteria are met. This enables traders to stay informed and react quickly to market movements and potential trading opportunities.
Simulated Trading: Trade Ideas provides simulated trading functionality that works alongside its AI and idea-generation tools. This allows traders to practice and test their strategies without risking real money.
User-Friendly Interface: Trade Ideas is praised for its intuitive and user-friendly interface. Traders find it easy to navigate and customize according to their needs, making it suitable for both experienced traders and beginners.
Please note that the information provided above is based on research and reviews from various sources. For more detailed information and specific features, it is recommended to visit the official Trade Ideas website or consult professional traders and investors.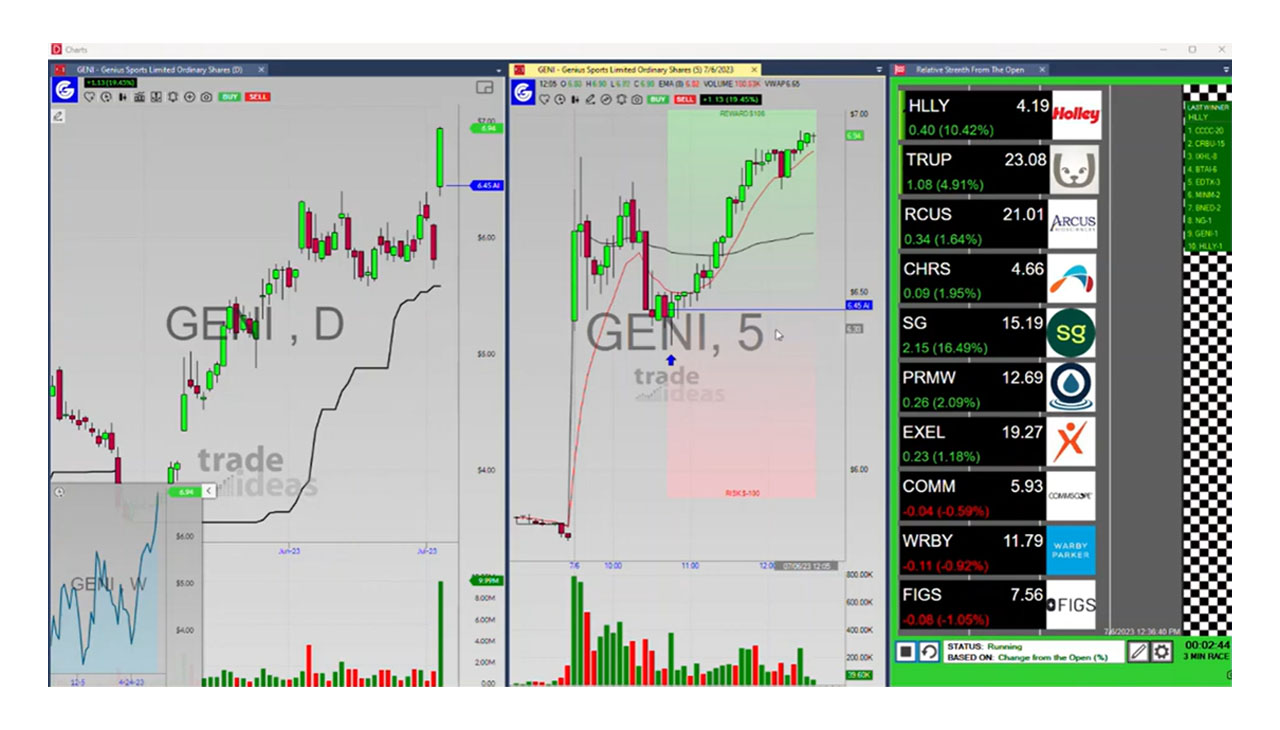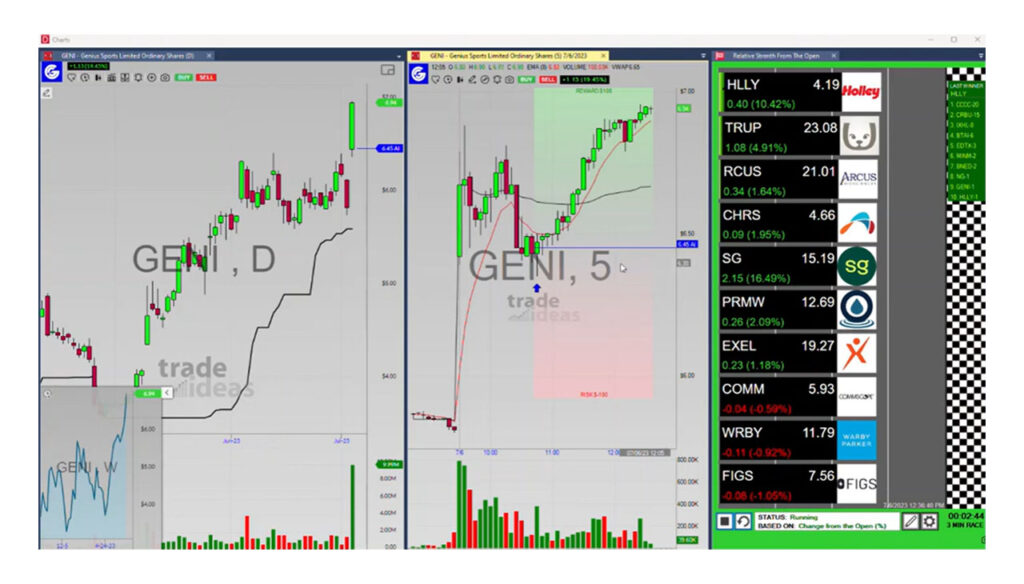 Potential Limitations
While Ideas offers a range of powerful features, it's important to consider the potential limitations of the software. Here are a few aspects to keep in mind:
Learning Curve: Trade Ideas can be quite complex, especially for novice traders who are new to stock scanning software. It may take some time and effort to fully understand and utilize all the features and tools available. However, Trade Ideas does provide tutorials and educational resources to help users navigate the platform.
Cost: Trade Ideas is a premium software, and its pricing plans may be relatively higher compared to other stock scanning tools in the market. While the software offers value for serious traders, the cost factor might be a consideration for those on a tight budget.
Reliance on Data Accuracy: Like any stock scanning software, Trade Ideas relies on accurate and timely data feeds. If there are any delays or discrepancies in the data received, it can impact the effectiveness of the scans and trade ideas generated. Traders should ensure they have reliable data sources and a stable internet connection for optimal performance.
Limitations in Strategy Customization: While Trade Ideas provides a wide range of pre-built scans and strategies, some traders may find limitations in customizing and fine-tuning their specific trading strategies. The flexibility of creating highly customized scans and indicators may be more limited compared to other platforms.
Integration with Certain Brokers: Although Trade Ideas integrates with popular trading platforms, it may not have full compatibility with all brokers. Traders should check if their preferred broker is supported by Trade Ideas to ensure seamless execution of trades.
Market Volatility and False Signals: In highly volatile market conditions, stock scanning software like Trade Ideas may generate false signals or alerts due to sudden price fluctuations or abnormal trading activity. Traders should exercise caution and conduct further analysis before making trading decisions solely based on automated scans.
It's important to weigh these potential limitations against the benefits and features of Trade Ideas to determine if it aligns with your trading needs and preferences. Consider conducting thorough research, exploring free trials, or seeking feedback from other traders before deciding to invest in the software.