Topstep Forex is a leading platform designed for forex traders seeking a risk-free way to pursue their strategy. By providing a unique blend of educational resources, real-time coaching, and an opportunity to trade a funded forex account, Topstep Forex has revolutionized the landscape of forex trading for both novice and seasoned traders. In this review, we'll delve deep into the features, benefits, and potential drawbacks of this platform.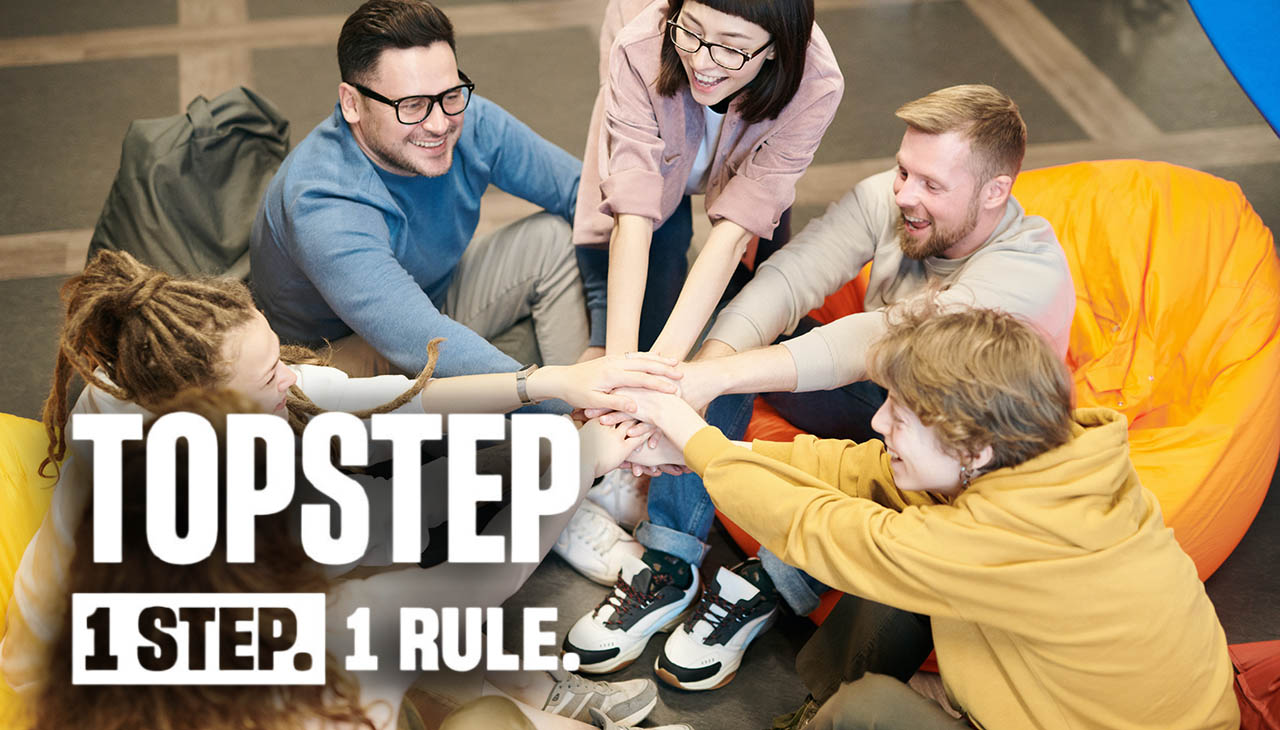 Features
Topstep Forex offers a range of features designed to assist traders in their forex trading journey. Here are some key features provided by Topstep Forex:
Trading Combine: Topstep Forex's Trading Combine is a simulated trading evaluation program that allows traders to showcase their skills and prove their profitability. Traders can choose from different account sizes and trade their way to earn a funded trading account.
Funding Opportunities: One of the standout features of Topstep Forex is the opportunity for traders to receive funding. Once traders successfully meet the profit targets and risk management criteria during the Trading Combine, they can qualify for a funded account with real capital to trade.
Risk Management Tools: Topstep Forex emphasizes the importance of risk management in trading. They provide risk limits and guidelines to help traders maintain disciplined and responsible trading practices.
Educational Resources: Topstep Forex offers a variety of educational resources to help traders enhance their skills and knowledge. These resources include webinars, trading guides, video tutorials, and access to an active community of traders.
Trading Platform Integration: Topstep Forex supports various popular trading platforms, including MetaTrader 4 (MT4) and NinjaTrader. Traders can trade on these platforms and connect them to their Topstep Forex accounts for seamless execution and monitoring.
Performance Analytics: Traders using Topstep Forex can access detailed performance analytics to review their trading progress. This feature allows traders to track their performance, identify strengths and weaknesses, and make data-driven decisions to improve their trading strategies.
Personalized Coaching: For traders looking for additional guidance, Topstep Forex offers personalized coaching sessions with experienced traders. These one-on-one sessions can provide valuable insights and help traders refine their trading skills.
Support and Community: Topstep Forex provides dedicated support to its traders, offering assistance and answering queries promptly. Traders also have access to a supportive community where they can interact with fellow traders, share ideas, and discuss market trends.
It's important to note that the availability of these features may vary depending on the specific account type and subscription package chosen by the trader. Traders are advised to review the official Topstep Forex website for up-to-date information on features, pricing, and terms of use.
Account Types and Pricing
Topstep Forex offers several account types with varying price points, designed to cater to different trading styles and experiences.
Evaluation Accounts: These are for traders who want to demonstrate their skills and aim to qualify for a funded account. They come in three sizes – $50K, $100K, and $150K, with monthly costs of $165, $325, and $375, respectively.
Funded Accounts: Once traders pass the evaluation phase, they gain access to a funded account. The size of the funded account mirrors the size of the evaluation account. There are no additional costs associated with funded accounts; however, a profit split applies.
The pricing structure of Topstep Forex is straightforward and transparent. All costs are communicated upfront with no hidden fees. It's important also to note that Topstep Forex offers a 20% discount on the first month of a new subscription. For the most recent and detailed information on account types and pricing, potential users should visit the official Topstep Forex website.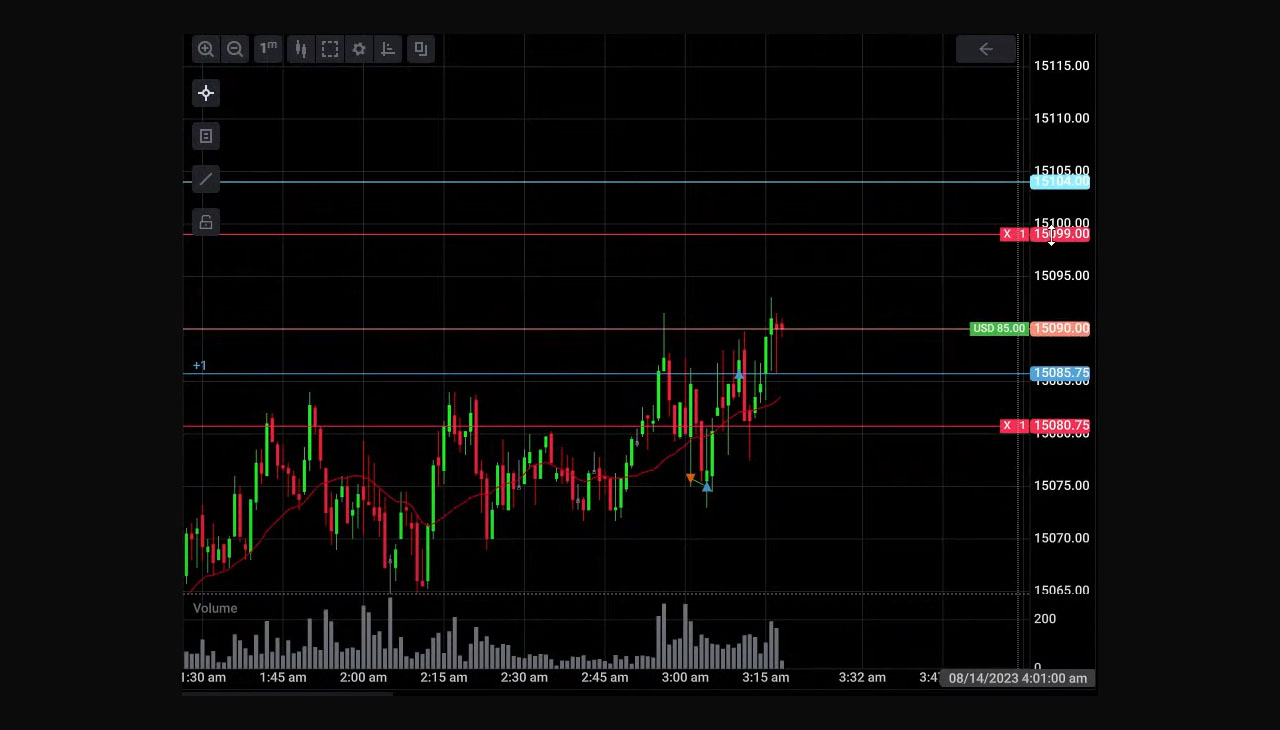 Trading Tools and Resources
Topstep Forex equips traders with several practical tools and resources to enhance their trading experience.
Trading Combine: This unique feature provides a risk-free environment for traders to test their trading strategies. It simulates real-market conditions, offering traders a realistic trading experience.
Risk Management Tools: These tools help traders set predetermined risk levels, manage trading losses, and maintain a consistent trading discipline. They are essential for safeguarding your capital and ensuring long-term trading success.
Performance Analytics: This feature offers in-depth analytical insights into a trader's performance. It helps identify strengths and weaknesses, allowing traders to make informed decisions and refine their strategies accordingly.
Educational Resources: Topstep Forex provides a plethora of educational resources, including webinars, trading guides, and video tutorials. These resources are beneficial for both beginners seeking foundational knowledge and experienced traders looking to broaden their trading expertise.
Trading Platform Integration: Topstep Forex is compatible with popular trading platforms like MetaTrader 4 (MT4) and NinjaTrader. This compatibility allows for seamless execution and monitoring of trades.
Personalized Coaching: This feature provides traders with the opportunity to engage in one-on-one coaching sessions with experienced traders. These sessions can offer valuable insights and advice, helping traders enhance their trading skills and knowledge.
Community Support: A supportive community can greatly enrich a trader's journey. Topstep Forex offers a vibrant community where traders can share ideas, discuss market trends, and learn from each other's experiences.
Each of these tools and resources has been designed to help traders optimize their trading performance and achieve their financial goals.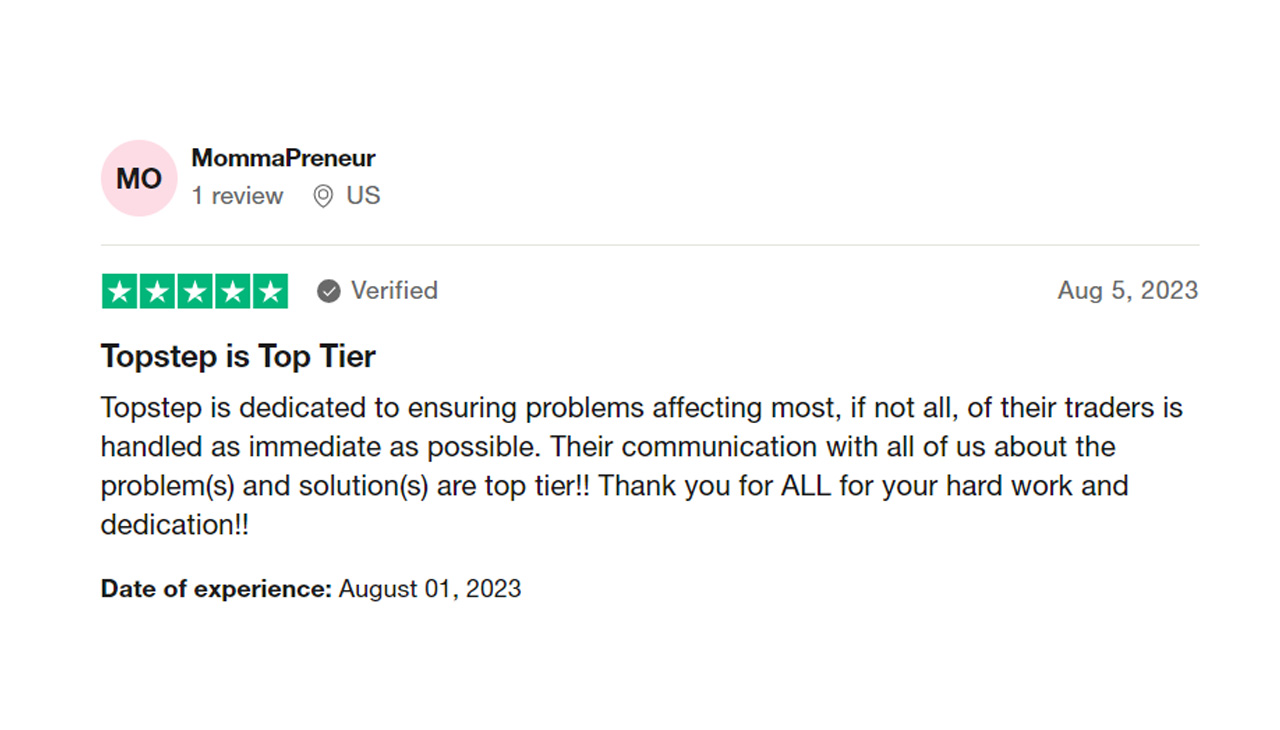 Performance Evaluation and Funding
Performance evaluation and funding are two key aspects of the Topstep Forex experience.
Traders begin their journey with an evaluation account, where they are tasked to meet specific profit targets and adhere to risk management guidelines. This phase essentially serves as the performance evaluation, allowing traders to demonstrate their trading skills in a simulated, yet realistic, trading environment. By consistently meeting profit targets and maintaining disciplined trading practices, traders can qualify for a funded account.
Upon successful completion of the evaluation phase, traders are rewarded with a funded account, where they trade with real capital provided by Topstep Forex. The size of the funded account mirrors the size of the evaluation account, ensuring a smooth transition for the trader. This funding arrangement allows traders to profit from their trading strategies without risking their capital. However, a profit split is in place, which means traders share a portion of their trading profits with Topstep Forex.
These processes of performance evaluation and funding highlight the unique value proposition of Topstep Forex, providing a risk-free pathway for traders to carve their way into the world of Forex trading.