Do you want to hear about the "next big thing" before everyone else? Participating in a crypto presale is one way to accomplish this goal, but getting started is not always easy.
Where should you go for the finest presale opportunities, and how to find them? Of course, this always comes to our mind when talking about crypto presales. So let's go through the steps and a few extra considerations and how to handle them.
What is a presale in crypto?
Before an ICO, some crypto companies issue tokens to interested parties at a fixed price to raise funds.
This may be a win-win situation for investors and developers if the digital money takes off and becomes a big hit. The project's creators will get much-needed financing, while investors may buy an altcoin that might be worth much more in the future.
Before the public launch of an asset, developers may arrange an initial coin offering (ICO) presale to stimulate interest in the asset. It is important to note that presales might be risky to be safe. For example, this might leave investors with tokens that have no value, and they may not be able to use them. Another way, this raises concerns about how many coins available to the general public might degrade a person's initial investment.
However, developers must keep an eye out for investors who may try to cash in on presold tokens when the project launches to make a profit. Having early investors sell their tokens at the first chance is bad news for a currency that has concluded an ICO.
Why buy crypto in a presale?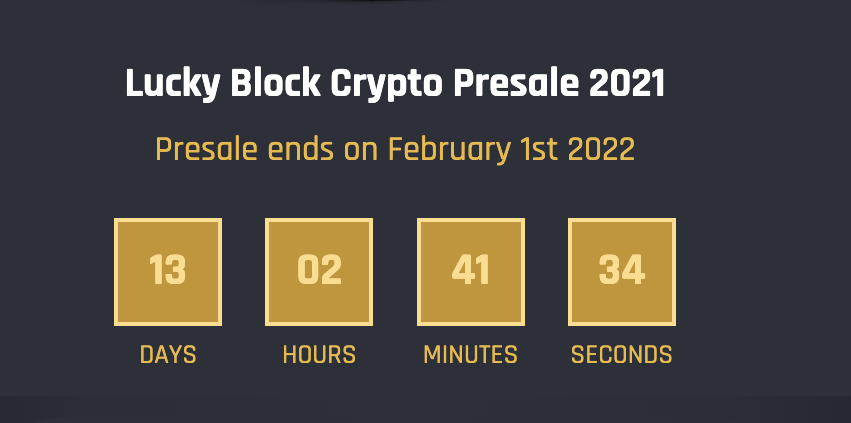 To take advantage of the low prices offered by presales, investors flock to this method of buying and then selling crypto.
It's all about finding something new before it's widely known. When a token is published on a major exchange like Coinbase or Binance, it opens up a whole new market. A rise in the cost of goods is nearly a given. Though not guaranteed since certain currencies may fail to acquire traction.
Because most protocols have a limited currency supply, the value of coins should theoretically grow as the number of coins accessible to obtain decreases.
Investing in cryptocurrencies via presales has the potential to provide favorable returns. However, if you're wondering why blockchain firms are taking this route instead of going straight to an ICO, we've got the explanation.
How to buy presale cryptos?
There's a chance you're wondering how to find out about these crypto presales. Because most early-stage crypto investors that earn interest are also involved in the crypto community, they are often well-versed in the most recent trends. In addition, there are several active communities on Reddit and Twitter, which you can find pretty easily through the search bar. In the long run, you may even discover a Discord or Telegram group to which you may contribute.
What if you bought the next Bitcoin or Ethereum before everyone else did? Would you make money? It's up to you whether or not you want to follow the usual route and type in your query into Google.
Don't forget to keep updated on current market trends and presale expertise. Consider the TFLOW project again as an example. This time, the protocol uses AI to aid users in making well-informed investment choices using the Binance Smart Chain. It's hardly surprising that decentralized finance and artificial intelligence are now hot topics in the investment community. Is there a new Dogecoin fork coming? Not.
Also, you'll have to move fast. Set a timer on your phone and be ready for presales, which are known to sell out in minutes.
How to find presale cryptos?
BitcoinTalk altcoin announcements
The BitcoinTalk forums are the first and most essential place to spend time if you want to stay up to date with this technology.
Since Bitcoin's beginnings, this discussion board has existed (2009). Token, ICO, and blockchain technology enthusiasts may find a welcoming home in this vibrant online community. The cryptocurrency market, development, mining, trading, and investment are covered in separate threads and categories.
Here you can find a subforum dedicated to announcing alternative cryptos and tokens. For most new currencies and tokens, they must first post their project on this site. For this reason, keep an eye out for new projects and their upcoming presales. You'll not only learn about new initiatives, but you'll also be able to get advice from other members of the community.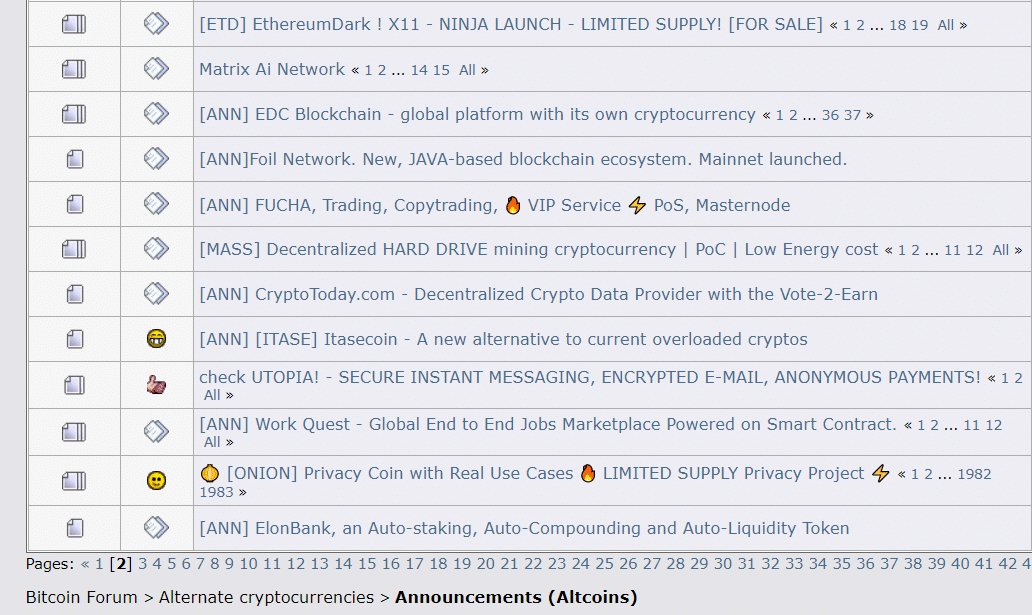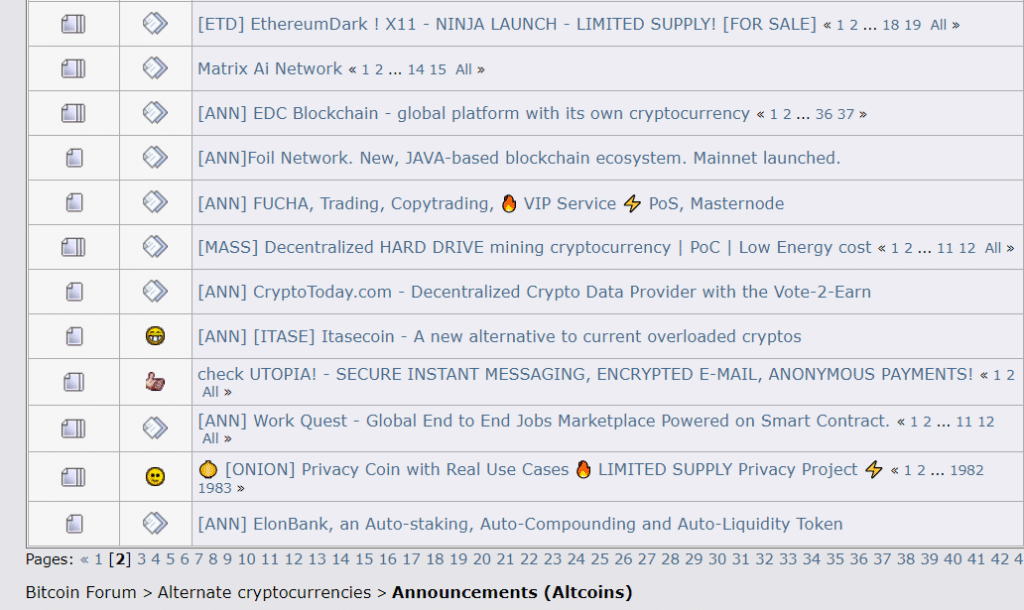 CoinMarketCap
The following vital resource to keep a watch on is the CoinMarketCap. You may visit this site to learn more about crypto prices, trends, and trading volume. Discover everything from the most popular coins to lesser-known alt currencies and even recently launched coins about token presales. Of course, the most popular coins and low-cap alt currencies may have received enough attention. But on the other hand, many individuals are unaware of the upcoming coins.
Finding upcoming coins and tokens presales
CoinMarketCap has an "Upcoming" section where you may see comparable currency presale listings. Listed below are coins that have yet to be issued. To be included on this page, a coin or token must fulfill a set of criteria. The platform's crew individually approves every project.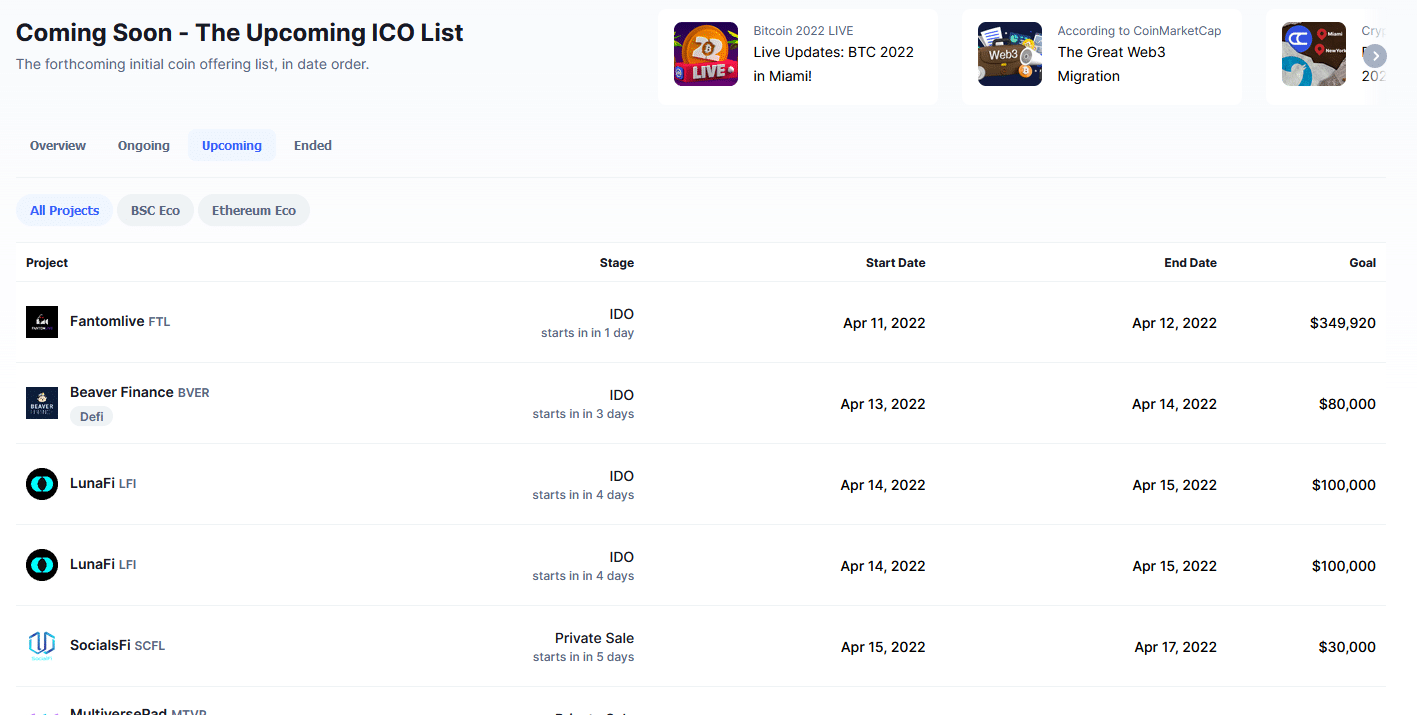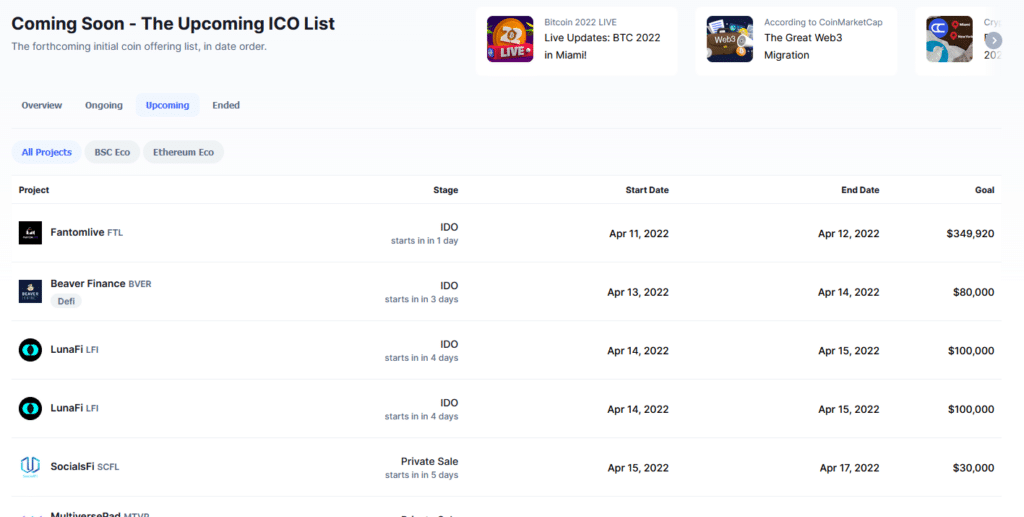 Reddit, Twitter, and Discord Groups
Reddit, a social news aggregation and debate website, is well-known to many. Alternative currencies, initial coin offerings, and blockchain projects are all hot topics on Reddit. Of course, you won't discover the most current currencies to enter the crypto sphere, but you will find the authentic ones.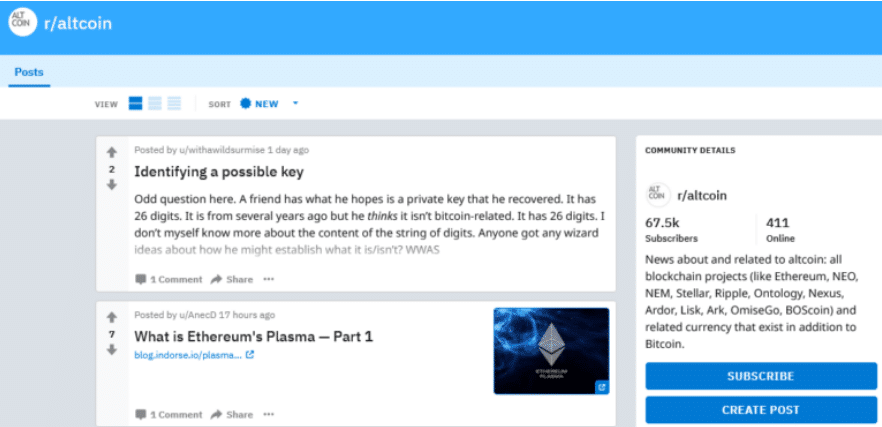 Many people participate in the communities, making it easy to find discussions about new and popular altcoins and upcoming presales.
After Reddit, Twitter is the most widely used social networking site. So if you're interested in Bitcoin, you need to be on Twitter. In contrast, those who shill coins for pump and dump purposes must be cautious and follow the right people. Make your judgments rather than trusting others.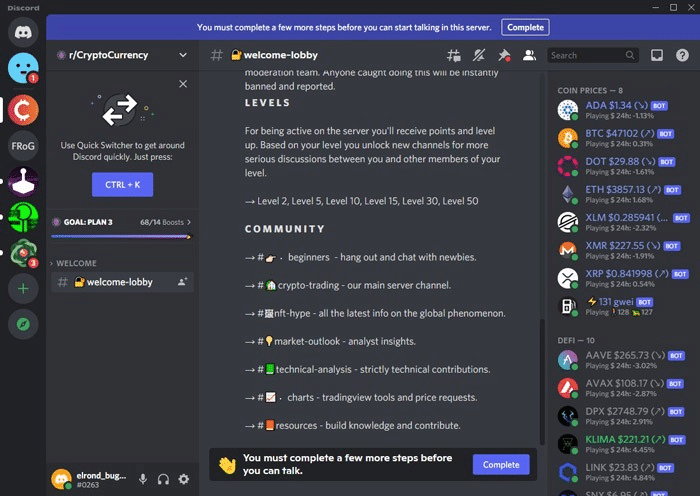 Twitter is followed by Discord groups — a messaging software created primarily for gaming groups.
Creating your online community is as simple as starting a server and inviting friends. For example, the crypto project you're now involved in may have a Discord group. You may learn about new cryptocurrencies and projects by joining any Discord channels. In addition to the official currency channels, alternative groups list new currencies, upcoming presales, ICO, and debate current crypto trends and harmful projects.
Final thoughts
We're confident that there is a slew of more websites, forums, YouTube channels, and social media profiles dedicated to the discussion of new cryptos and those listed here. If you know of a good source for new crypto users, please share it in the comments section below.