Forex Robotron algorithm is a fully automated system that works on the MT4 platform. The robot comes for an asking price of $299. The developer openly claims that it does not use grid and martingale strategies. To find out if the system is profitable and we can get a good output, we will see all of the robot's features and review them in our article.
Is Forex Robotron good?
Forex Robotron is not a good system as it does not have a suitable drawdown. The system's asking price is too high for the risk we are taking while implementing it on our charts.
Features of Forex Robotron
Forex Robotron has the following features:
It does not use grid martingale and hedging strategies.
The robot works on most brokers.
There are free lifetime upgrades and support.
Step by step instructions are available for those.
The system is tested with real-time trading conditions.
| | |
| --- | --- |
| Trading Terminals | MT4 |
| Strategy | N/A |
| Timeframe | N/A |
| Price | $299 |
| Money Refund | N/A |
| Recommended Deposit | N/A |
| Recommended Leverage | N/A |
| Money Management | Yes |
| Customer Reviews | N/A |
What strategy does Forex Robotron use?
The developer states that the robot works on EURAUD, EURCAD, EURCHF, EURGBP, EURUSD in a five-minute time frame. It trades on 21-23 GMT, and from the history present on Myfxbook, we can observe a slight bit of martingale involved. The take profit is quite small, and the average trade duration is 1 hour 21 minutes. This refers to a day trading methodology.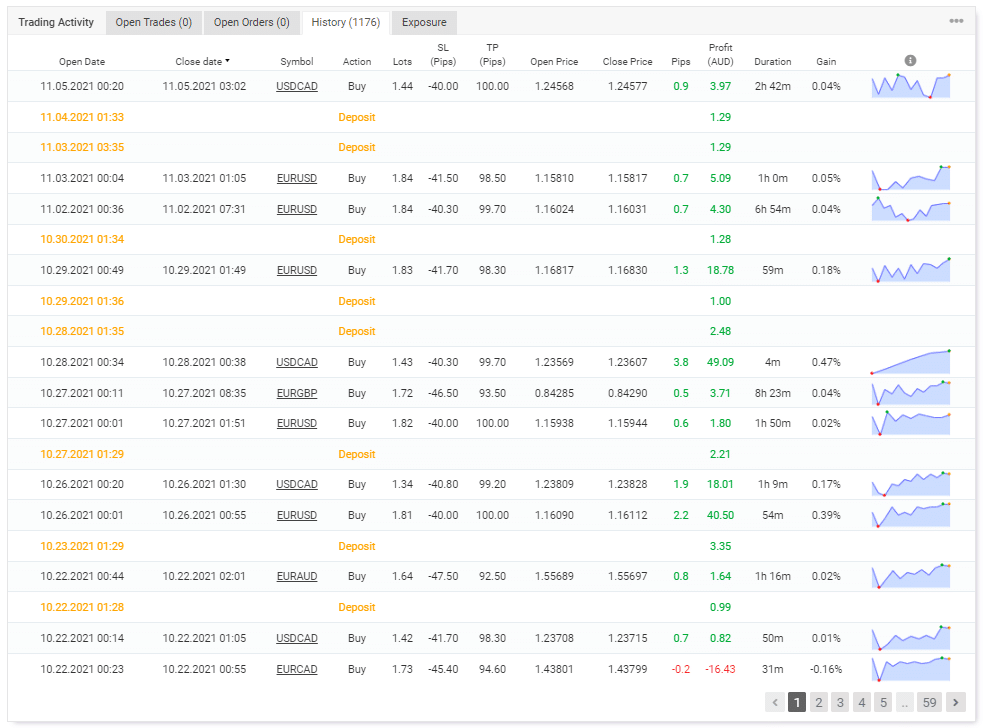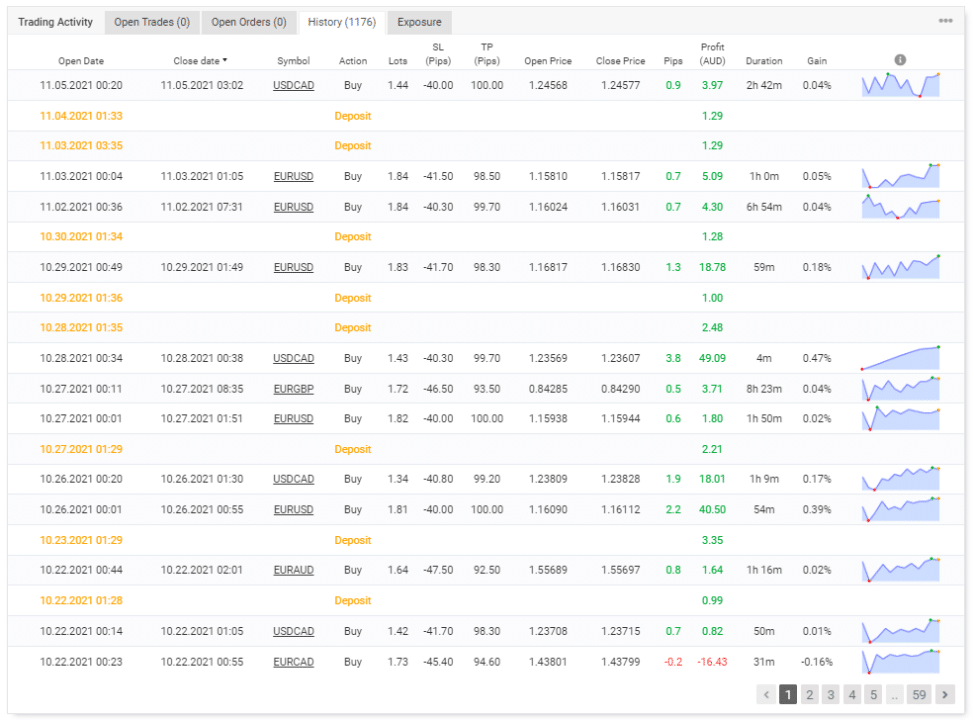 Backtesting vs live trading results
Backtesting results are available for EURAUD. The relative drawdown was around 53.90%, and the winning rate was 94.43%, with a profit factor of about 3.08. All the tests were done on the 5 minutes chart with a starting balance of $5000. The robot tanked an average profit of $356542.36 during this period. There were 2099 trades in total in which the best trade was $11283.7, while the worst one was -$24746.88.

Live trading results are available on Myfxbook, which show performance from April 01, 2019, till the current date. The robot had an average monthly gain of 6.44 with a drawdown of 57.21%. The value of drawdown is high, giving a bad risk-reward which means it can have a margin call in the future. There were 1163 trades in total, with 604.24 lots traded. The expert advisor traded with a winning rate of 81% with a profit factor of 1.66. The average winning trade was $19.97, while the worst one was -$52.62.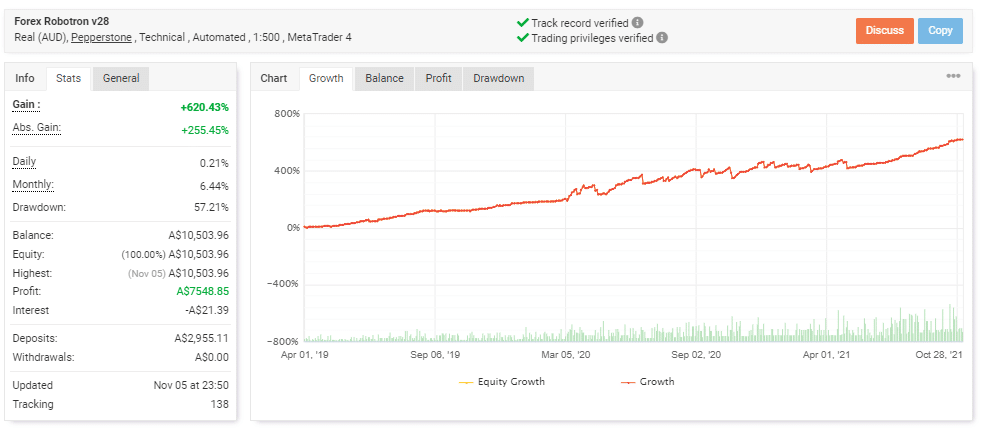 The core team
The developers keep us blind when it comes to finding out their whereabouts. This type of approach raises even further concerns about their transparency and leads us to believe that they might be scamming customers.
There is a general discussion about the product on Forex Peace Army. One of the users states that the robot is only losing and cannot find out any winning trades. After one month of testing the product, he was not impressed.