Jet Trader Pro is an expert advisor that can execute orders on the market completely automatically. The robot was designed by LeapFX to help us with opening and closing orders on the MT4 terminal. LeapFX is a pretty-known developer among the Forex-related community. The developers insisted that the system can consistently beat the market.
We have an offer of two packages. The first package is a year subscription coming for $347. If you decide to buy a copy, it will cost you $697. The package includes some features like free updates and upgrades, support, settings, Full Jet Trader Pro software, and a 30-day refund policy.
Is Jet Trader Pro good?
The robot provides consistent profits on the market. This means that it can work under various market conditions for months.
Features of Jet Trader Pro
The presentation provides various information with extended explanations about how the system works and, most importantly, how we have to work with it. So, we have systemized everything in the following list:
The system provides us with hands-free automatic orders execution.
We can trade on the MT4 terminal only.
It's possible to work with a EURUSD cross pair.
The system knows how to cut out drawdowns.
We may start working without any experience in trading on the Forex markets.
The advisor can execute orders with risks that we'd like to work with.
The system executes orders with two settings packages.
We have no extra explanations about these packages.
It can cover us with placing SL and TP levels to protect our orders from the sharp market moves.
We can rely on email-based support.
The system can be customized.
The developers are consistently updating the system.
| | |
| --- | --- |
| Trading Terminals | MT4 |
| Strategy | Hedge, Grid, and Martingale |
| Timeframe | N/A |
| Price | $347 (subscription), $697 (lifetime) |
| Money Refund | 30 days |
| Recommended Deposit | N/A |
| Recommended Leverage | N/A |
| Money Management | Yes |
| Customer Reviews | No |
What strategy does Jet Trader Pro use?
The robot uses a Grid and Martingale strategy combo. From time to time, the system works with a Hedge strategy, opening orders in both directions.
We can open orders on the EURUSD cross pair only.
The time frame parameters aren't revealed.
Backtesting vs live trading results
The devs share some screenshots of the past trading results their system achieved. They point out that the robot had a big profit and traded with low account risk.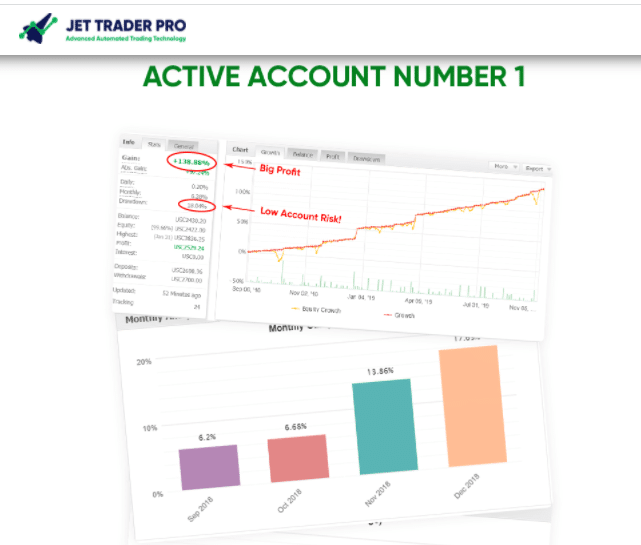 Although the stats look good, we cannot 100% trust it as it cannot be verified.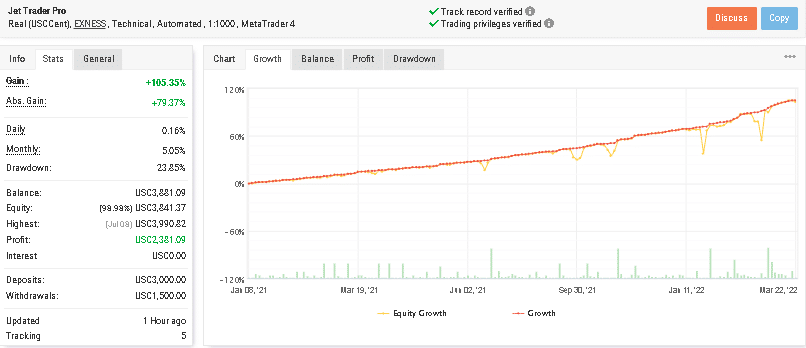 We have a robot that was set to trade on a real account over a year ago. The broker was chosen as EXNESS. The advisor executes orders automatically with 1:1000 leverage on MT4. The account has a verified track record. It was created on January 08, 2021 and was deposited at USC3,000. Its total gain is 105.35%. The peak drawdown was 23.85%. It's a good sign.

Out of 429 orders performed, the system could win 323, representing a win rate of 75%. An average win is 34.27 pips when an average loss is -83.52 pips. The robot holds a trade open for 4 days on average. The profit factor is good as well‒2.38.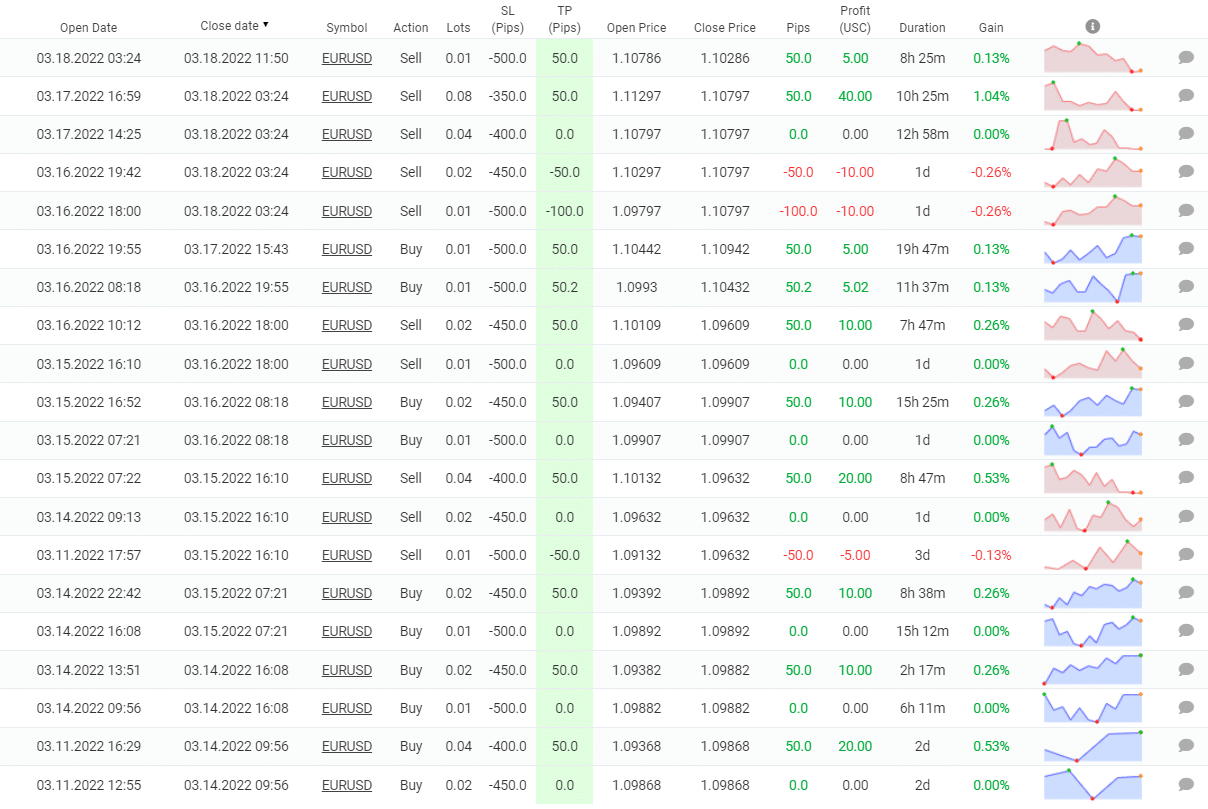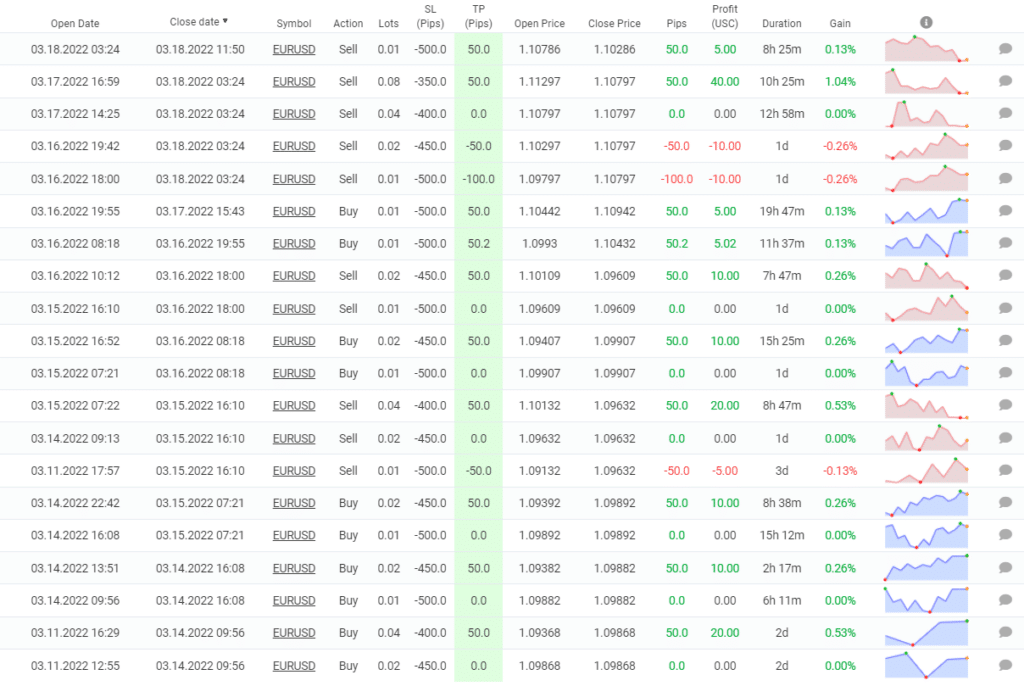 It tardes with fixed stop loss and take profit levels. Also, a Martingale approach is applied on some orders.


The developer provides a solid level of transparency, so we can see open orders that are floating on the market.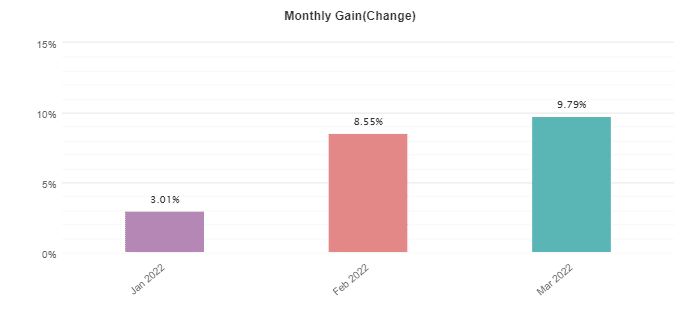 The advisor keeps providing profits this year.
The core team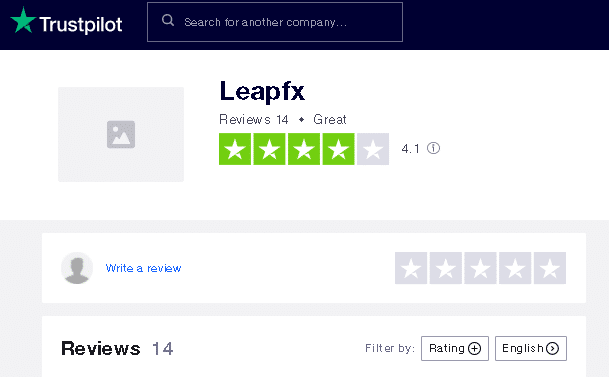 We have a company profile on Trustpilot deployed. There are 14 testimonials written that form a 4.1 rate.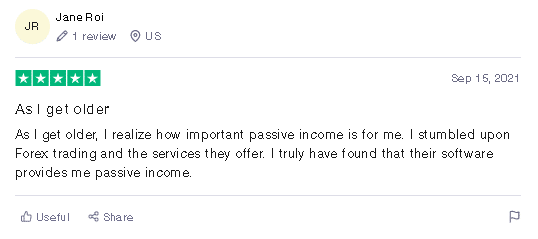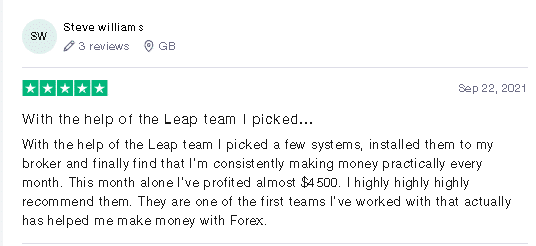 Different former clients recommended the company's services to us. So, it's a positive sign.