News Scope EA Pro can trade on the M1 chart on possible news events. The algorithm comes with news and other filters to protect a trader's account from possible casualties while accessing the volatile market. The developer presents us with the backtesting and live records, which we will review in this review to see if the system trades with a low drawdown and is suitable for our account.
Is the News Scope EA Pro good?
News Scope Pro EA can only work when there is not enough delay and slippage on trades which is rare during news events. Traders have to be careful with the use of the product.
Features of News Scope EA Pro
The algorithm has the following features:
It has a money management system in place
Backtick detection for exiting trades
Time and news detection
Email and push notifications are available
| | |
| --- | --- |
| Trading Terminals | MT4 |
| Strategy | News |
| Timeframe | M1 |
| Price | $117 |
| Money Refund | 60 day |
| Recommended Deposit | N/A |
| Recommended Leverage | N/A |
| Money Management | Yes |
| Customer Reviews | N/A |
What strategy does News Scope EA Pro use?
The developer states that the robot trades during events on multiple currency pairs at the M1 chart. It scalps the market by catching spikes that occur in a particular direction during volatile market conditions. There are multiple filters in place to help protect from losses during an unfavorable market environment. From the history of live records, we can see that it can place a high stop loss on trade and use virtual take profit to exit the market. The average trade duration of 1-minute points at a scalping approach.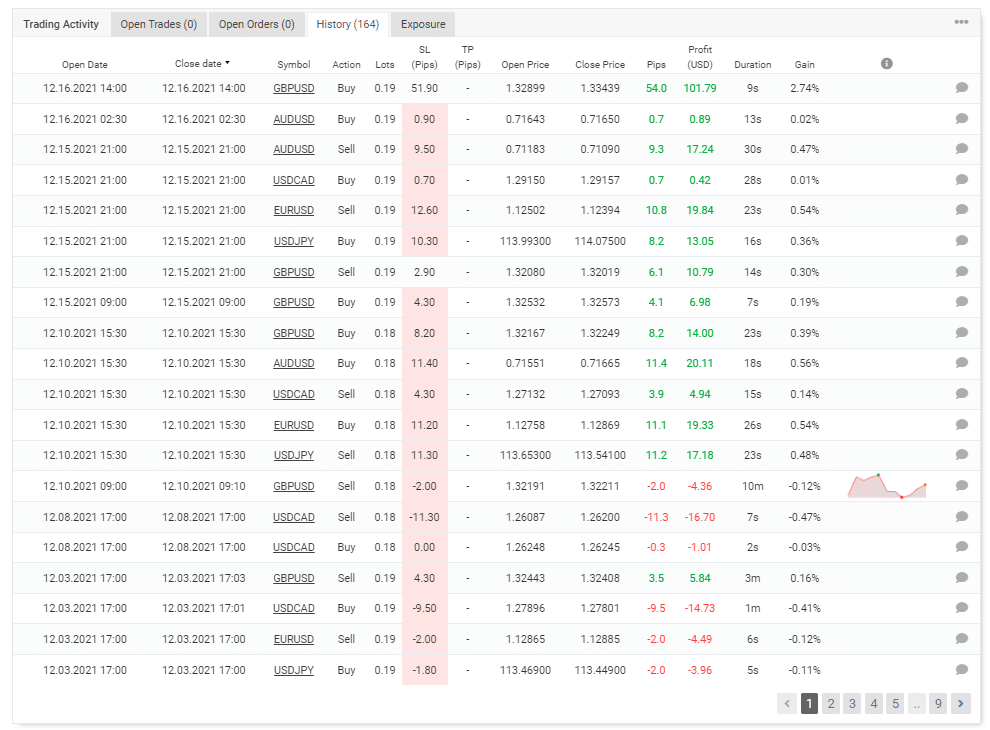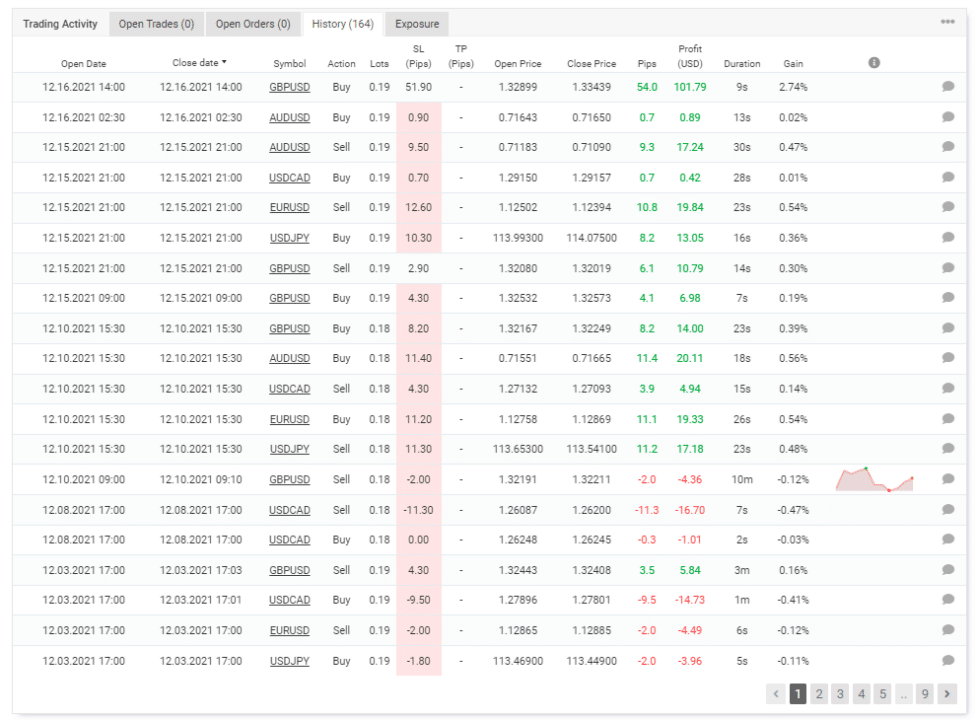 Backtesting vs live trading results
Statistics are available from 2016 until 2020, during which the robot had a maximum drawdown of 4.39% and turned an initial deposit of $5000 into $19236.95. It had a winning rate of 72.62% with a profit factor of 6.82. The average amount of profitable trades was $118.04, while the average amount of losing deals was -$45.94. There were a total of 263 trades executed during this period.

Verified trading records are available on Myfxbook. We have a performance from January 28, 2021, till the current date. For that period, the robot has made an average monthly gain of 2.2% with a drawdown value of 8.22%.
With a winning rate of 60%, the algorithm had a profit factor of 2.03. In a total of 163 trades, the total gain was 27.04%, where the best execution turned in $101.79, and the worst was -$38.48.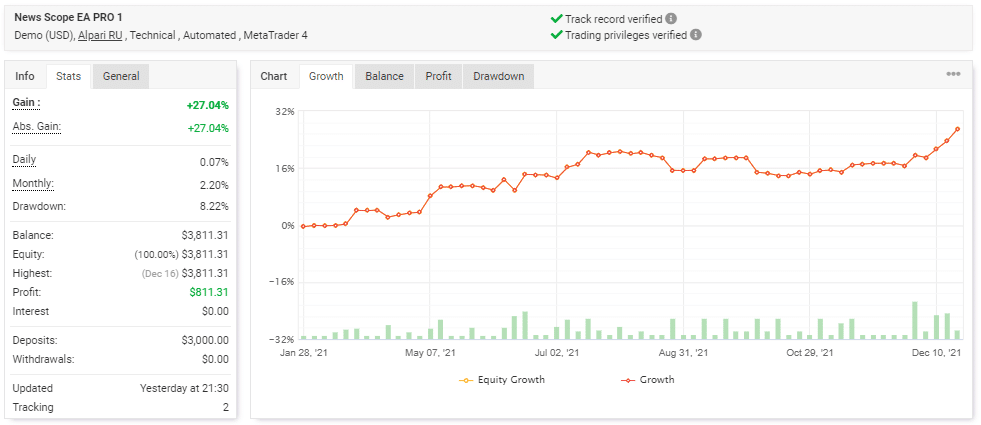 The core team
There is no information on the names and experiences of the developer behind the product. The company does not declare their whereabouts as well.
There is only a single review present on Forex Peace Army, which was posted back on July 27 2013. The trader states that he is testing one of the robots from the company and will provide feedback later on.