Investing has become much more straightforward and convenient compared to the past due to the availability of micro-investment apps. Their unique features, such as smart deposits, low-cost management, and automated financial planning, have revolutionized the investment sphere.
Betterment is one of the most prominent robo-investment apps with a wide range of tools and options. According to its official website, the platform currently caters to more than 700k customers and has around $32 billion AUM.
So, do you want to know whether Betterment aligns with your preferences and investment goals? Read this review to get an idea about the specifications and limitations of the Betterment app.
How does the Betterment app work?
Launched in 2008, Betterment is the founder of robo-advisor investment platforms. The app provides hand-off investment services and utilizes automated tools to develop and manage investors' portfolios. Moreover, the app entertains both long-term investing and regular savings or spendings.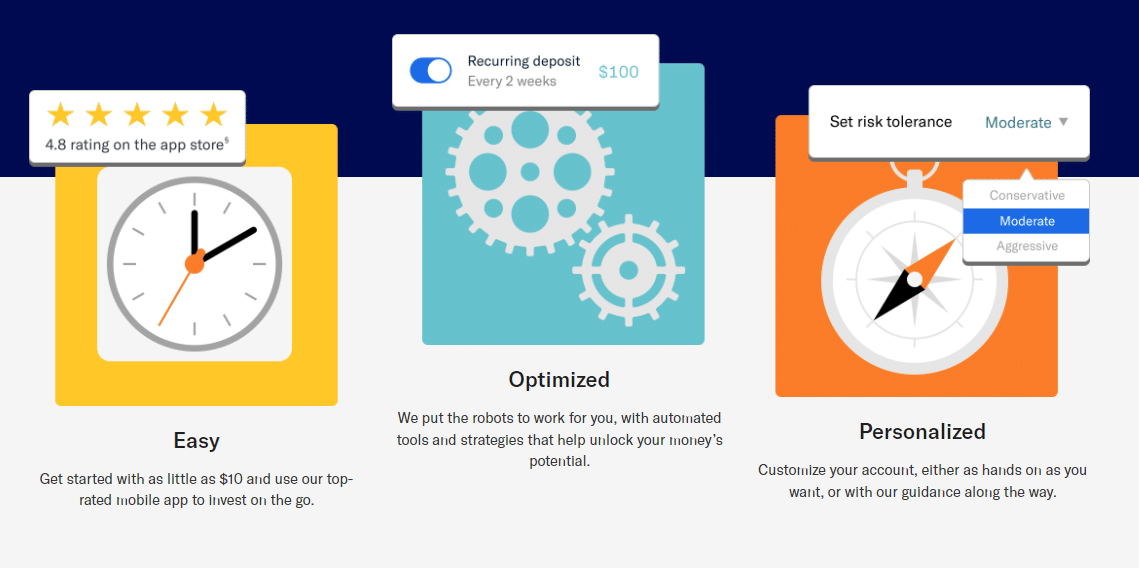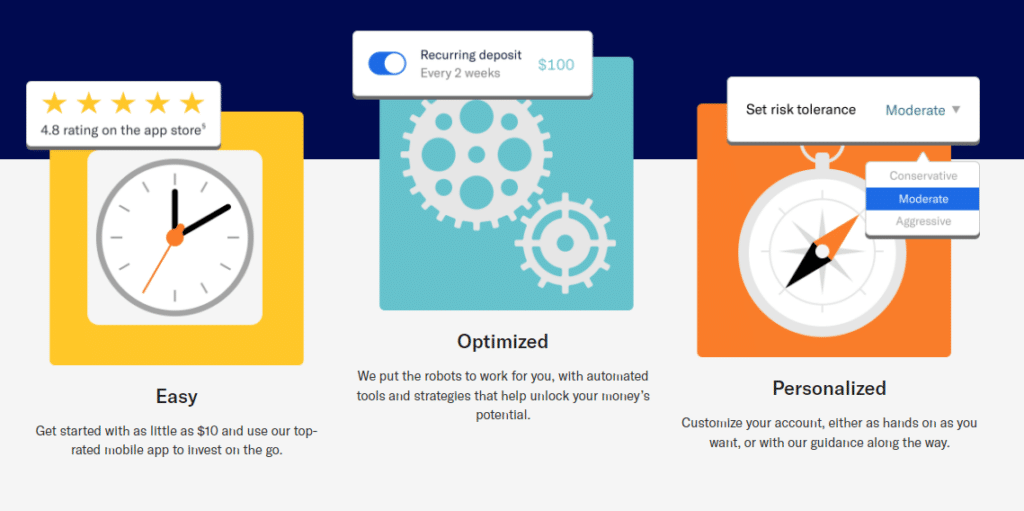 Users can specify their financial goals on the platform, and resultantly Betterment would present a specialized portfolio according to their relevant needs and risk tolerance. Moreover, various portfolios are available with significant diversification, incorporating low-cost ETFs and mutual funds.
In addition, the app offers a comprehensive picture of their client's financial standing by assessing the data and cash flow from user-linked accounts.
Features of Betterment investing app
Below we have listed some of the details and features of this investing app.
Cost and fees
The standard Digital account has no account minimum and charges an advisory fee of 0.25%. Digital customers get access to all essential features of this platform, including portfolio management.
On the other hand, Premium has an advisory fee of 0.40% with an account minimum requirement of $100k. Premium customers enjoy unlimited financial assistance from the CFPs in addition to basic features.
The average expense ratio range of ETFs selected by Betterment is around 0.07%- 0.17%, though there might be ETFs with higher expenses in some portfolio types.
Reasons to get this app
Betterment offers a variety of services that have made it a top-rated investment app among investors.
Portfolio types and socially responsible portfolio
Standard Portfolio incorporates low-cost ETFs and a mixture of funds related to the twelve standard asset classes. However, the platform is offering other customized and optimized portfolios as well, including Socially Responsible Investing, Blackrock Target Income, Flexible Portfolio, Innovative Technology Portfolio, and others.
Socially Responsible Portfolio takes investing to the next level by integrating stocks of companies working for environmental, cultural, and climate betterment. In a nutshell, SRI investing allows you to support ESG companies and uphold your values through cost-effective ETFs.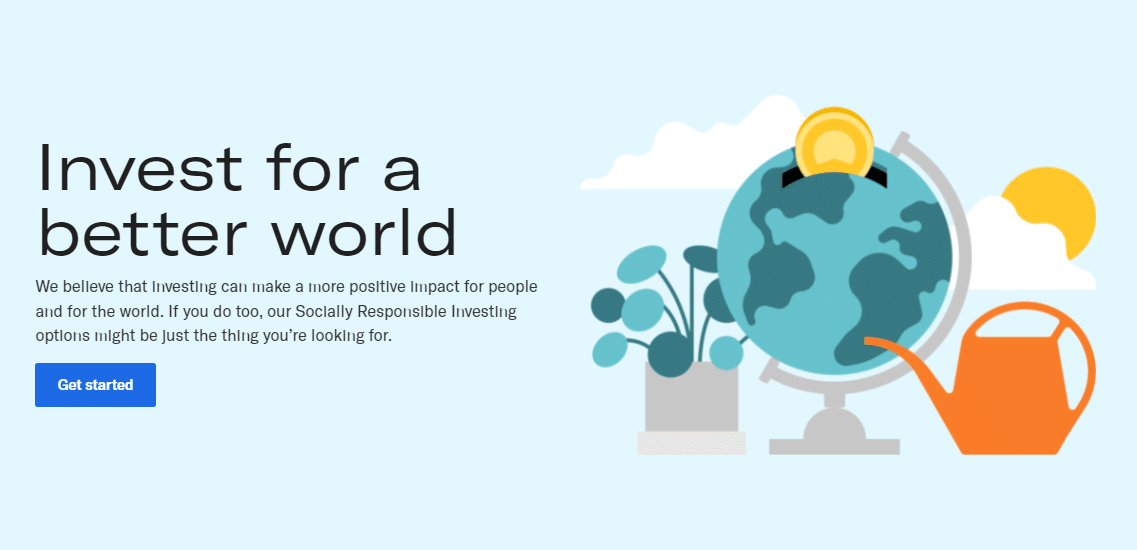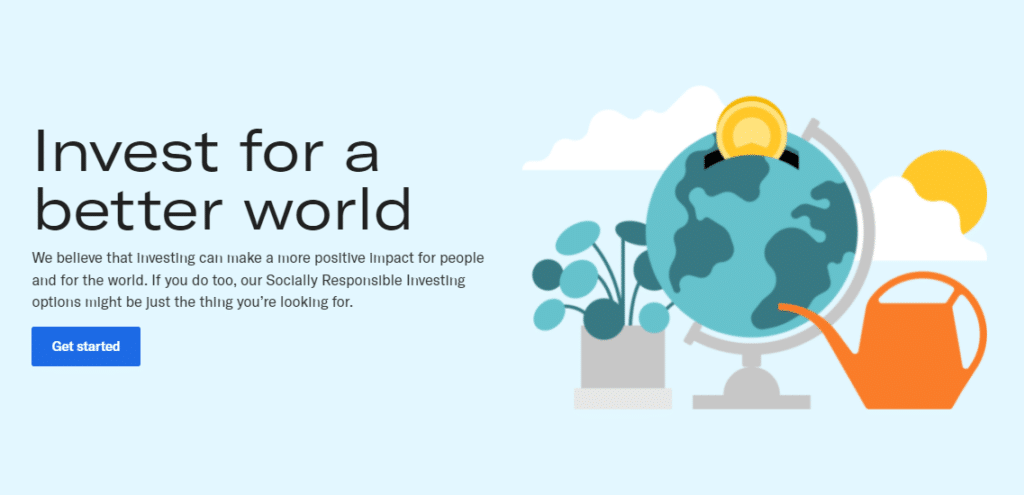 Betterment imparts human-financial advisory services to its clients. Digital tier users can connect with certified financial planners to get started with Betterment and discuss broader investment plans.
Premium users get free unlimited sessions with CFPs; however, standard customers need to pay $199 to $299 for personalized advisory services.
The app users enjoy cashback rewards on various online and in-store purchases. Moreover, the platform optimizes user experience by giving discount offers according to an individual's cash flow, spending, and location.
In addition to the regular deposit option, the app allows its users to set recurring and automated deposits to their relevant accounts.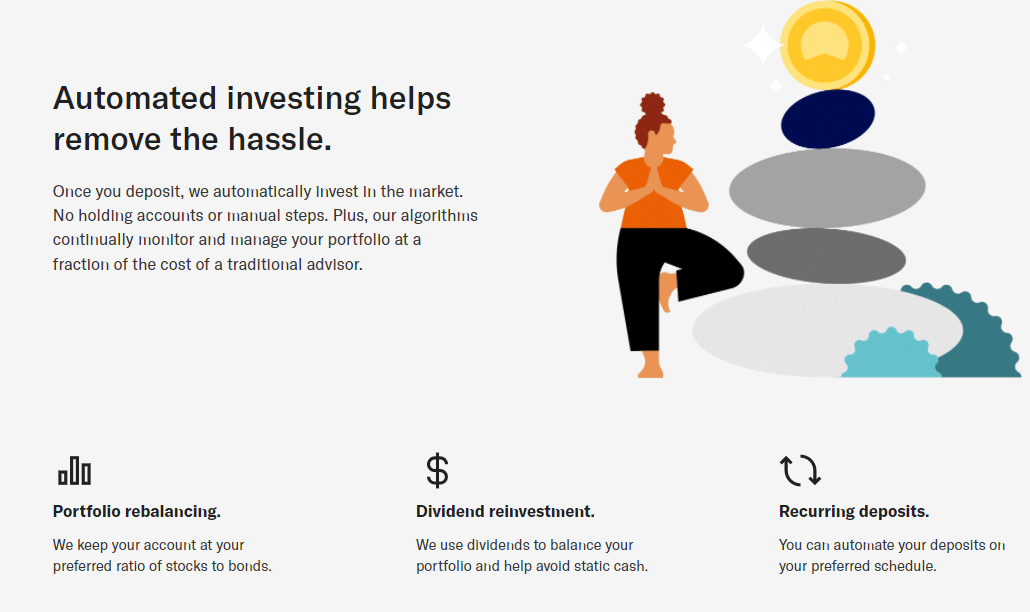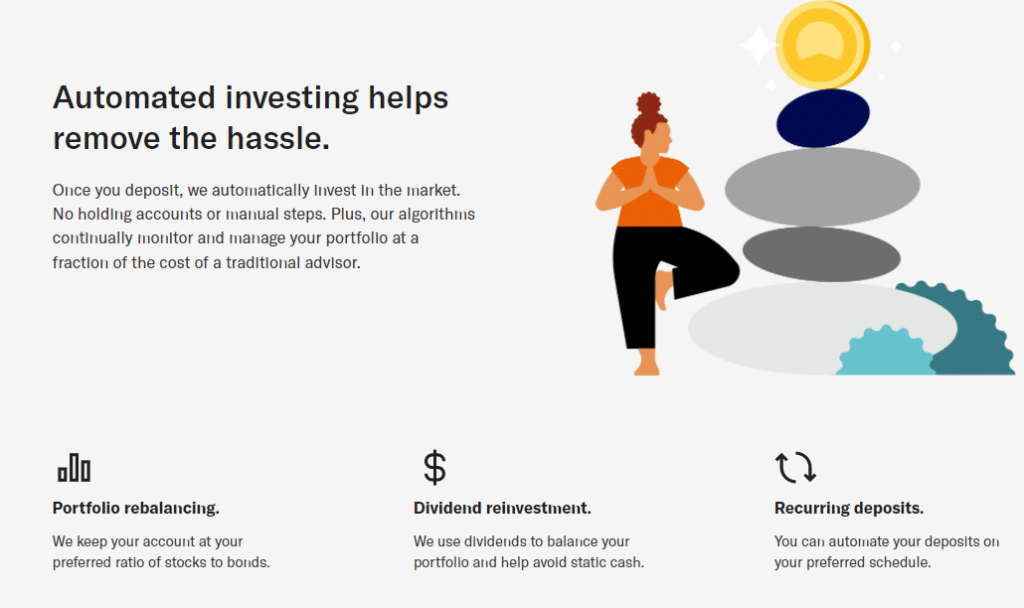 Betterment limits the tax burden by employing tax-loss harvesting techniques to the investors' portfolios. The automatic portfolio rebalancing reduces the tax bills and maximizes gains.
In addition, the app provides a tax-coordinated portfolio that spreads out the investments among taxable and tax-advantaged accounts.
How to use it?
t asks its clients a series of questions about their monthly income, debts, age, and future goals to draft a specific portfolio. The platform utilizes automation tools to allocate assets according to individual objectives and risk appetite.
The app allows the users to determine their saving goal from the available goal options. The categories mainly include retirement savings (traditional, SEP, and Roth IRAs), emergency fund or safety net, major purchase, and standard long-term investing.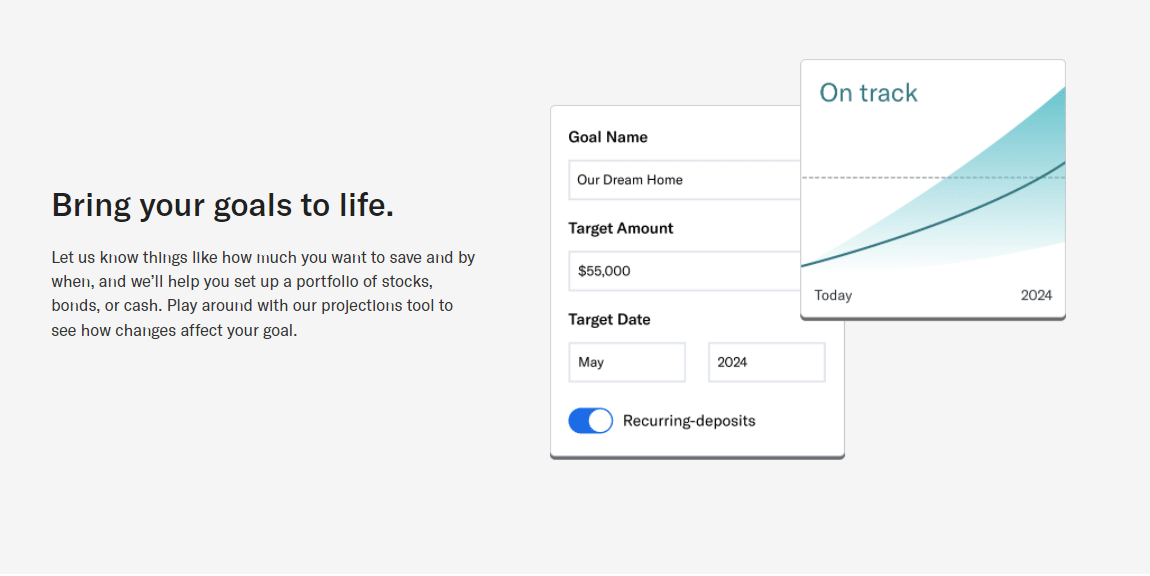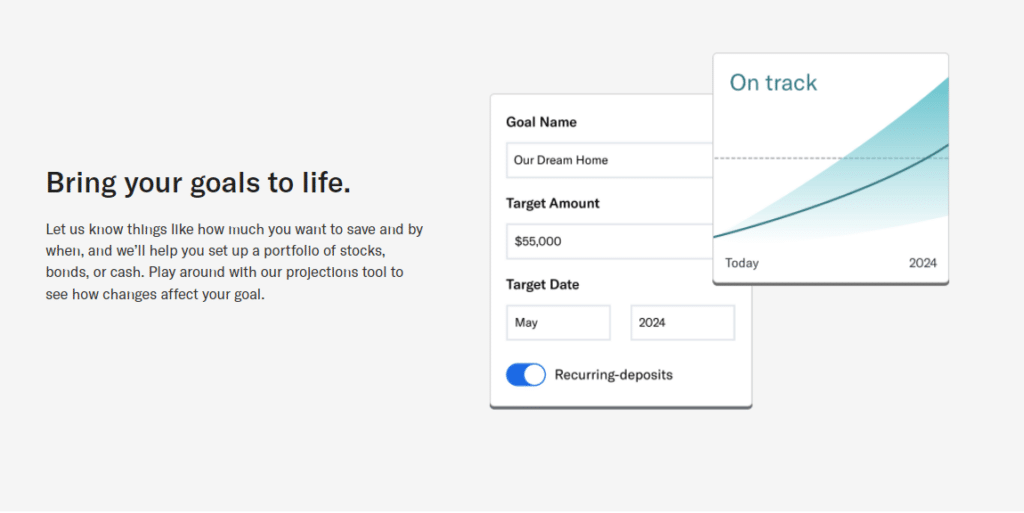 Moreover, the Betterment Cash Reserve account is the platform's popular savings account that delivers around 0.30% APY without any restriction on monthly transactions. FDIC provides insurance of up to $1 million on this savings account.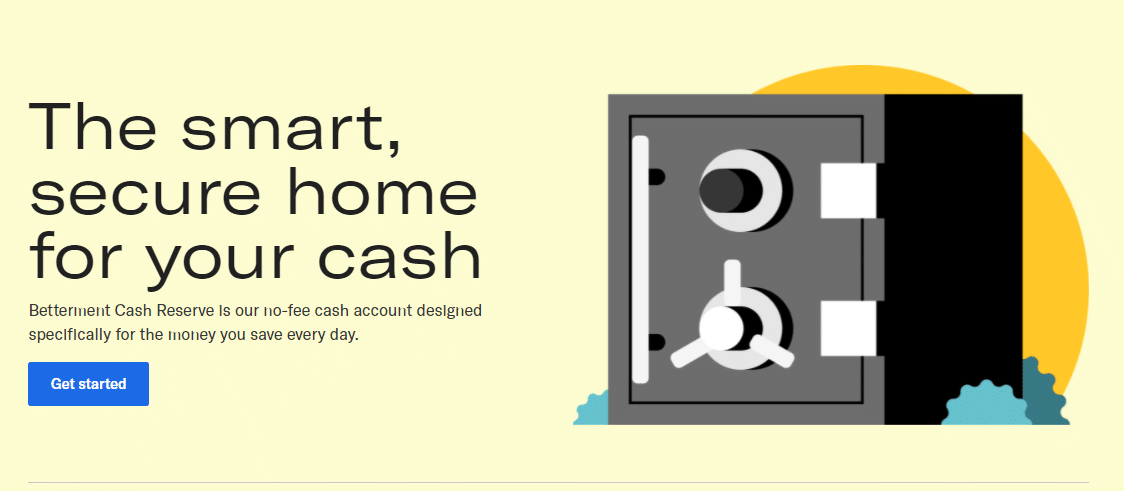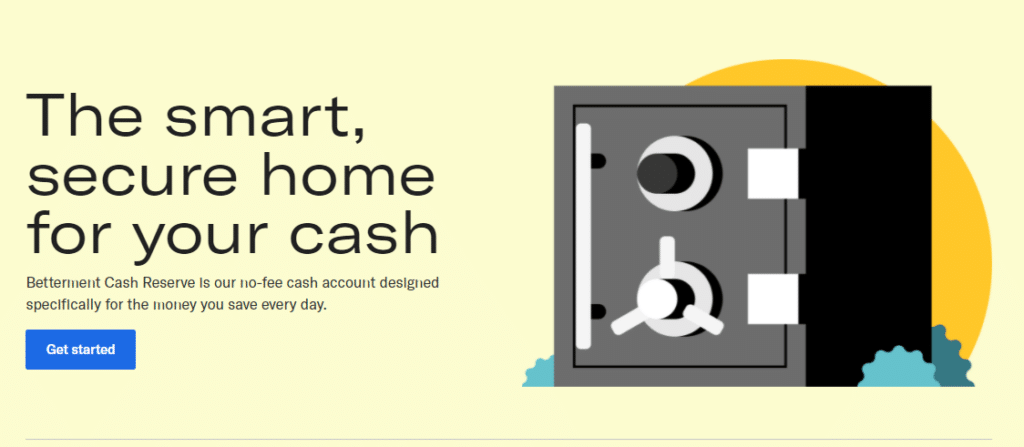 In addition, a Betterment Checking account works like a regular checking account and comes with a Betterment Visa card. There are no maintenance fees, and FDIC provides insurance of up to $250k for the account balance.
You can also link the Cash Reserve and Checking accounts with the automatic 'two-way sweep' feature that moves the extra money from checking to the reserve account for maximizing gains.
How to open an account?
Opening an account with the platform is straightforward, with no minimum account requirements. You can sign up by filling in personal details, income, age, and social security number.
Afterward, you need to pick a savings goal and a relevant investment account. The robo-advisor platform would then design your portfolio, keeping in view your long-term or immediate goals, and also allows you to select from customized portfolios.
How much could you save for one year?
Betterment app efficiently manages and directs your cash to better places; however, the annual returns mainly depend on your investment duration, deposited money, and financial goals.
Different portfolios can dispense diverse gains and losses as they are available in conservative, moderate, and aggressive categories. Nonetheless, the average one-year saving amount can range between 5% to 20%, depending on the type of investor.
Pros & cons
We have discussed some of the prominent advantages and drawbacks of using Betterment investing services.
Pros
Cons
Addition of goals
The app allows setting up goals that can boost investors' commitment and saving routine.
Expensive human advice
The CFP session costs are relatively higher for low-capital investors.
Customized portfolio
Investors can choose from a collection of exciting portfolios and do not face compulsion to select a specific portfolio.
No loans
The app does not provide any borrowing or loan services against your account balance.
Two-way sweep
The two-way sweep tool effectively utilizes the idle cash sitting in the checking account.
Not suitable for active investors
The app is a robo-advisor and provides automated financial management that can be unsatisfactory to active investors.
Final thoughts
Betterment is a leading robo-advisor that has lowered the investing barriers with its user-friendly interface and low-cost investing. This platform's most prominent and valuable features are a goal-oriented approach, unique portfolios, automated deposits, savings and checking sweep, and tax management.Complex portfolio options and high-cost financial advice may deter some investors from using this app. However, its automation services can be excellent for millennials and young investors who do not regularly track and control their investment capital.