FX Oxygen is an expert advisor that was specially designed to make profits on Forex. The presentation is short and not informative enough. It has only general explanations about how we have to use the robot and lacks info on settings and detailed product description.
The price for a single real copy was $295. Now, the system is offered with a discount and costs $210, but there's a term that it's only for 500 copies. There's a 30-day refund policy applied to cover us if we don't like how the system works.
Is FX Oxygen good?
Trading results showed that the robot is dangerous to our account. So, it would be wise to wait and monitor its trading results for the next 3 months or so.
Features of FX Oxygen
We have a little information about how the system is going to function to make us profitable on the real market. Nevertheless, we have systemized it in the following list:
The advisor is a fully-automated trading solution that can help us with opening and closing orders on the MT4 terminal.
The system can provide us with 20% of the monthly profit.
Verified trading results don't prove this claim.
The developers have tested the robot on the 10 years of the broker tick data.
| | |
| --- | --- |
| Trading Terminals | MT4 |
| Strategy | Martingale |
| Timeframe | M30 |
| Price | $295 |
| Money Refund | 30 days |
| Recommended Deposit | N/A |
| Recommended Leverage | N/A |
| Money Management | Yes |
| Customer Reviews | No |
What strategy does FX Oxygen use?
The advisor works with a Martingale strategy. Most likely, it's connected with a Trend or Price Action strategy.
We can open orders only on EURUSD and USDJPY.
The system can trade on the M30 time frame.
Backtesting vs live trading results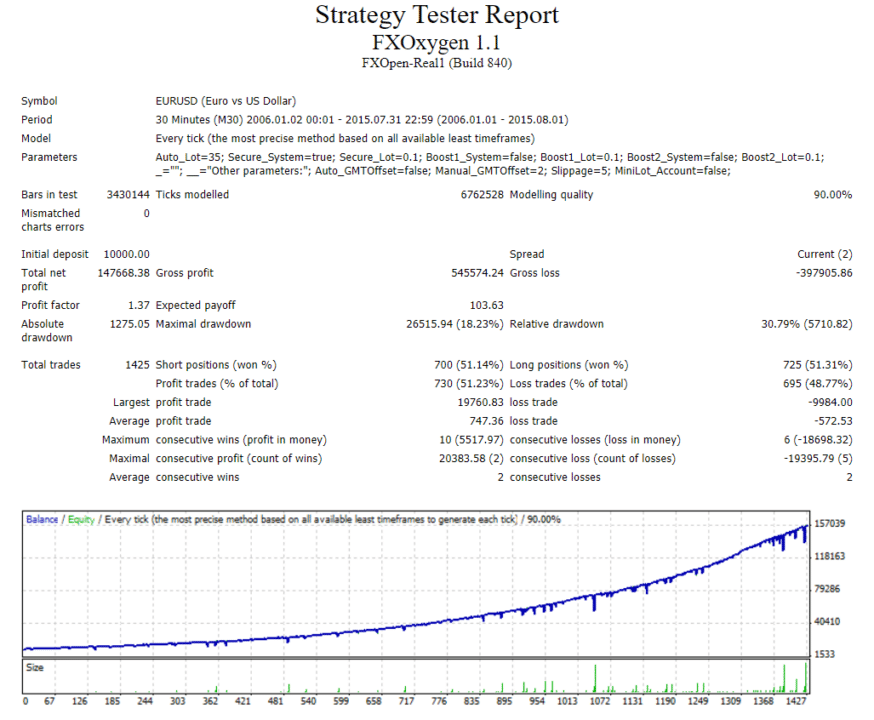 The robot was properly tested on the six-year tick data of EURUSD. The time frame was M30. The modeling quality was 90% with 2-pip spreads. An initial deposit was set as $10,000. The advisor has made $147,668.38 from it. There were 1425 orders traded with 51.14% of the win rate for shorts and 51.31% for longs.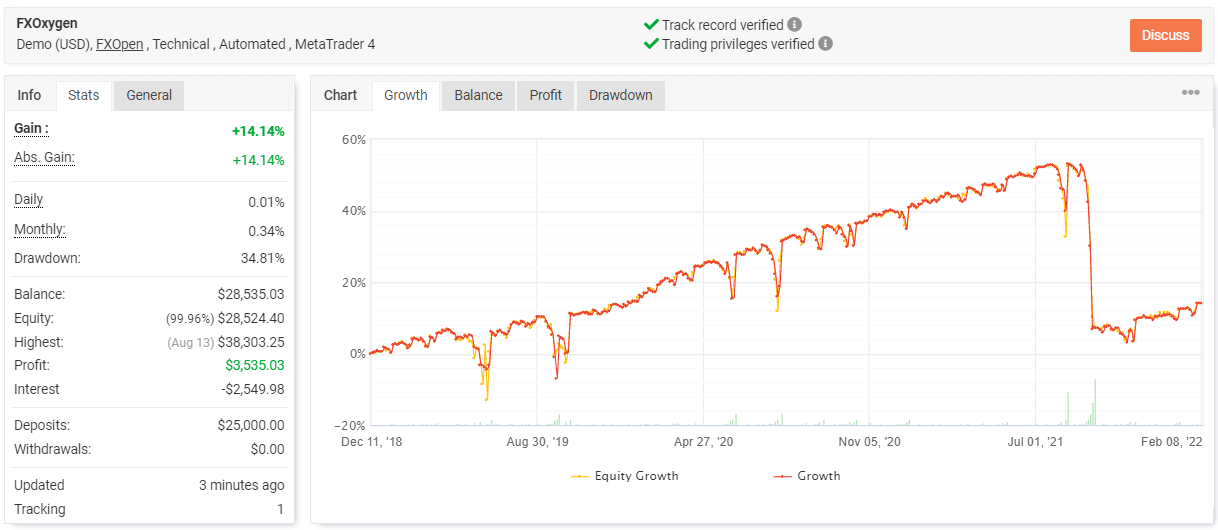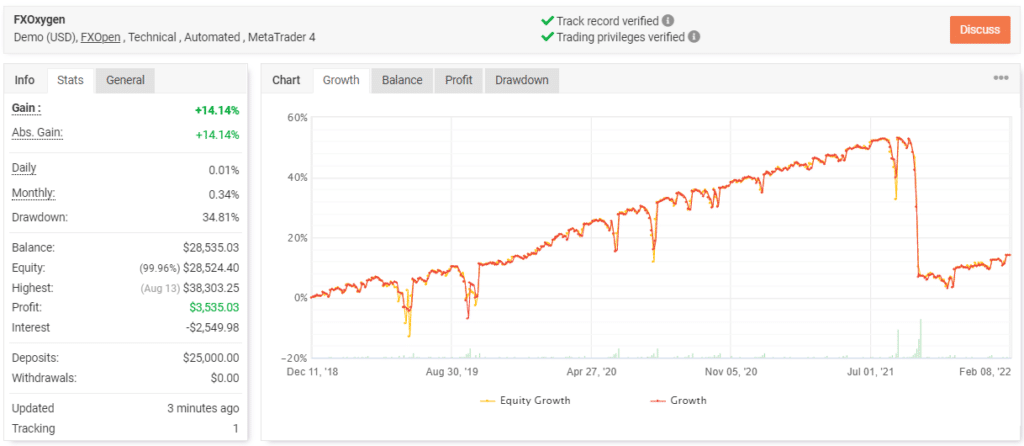 FX Oxygen has been running only a demo account on FXOpen. This means that the developers lose nothing. The system works automatically on MT4. The leverage may be 1:500 or so. The account has a verified track record. It was created on December 11, 2018, and funded at $25,000. Since then, the total gain has become 14.14%. It trades with an average monthly gain of 0.34%.


There were 523 deals closed and 1253.9 pips obtained. An average win is 67.88 pips when an average loss is -62.34 pips. The win rate is 50% for longs and 48% for shorts. An average trade length is four days. The profit factor is 1.06.The good one starts from 1.6.


The directions statistics look horrible.


It works with high risks to the balance. There's an 88.76% chance to lose 10% of the balance.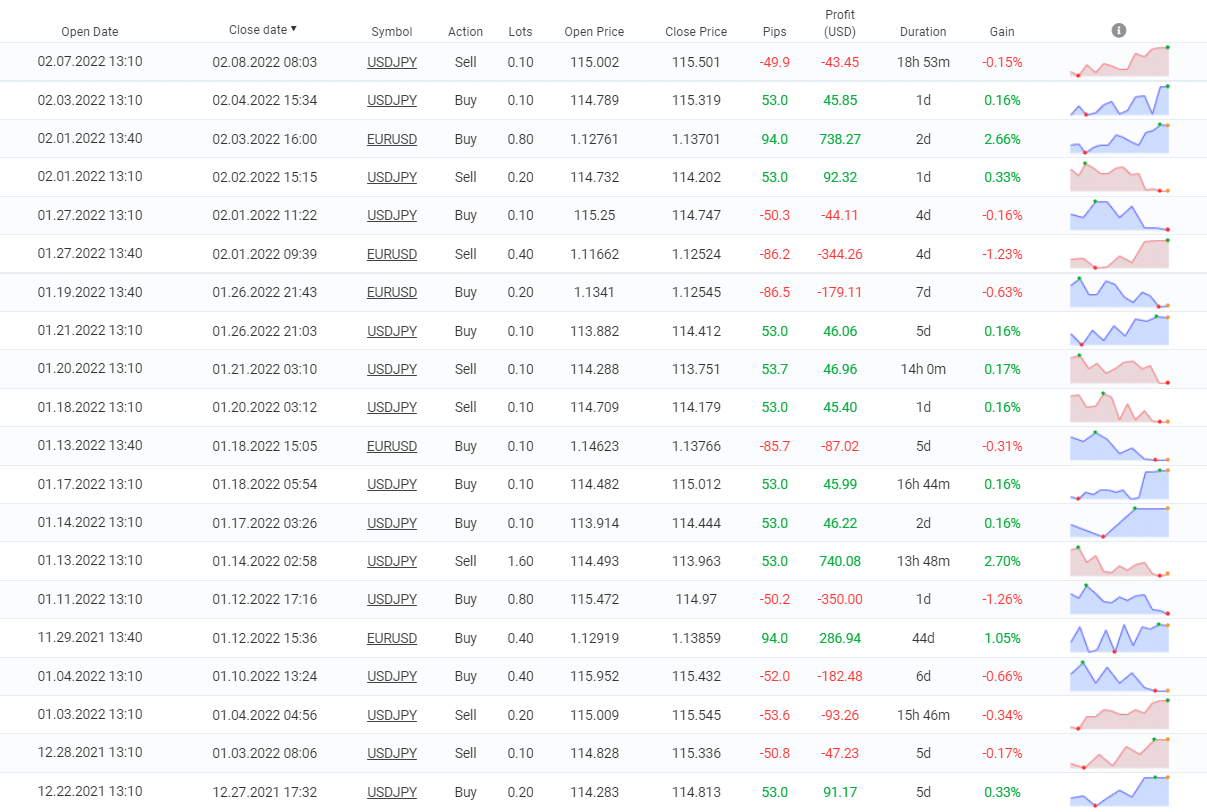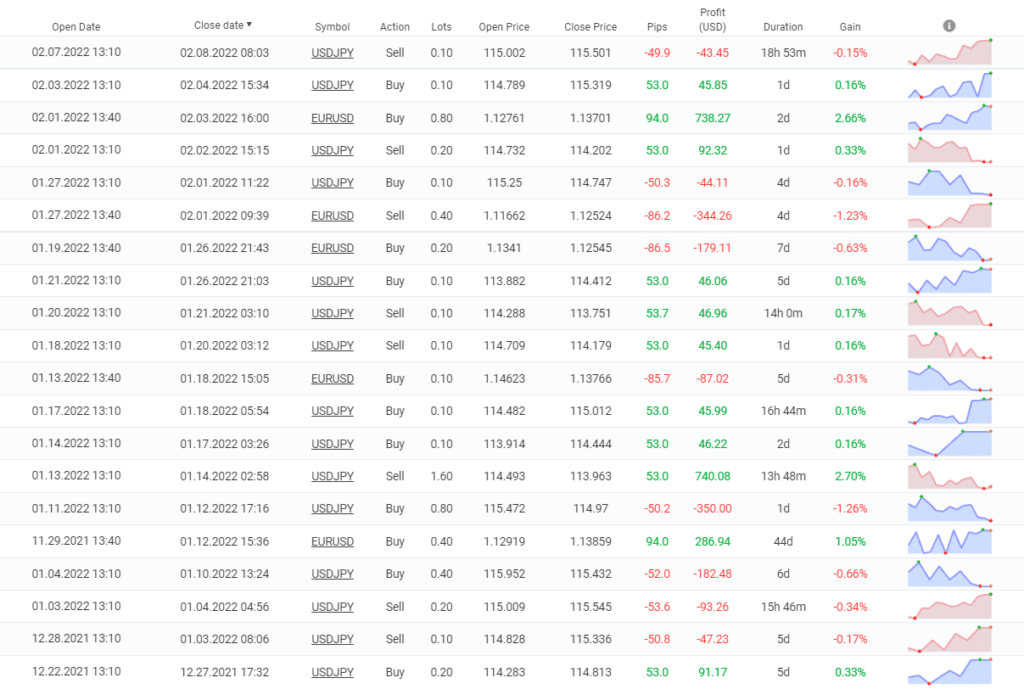 The system uses Martingale to increase lot sizes from 0.10 to 1.60. It's such a big risk.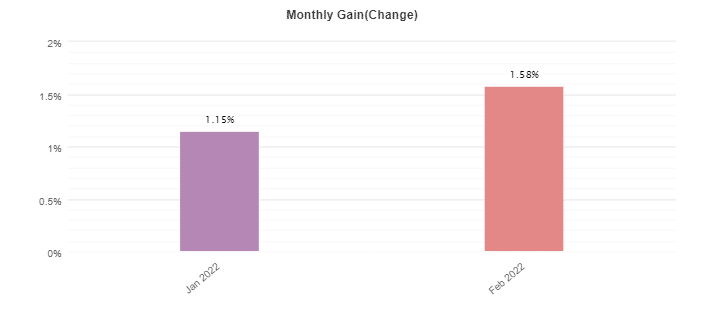 January 2022 was closed with little profits.
The core team
There was a profile on Forex Peace Army. Now, it's removed. It's a rare case. So, we don't know how the system works for clients.