Gold Miner is a robot that manages orders on Forex. It focuses on the single pair–Gold. To understand if this system is profitable we will analyze its trading results, backtest reports, customer reviews, and the other data in this Gold Miner robot review.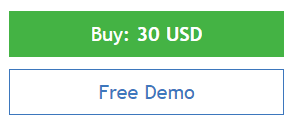 The pricing is simple. We should pay $30 for a real account copy. There are no rental options available.
Is Gold Miner good?
The trading results and a backtest report doesn't look smooth and predictable. So, it's difficult to say that it's a good trading tool to invest right now.
Features of Gold Miner
The developers provided various explanations and details that we systemized in the following list.
The advisor covers us with automatic orders execution.
It seeks for oversold or overbought levels to place an order on the market.
It also uses a Grid of orders to make more profits.
The system has a recovery feature.
So, it sounds like Martingale.
Orders can be closed on Friday not to keep them over a weekend.
It places relevant SL and TP levels to protect orders.
We can work with other indicators on the same account.
There are MT4 and MT5 copies available.
The account type has to be Hedge.
It works with a Trailing Stop Loss feature to protect our profits.
We can get our terminal restarted after the system updates itself.
| | |
| --- | --- |
| Trading Terminals | MT4 and MT5 |
| Strategy | Martingale |
| Timeframe | N/A |
| Price | $30 |
| Money Refund | N/A |
| Recommended Deposit | N/A |
| Recommended Leverage | N/A |
| Money Management | Yes |
| Customer Reviews | Yes |
What strategy does Gold Miner use?
It trades, using a Grid of orders strategy around oversold and overbought positions.
We can work with XAUUSD, GBPUSD, USDCAD, EURUSD, USDJPY, USDCHF, AUDUSD, and NZDUSD pairs.
The core pair to trade is Gold.
The time frame information isn't revealed.
Backtesting vs live trading results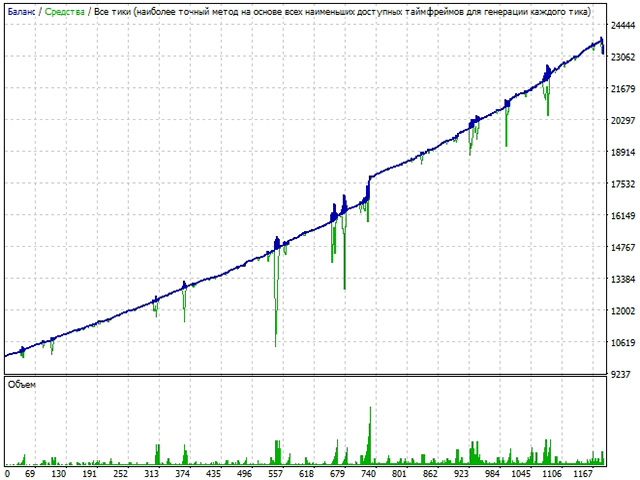 We have only a picture of a backtest report provided. It's noticeable that the robot worked with deep drawdowns and used martingale to recover. 


Gold Moner has been running a real account created on Alpari. The leverage is 1:200. It works with a maximum drawdown of 15.1% and maximum deposit load of 32.9%. The win rate is high–89.7%.


The robot lost March 2022. So, the system doesn't look predictable. 


The system can easily increased lot sizes from 0.02 to 0.17.


There were 107 deals traded. The best trade is $40.30 when the worst trade is -$61.83. The recovery factor is 7.84 when the profit factor is 2.75. An average monthly growth is 66.16%.


The system prefers trading the long trading direction.
The core team


Nguen Nghiem Duy is a developer from Vietnam. He has a year of the MQL5 experience with a 24,328 rate. His portfolio has a 4 out of 5 possible rate based on 57 reviews.