Prop Firm EA is promoted as a safe and profitable system. The devs assure us that the robot doesn't use martingale and trades successfully, attaining monthly profits of between 10% and 20%. As a consequence, you can pass funding firm challenges and receive a fully financed trading account. Even so, we are skeptical about this company's claims. Read our review of the robot to find out why.
Is the Prop Firm EA good?
No, it is not. The strategies used by the EA are very dangerous and hence incapable of generating substantial returns and maintaining low drawdown levels. Therefore, we can say without a shadow of a doubt that this robot is not worth the price.
Features of the Prop Firm EA
| | |
| --- | --- |
| Trading terminals | MT4 |
| Strategy | Top-bottom reverse trading strategy, grid, internal smart indicator signals & news filter |
| Timeframe | N/A |
| Price | $388, $588 |
| Money refund | 14 days |
| Recommended deposit | N/A |
| Recommended leverage | N/A |
| Money management | N/A |
| Customer reviews | Good (17 out of 19 reviews featured on the official website are positive) |
Some other features of the robot include:
Works on both personal and funding firm accounts.
Supports 25 different trading currency pairs.
Comes with a full set up guide.
Works on 10k, 50k, 100k, and 200k USD accounts.
Selects lot sizes automatically based on your fund.
Customer support is available 24/7.
What strategy does the Prop Firm EA use?
According to the vendor, this EA applies a top-bottom reverse trading strategy, along with grid, internal smart indicator signals, and news filter. However, the vendor does not take the time to explain each of the approaches to the public in detail. Therefore, some traders may not find this information useful.
It should be noted that the grid approach is risky for traders. If the market takes an unexpected direction, then the trader can suffer immense losses.
Backtesting vs live trading results
There are no backtesting results. This is weird given how the vendor boasts about the efficiency of the EA's strategies.
Luckily, we have live trading results, and we have assessed them below.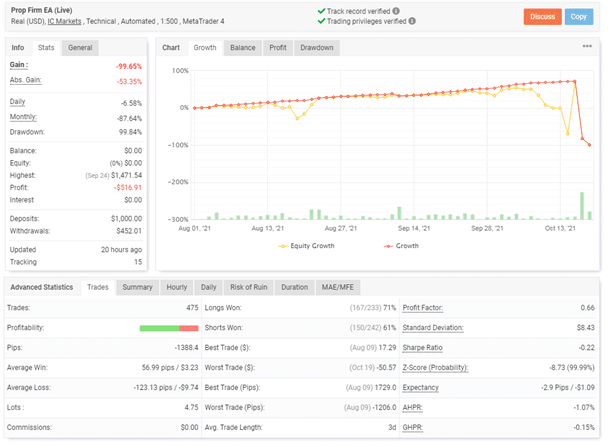 The poor performance of this EA cannot be emphasized enough. In less than three months, it has ravaged this account. Using a deposit of $1000, the robot has completed 475 trades. Unfortunately, they haven't been profitable, as evidenced by a loss of -$516.91. The poor success rates of long (71%) and short positions (61%) further prove that the strategy used is ineffective.
We have a massive drawdown of 99.84%. This means that the account will never recover from the numerous losses made. No wonder $452.01 has been withdrawn. So, the balance is now zero.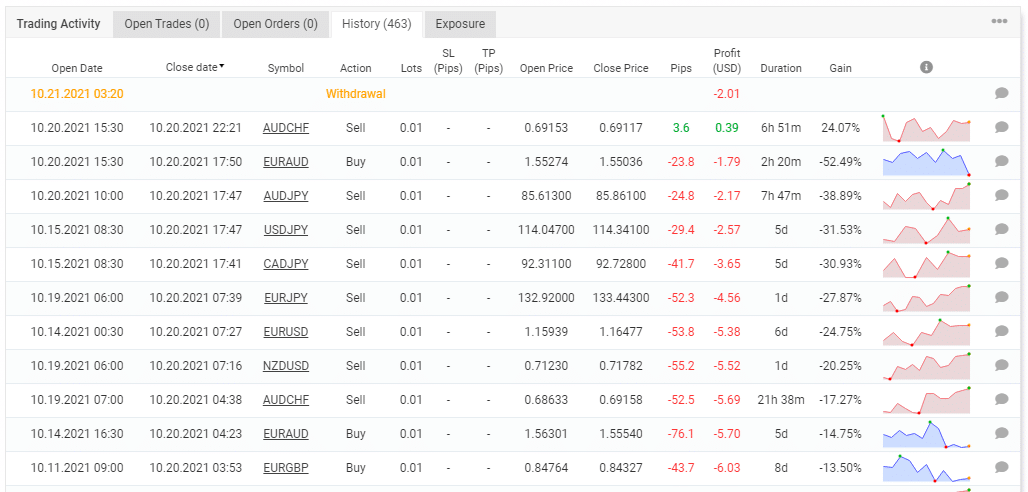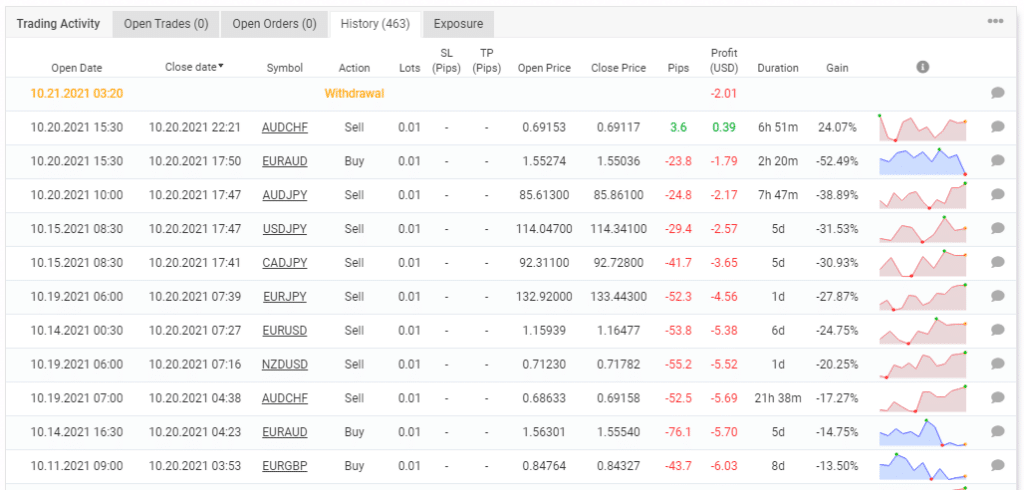 The robot worked on long time frames using fixed lot sizes (0.01). Clearly, the strategy used only attracted losses.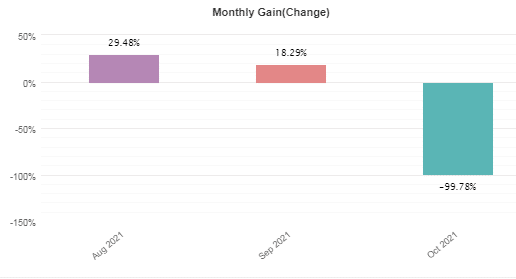 The EA made substantial profits in August and September. However, it made many losses in October.
The core team
Prop Firm EA was created by My EA Academy. The company is renowned for developing several Forex products, including Red Fox EA, Promax Gold EA, and MT Forex Indicator. Unfortunately, the team behind the company is mysterious. The devs' names or profiles have not been disclosed. Therefore, it is easy for traders to suspect the authenticity of the services offered by this company.
Customer reviews
A majority of the traders are happy with Prop Firm EA. However, we feel that these customers spoke too early. They did not take adequate time to monitor the performance of the EA over a longer period. We have noted that many of them gave positive feedback as early as one week after the product was launched in the live market.
Those who commented at a later date, say, a month later, asserted that the robot isn't as effective as purported. It generates high drawdowns and doesn't meet profit targets. These comments coincide with our findings.