NFTs are now in high demand because of their hype. A crypto-asset can be worth any item because of the blockchain technology that makes it possible to make them. People who make art, video games, collectibles, and other things that can't be bought or sold can use non-fungible tokens.
In 2021, the NFTs industry and digital collectibles (DCs) set a new record for sales, which was almost $12 billion.
During the recent rise in cryptocurrencies like Bitcoin, NFTs have made money. It can be seen that NFTs have attracted a lot of money from entrepreneurs, celebrities, and people who like crypto worldwide. This article highlights the top five NFT stocks for profit-making in 2022.
Can you make real money with NFT stocks?
Yes, it is possible. Anyone, not just creators, can sell NFTs. Confident investors and entrepreneurs treat NFTs similarly to stocks, profiting from purchase and sale. As with creating your own NFTs, you can quickly sell an existing collection if you no longer require it on the NFT market. You will skip only the minting process.
Timing is critical while trading NFTs. When to sell a non-fungible token is not a one-size-fits-all decision. You may have a decent understanding of this by conducting some web and market research.
How to earn with NFTs?
Selling NFTs on the market is one of the most common ways to make money. OpenSea and Axie Marketplace are two options you can buy and sell these NFTs, but there are many other places you can do this.
When you make NFTs, you can rent them out. This method has been around for a while. Renting an NFT means giving it away for a set amount of time in exchange for money.
Even if the digital asset is sold to someone else, the original inventor will still earn it through passive life royalties. Once the inventor sets the rules, you will keep getting royalties for the rest of your life if someone buys an asset that you made.
How to start with NFTs?
You'll arrive at the screen where you produce an NFT after linking your wallet to the market.
Before we begin creating our NFTs, a word about collections — platforms facilitate the creation of collections, which are essentially what they sound like. To create multiple NFTs, you can use a collection – on the Rarible NFT creation screen; you can create one to which the NFT you're creating will be added.
In OpenSea, click on your profile image in the upper right corner, then pick My Collections > Create a collection.
Funko Inc. (FNKO)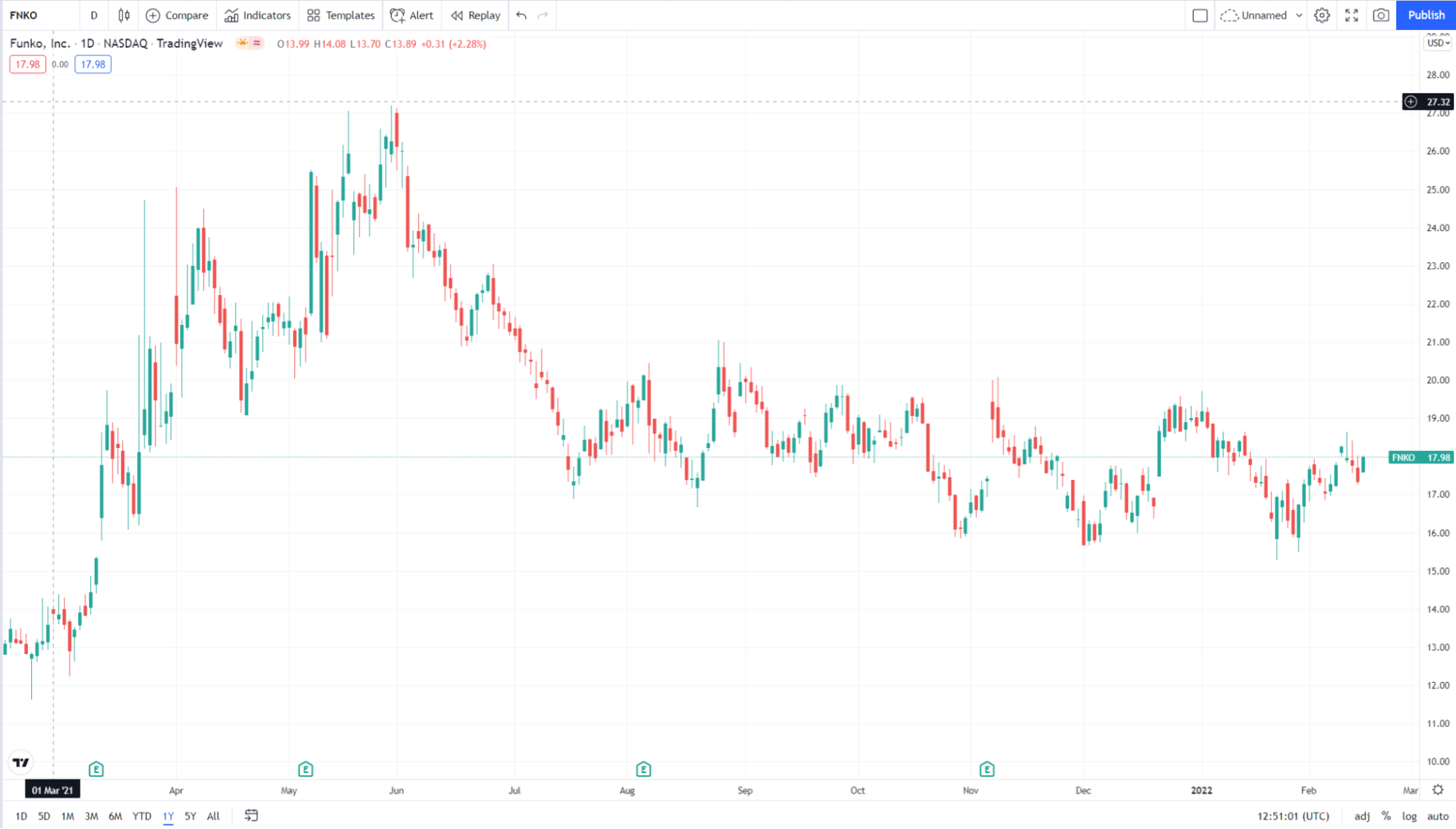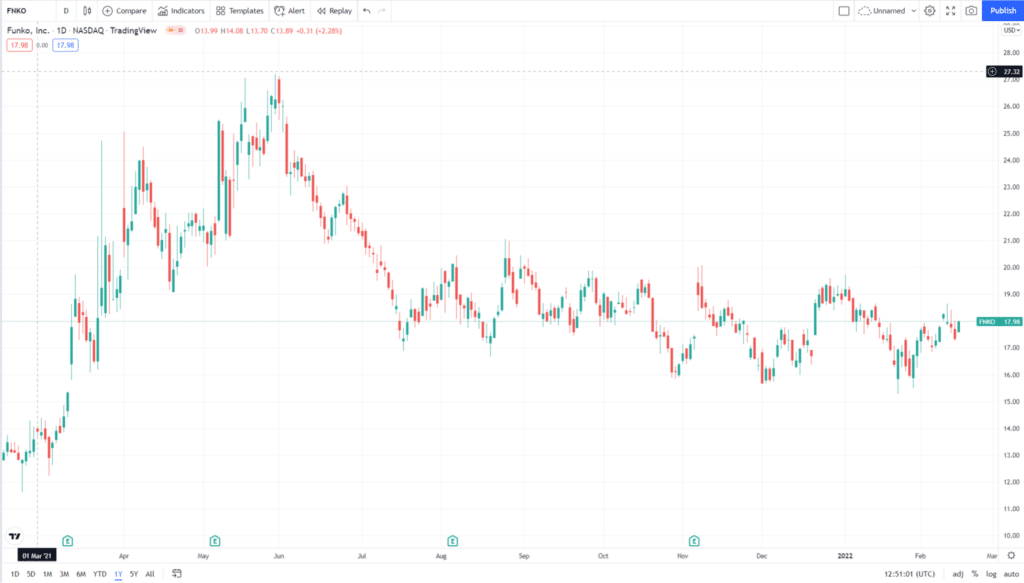 Market cap: $716.7M
Summary
Funko is a company that makes pop culture memorabilia. They have been a ruler in the NFT market. The average price objective for Funko stock in the last six months is $29.5, with a high estimate of $34.0 and a low forecast of $25.0.
The last time Funko stock was priced at $17.95, and the average stock projection predicted a gain of 64.35%.
In April 2021, Funko bought a majority stake in TokenWave, the company that makes TokenHead, a smartphone app and website that show and track NFT holdings. In addition, Funko started selling NFTs on the WAX platform, the best-decentralized blockchain wallet. This makes sure that Funko NFT purchases are real.
Price forecast 2022: $25-$34
Price forecast 2025: $57-$69
Mattel Inc. (MAT)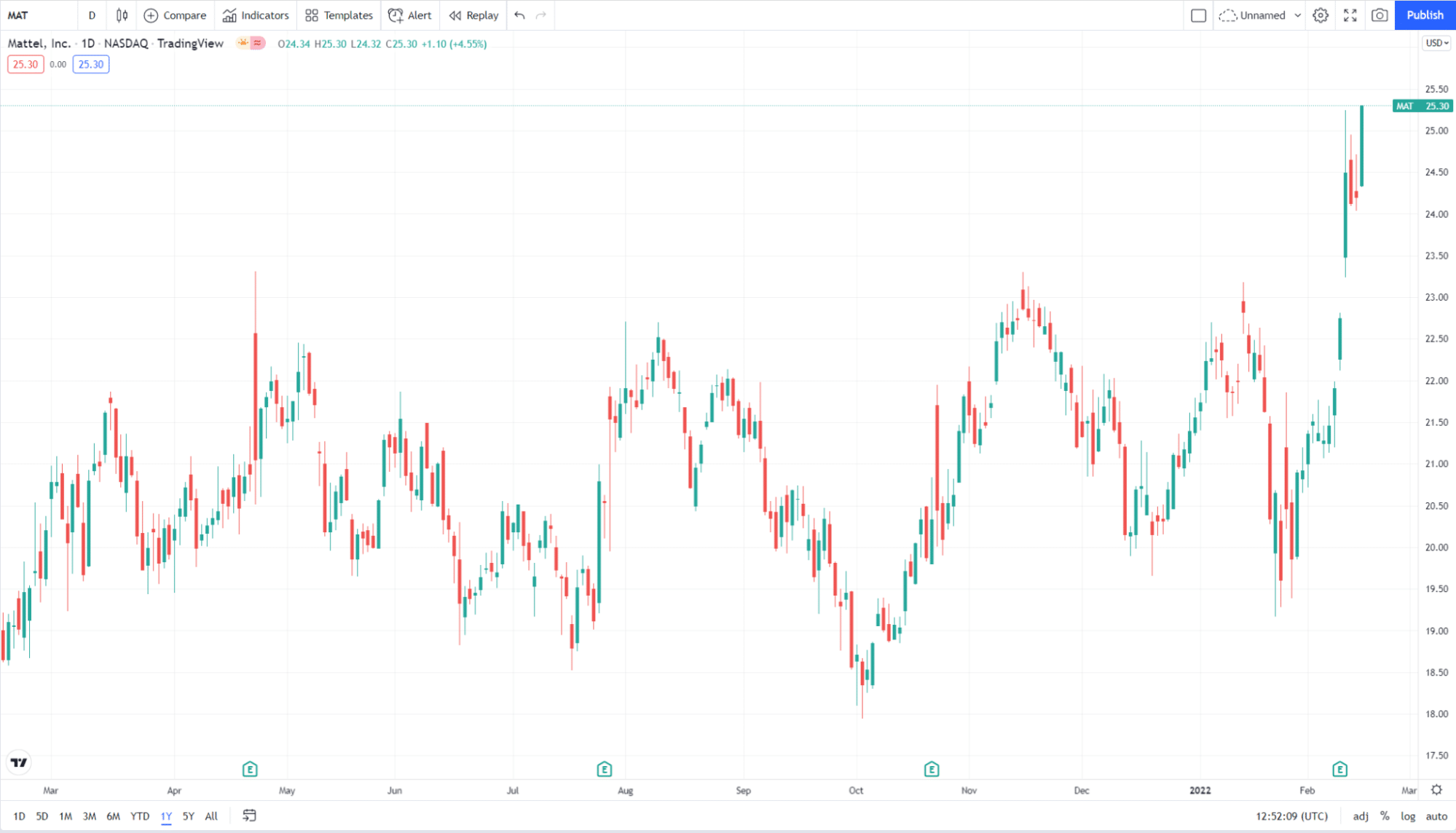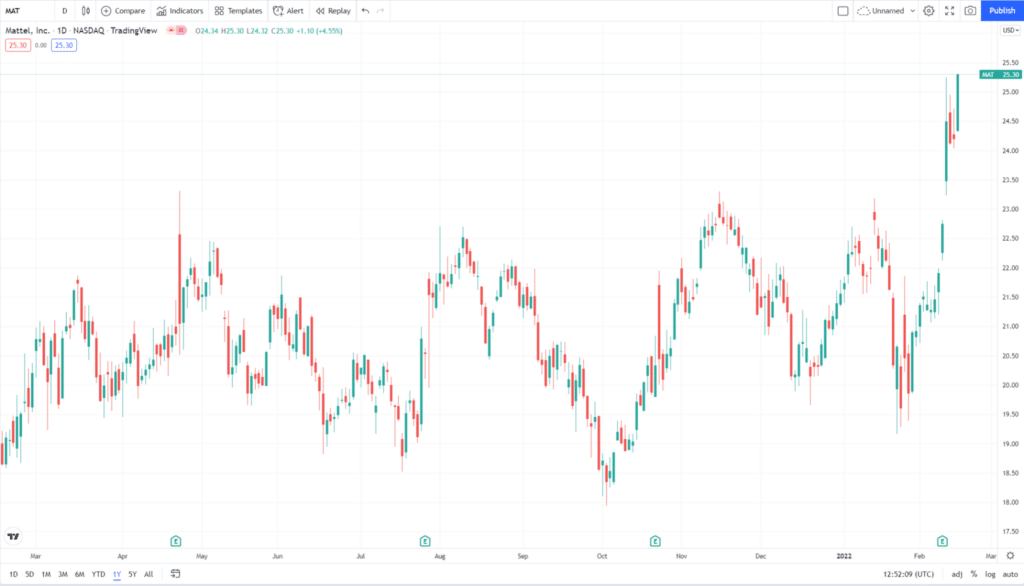 Market cap: $8.5B
Summary
Mattel is a huge company that makes a lot of different kinds of toys. They have made NFTs with one of the best brands in the world, Hot Wheels. Mattel announced the Hot Wheels NFT Garage series with three cars from the "The First Editions" collection in June.
During the last six months, investors have predicted that Mattel stock will go up to $36.0 and then down to $22.0. The average Mattel stock forecast will rise by 32.66% from the last price of $21.86.
Mattel has a wide range of products, including iconic brands like Barbie, American Girl, and UNO. This gives them a lot of room for growth in the NFT area.
Price forecast 2022: $34-$40
Price forecast 2025: $65-$75
Cloudflare (NET)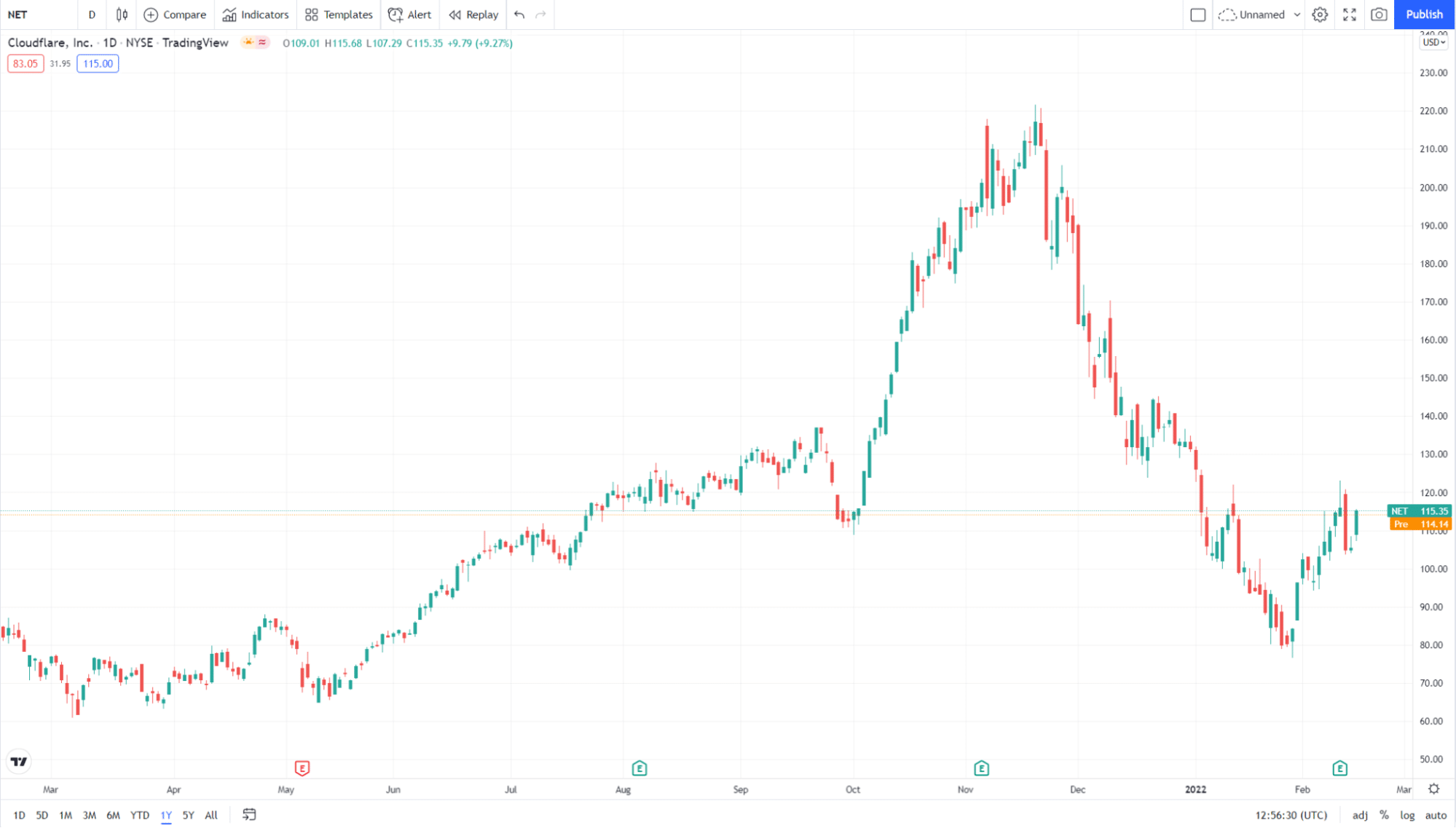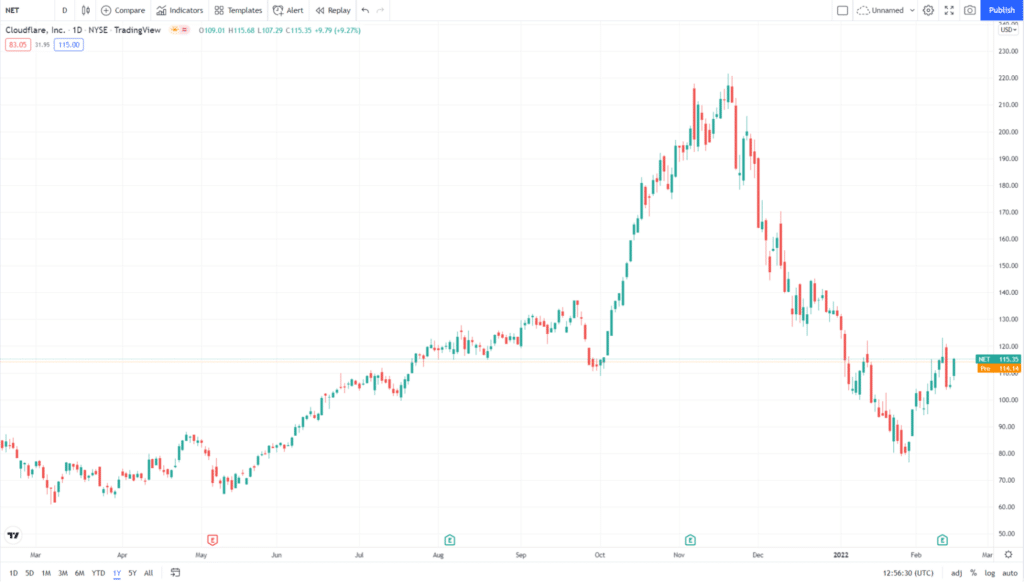 Market cap: $37.3B
Summary
Cloudflare is a fast-growing cloud computing company that focuses on security solutions and a wide range of business tools, such as content delivery packages, software development kits, website development, and analytics tools, to name a few.
In the last six months, Cloudflare stock forecasts have an average price target of $177.45, with a high forecast of $245.0 and a low forecast of $122.0. The average Cloudflare stock price forecast is to rise 54.56% from its recent price of $114.8.
A month ago, Cloudflare said that its Cloudflare Stream video streaming service now works with NFTs. This means that video creators and developers can use NFTs to establish ownership rights and lessen the risk of piracy.
Price forecast 2022: $130-$141
Price forecast 2025: $215-$235
CyberMiles (CMT)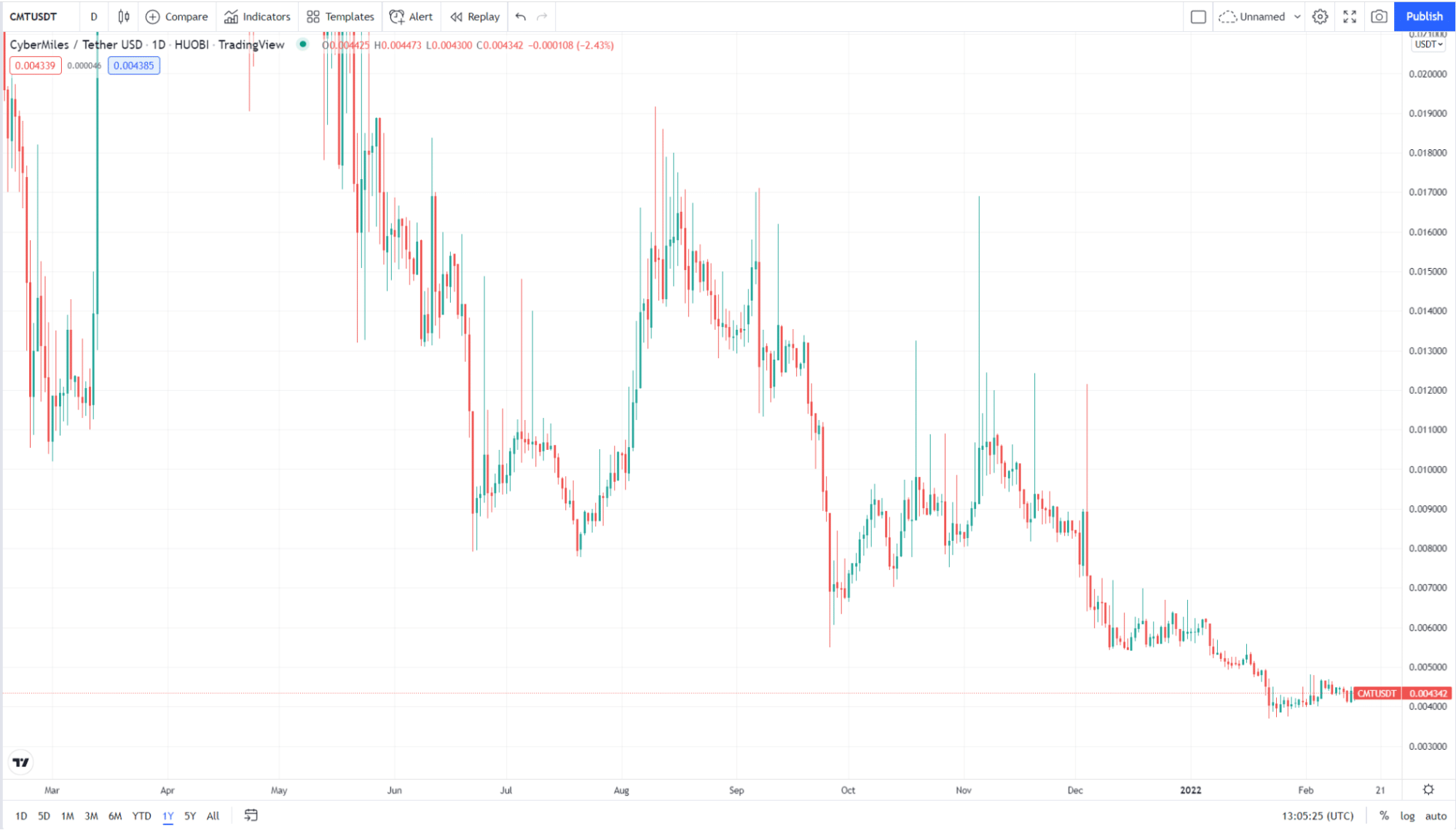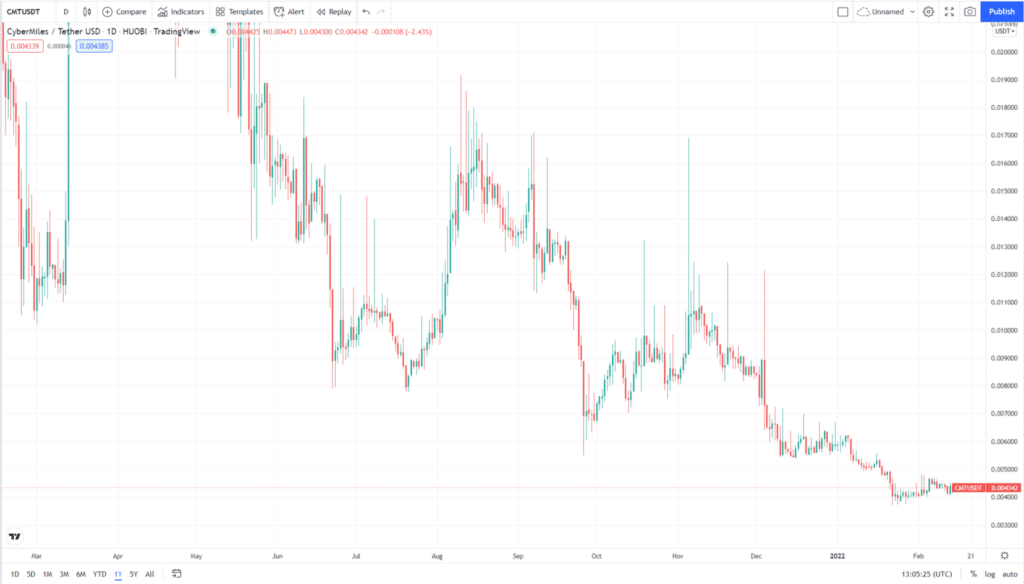 Market cap: $3.41M
Summary
CyberMiles was the first solution to allow business transactions on Ethereum's public chain's DPOS consensus. CyberMiles serves as a paradigm for developing other blockchain networks. Within four years of the first NFT being built, CyberMiles provided NFT trading. This platform has also held NFT auctions.
Price forecast 2022: $16.5-$24.5
Price forecast 2025: $47-$59
Twitter (TWTR)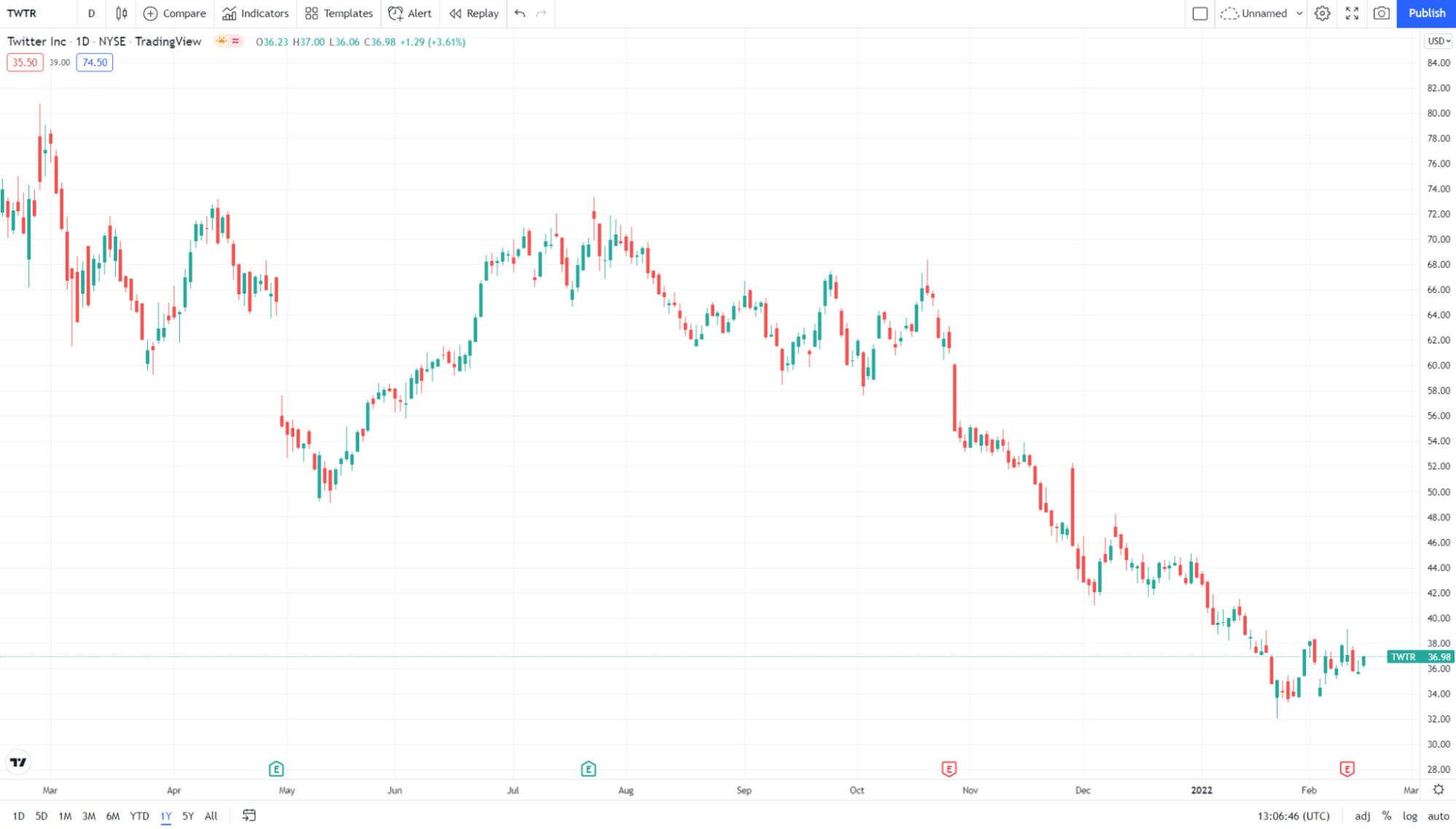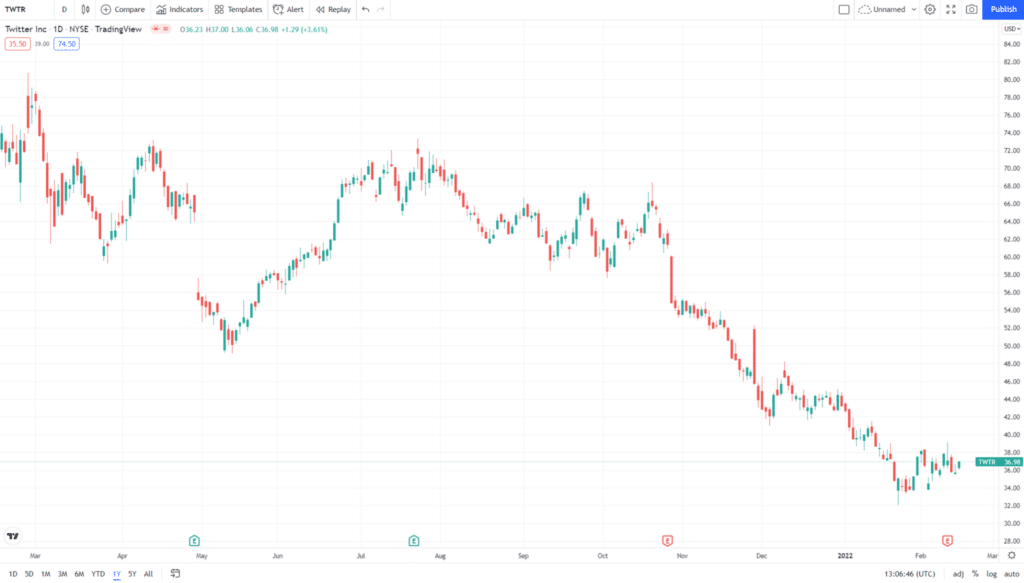 Market cap: $29.65B
Summary
Social media is constantly looking for new methods to stay relevant, particularly revenue generation. Twitter is currently investigating the integration of NFTs into the platform's functioning.
Twitter stock forecasts over the previous six months have averaged $60.17, with a top of $70.0 and a low of $47.0. Twitter's average stock estimate indicates a 60.04 percent rise from its most recent price of $37.59.
The selling of Twitter founder Jack Dorsey's first tweet for $2.5 million was the first evidence of an NFT collaboration. The purchase demonstrates that social media may generate revenue, even if not all tweets sell for the same amount.
Price forecast 2022: $47-$55
Price forecast 2025: $125-$140
Pros & cons
The following are the major pros and cons of investing in NFTs stocks.
| | |
| --- | --- |
| Pros | Cons |
| NFTs' blockchain technology is extremely secure. | If NFTs are being used to perpetrate fraud, this might be a serious problem. |
| Investing in NFTs can help diversify an investor's assets. | The environment may be affected negatively by NFTs. |
| Fractionalizing physical asset ownership using NFTs is a viable option. | The price of NFTs can fluctuate greatly, making them risky investments. |
Final thoughts
Investors and NFTs developers can expect NFTs to stay around because of how quickly things are progressing right now. Nasdaq considers that NFT stocks are a great long-term investment.
In the future, NFTs will have the same volatility as cryptocurrencies. When you pick the right stock, everything will work out fine. However, there are a lot of investors out there who think that the bullish trend will keep going.