Nowadays, the digital world needs at least a basic understanding of digital technologies to participate. One of the most widely accepted technologies in the world today is cryptocurrency. In the Bitcoin world, everything is controlled.
Many individuals believe that cryptocurrencies are a fantastic technology because of their widespread acceptance and present popularity. Increasingly, volume trading functions are using the notion of Bitcoin. Because of this, it has become a huge internet sensation. However, like with any new technology, cryptocurrencies have their share of drawbacks. To make use of this issue and turn it into a benefit for bitcoin enthusiasts. As a result of this project's acceptance as a business model, Stablecoin was created.
Let's take a closer look at stablecoins and the best five stablecoins to invest in 2022.
Can you make real money with stablecoins?
An asset in the real world is used to back up the value of a stablecoin. As one of the most severe challenges in the cryptocurrency sector, price volatility has been effectively solved by stablecoins. Stablecoins can retain their market volatility by combining real and virtual assets. They're all dealing with high levels of volatility in the cryptocurrency market. Stablecoins may be used to make real money if you take advantage of this opportunity.
How to earn with stablecoins?
Using stablecoins to create money is as simple as the following:
Your stablecoins may accrue interest over time.
Stablecoins may be used as collateral for a loan.
Consider putting your stablecoins in staking.
On a cryptocurrency exchange, owning stablecoins and receiving interest on them is a low-risk way to make money.
How to start with stablecoin?
Stablecoins are available on several exchanges; you can buy them from there and start with them.
Top 5 best stablecoins for 2022
Let us look at the top five stablecoins having high potential in 2022.
Tether (USDT)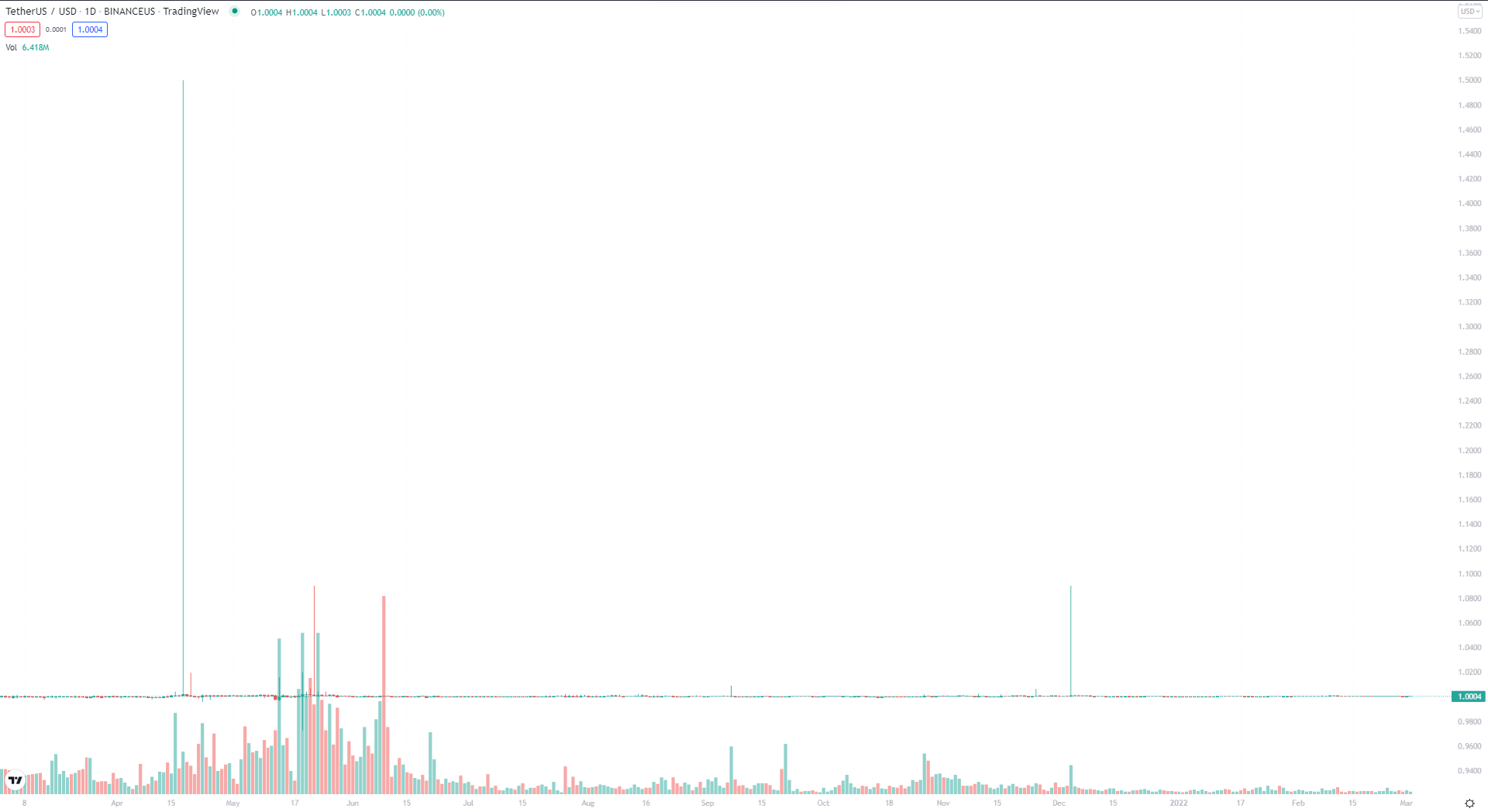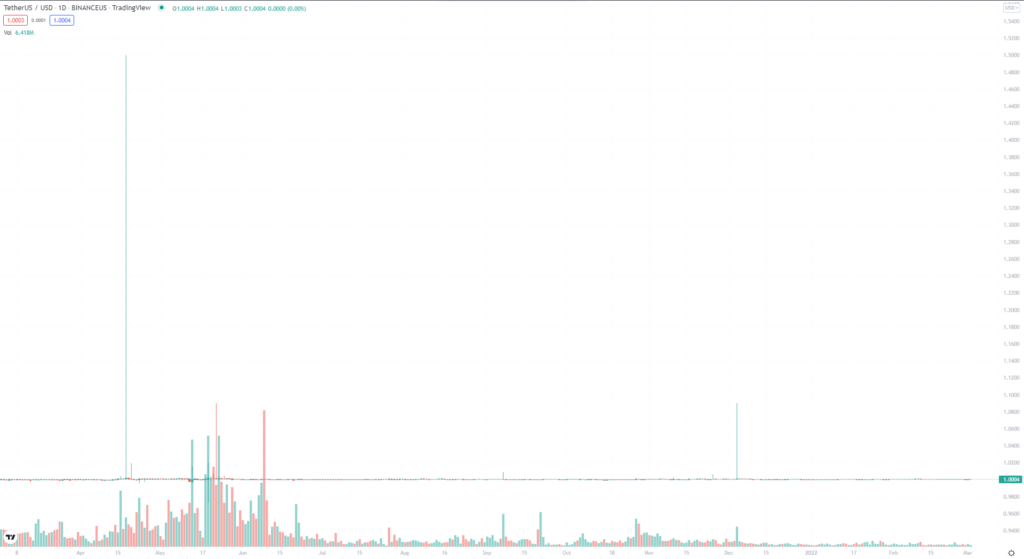 Summary
Since its inception in 2014, Tether has become a well-known stablecoin. This has been one of the most widely used stablecoins for quite some time. Stablecoin Tether is backed by fiat currency. This stablecoin's most essential characteristic can be exchanged for US dollars. To be precise, one Tether is equal to one US dollar. Investing in this digital stablecoin is a low-risk investment and an anti-market manipulation tool.
USDT price forecast 2022
Tether's purpose is to keep its value at $1 at all times, and if it succeeds, that value should remain constant. By the end of 2022, we estimate that the average Tether future price would be $1.00, with a high of $1.001.
USDT price forecast 2025
For Tether to accomplish its stated goal of $1, it should be valued at that amount. Gov. capital estimates that the average Tether price will be $3.75 on December 31, 2025, while we anticipate USDT will stay at $1.00 in that year.
Dai (DAI)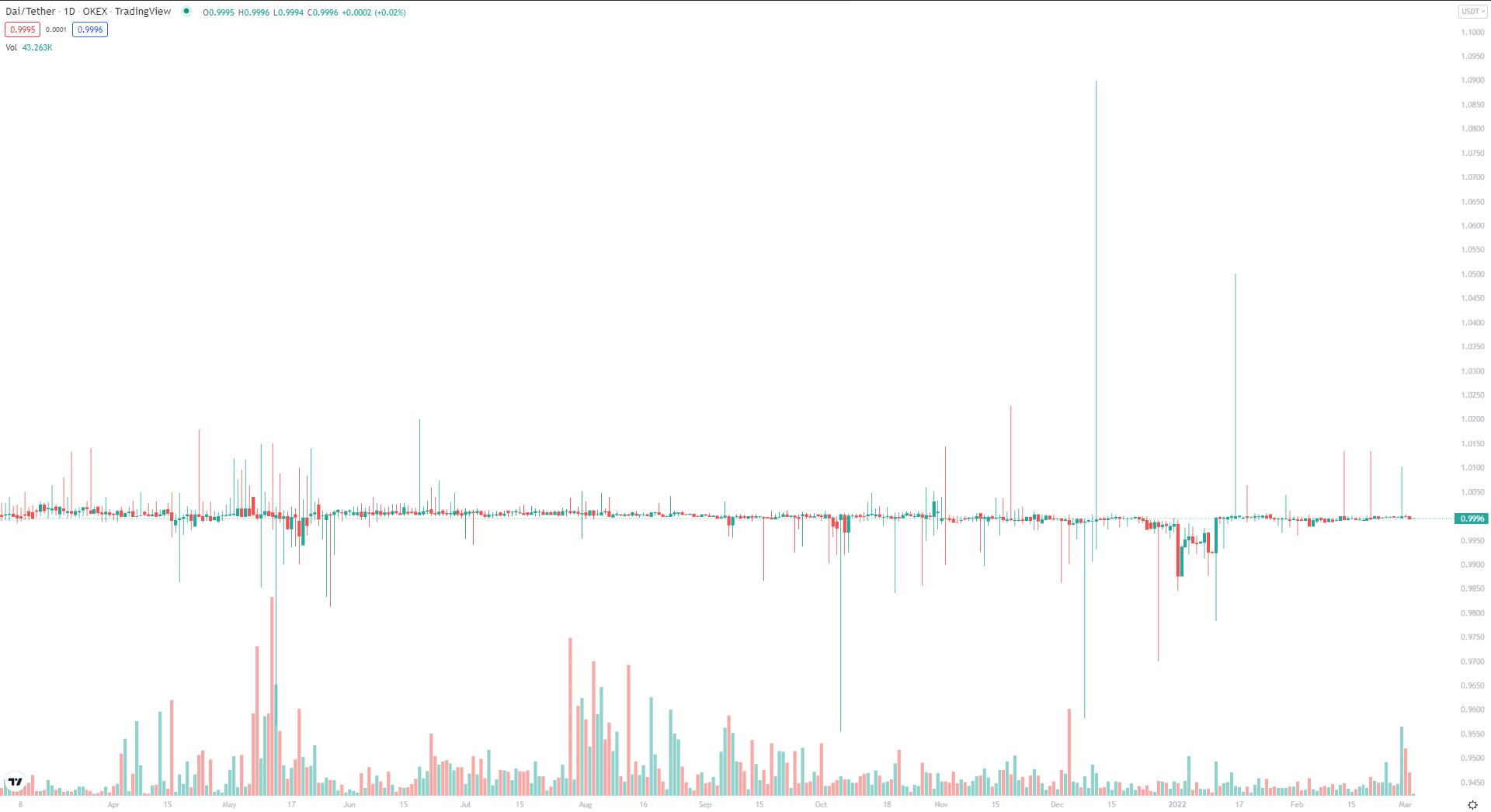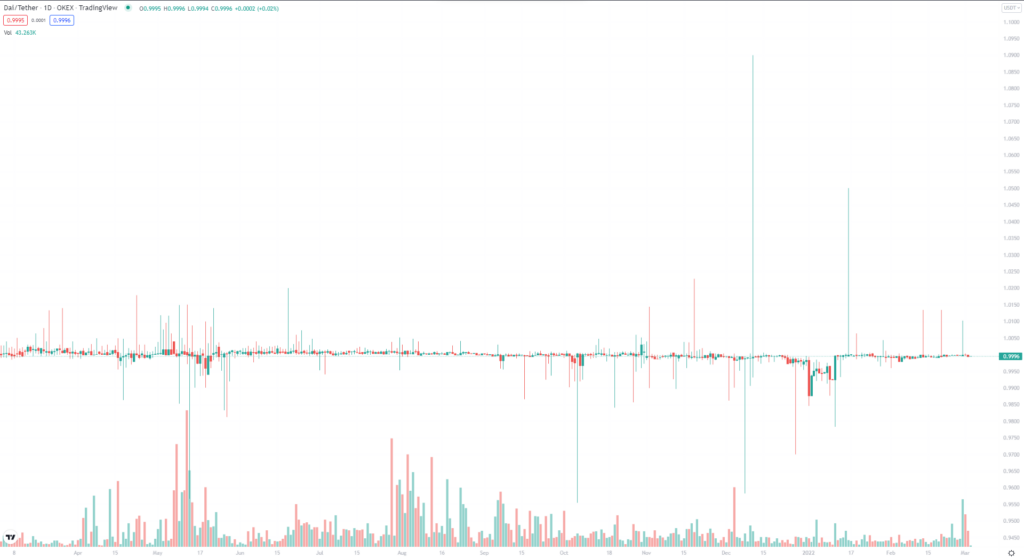 Summary
Dai is a one-of-a-kind stablecoin supported and sustained by the Ethereum platform. This stablecoin is first held in the MakerDAO vault and serves as collateral for Dai. Because the stablecoin's value exceeds the value of the US dollar, the MarketDAO applies a 1:1 peg to the US currency to keep it safe. Although the Dai market is more volatile than the Tether market, it is still useful.
DAI price forecast 2022
The Dai price is anticipated to retain an average of $1.0 by the end of 2022. The expected maximum price is $1.01, with a minimum of $0.99. The reason behind the expected rise is the coin's utility as a means for money transfer.
DAI price forecast 2025
Dai may price about $1.07 in 2025. However, due to DAI's status as a stablecoin and the efforts of its developers at MakerDAO, we may see a high demand for the coin that may raise its value against the US dollar while retaining stability.
Binance USD (BUSD)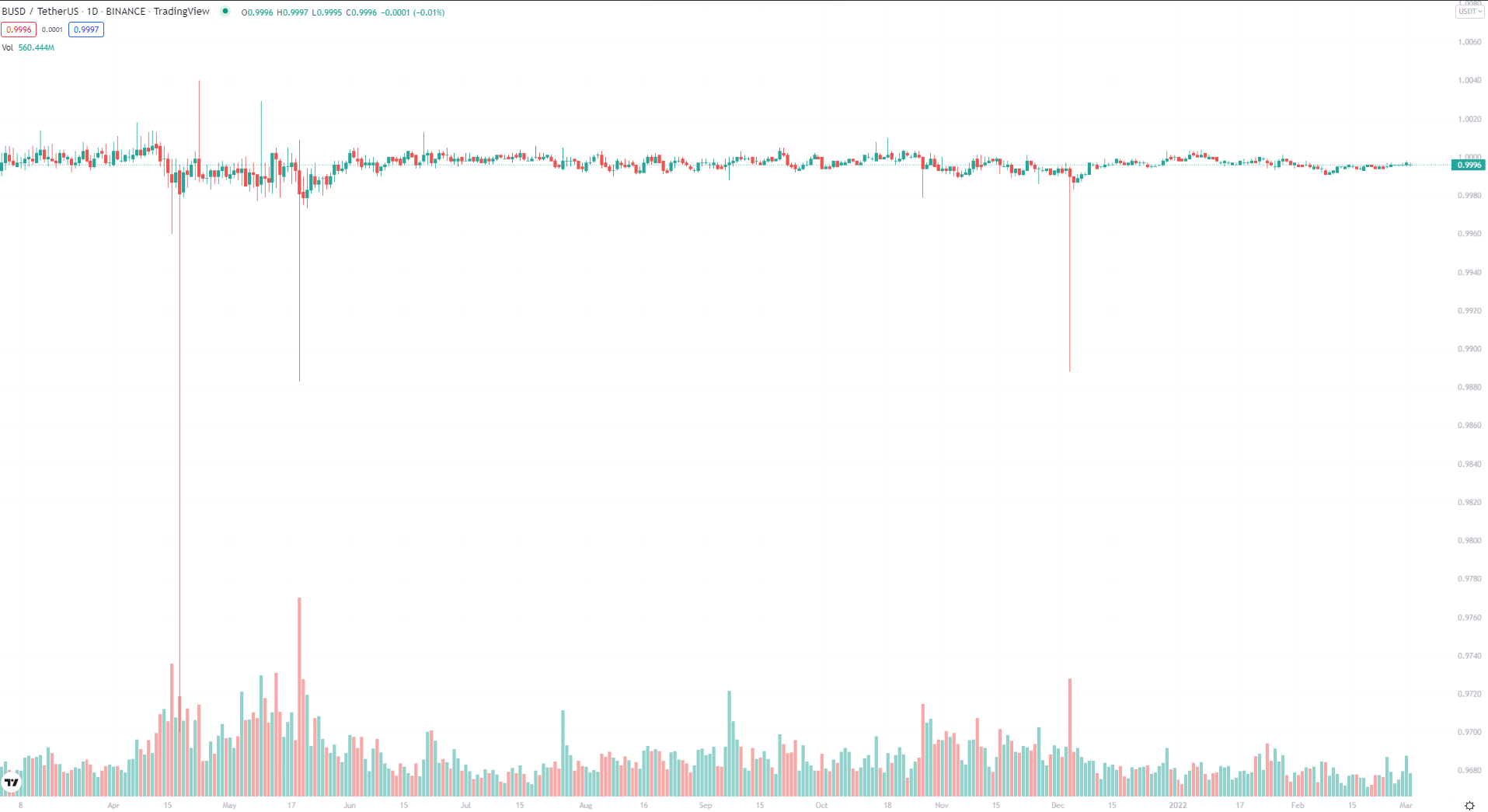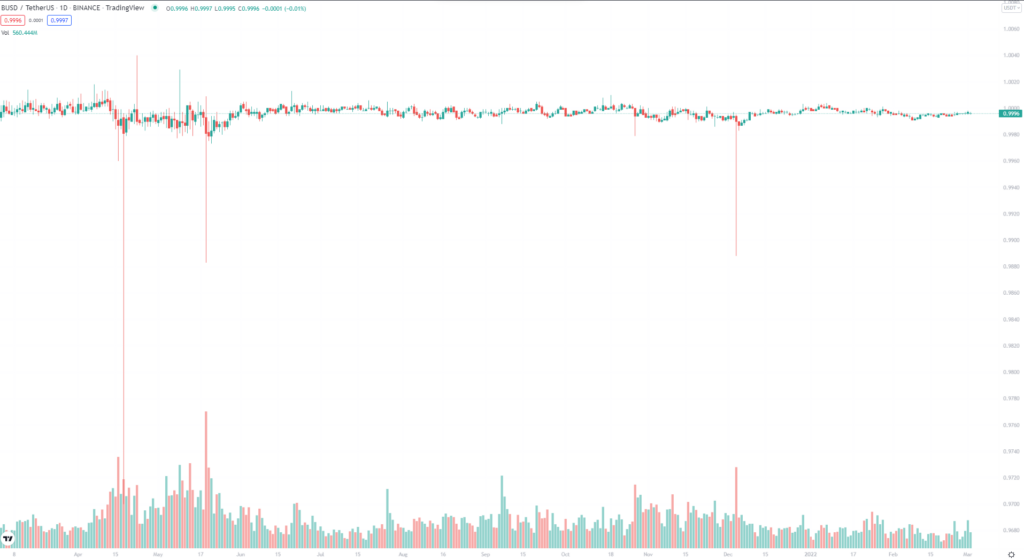 Summary
Binance USD is one of the crypto market's most popular stablecoins. A company called Binance is responsible for creating these stablecoins. The Binance cryptocurrency is fundamentally tied to the US dollar, the world's most widely accepted currency. One of the most popular stablecoins. It has been a common practice in the previous several years.
BUSD price forecast 2022
According to our forecasts, the Binance USD price seems to climb. By the end of 2022, the average Binance USD price can be $1.03 as the investors are attracted towards the high APY of the coin for staking.
BUSD price forecast 2025
According to our forecasts, the Binance USD price seems to maintain its stability with a slight uptrend. Therefore, by the end of 2025, the average Binance USD price can be around $1.06 if the staking attraction remains intact.
TrueUSD (TUSD)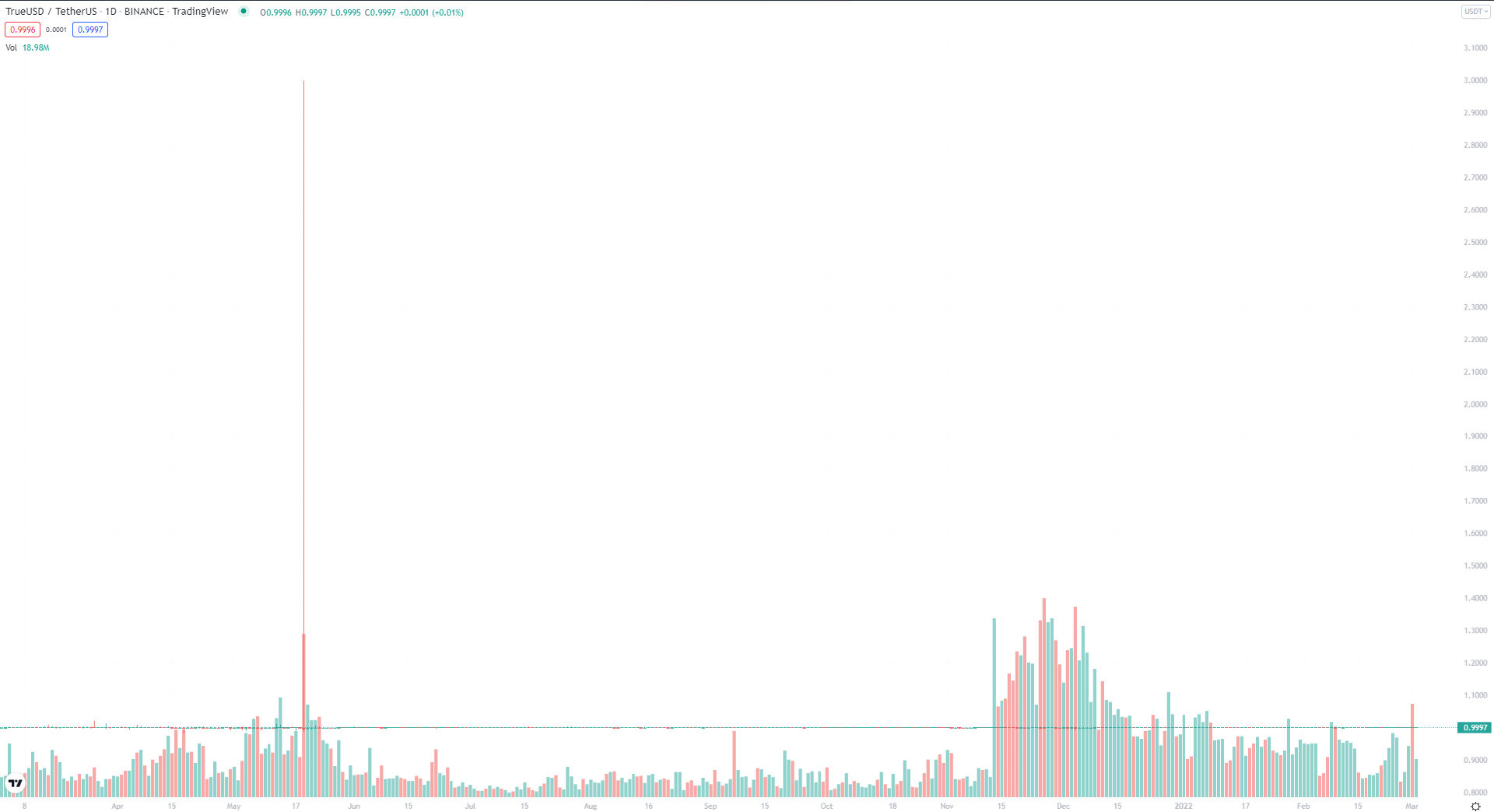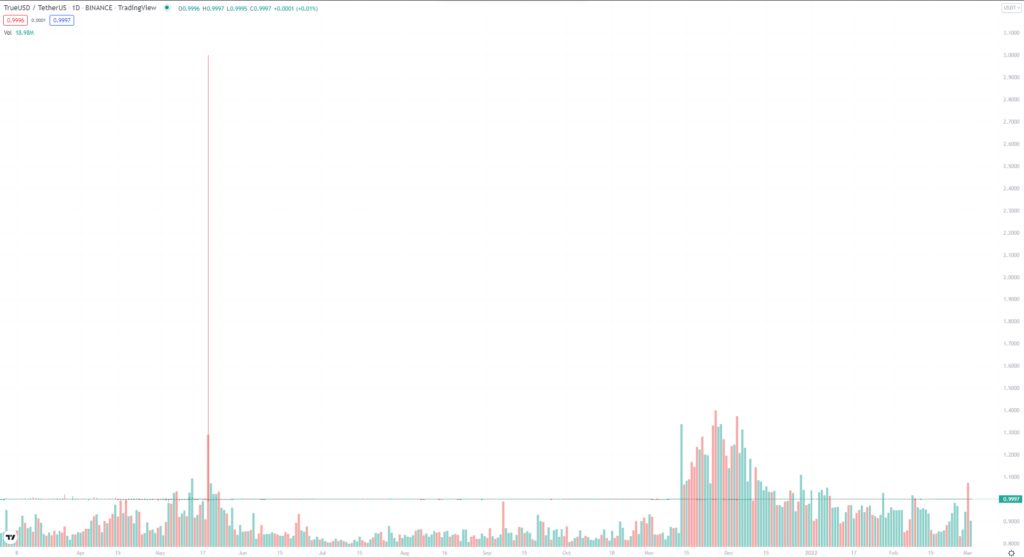 Summary
TrueUSD is a stablecoin because it has no counterparty risk. This stablecoin is an ERC-20 token confirmed as safe and secure. This, like many other well-known stablecoins, is backed by the US dollar at a 1:1 ratio. The TrustToken cryptocurrency is also the most complex coin on the TrustToken network.
TUSD price forecast 2022
According to our forecasts, the TUSD price seems to remain at par as it is a stable asset. By the end of 2022, the average price may trade at $1.02.
TUSD price forecast 2025
According to our forecasts, the TUSD price seems to rise slightly amid a rise in demand for trading and holding the assets. By 2025, the average TUSD price is expected to be $1.08.
USD Coin (USDC)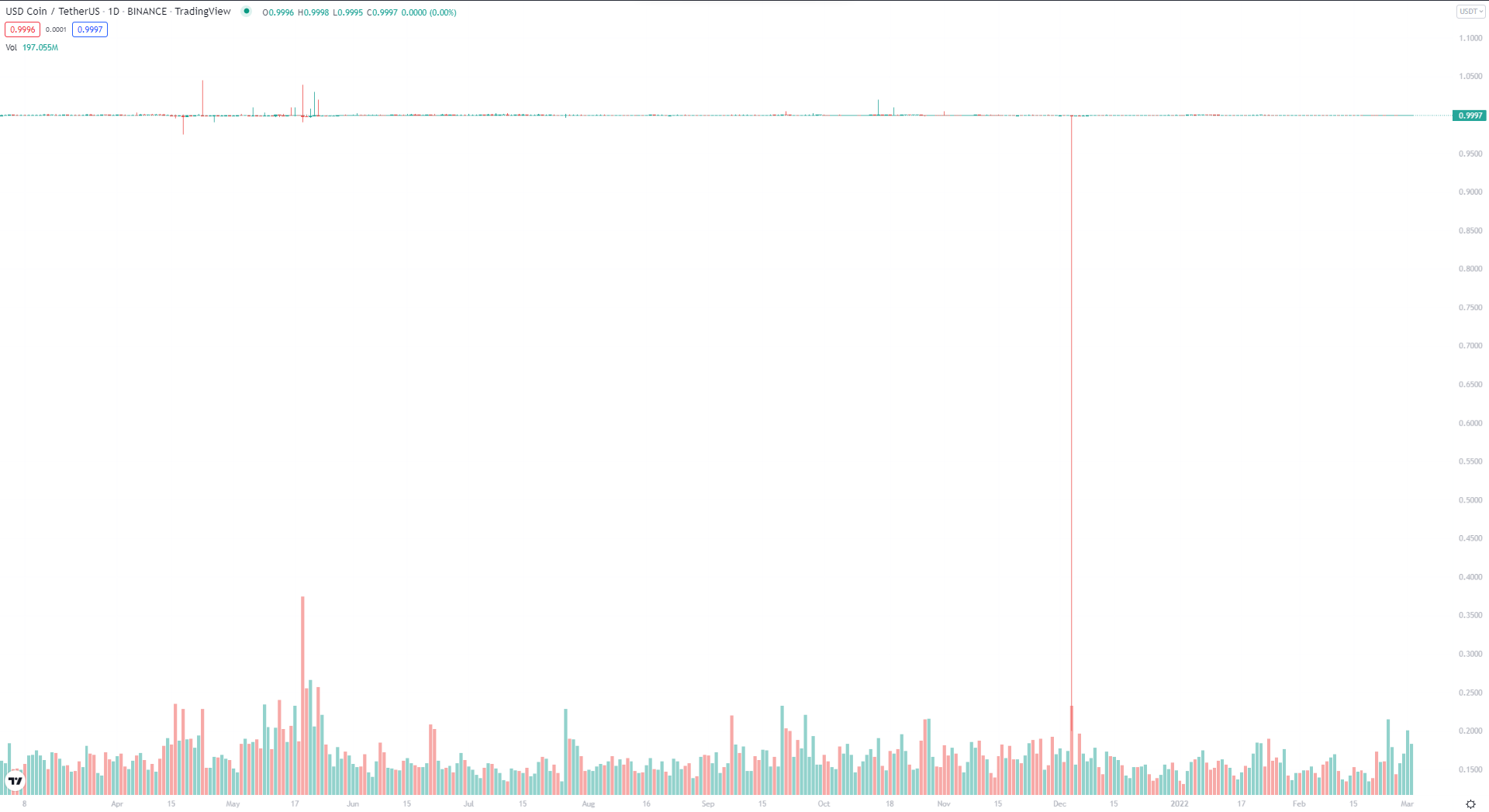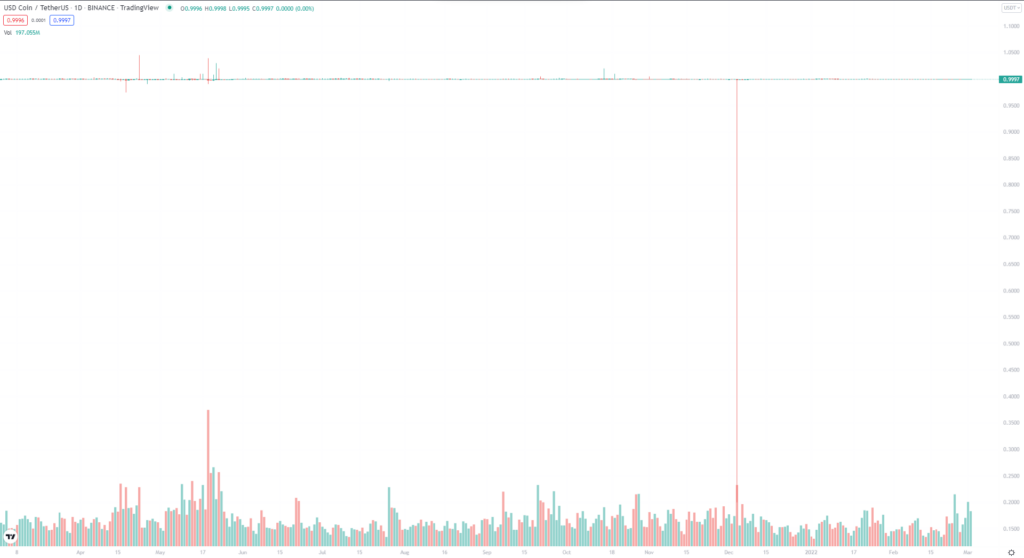 Summary
USDC, a well-known stablecoin, is a product by Centre, a joint venture between Circle and Coinbase. This stablecoin is backed by assets denominated in US dollars. These assets are in the hands of US financial institutions. This stablecoin may be utilized in the cryptocurrency market, but it is most often employed in decentralized financial systems.
USDC price forecast 2022
According to forecast data, the USDC price seems to rise to $1.05 in 2022 as it is considered a low-beta investment with better ROI than that of CDs.
USDC price forecast 2025
Forecast data suggests that USDC may hit the max price at $1.26 by 2025. By the end of 2025, the USD Coin can be priced at a minimum of $1.11.
Pros & cons
Now let us take a look at its pros and cons.
| | |
| --- | --- |
| Pros | Cons |
| They're backed up with assets so that you can count on them. There is no limit to the kind of assets that may be employed. | It requires the involvement of a third party. |
| They have a low degree of volatility in the crypto market. | External audits are necessary. |
| In the face of rising market volatility, they make it easier to carry out transactions quickly and safely. | Return on Investment (ROI) is lower. |
Final thoughts
Many people were put off from entering the crypto market by the lengthy process of converting fiat to crypto before stablecoins. Cryptocurrencies have gained more popularity with the introduction of stablecoins, which are crucial in boosting public trust in the industry