Various brokerage platforms and investing apps, like Webull, Betterment or Wealthfront have made investment much easier by establishing various unique and helpful features. Most investing apps allow manual or automated trading with low fees and have low entry barriers.
Robinhood investing app is the pioneer of allowing commission-free trading of stocks, cryptocurrencies, and other assets. The platform has remained popular among active and young investors due to its simple interface and easy accessibility to investment products, including options trading.
So do you want to know about the Robinhood platform that is popular for its smooth and uncomplicated trading design? Read this review to learn about the characteristics and limitations of using this investing service.
How does the Robinhood Investing app work?
An online brokerage platform extends commission-free trades on several asset classes, including stocks, ETFs, options, and cryptocurrencies. The app's low fees, easy navigation, and user-friendly layout are helpful for new and young investors.
This California-based investing service has been functional since 2013 and has maintained its user base despite some controversies and lawsuits. The platform has now allowed fractional shares investing and recurrent deposits to integrate modern instruments.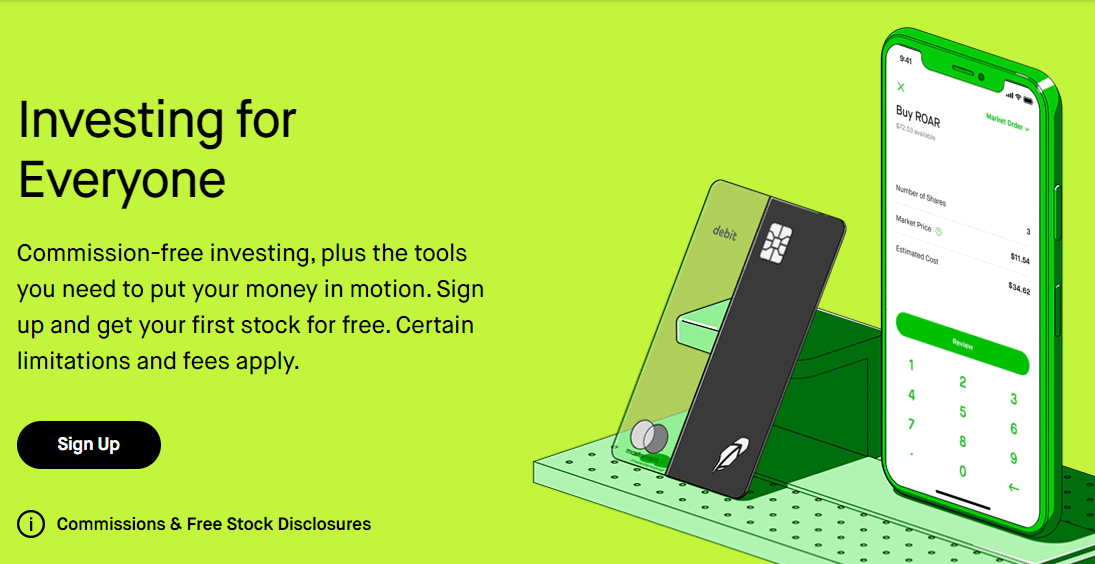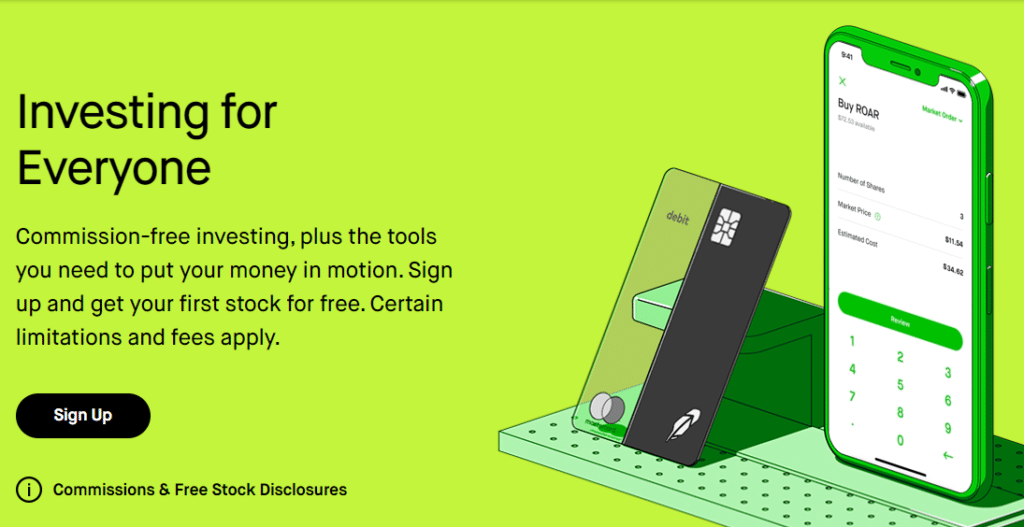 However, this service is suitable for only active investors as it offers no automated portfolio builder, tracking tool, or other passive investing components. Currently, the app does not provide forex, mutual funds, bonds, and futures trading. In addition, sophisticated traders may not find this helpful platform as there are no IRAs, limited cryptocurrencies, and sparse charting tools.
Features of the Robinhood Investment App
Here, we have listed the basic functionalities and components of the app.
Cost and fees
It offers commission-free trades with no account maintenance and account opening fees. The platform's Gold customers have to pay a $5 subscription fee monthly to gain a margin account with around a $1000 margin balance. This service charges a reasonable annual interest rate of 2.5% for a margin usage exceeding $1000.
Reasons to get this app
Robinhood embodies various attractive and convenient features for straightforward investing.
The app allows its clients to become one of the first public investors by granting access to IPO (Initial Public Offering). Through this feature, interested customers can get a fair opportunity to invest in new companies before they become available on public exchanges.
Moreover, unlike its competitors, Robinhood imparts no special restrictions and requirements to benefit from the IPO price.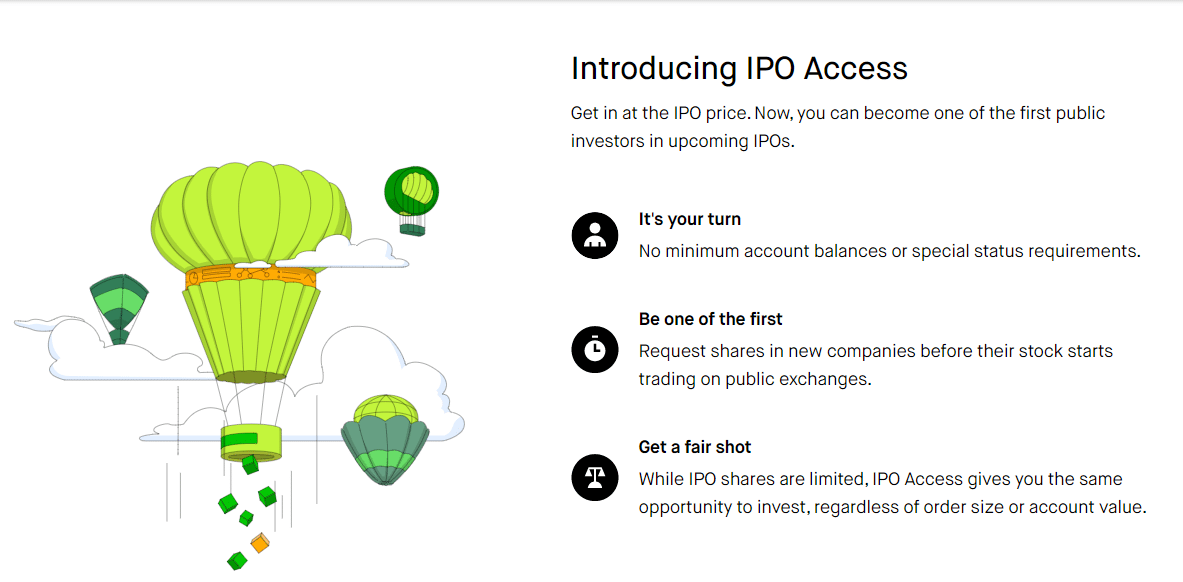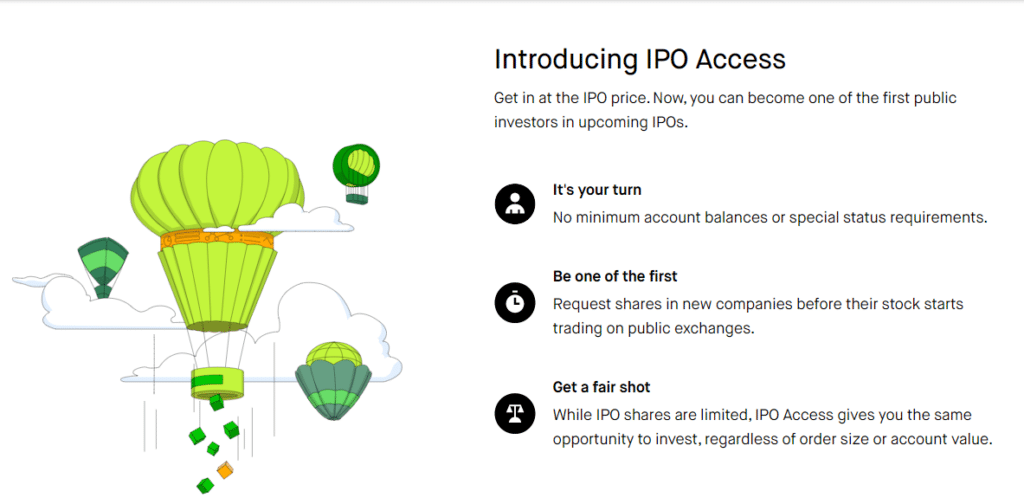 Clients can invest in thousands of stocks by buying fractional shares from as low as $1. The app allows the investors to specify a dollar amount for purchasing a portion of a share.
It is an excellent investing service for active investors who want to manage their trades and build their portfolios by themselves. In contrast to passive investing, this platform incorporates a streamlined interface and uncomplex trade-entry procedure that allows users to be drivers of their investments.
The platform offers both web and mobile trading platforms with a simple design and basic features. The app caters to the preferences of millennials and new investors with easy-to-navigate charts, stock quotes, news, and watch lists.
How to use it?
Robinhood's Cash management account merges the advantages of spending and saving account. Users can earn an APY of around 0.30% on the uninvested cash in their account while having complete access to it. This account comes with a Robinhood debit card functional in more than 75,000+ ATMs around the US.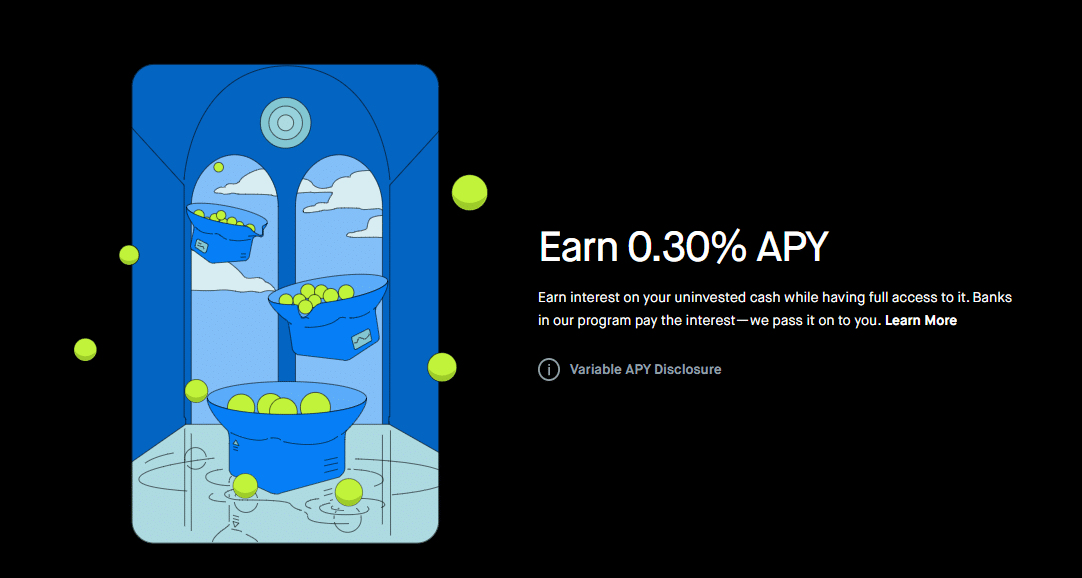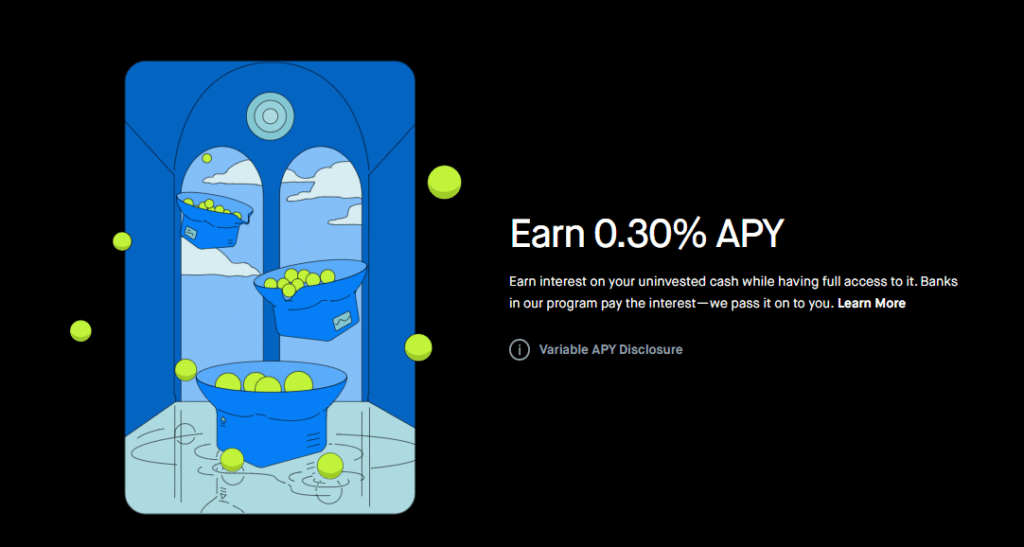 In addition, the platform charges no maintenance or operational fee on cash management account, and investors can utilize this service with an account balance of as low as $0.01.
Moreover, Robinhood Gold subscription allows the investors to trade on margin with at least a $2000 initial deposit. Gold tier also gives investors access to advanced research reports and market data.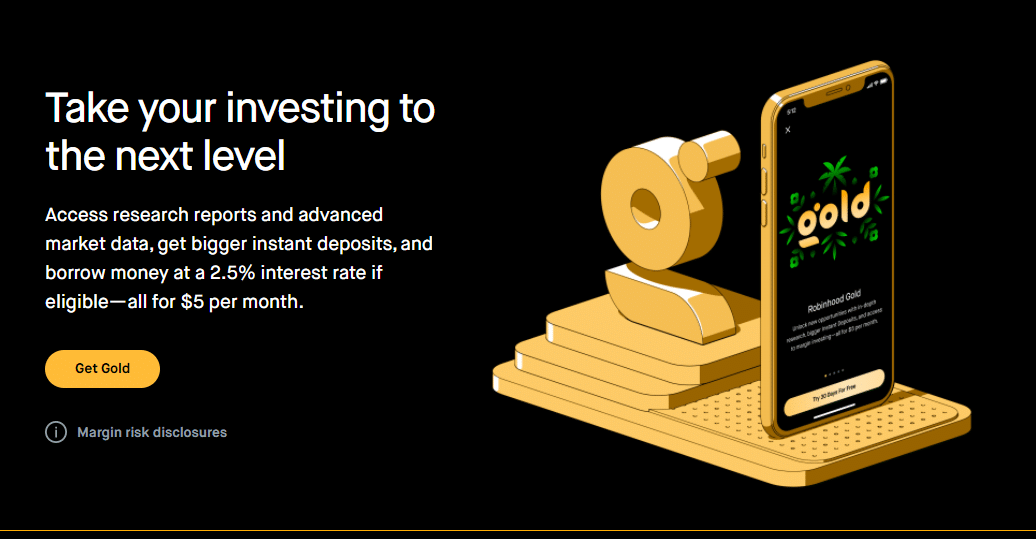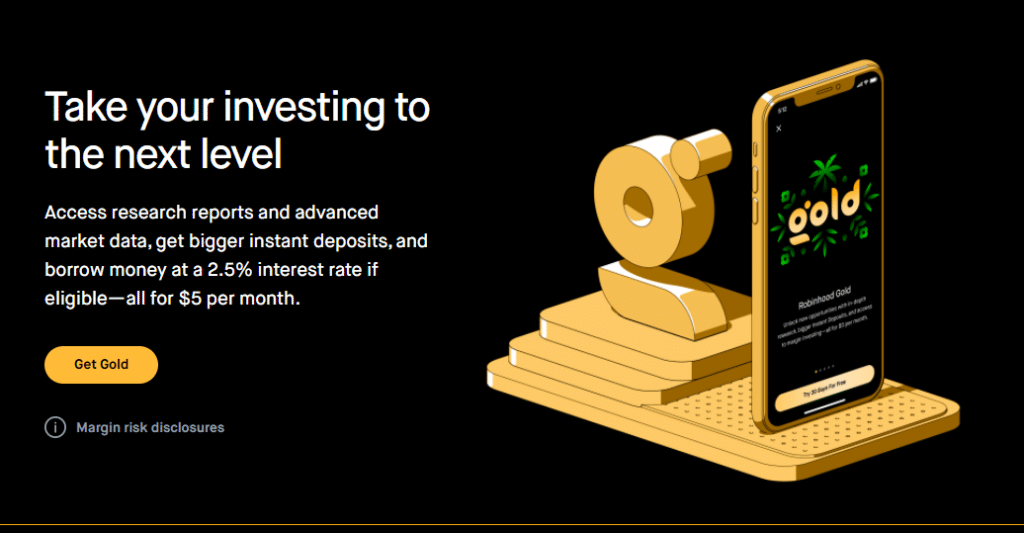 The platform provides essential educational services to its users through Robinhood Learn. This category includes 'Investing basics' articles and a 'Library' that includes all the investing terms and strategies information. The 'Snacks' portion is a financial newsletter that helps the investors to remain aware of the relevant news.
Moreover, Robinhood presents simple candlestick, volume, and line graphs with technical indicators for trading different securities. The app regularly updates 'cards' that deliver information regarding the market, pending and completed transactions, new features, and top news stories.
How to open an account?
Opening an account with this app requires you to be a US citizen and be 18 years or older. It takes only a few minutes to open the account and around a day for verification approval.
Firstly, you need to provide your basic personal information such as age, name, social security number, and date of birth. Afterward, the app would ask some questions concerning your trading experience. Lastly, you would be required to submit a valid identity document for verification.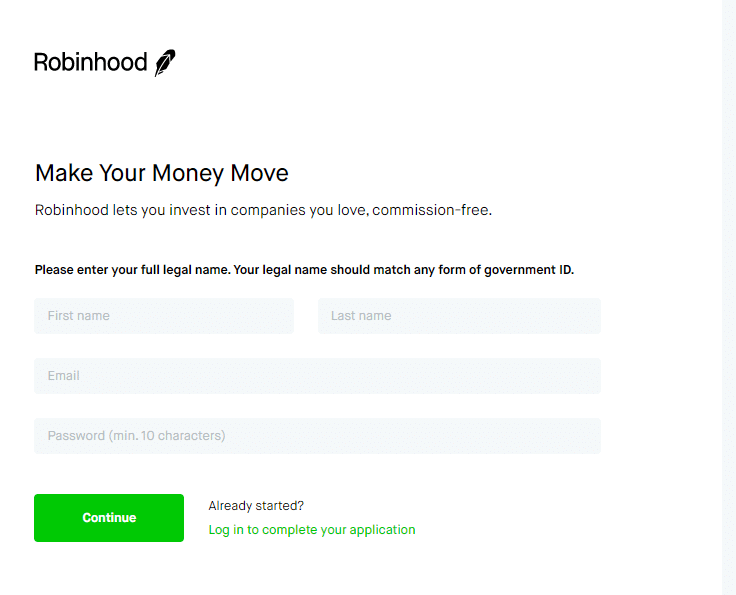 How much could you save for one year?
The app is suitable for investors who want to get exposure to the trading environment by personally handling the transactions. The annual returns can vary according to the initial balance, stocks or ETFs selection, and trading category.
Margin trading can provide higher gains; however, it is perilous for new investors with limited knowledge. The annual returns can range from 7% to 10% for a careful investor, but there is no confirmation in the investing arena.
Pros & cons
Let us look at the components where Robinhood shines and faces challenges.
Pros
Cons
Fractional shares
This app allows the investors to buy fractional shares that put every dollar of the account balance to work.
Limited account types
Robinhood only contains taxable accounts and does not offer retirement, trustee, or 401(k) accounts.
Easy-to-use trading platform
The app is famous for its simple constitution and assemblage.
Limited investment offerings
Investors cannot trade mutual funds, forex, futures, and fixed-income securities through this app.
Low costs
This platform was the first one to introduce free trading with no commissions.
Less reliable
It has a lower rating on various platforms with numerous customer complaints and frequent market outrage history.
Final thoughts
Robinhood investing app provides a simplified exposure to easy investing with an uncomplicated interface. The procedures are so easy that some professionals categorize Robinhood's structure as "addicting" and "gamified." Nonetheless, cost-effective trading and fractional shares are excellent features for interested investors.
It is important to note that Robinhood has faced scrutiny and fines by FINRA and Security and Exchange Commission (SEC) in the last two years due to misleading practices and various controversies. However, active investors who enjoy mobile-app investing with commission-free trades can opt for Robinhood as the platform has taken appreciable rectification measures recently.