Due to the realization of investment advantages, traders and investors constantly search to pick out the most cost-efficient and easy-to-use investing apps.
These platforms allow individuals to partake in financial markets and enable them to begin their investing careers without incurring colossal financial burdens on them. So, are you looking for an investing app with a fusion of advanced research tools and a user-friendly interface?
Read this article to learn about the mechanism of investment apps and various features of Webull, well known for its low-cost trading.
How do investing apps work?
Investing apps utilize the regular investing procedures by allowing users to invest in various stocks, ETFs, ARDs, cryptocurrencies, and other listings varying from app to app.
Furthermore, most investment apps allow the purchase of fractional stock shares, permitting users to acquire the otherwise expensive stocks in percentages.
In addition, investing apps have innovative deposit methods and accommodate numerous trading types. For instance, the Webull brokerage platform allows margin trading, options trading, and regular trading of financial securities.
Reason to use for investors
Investing apps have mitigated the complications and lengthy procedures encountered with government investment accounts. Through most investing apps, users can open an investing account without any minimum account requirement.
In addition, these apps have simplified the deposit procedure by introducing "spare change deposit" and "fixed recurring deposit" aside from the traditional deposit options.
Moreover, most of these platforms provide educational articles, several account types, live market data, and analysis or charting tools.
Investing is a path to future financial security as investors can gain substantial returns above their original capital. Suppose you buy a stock share of $150 after careful analysis and decide to hold the investment for three years. By regular monitoring, you can procure an average of 7%-10% or more investment return per annum.
Features of Webull investing app
Webull is a popular online brokerage platform with extended trading hours, diverse asset collection, and low costs. Let us have a look at various features of this platform.

Cost
Webull's web-based app, android app, or iPhone app is free to download. The platform provides commission-free trades on stocks, options, and ETFs. In addition, there is no contract fee or commission charges for options trading.
Fees
It charges interest on overnight held margin trading positions ranging from 3.99% to 6.99%. In addition, access to Level-2 market data requires a subscription of $1.99 per month.
Furthermore, regulatory authorities like FINRA and SEC charge trading activity fees, but Webull does not profit from these deductions.

Reasons to get this app
Low cost
It offers a low-cost trading ecosystem with no minimum account requirements. Investors can start trading without commission fees, account maintenance fees, or annual fees.
Diverse assets
Thousands of assets, including stocks, ETFs, ARDs, IPOs, and options, are available at Webull. In addition, investors can trade almost 15 cryptocurrencies at a $1 minimum, including Bitcoin, Ethereum, Bitcoin Cash, and Litecoin.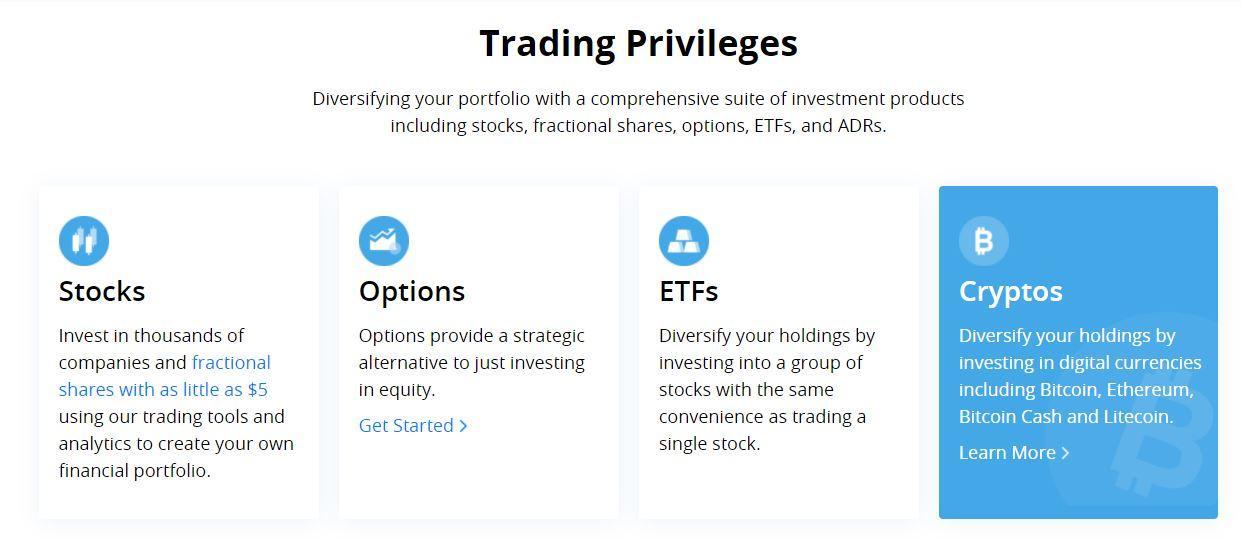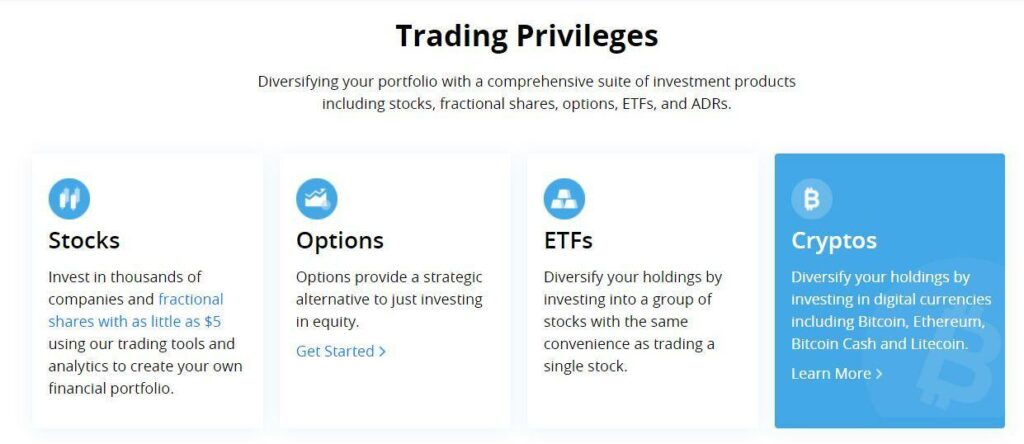 Simulated trading
It provides paper trading accounts for helping new and young investors. Individuals can learn about trading strategies and market behavior by simulated trading before entering the actual investment sphere.
Webull community
Its community is an interactive platform of the app where millions of investors interact with each other. Users can gauge comments and investors' sentiment on stock market news and price updates on the community feed.
Level 2 market data
Webull has recently partnered with NASDAQ TotalView to provide its users with premium Level-2 market data. The advanced data feed offers the best 50 level bids for all NASDAQ listed stocks and exhibits market depth value.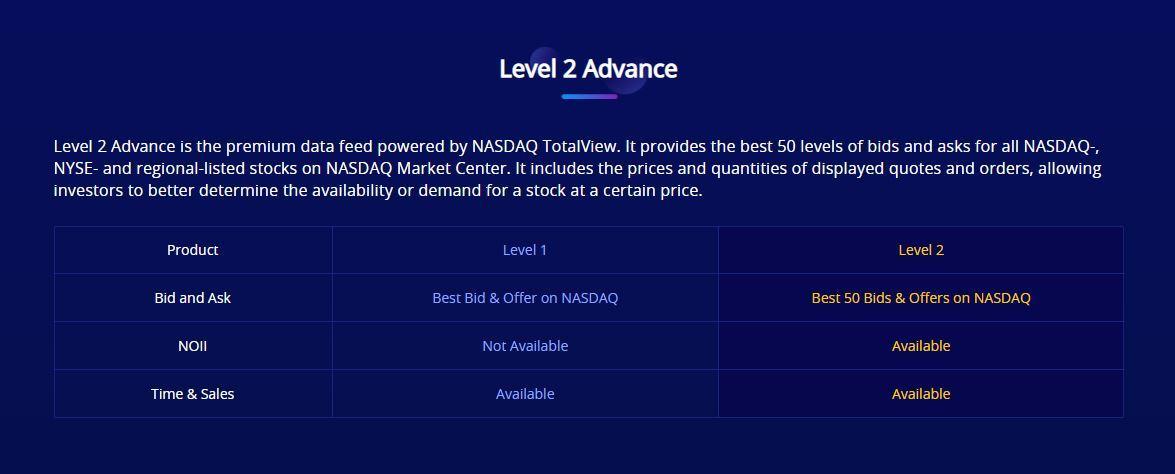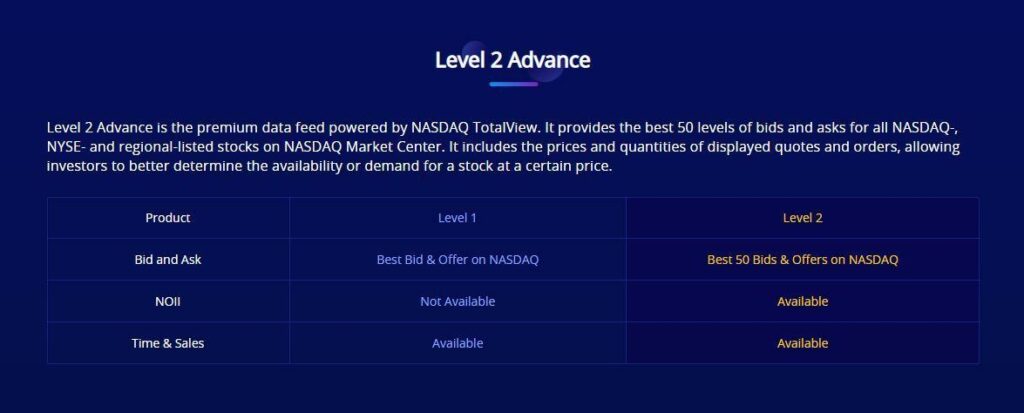 Advanced analysis
Webull platform incorporates advanced price charts and graphs with live market data. Investors can perform detailed technical and fundamental analyses with diverse tools and indicators.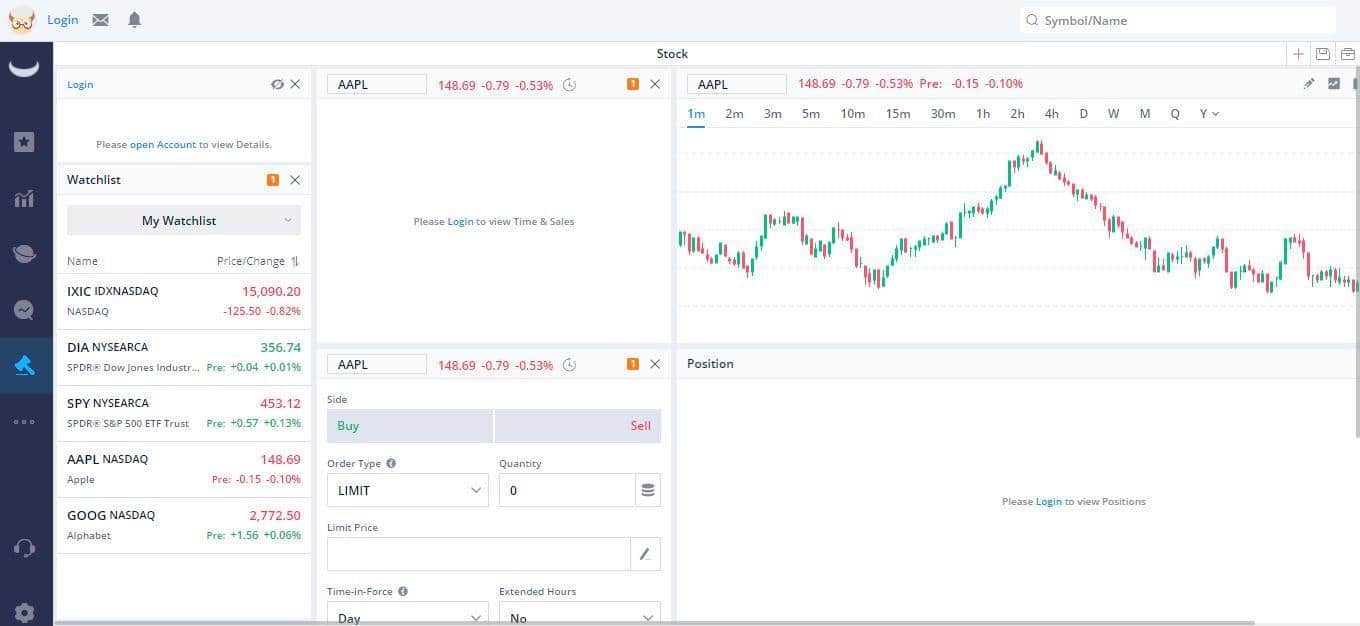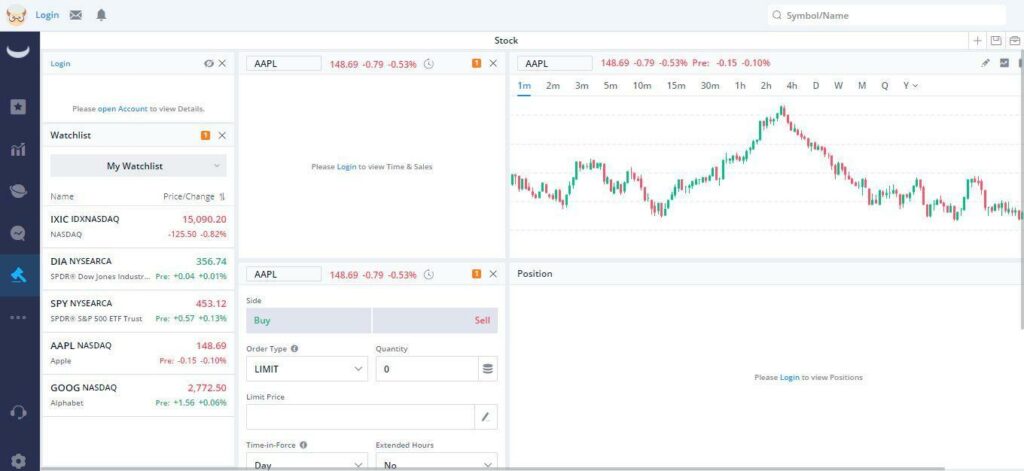 Despite this charting interface, the navigation is user-friendly and straightforward. This attribute makes the platform suitable for beginner as well as advanced traders.
Extended trading hours
It offers trading outside the regular stock market hours. As a result, users can benefit from almost 8-10 extra trading hours.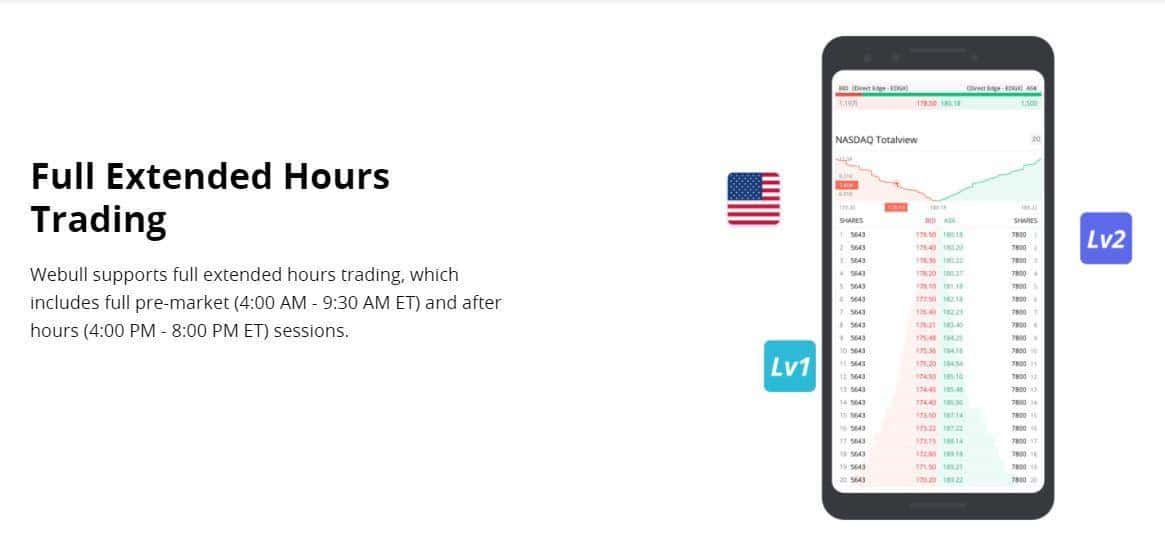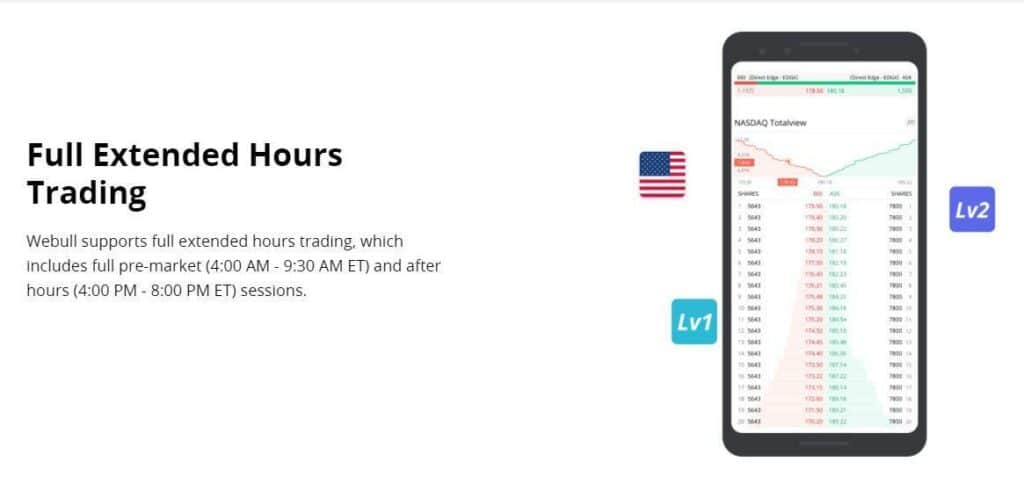 Self-directed investment
This platform is advantageous for investors who prefer to manage their investment portfolio in contrast to robo-advisors platforms.
How to use Webull?
It is an individual brokerage platform that allows the buying and selling of multiple stocks, ETFs, and cryptocurrencies. You can also purchase fractional stock shares according to your desired dollar price.
Moreover, Webull allows options trading, which is suitable for hedging purposes. It provides adequate flexibility and enhanced trading leverage to users.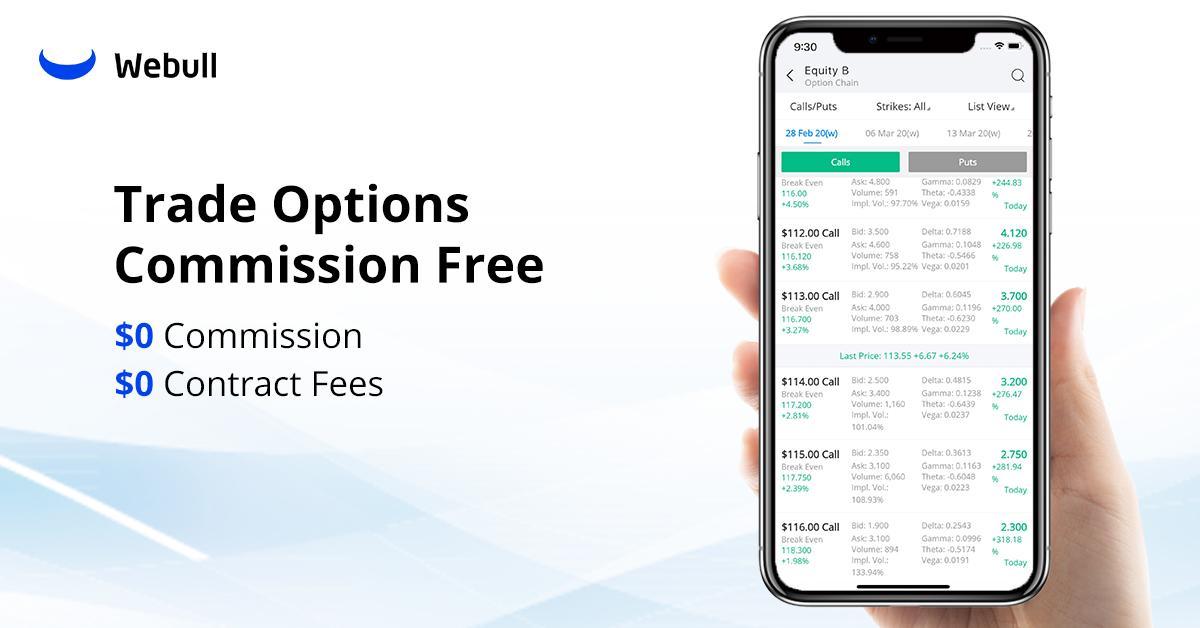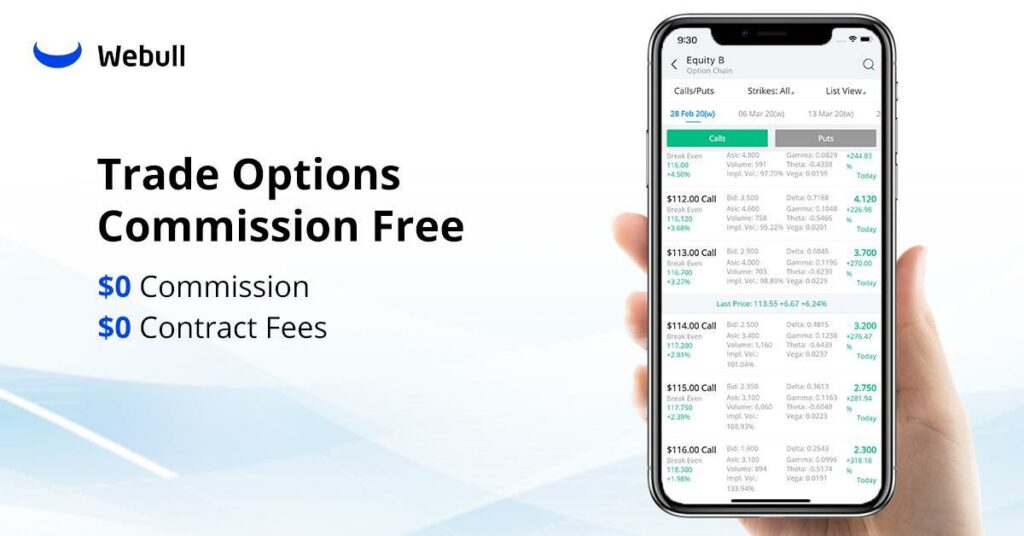 Webull also provides the investors with an opportunity to open a margin trading account with a minimum deposit of $2000. There are competitive interest rates and no activation or subscription fees for margin traders.
In addition, the platform allows the users to open tax-privileged, individual retirement accounts, including Traditional IRA, Roth IRA, and rollover 401(k) options.
How to open an account?
Currently, Webull is providing its services in a limited number of countries, including China and the United States. Individuals can open their Webull accounts within a few minutes.
In the first step, you need to choose the required brokerage account type. Afterward, the platform asks for personal information and verification of identity. After agreeing to the terms and conditions, you can start investing after depositing some funds.
In addition, Webull offers two free stocks to new accounts, first on account opening and second on the first deposit.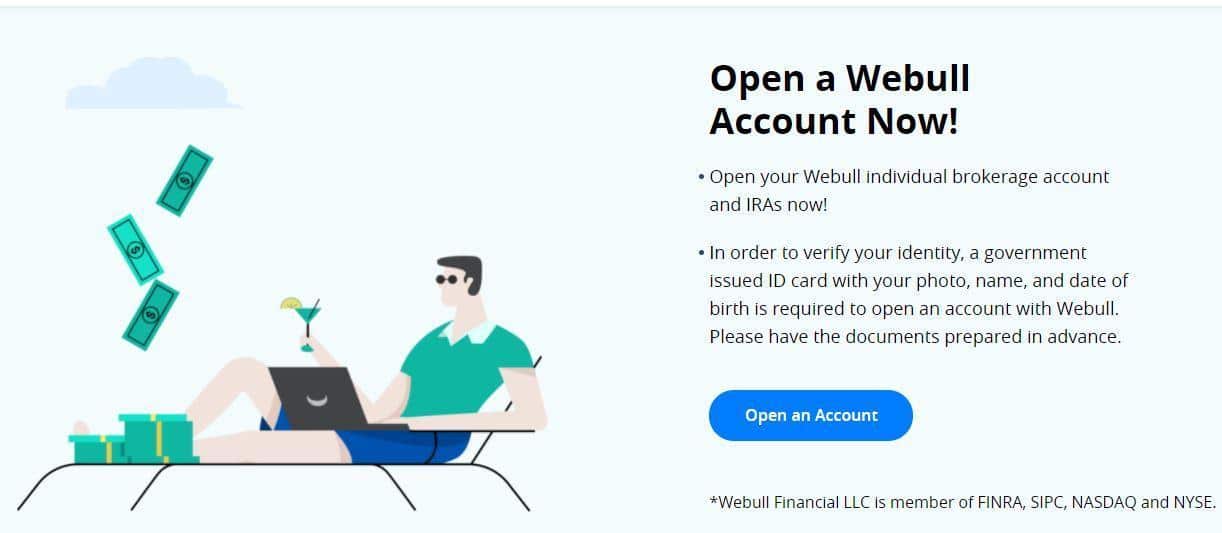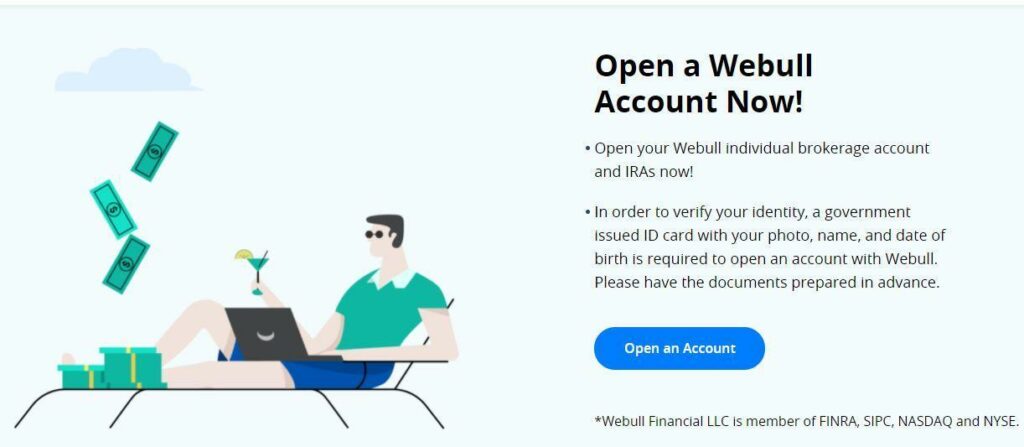 How much could you save for one year?
If you follow risk management and proper investment strategies, the gains can reach an average of 7%-10% investment return per annum.
However, there are no confirmed rewards in financial markets; therefore, you should invest according to your risk appetite.
Pros & cons
Let us look at several pros and cons associated with the Webull investment app.
Pros
Cons
Advanced research and charting tools
Webull provides a trading interface with advanced charting tools and 50+ technical indicators.
Unavailability of some asset classes
Webull does not support OTC stocks, warrants, and futures/forex.
Retirement accounts
Users can open tax-advantaged retirement accounts with Webull.
No automation
The platform does not provide automated investing and portfolio management services.
Cryptocurrency trading
Webull offers cryptocurrency investment aside from the traditional asset classes.
Meager educational support
Webull's educational blog has limited articles and beginner guides as compared to the competitors.

Final thoughts
Due to its user-friendly framework with the accommodation of all necessary analysis/charting tools, Webull is an excellent option for intermediate and advanced investors.
In addition, Webull has combined various beneficial features, such as extended trading hours, diverse assets, options trading, different account types, no account minimum, and low costs at one platform. These attributes attract investors who prefer easy, interactive, and advanced trading.