With an increasing urgency to secure future financial needs, people strive to save some of their funds by investing in various investment plans or saving accounts. Investment is an expedient way to ensure your financial security. Moreover, it allows you to generate compounded income in addition to the invested base amount.
Investment offers stable profits by dedicated long-term investing instead of speculating trades and fast or risky trades. Most investment plans have a 5%-10% return rate per annum on the total investment amount.
Are you thinking about investing and don't know where to start? Nowadays, in addition to traditional investment schemes, you can begin your investing routine for as low as 1$ through using micro-investment apps.
Read this article to know the workings of micro-investment platforms and various features of the Invstr app.

How do investing apps work?
Such apps allow users to invest different monetary amounts in their accounts whenever they require. Usually, there is no minimum deposit threshold which makes its use easier for beginners, low-income individuals, and others who cannot invest large sums of money.
These apps allow fractional investing by which investors can buy a portion of stock with a specified price suitable for them.
Some investing apps link a user's debit/credit card to the account and round off the amounts of their purchases. So these little spare dollars automatically keep coming into the user's investment pool.
Reason to use for investors
Such apps have become greatly popular due to their ease of use and affordability. Investors can open their investment accounts in a few minutes by signing up and starting investing.
In addition, users do not need hefty sums to start their investment plan as they can deposit according to their convenience. Moreover, investors prefer the automated system through which these apps divert saved funds to stock or ETF portfolios with a good return.
The most prominent way to profit from investing apps is through capital gains: the difference in your stock shares' buying and selling price.
For example, if you buy two fractional shares at $50 each and sell them for $60 each the next year, your profit/gain would be $20. In this case, your return on the investment will be 20%. For further simplification, you gain back your initial investment plus 20% extra of that amount.
Various features of the Invstr app
It is a micro-investment app that allows users to learn about the financial markets and invest money enjoyably and easily.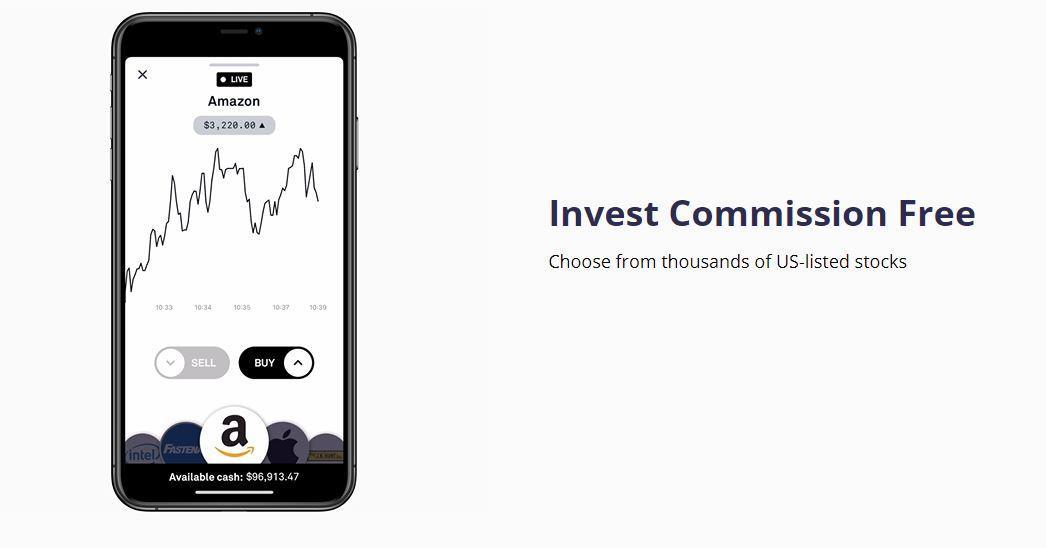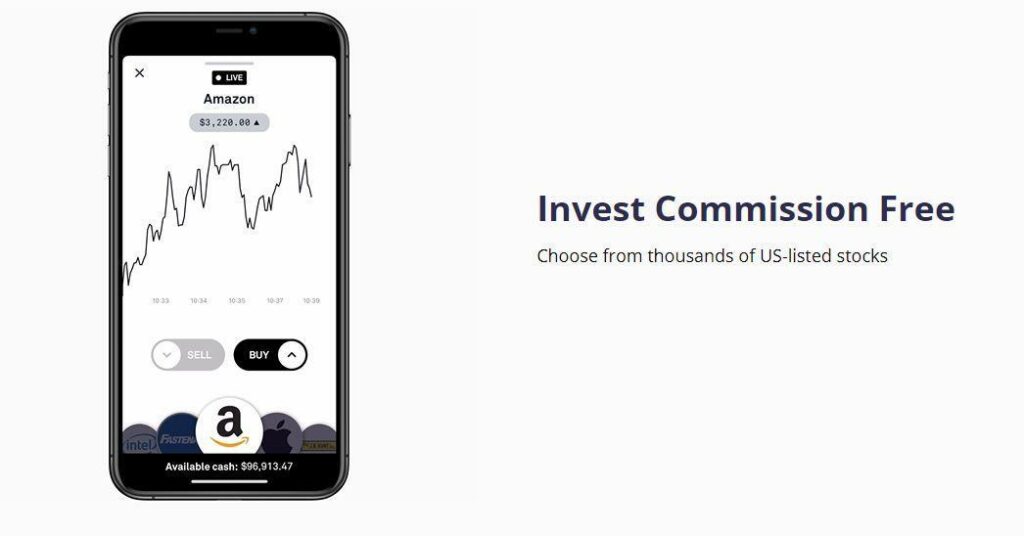 Cost
It is free to download from the google play store or iOS. The standard version allows access to all the app's basic features, including educational blog and fantasy finance.
The premium service called Invstr Unlimited costs $3.99/month and unlocks many additional features. They include complete access to the Invstr Academy, unlimited allocations and trades, double XP, flexible portfolio allocation, safety net, private trading mode, and Invstr Stats.

Fees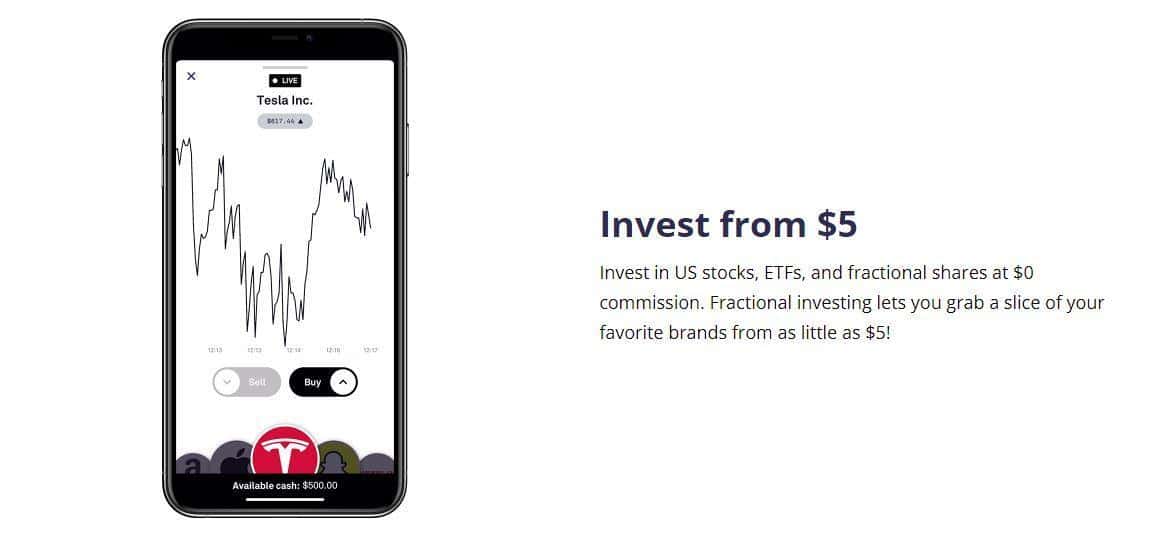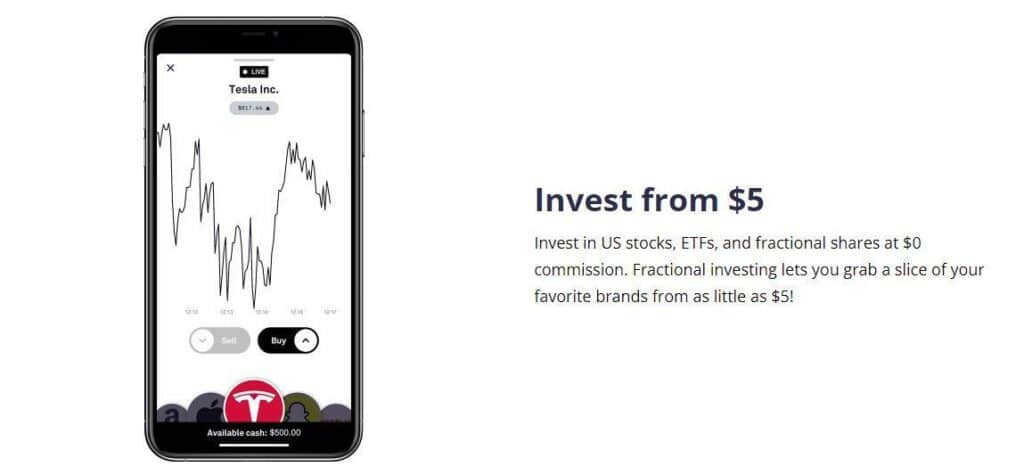 For real-time investing, Invstr offers an Invstr+ brokerage account with commission-free trades for US residents only. However, international users register directly with Invstr's broker partner, Drivewealth, LLC.
The Drivewealth brokerage account carries a trading commission, i.e., a minimum commission of $2.99 per full trade and $0.99 per fractional trade.
This investing app allows investing in stocks, ETFs, and ARDs (American Depository Receipts). The minimum investment amount for using this app is 0$ and $5 for buying fractional shares.
Reasons to get this app
It presents a fractional investing feature that most investors prefer due to its convenience and affordability. In addition, Invstr Academy is the golden feature of this app that provides interactive courses for understanding the financial markets and stock exchange.
Invstr makes investing fun and effortless; you can benefit by playing fantasy finance leagues to increase your portfolio value and win real cash prizes. In addition, Invstr stats monitor your performance and generate experience, skills, technique, and power scores.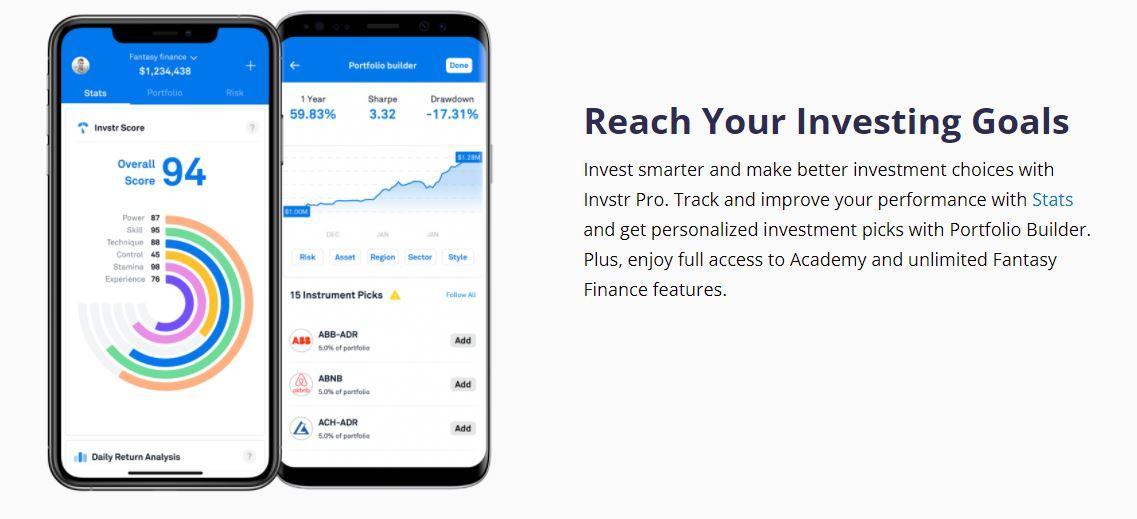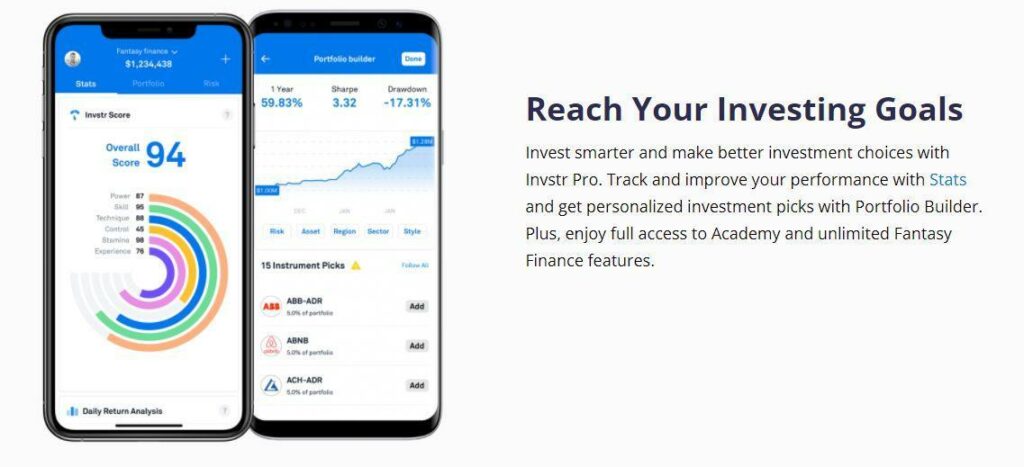 Invstr also offers glance cards of various instruments to monitor financial markets. The score of a specific entity represents the top financial platforms signals and dominant market sentiment.
How to use the Invstr App?
It is a leading financial and investing app that aims to develop investors' confidence and knowledge. Invstr extends a three-tier structure to make your investing journey easier.
Invstr Play — Fantasy Finance and 100k Challenge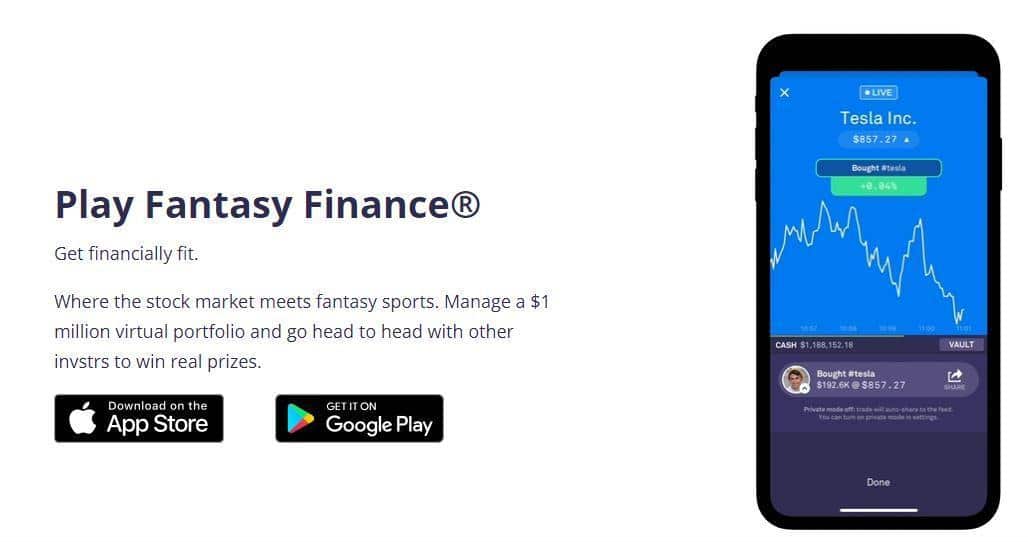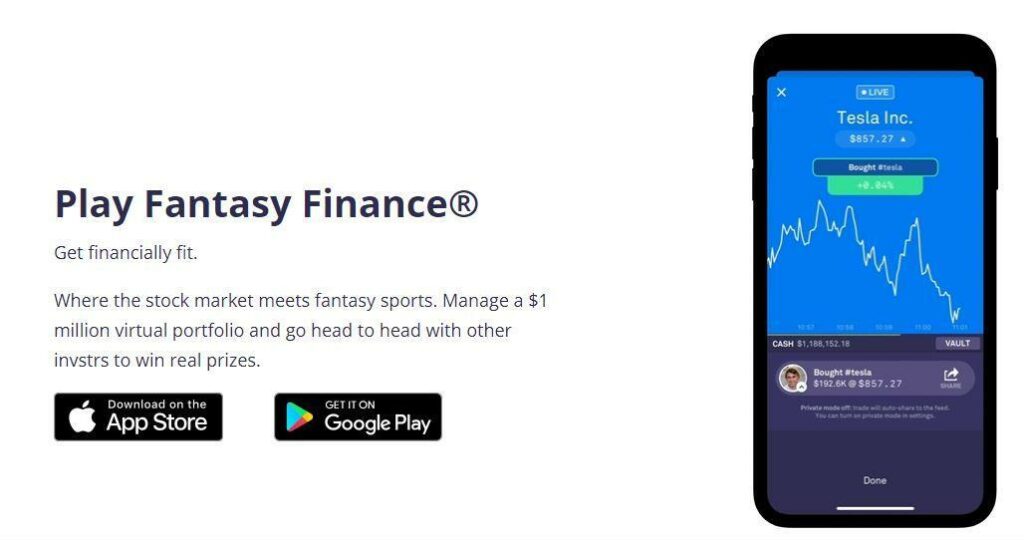 Invstr offers users a virtual $1 million capital to practice risk-free investing and compete against other investors to win real prizes. Users participate in the "Fantasy League" and go against many competitors to test their investing aptitude.
You can also create a "Private Fantasy League" with your friends and family. Moreover, if you lose your virtual money, you can play games or use in-app credits to "buy" more virtual capital.
Top 25 Raw, Supreme, or Xtreme fantasy league winners get cash vouchers and in-app prizes. In addition, a leaderboard tracks all app users' achievements and lists them in a hierarchy from intern to guru.
In a 100k challenge, Invstr picks one investor monthly according to specific criteria for managing an actual $100k portfolio. The selected individual gets to keep the profits, and in case of losses, Invstr manages them.
Invstr Learn — Invstr Academy, Blogs, and Invstr Crunch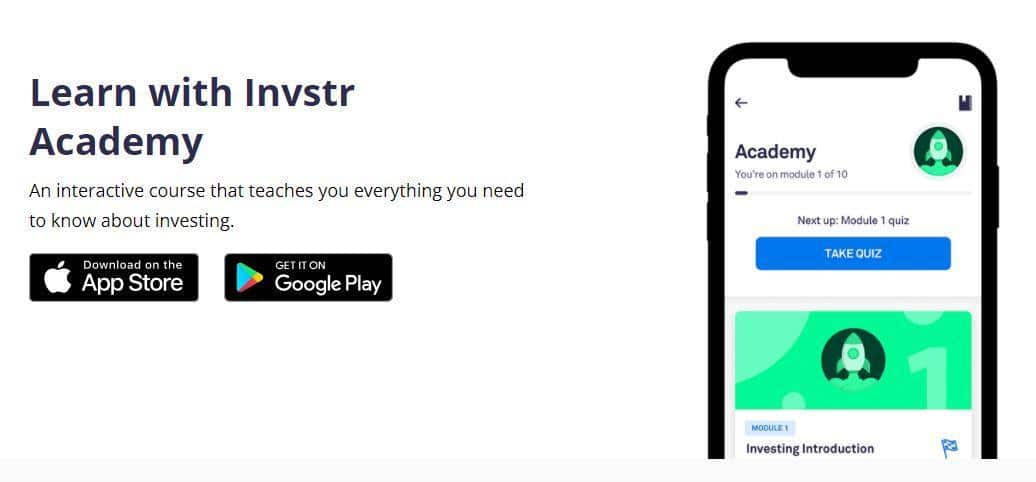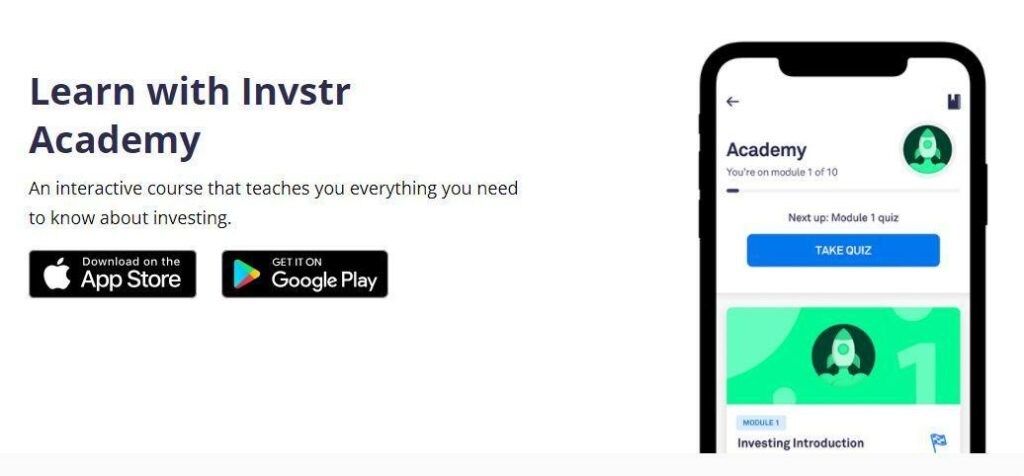 Invstr Academy presents an interactive learning opportunity to new investors with ten modules written by financial experts. The academy lessons explain intricate details and investing terminology simply and easily.
The module lessons include business basics, economics, market magic, strategic success, financial power, and many more. You can also participate in exciting quizzes that are available to track learners' progress.
Moreover, Invstr has a specific market blog section with interesting articles regarding commodities and currencies to enhance investors' knowledge. Another component of the Invstr "learn tier" is the Invstr crunch which includes many investing reports and stories in blogs or podcasts.
Users can invest real money after learning sufficient information and strategies by opening an Invstr+ or DriveWealth brokerage account. Unfortunately, the Invstr+ account is only accessible for US residents with iPhones. For non-US residents, there is a one-time $5 fee for registering with the DriveWealth broker.
After opening a DriveWealth account, users can transfer the funds to their Invstr portfolio. The deposit or withdrawal fees and trading fees are according to the broker's terms and conditions.
How to open an account?
Opening an account with Invstr is extremely simple and easy. Firstly, you have to download the Invstr app from the play store or Apple store. Afterward, you can sign up by email or link your social media account to open a free Invstr account.
To gain access to additional features, you can subscribe to Invstr unlimited by paying $3.99/ month. To trade real-time, non-US citizens need to open an account with DriveWealth and complete the relevant necessities.
How much could you save for one year?
Investment return defines the profits earned over your original investment. The profit per annum depends on various factors, including your initial investment worth, duration of investment, and risk tolerance.
According to professionals, an average of 6% to 7% return per annum amounts to a good investment. However, this percentage can translate to lower or higher gains according to the initial investment amount.
Moreover, finance experts stipulate that long-term investments always generate higher returns than sporadic or short-term investments.
Pros & cons
Investing through this app is a good strategy for your future financial security, but it is also necessary to understand that investment carries some limitations. Have a look at some pros and cons.
Pros
Cons
$1M virtual trading
Virtual and risk-free trading opportunity to gain expertise before investing with real money.
DriveWealth fees
Non-US residents face trading and commission charges with the DriveWealth brokerage account.
Invstr Academy
A large and innovative learning platform for investors to acquire confidence and investing knowledge.
Limited investment instruments
Currently, Invstr is offering limited investment entities, including US stocks, ETFs and ARDs.
Fractional shares
Invstr allows fractional trading that is more affordable than buying whole stock shares.
Game Illusion
Investors may underestimate the risks of real-time investing due to fun and entertaining games/ interface.
Final thoughts
Micro-investing apps like Invstr have made investment opportunities approachable to all classes. Invstr app, founded in 2013, has introduced numerous user-friendly features to accentuate people's confidence in real-time investing.
Invstr Academy and Fantasy Finance are exclusive Invstr app components that have lowered many barriers to traditional investment accounts. As a result, people can now start saving with minimal investing amounts and risk management to obtain long-term investment benefits by using the Invstr app.